- Body of late Aretha Franklin, queen of soul has arrived Detroit for lying in state
- Thousands of fans across the US have been trooping into the Charles H Wright Museum of African American History to pay their respects and say their final goodbye
- 76-year-old Franklin died of pancreatic cancer on August 16
Just like royalty, late Aretha Franklin is being treated as she's laid in rest at Detroit. The queen of soul's body arrived her hometown on August 27, in a vintage white Cadillac hearse to the African-American museum.
Recall Legit.ng earlier shared details of Franklin's tragic passing after losing a life battle to pancreatic cancer. Her death left many fans of the soul singer in a state of mourning and regret for losing such a blessing to music in her generation.
Although, the queen of soul is gone, many fans have trooped into the Charles H Wright Museum of African American History to pay their respects and bid their final goodbyes. Reports claim a week-long mourning will be held in the city, where fans from all over the US will be given the opportunity to see Aretha one last time.
READ ALSO: Serena Williams won't celebrate daughter's first birthday due to Jehovah's Witness beliefs
The city; Detroit, seen as the home of soul music is treating Aretha's passing as royalty. In paying their respects, fans arrived the venue as early as possible just to see her body delivered in a gold-plated casket.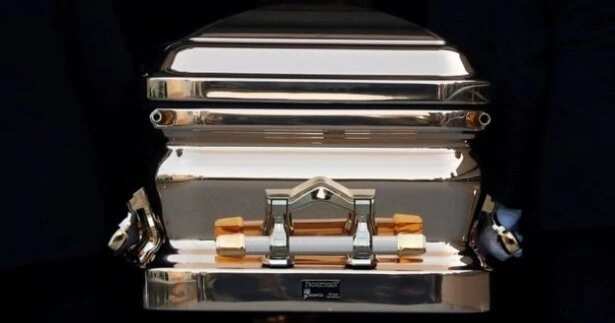 READ ALSO: Daddy Showkey gets violent at late Ras kimono's funeral
The venue is the same place famous activist, Rosa Parks, was laid in 2005. Right on Franklin's casket were words: "Aretha Franklin, The Queen of Soul."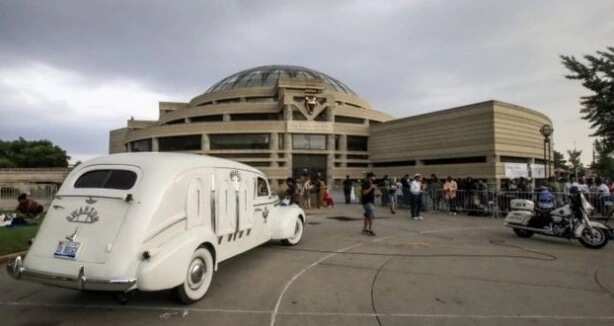 Aretha was brought into the museum in a 1940 white Cadillac hearse just in time for hundreds of fans to see her dressed in a sheer dress and red lipstick- an assemble her niece, Sabrina Owens, said could have been the choice of the legendary singer.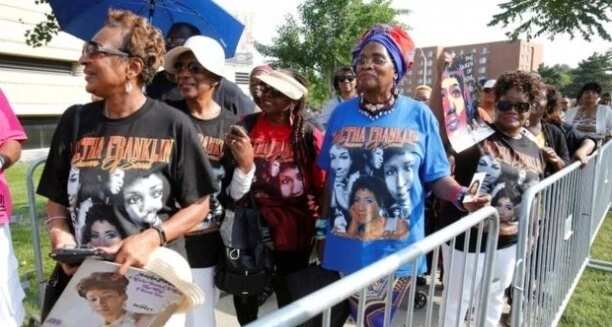 Apparently, the 1940 Cadillac LaSalle hearse was also used to transport the body of her father, Rev CL Franklin, funeral director O'Neil Swanson II told CNN.
The vehicle also carried the bodies of Rosa Parks in 2005 and Temptations singer David Ruffin in 1991.
Fans trooped in big number to pay their respects.
The singer will then be laid to rest at the city's Woodlawn Cemetery on August 31.
PAY ATTENTION: Read best news on Nigeria's #1 news app
Maternal Death Rate in Nigeria on Legit.ng TV