- Nollywood actress Uzor Simkpa just lost her father
- This came after she asked for and received blood donations on his behalf
- Many have extended condolences to the actress who is grieving
Only recently, a Nollywood actress Uzoma Oluchi Osimkpa popularly referred to Uzor Simkpa lost her father to a deathly illness that had been threatening his life for a while. Due to the recurring sickness, she had taken to asking fans and friends to donate blood to her dad with the hope that this would hasten his recovery.
Quite a number of fans responded to her plea by donating blood to the sick man. For a while, this seemed to resuscitate him and made the condition of the senior Osimkpa better.
But as it appeared, the goodwill of his daughter and her fans wasn't enough to keep him staying longer as he gave up the ghost yesterday afternoon.
READ ALSO: Chike Osuji died: Nigeria movie industry loses talented actor
Uzor who was very sad at the news took to her Instagram to both relay the news and express her grief. Through a symbolic picture of a candle burning bright, the actress pointed out that her own light had bowed out and her well had dried up.
With a sad heaviness, the beautiful lady called her father by his native name and eulogized his passing away.
PAY ATTENTION: Get more Nigerian News on Legit.ng News App
This sad news attracted the condolences of fans and colleagues who consoled the grieving actress through their comments. From all indications, she had loved her father and had wanted him around much longer. But death had other plans.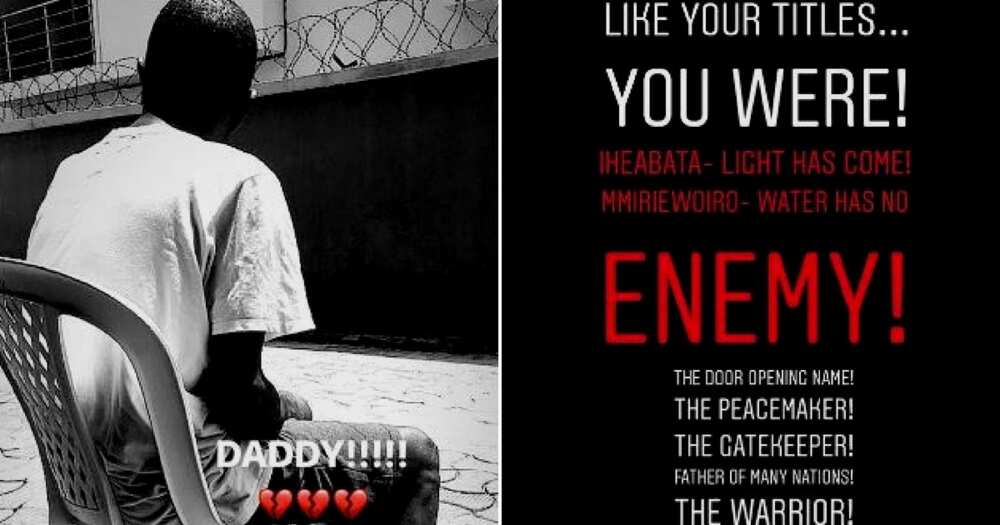 PAY ATTENTION: Daily relationship gist on Africa Love Aid
The name Uzor Osimkpa is popular amongst lovers of Nollywood for her roles in movies like Do Good and Hustle. Legit.ng expresses a deep condolence at the death of her father who was much loved.
Nigeria News 2018 - John Mikel Obi's Father Was Kidnapped! | Legit.ng TV