- The United States government has assured of its neutrality in Nigeria's 2019 general elections
- The US says it wants the elections to be free and fair like they were in 2015
- The assurance was made by the United States embassy's counselor for public affairs, Aruna Amirthanayagam
As the 2019 general elections draw nearer, the United States government has said it would be neutral in the elections, adding that it wants the winner to be elected in a free and fair contest.
Daily Trust reports that the declaration of the US not to take side in the elections was made by the counselor for public affairs, US embassy, Aruna Amirthanayagam, on Tuesday, August 28, in Minna, Niger state.
Legit.ng gathers that the counselor visited the executive director of Prestige FM radio, Zubair Idris in Minna.
READ ALSO: Breaking: Former Plateau governor declares interest to run for 2019 presidency
During his visit, Amirthanayagam said the United States would do all it can to assist Nigeria's government, urging the Independent National Electoral Commission (INEC) to replicate its 2015 performance in the forthcoming elections.
The counselor described the 2015 general elections as generally acknowledged as free, fair and transparent.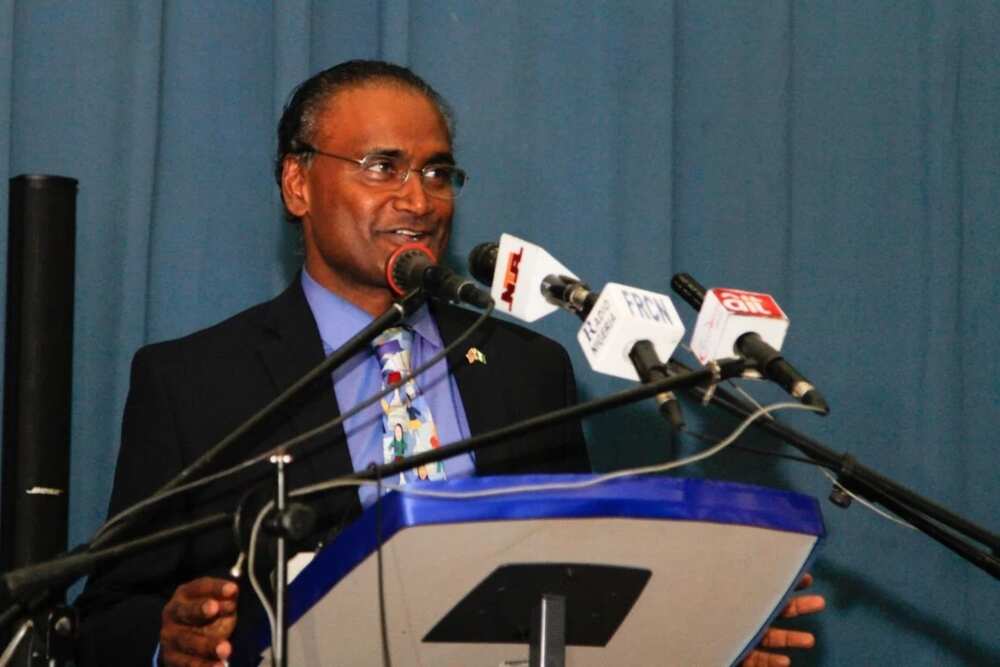 He said: "The United States expects that the 2019 general elections will be free and transparent. I think we should repeat the success we had in the last election because we have had elections in some parts of Africa that have not gone well. What we got in 2015 was great for Nigeria and for the rest of Africa and other developing countries."
When he was asked to comment on the statement credited to President Donald Trump that Nigeria's President Muhammadu Buhari was "lifeless " when he paid a visit to the White House recently, Amirthanayagam said: "We have no specific comment on that, a newspaper published it, the paper should comment on it."
PAY ATTENTION: Install our latest app for Android, read best news on Nigeria's #1 news app
Meanwhile, Legit.ng previously reported that the United Sate of America (USA) stated that Nigeria's 2019 general elections and a peaceful transition, remained its major priority in view of the country's strategic position in the region.
The US department of state said during a background briefing on the first trip of ex-secretary of state Rex Tillerson, to Africa.
The Next President of Nigeria. Who Will Win the 2019 Elections? | on Legit.ng TV