A unification church in Gapyeong, South Korea, is known for wedding large number of couples at a time, and the practice is still kept alive years after it first started.
Thousands of couples get married at the South Korean based church and some couples also come back to renew their vows.
The church was founded by Sun Myung Moon, and he often served as a match maker. Sometimes he even paired individuals from different nationalities together, not minding that they did not speak the same language. He also sometimes paired people who had never met.
PAY ATTENTION: Install our latest app for Android and read the best news about Nigeria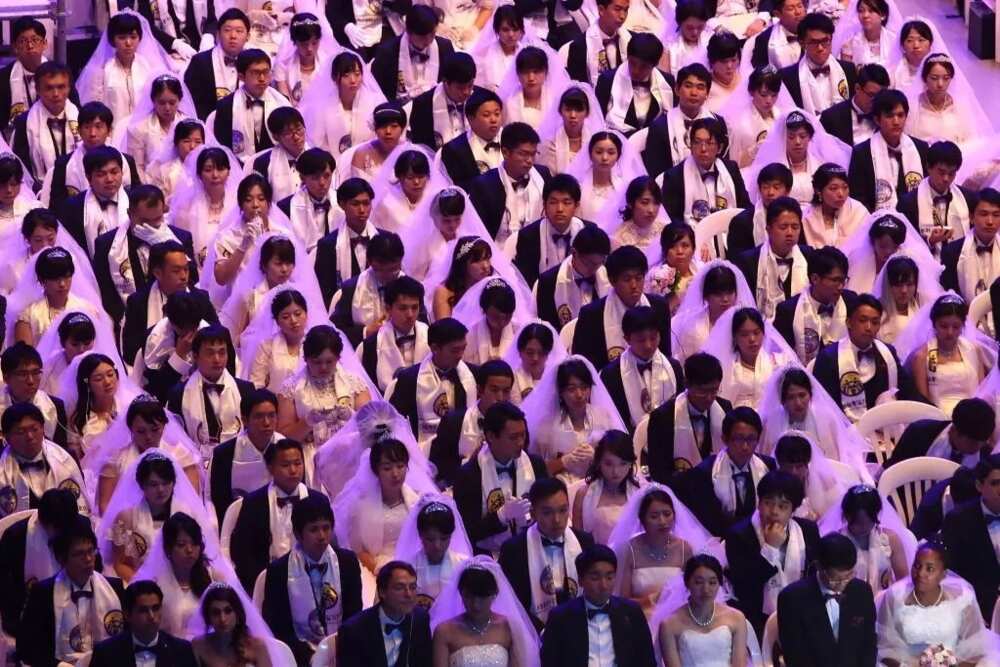 Moon is responsible for pairing several couples till his death in 2012. However after his death, things became a little different because couples can be paired up at the church, but they take time to get to know each other before deciding to get married of their own accord.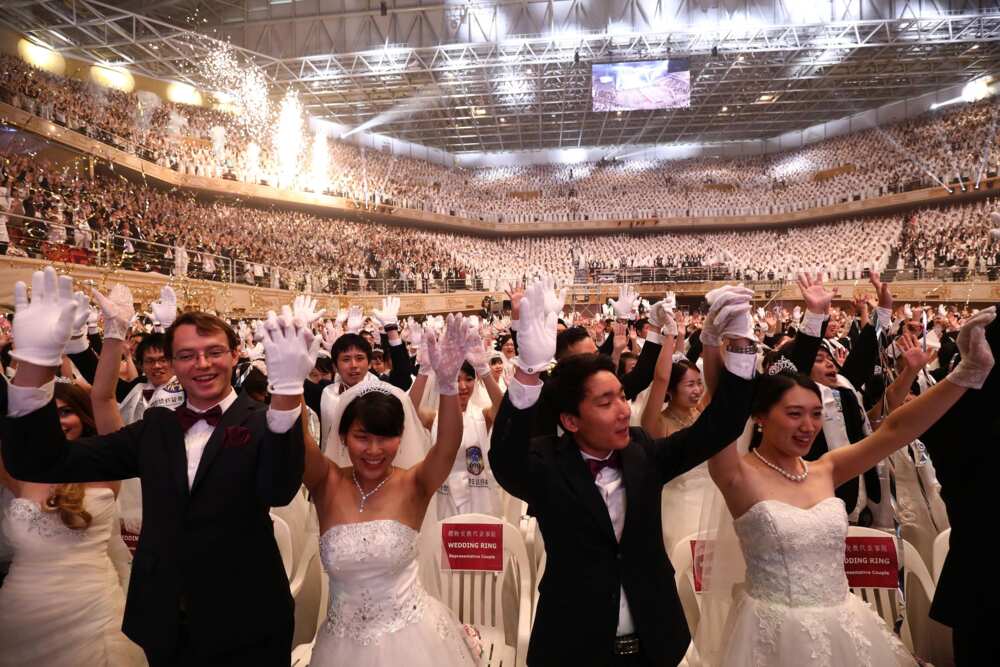 READ ALSO: Cute before and after birth photos emerge online
Iasmin Lumibao, a new generation member of the church explained. She said:
"It used to be that we get blessed (with) strangers but now it's quite different because we get to make the decision by ourselves, we get to know the person and if we want to continue we would take the step and create the future together."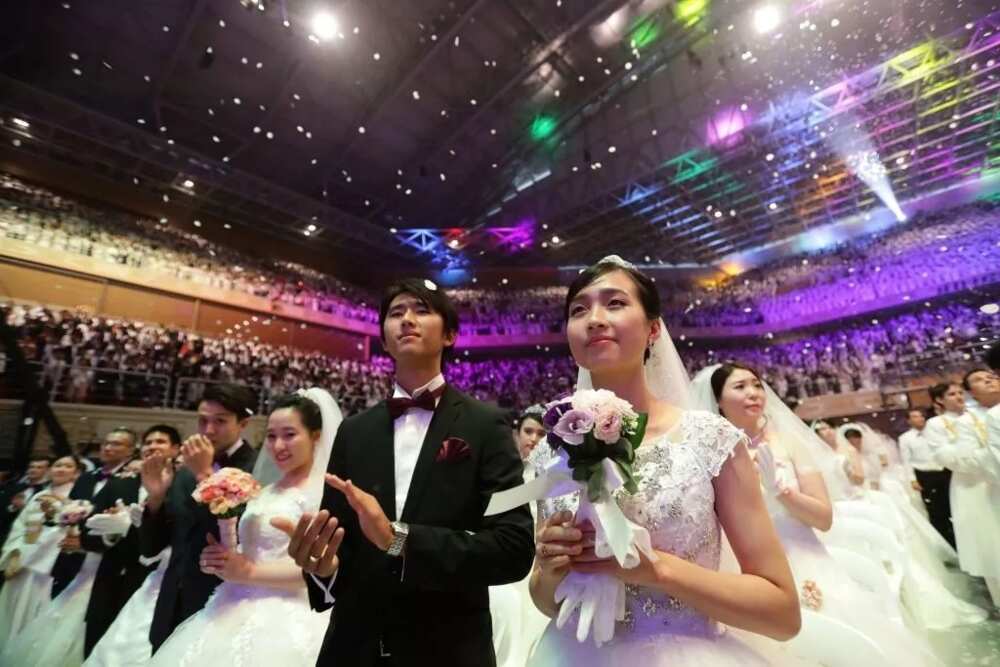 Lumibao has encouraged that the church's tradition should be maintained because it is healthy for the society.
She said:
"I believe that the values and our movement are important. And I think our future generation should inherit that because it's healthy for individuals, the family and the society."
The mass wedding movement founded by Moon has, however, attracted some critics who believe it is a cult and also raised questions about its finances.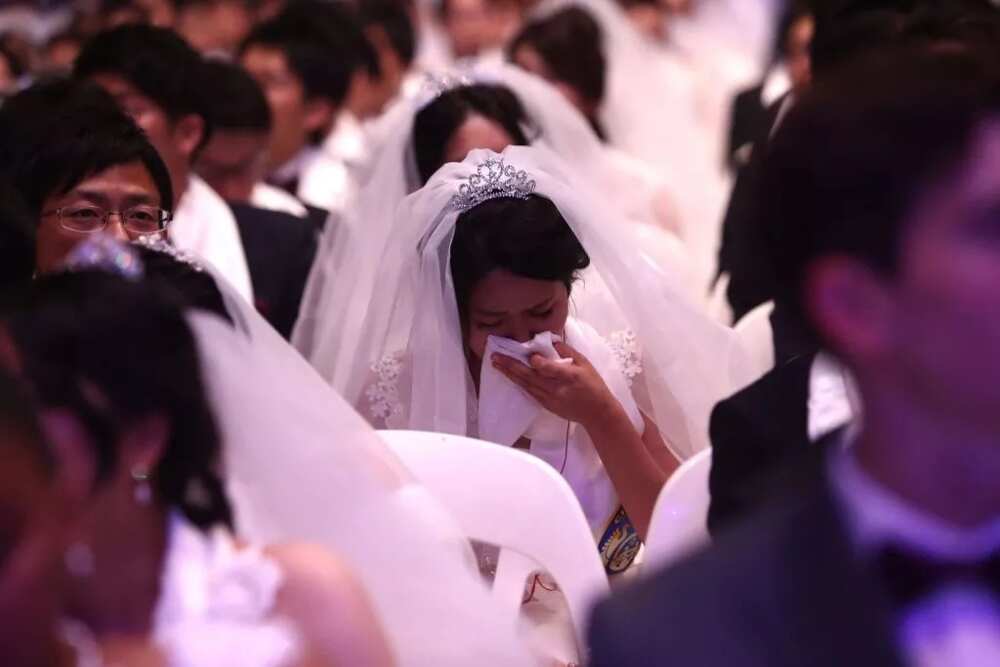 Meanwhile, Legit.ng reported that a Nigerian couple about to walk down the aisle took to social media to gush about their romance.
The couple Jumoke and Femi also shared beautiful pre-wedding photos to announce their upcoming union.
Would you invite your ex to your wedding? Why? | Legit.ng TV