Truth be Told- The Federal Government established the National Social Investment Programmes (NSIP) in 2016 to tackle poverty and hunger across the country. The suite of programmes under the NSIP focuses on ensuring a more equitable distribution of resources to vulnerable populations, including children, youth and women.
Since 2016, these programmes combined have supported more than 7.8 million direct and 1.5 million indirect beneficiaries country-wide through a fair and transparent process supported by the Ministry of Budget and National Planning (MBNP) and other notable MDAs with aligned goals.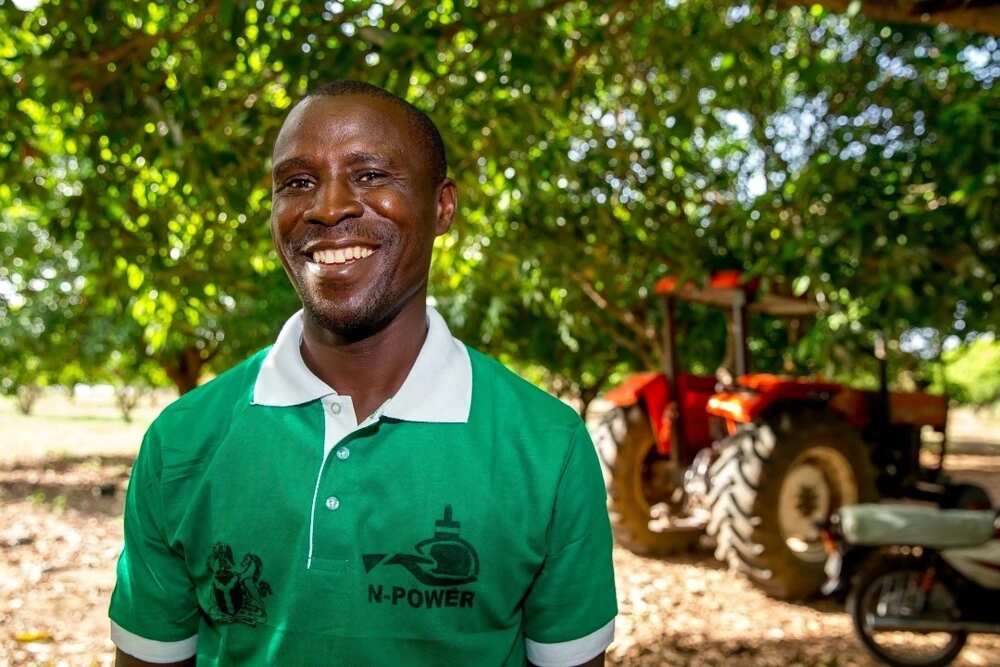 One of the programmes is the N-power programme which is designed to assist young Nigerians between the ages of 18 to 35 to acquire and develop life-long skills for becoming change makers in their communities and players in the domestic and global markets.
N-Power addresses the challenge of youth unemployment by providing a structure for large scale and relevant work skills acquisition and development while linking its core and outcomes to fixing inadequate public services and stimulating the larger economy.
The modular programmes under N-Power ensure that each participant will learn and practice most of what is necessary to find or create work. The N-Power Volunteer Corp involves a massive deployment of 500,000 trained graduates to assist to improve the inadequacies in our public services in education, health and civic education. Some of these graduates will also help in actualising Nigeria's economic and strategic aspirations of achieving food security and self-sufficiency. N-Power is also a platform for diversifying the economy.
N-Power is preparing young Nigerians for a knowledge economy where, equipped with world-class skills and certification, they become innovators and movers in the domestic and global markets. As a result of the N-Power programme, we would have a pool of software developers, hardware service professionals, animators, graphic artists, building services professionals, artisans and others. N-Power also focuses on providing our non-graduates with relevant technical and business skills that enhance their work outlook and livelihood.
For further explanation of the N-Power programme, watch the Explainer video here:
These young Nigerians are given a stipend of N30,000 monthly. 200,000 previously unemployed Nigerian graduates were deployed in 2016 and are receiving their N30,000 monthly stipends as they serve their communities in different capacities including as Teaching Assistants, Agric extension aides or community health workers.
The next batch of 300,000 beneficiaries were deployed on the 1st of August, 2018 while 20,000 more beneficiaries in the non-graduate category have commenced training in thirty-four states of the Federation. The N-power scheme presently provides jobs to the 500, 000 previously unemployed graduates and trains 100, 000 non-graduates as artisans with eight technology hubs. Watch testimonies of N-Power beneficiaries here:
The success of the Social Investment Programmes is particularly laudable because despite the limited budgetary releases, the impact is still widely felt in the Nation. While N500 Billion was appropriated in each of the 2016 and 2017 budgets respectively which makes it a total of N1 Trillion for the two years, including the N100 Billion for the Family Housing Fund in the 2017 budget, only N220 Billion has so far been released since the commencement of the programmes.
Millions of Nigerians have been lifted out of poverty while thousands of young graduates now have hope and their dignity restored because of their provision with a means of livelihood by the N-Power scheme. We are aware of the grinding poverty of millions of our compatriots especially those in rural areas because of the bad policies and corruption of the past years but the Social Investment Programmes have reversed the trend by rescuing so many poor and forgotten families from hunger and deprivation that have afflicted them for several years.
These Programmes have helped to spread the wealth of the Nation and engendered a sense of belonging in millions of Nigerians who hitherto were abandoned to their poor fate by the Nigerian state. In the words of former President of the United States, Barack Obama, "I think when you spread the wealth around it's good for everybody."
Read more about the Truth about N-power at http://www.npower.gov.ng and http://www.truthbetold.ng
Follow us on twitter @truthbetold_ng
Facebook on http://facebook.com/truthbetoldnigeria
[Sponsored]