Nigerian fearless clergy and president of Nigerian Women in Clergy, Prophetess Nonnie Roberson has announced that on the 28-29 of Sept., 2018, Lagos will witness the largest gathering of women from all over the world.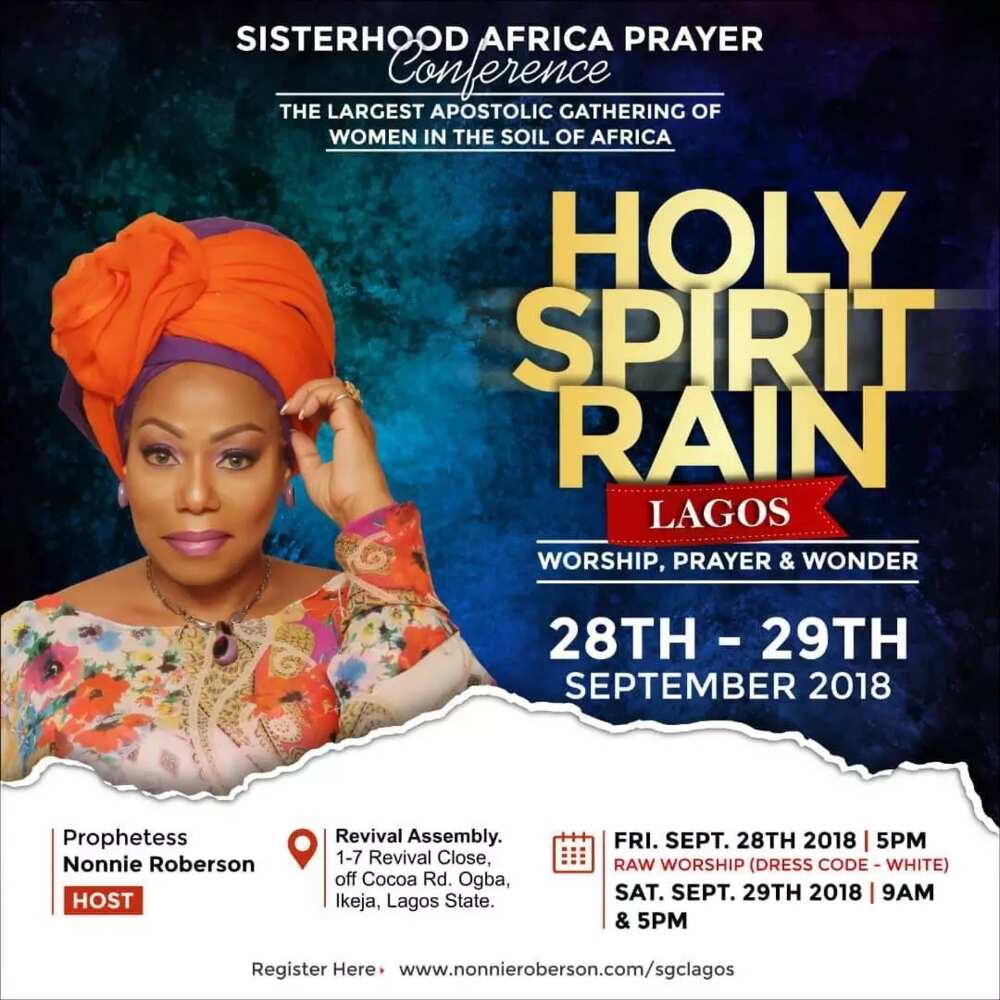 Announcing the 2018 edition of the Sisterhood Global event, the pastor of the New Wine Ministry and founder of Sisterhood Global said, God chose Lagos to ensure massive participation of women.
Sisterhood Global is a virtual ministry of Nonnie Roberson Ministry with millions of women globally as members.
Speaking on what will happen at the gathering, Nonnie said, "in this gathering, there shall be a "resetting" of the spiritual landscape of our beloved continent Africa, using Nigeria as her trigger point. God said He is coming for those who need the fire to serve Him better. Those who are hungry and yearn for more of him. He will revive, illuminate, strengthen, endow, restored and empower them for exploits. You shall encounter "raw" our God of signs and wonders.
"Those who will attend will witness breakthrough. The will be set free from captivity. They will be blessed with the fruit of the womb. I see financial breakthrough and others.
"As we gather women from across the continent, it surpasses every other prayer. We expect a direct contact with God at the event," she said.
According to Nonnie, it's clear that on that day, women in ministry will after a special session have their breakthrough. "After the event, there shall be an expression," she said.
She said the event will ignite their relationship with God, just as there will be an outpouring.
"Women are known to be prayer warriors. At the event, we will ignite the warrior in them and they will finish the battle.
"I believe that the gathering shall mark the end of an era of affliction and prosperous future for all women who will jump on this opportunity," Nonnie said.
Click HERE to register and reserve your seat!
[Sponsored]