The ability to move quickly for some animals is the only opportunity for survival. Some animals use speed to escape from the enemy quickly, others - to pursue the victim. Which animals are the fastest in the world? What are the top 10 fastest land animals and their speeds?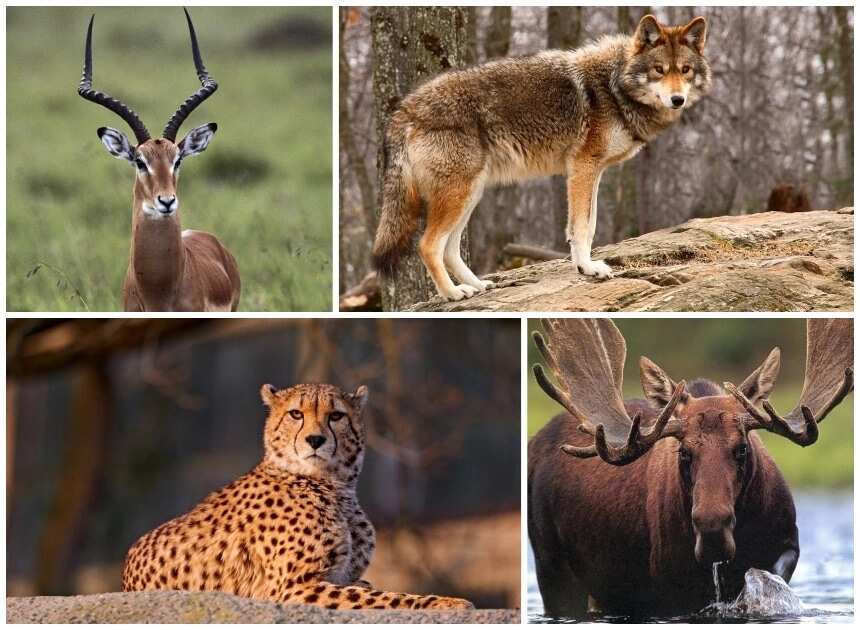 Top 10 fastest land animals in the world
Some animals are forced to flee all their lives not to become a prey, while others are ideal hunters which are difficult to escape from. To survive in this world, most of animals have to move very fast. That's why many land, water, and flying animals have become record-breakers of speed. Observers recorded the maximum rate of some species in due time, and by such data, our rating of top 10 fastest land animals was compiled.
10. Leopard
Country: Africa and Asia, the north of the Caucasian mountains and the Amur taiga
Speed: 58 km/h
Looking at this cat, you can guess its physical strength. These big cats have muscular, elongated body, characterized by incredible harmony, flexibility, and ease. Particular attention is paid to the front wide and powerful paws. The speed of the leopard reaches 58 km/h. Strong paws and flexible structure allows these animals to gain such speed quickly. The average speed of a leopard is 16-18 meters per second. It is also surprising that this animal can easily make a 10-meter jump in length.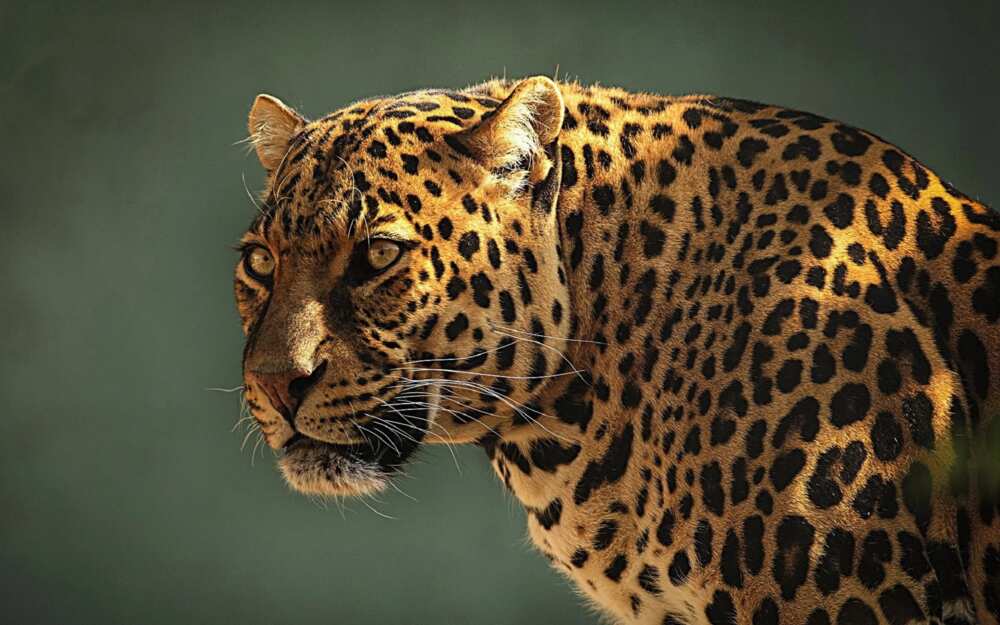 READ ALSO: Top 10 weird animals and their homes
9. Coyote
Country: North America
Speed: 65 km/h
They are also known as meadow wolves and are widespread predatory mammals, belonging to the dogs family. The size of the coyote's body is noticeably inferior to ordinary wolves. Despite its small size, the predatory mammal can jump three to four meters and develop a speed of 40-65 km/h in the running. They aren't only sprinters but also excellent swimmers and hunters for fish.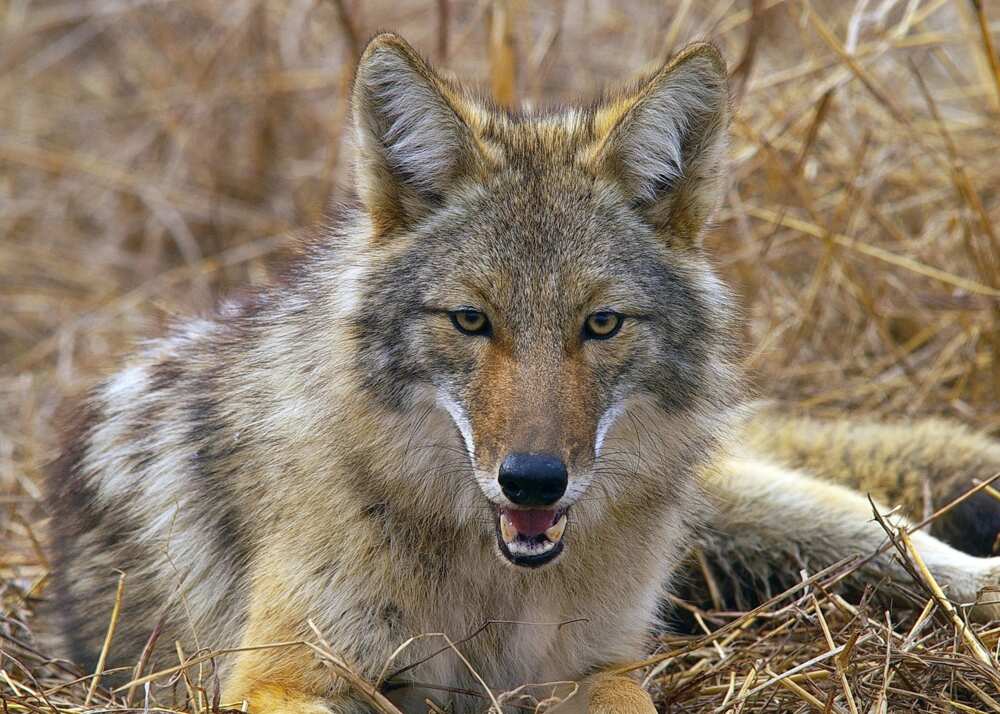 8. African wild dog
Country: Africa
Speed: 70 km/h
African wild dogs are predators, distant relatives of red wolves. African wild dog don`t hit with their size: the animal's body length is 1 meter, weight is 20-40 kg, the maximum height at the withers is 78 cm. Animals live in packs, the larger, the better, with a strict hierarchy. All members of the pack closely cooperate among themselves, and therefore the wounded member of the pack is undesirable, and this explains the peacefulness of dogs concerning their relatives. Overcoming the long distance, in the pursuit of prey dogs develop a speed of 70 km/h.
Even though the predators don`t hit with their size, they hunt for large animals. Hunting of African wild dogs is an impressive sight, stretched into a string of a body with fluffy tails, rushing at a speed of 55-60 km/h. They pursue any ungulates, and the most common prey are antelopes, gazelles, canes, zebras.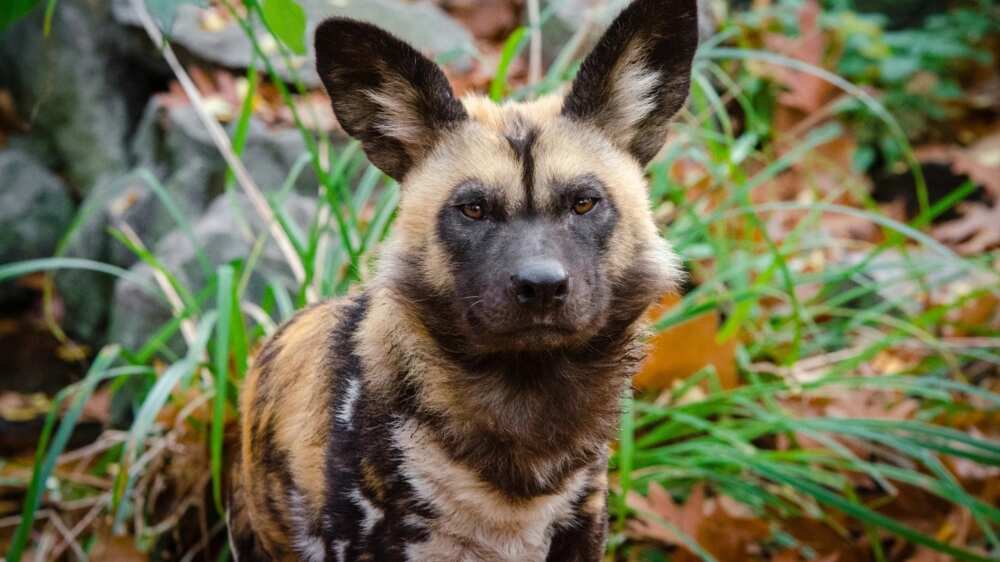 7. Elk
Country: Russia, Poland, the Czech Republic, Belarus, Hungary, the Baltic States, the northern part of Ukraine, Scandinavia
Speed: 75 km/h
Elks live mainly in the Northern Hemisphere. Earlier in European countries. Elks run perfectly, and aren't forest ravens at all. The speed of the elk can reach 75 km/h, so the question of what runs faster, elk or deer, you can give primacy to the elk. The speed of deer develops only up to 55 km/h. In addition to fast running, elks are excellent swimmers and can swim up to 20 km every day, and also sink to a depth of 6 m in search of food. They feed on vegetarian food, lichens and mushrooms, and in winter bite tree branches.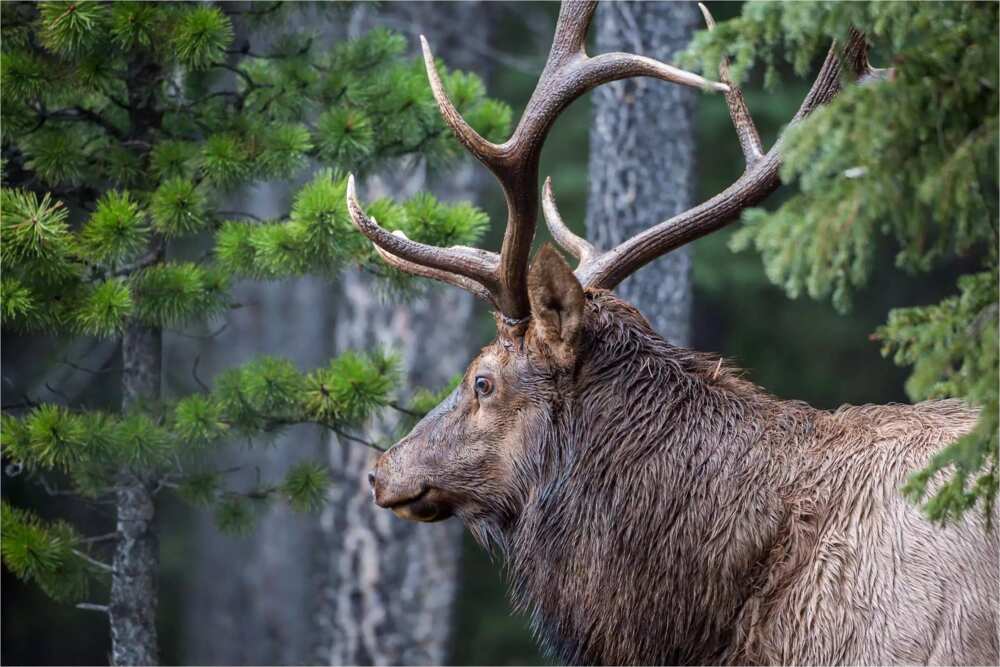 6. Thomson's gazelle
Country: Kenya, Tanzania
Speed: 80 km/h
Elegant Thompson's gazelle is the most common species in East Africa. On the muzzle is a dark, characteristic pattern, and on the side, a black strip that separates the yellow-brown back from the white abdomen and optically dissolves the contours of the animal. Thomson's gazelles are characterized by the ability to bounce simultaneously on all four straight hoofs. These adorable little gazelles are 65 cm high and weigh 15-30 kg and originate from Tanzania and Kenya. Thomson's gazelles are herbivores, depending on the season, living in the herds together, some of them can increase to several thousands.
Thomson's gazelles have many enemies from lions and other predators, so they escape by developing a speed of up to 80 km/h. But the most important enemies are cheetahs and African wild dogs. Cheetah surpasses their ability to develop speed instantly, and African wild dogs are superior to their endurance.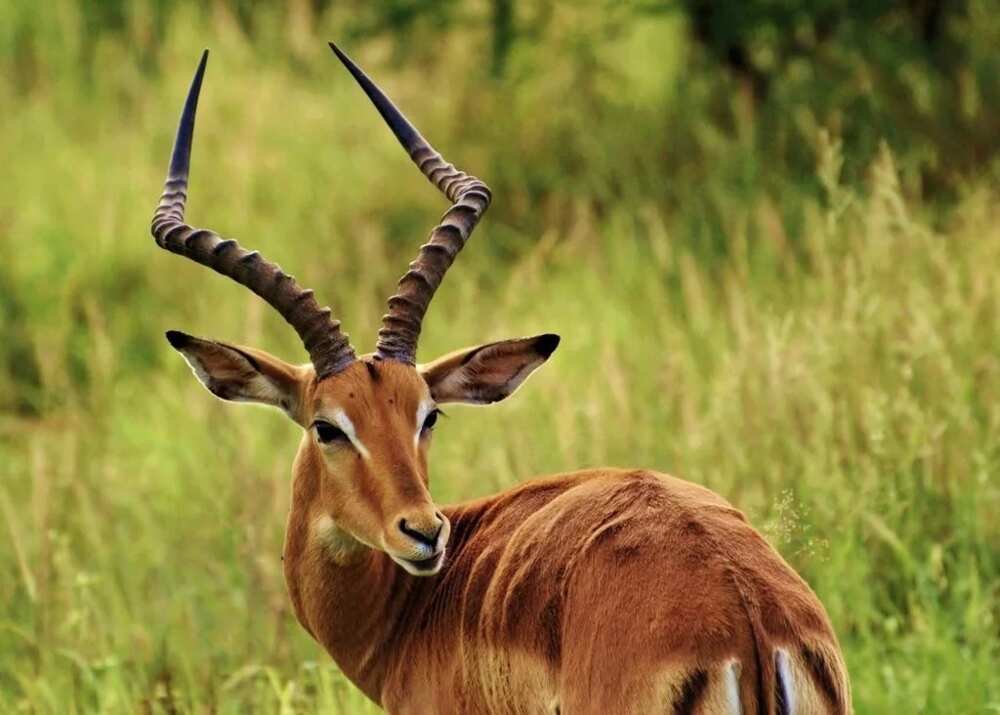 5. Lion
Country: Africa
Speed: 80 km/h
The lion is a huge predator, with a strong, flexible, moving and muscular body. It runs well. This large predatory cat, which has a well-developed musculature of the neck and forepaws, with which it captures and retains its prey. The jaws of the lion are powerful, with huge fangs. The grasp of the lion is very strong. It can keep even such large animals as wildebeest. Lions prey on large animals: zebras, gazelles, antelopes and don`t abolish theft, taking prey from other predators.
These strong kings of nature are very mobile animals, and at a distance of 20 meters, they develop the highest speed. The huge weight of the lion gives crushing power to its blow. It quickly spreads the females when it takes away prey from them. Many males live by eating food obtained by females, and almost never try to get anything themselves. Usually, the leading role of males is to protect the territory from other animals that encroach on it.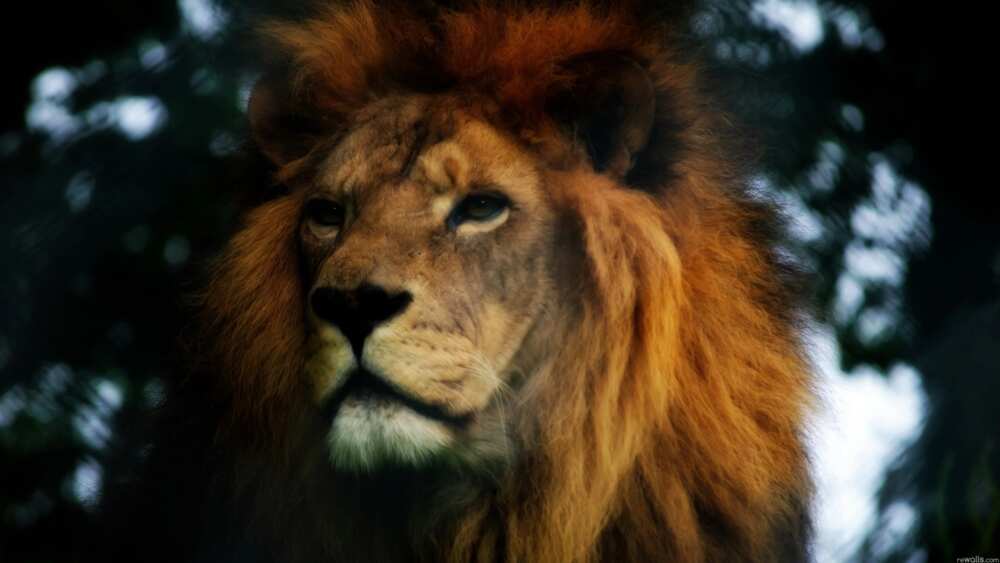 READ ALSO: Ten most dangerous animals in the world
4. Grant's gazelle
Country: Tanzania, Sudan, Ethiopia
Speed: 85 km/h
The Grant's gazelle was named after James Grant, a famous Scottish naturalist who lived in the 19th century. It is found in the eastern part of Africa, where it prefers open plains, wooded savannahs, and areas with low prickly bushes. But it tries to avoid tall herbs: there is too much chance of meeting with bloodthirsty predators.
Externally, Grant's gazelle is a bit like Thompson's gazelle but differs from it in the colour of the skin and the size of the horns. These representatives of the subfamily of these antelopes never sit in one place. Within a year they migrate, looking for new areas with suitable vegetation. And they migrate at a speed of 85 km per hour.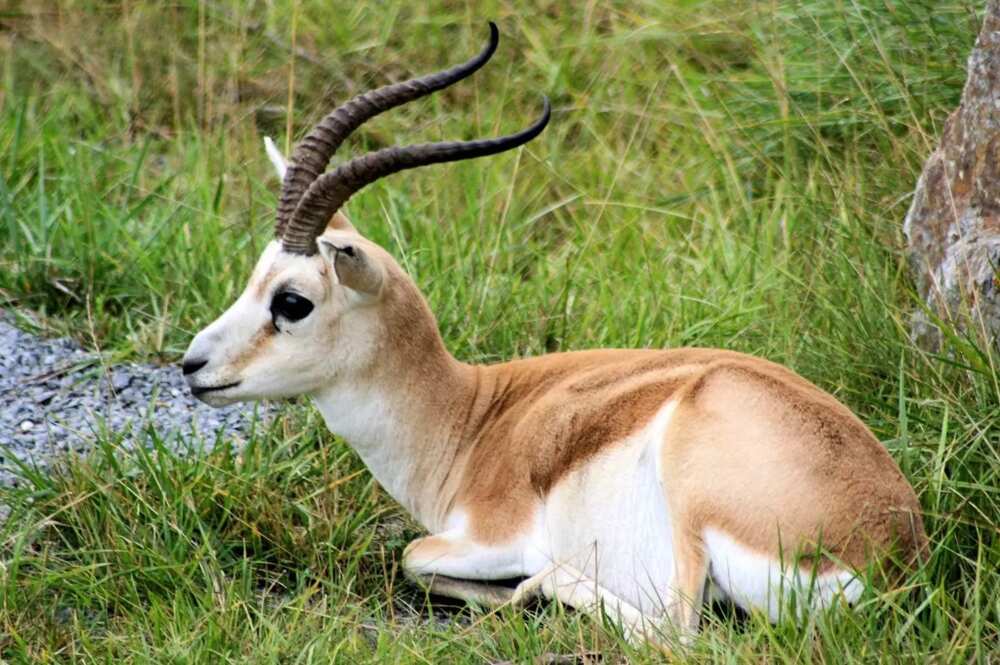 3. Pronghorn
Country: North America
Speed: 89 km/h
The pronghorn develops a speed of up to 89 km/h, alternating running with jumps over significant distances of 0.6 km. During evolution, the hoofs allow the pronghorn not to slow down while escaping predators, but it doesn't survive this pace for a long time and exhales for 6 km.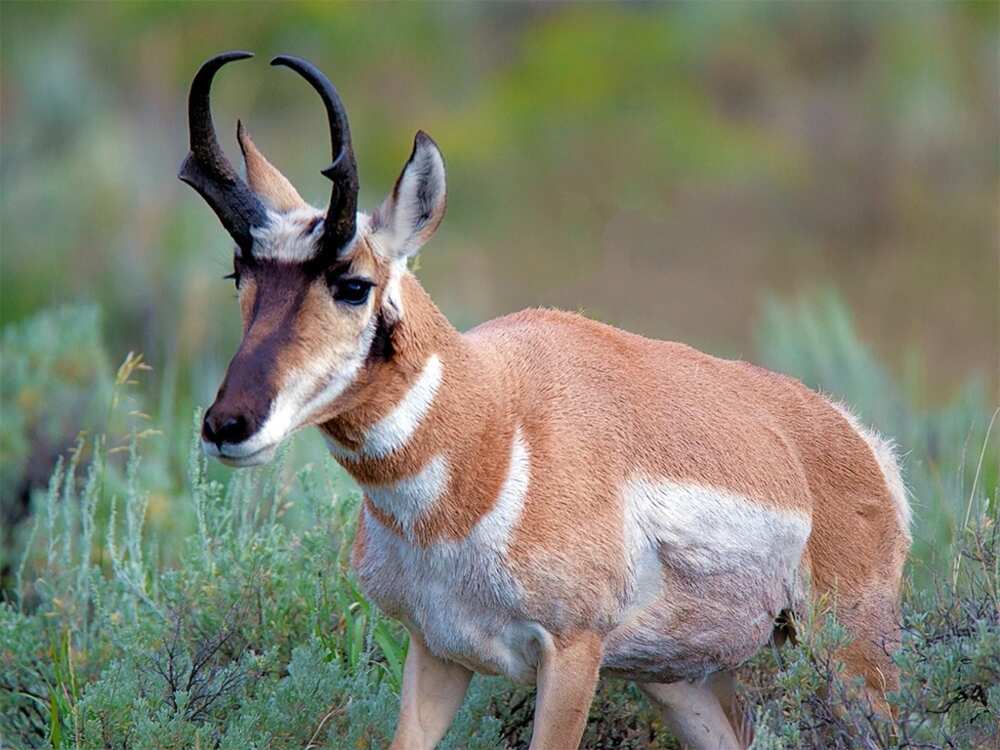 READ ALSO: Slowest animal in the world - Top 5
2. Jaguar
Country: Central and South America
Speed: 93 km/h
The speed of the animal is about 93 km/h. Pursuing prey, it makes abrupt guttural sounds resembling grumbling. And in the night often heard its deafening, chilling soul roaring. Indians of South America seriously believe that the Jaguar has special abilities: can hypnotise victims, can imitate the voices of animals and birds, deceiving its prey.
Its jaws are so powerful, and its teeth are so sharp that often it bites the prey on the skull. Interestingly, a jaguar never pursues its victims if they found the danger in time and rushed off to escape. Unlike its relatives, representatives of the cat family, the jaguar swims well, often pursuing the victims in the water. It is a beautiful fish catcher. And settling on the ocean coast, it searches for and digs out of the sand turtle eggs.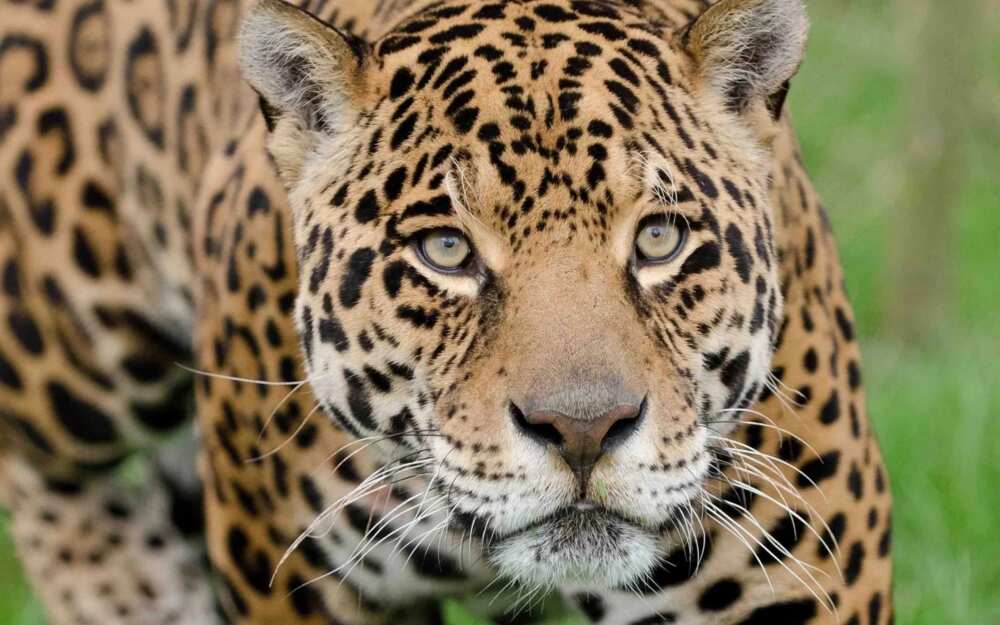 The fastest animal on earth
So what land animal is the fastest in the whole world and what is its incredible speed?
1. Cheetah
Country: Africa, the Middle East
Speed: 120 km/h
The cheetah is a predator from a large cat family. The beast stands out for its incredible speed, which is also called "cheetah speed", spotty colour and claws, which, unlike most cats, it cannot "hide". The fastest animal in the world has a slender, muscular body that resembles a dog, and high-set eyes.
The cheetah is the fastest animal known. Cheetahs live only in open space. Most likely this is because the cheetah speed is 100-120 km/h. The cheetah during the run makes about 150 breaths in 60 seconds. So was set a kind of record. A female named Sara ran a hundred-meter mark in 5.95 seconds.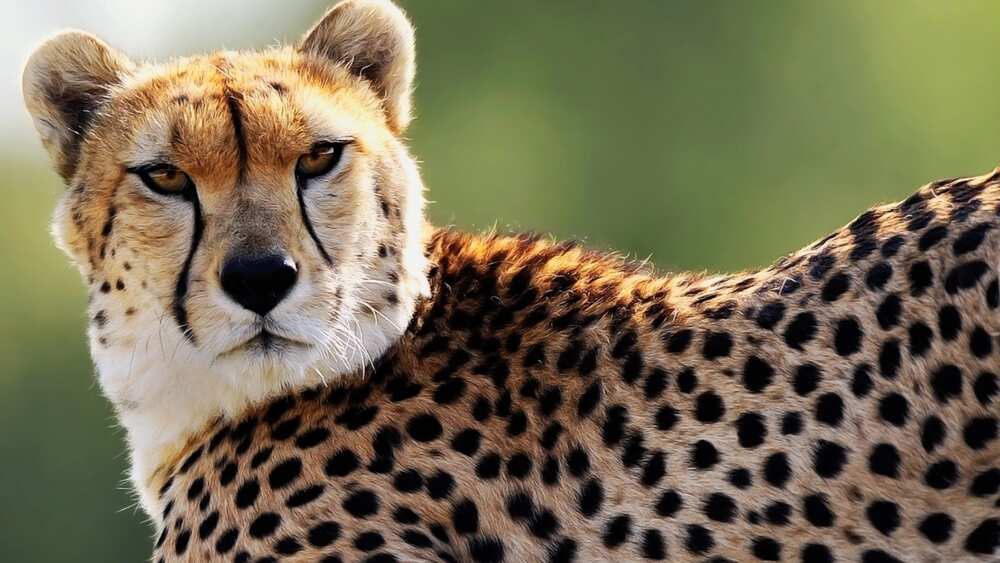 The slowest animal (sloth) moves with a maximum speed of 30 meters a minute. But there are fast animals, the speed of which exceeds the rate of many cars. In this post, we reviewed. Now you know how fast you may have to run from any of the top 10 fastest land animals, if you ever meet them :)
READ ALSO: Strongest animal in the world - Top 5