Highest paid musician in Nigeria and his path to success
Nigerian musicians definitely work hard for their cash, they record albums, go on tours and interact with the media. So, who is the richest musician in Nigeria in 2018? Find out who is the highest paid musician in Nigeria per show.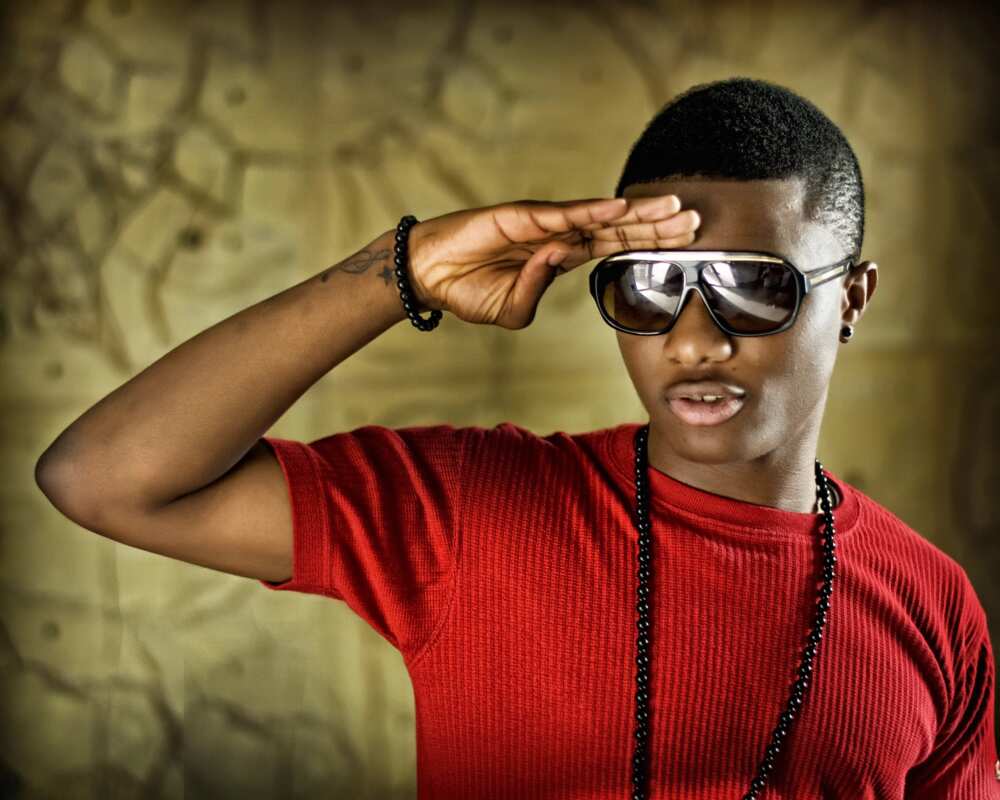 Who is highest paid musician in Nigeria?
Nigerian music is full of bright stars that make our country proud all the time. They release new songs, albums and music videos, and prove that Nigerian music is innovative and progressive. There was a huge competition for the top highest paid Nigerian musician per show. Mr. Eazi, Flavour, Phyno, Tiwa Savage, 2Face, Olamide, D'Banj, and Davido became the honorable members of this rating. However, there is a musician who topped them all, and this is, of course, the rich and famous Wizkid. Today, Wizkid is the highest paid artist in Nigeria per show.
In this article, you will have an exclusive chance to learn Wizkid's biography and find out the spiciest things about him. Who is he and how did he rise to such huge fame? What about his personal life? And, most importantly, what is his salary per show? You would not want to miss all this information!
Wizkid: the beginnings and successful career
This singer is a well-known performer of hip-hop, reggae and afrobeat songs. People always want to dance to his lively compositions. Wizkid is not just popular in Nigeria – he got international fame and popularity after he released the single "One Dance" together with Drake, the worldwide famous rapper. Apart from this song, he also has a lot of his own beautiful ones. Every music fan in Nigeria dreams of going to his spectacular show. Wizkid is an example of working hard and becoming successful, and his riches are fully deserved.
Wizkid, or Ayodeji Ibrahim Balogun, was born on July 16th, 1990. His birthplace is Surulere, Lagos. He was born in the family of Christian mother and Muslim father, who also had three other wives. Wizkid had twelve siblings, and they were all girls. Wizkid's family always supported him in his career choices. He started performing when he was eleven years old – he was a singer in a local church choir. Young Ayodeji always enjoyed music recording, and had a group with his friends called "Glorious Five." Ayodeji's stage name was formerly "Lil Prinz", but he decided to give it up in 2006. His band "Glorious Five" disbanded later, after releasing one album.
Ayodeji started his solo career and was lucky enough to meet the well-known producers, who totally changed his music perception. He decided to go in the Afrobeat direction instead of gospel music. At first, his parents were not supportive of it, so he worked very hard to change their mind. He also wrote songs for the famous singers (like Ikechukwu, M.I. Naeto C, and others), which made him a name in the industry and got him a few connections.
READ ALSO: History of Wizkid's success
2009 was the year when Wizkid's entire musical life changed. He signed a deal with Banky W's company Empire Mates Entertainment (EME). He even dropped out of Lagos State University to pursue his career in music. This year, he started recording the debut album "Superstar", which became an instant success. It was released in collaboration with some of the prominent Nigerian stars like Banky W, D'Prince and Wande Coal. Wizkid got a lot of nominations for his catchy singles.
Of course, Wizkid did not want to stop on this success and decided to move forward by recording another album called "Ayo". It survived through a lot of delays, but Wizkid finally revealed the album cover and tracklist in 2014. Again, this album had plenty of collaborations with Nigerian and worldwide known stars and was produced by the big names in music. After the release of this album, Wizkid became even more popular. It opened doors for him, allowing him to collaborate not only with the fellow Nigerian artists but also with the internationally acknowledged ones.
There was a controversy connected with him leaving the EME label, but this was for greater good. He eventually confessed that he recorded music with the superstar Rihanna, and also worked with Drake and Chris Brown. 2016 was the year when his hit song with Drake "One Dance" hit the worldwide chart and stayed on the first place in Billboard Hot 100, the most prestigious chart of America, for ten weeks straight. In 2017, Wizkid released the EP album "Sounds from the Other Side".
Wizkid went on a lot of music tours of his own, as well as performed together with Chris Brown and other stars. His profitable endorsement deals with MTN Nigeria, Pepsi, GLO and Guinness also contribute to his net worth. Speaking of which, Wizkid net worth currently is estimated to be about $12 million dollars. As for his charges per show, it is about N6 – N10 million.
READ ALSO: Top Wizkid and Chris Brown pictures
Personal life of Wizkid
The Nigerian superstar has three children. All of his kids are boys, and all are from different mothers. Wizkid's oldest son's name is Boluwatife Balogun, whose mother is the former lover of Wizkid, Sola Ogudugu. They were really young when they had Boluwatife: Wizkid was 21 and Sola was 19.
In 2016, the second son of Wizkid was born. His name is Ayodeji Balogun. The mother was Wizkid's brief girlfriend Binta Diallo, who he later separated with. The youngest child of Wizkid, Zion Balogun, was born in November 2017. For a while, the Nigerians were guessing the identity of his mother, and it turned out to be the manager of Wizkid, Jada Pollock.
Some people assume that he is dating Jada, while some others link them with the famous music stars, like Tiwa Savage. In the past, he was rumoured to have romances with Justine Skye, Tonto Dikeh, Tania Omotayo, and others. According to Wizkid, he really likes it when women show him attention.
READ ALSO: Wizkid's girlfriends and children: do they get along?
Wizkid's career is mind-blowing, and it proves to us that nothing is impossible. After all, he was just a boy with a dream, and now he has become the highest paid musician in Nigeria 2018.
READ ALSO: Mr Eazi Biography
Source: Legit.ng