Female musicians in Nigeria surely make the music industry more exciting. We all enjoy listening to Nigerian female musicians and eagerly wait for their new songs. They all are talented and famous, but who is the richest female musician in Nigeria and how much does she earn? Find out this right now!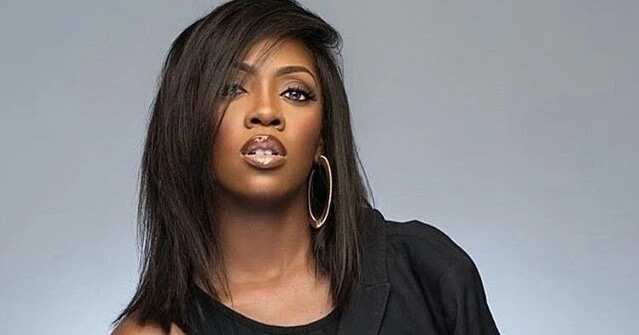 Current richest female musician in Nigeria
Nigerian music is currently progressing, and there are a lot of superstars who make it more diverse. In this article, you will find out who is the richest female musician, her biography, and how much does she earn. This woman is definitely a strong personality with a powerful wish to be successful, and she is supported by the love of her fans.
The richest musician rating is full of amazing women who produce flawless music. There are such famous people on the list as Yemi Alade, Omawumi, Chidinma, Seyi Shay, Asa, Waje, Cynthiana Morgan, Nneka, Niyola, and Simi. Sure, the competition for the richest female Nigerian musician was tough, seeing all these names. However, there is one artist who beat them all to the title of the richest female artist in Nigeria. This artist is no one else than Tiwa Savage, the gorgeous performer with lots of hit songs.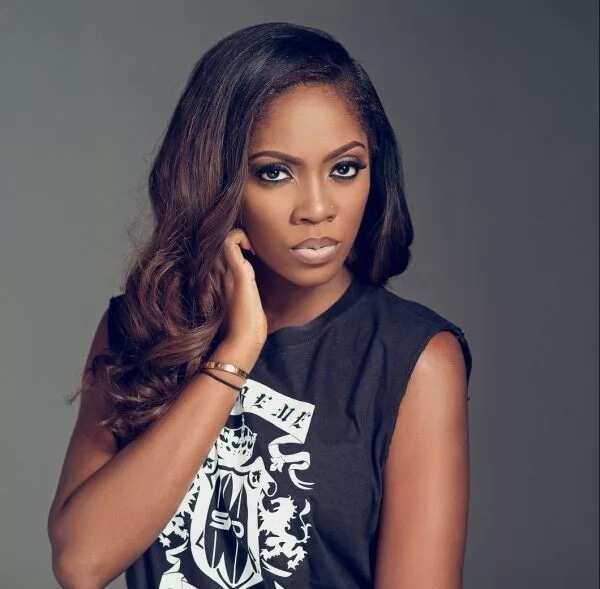 Tiwa Savage: the start of her career
The full name of this beautiful woman and talented singer is Tiwatope Savage-Balogun. She was born on February 5th, 1980. Her birthplace is Ikeja, the capital of Lagos State. When Tiwa was eleven years old, her family moved away to London. She grew up in a healthy multicultural atmosphere. Her interest in music was born when she was in high school. In her school years, Tiwa played trombone in a local orchestra band.
When she was only sixteen years old, she sang the backup vocals for the legendary singer George Michael and lent her vocals to the famous musicians like Mary J. Blinge, Kelly Clarkson, Andrea Bocelli, and others. She also performed on the same stage with the worldwide known celebrities, such as Robbie Williams, Eminem, Sting, The Black Eyed Peas, Destiny's Child, and 50 Cent.
Tiwa Savage still found time for her education – she graduated from the University of Kent with a degree in Business Administration, and later received a job at the Royal Bank of Scotland.
After a few years of her work at the bank, Tiwa Savage became a student of the Berklee College of Music. She graduated from when she was 27 years old. As Tiwa remembered, she was really inspired by the passion of students who were younger than her. She also mentioned that the atmosphere of the school was amazing, and it really became the first step on her way to music business.
In 2006, Tiwa became a contestant of the UK version of the X Factor, but she failed to get to the final twelve. Tiwa recalled it as a painful time, but it also taught her to be strong and not to break down.
Tiwa Savage got lucky in 2009 when she was signed to a profitable music deal with Sony. This gave her a chance to write music for artists like Kat Deluna, Monica, Babyface, Mya, and Fantasia Barrino. Her collaboration with Fantasia Barrino on her song "Collard Greens & Cornbread" even earned her a Grammy nomination. She even got an opportunity to perform background vocals for Whitney Houston's album. Tiwa Savage wrote some of the most popular songs for other artists.
READ ALSO: New look of Tiwa Savage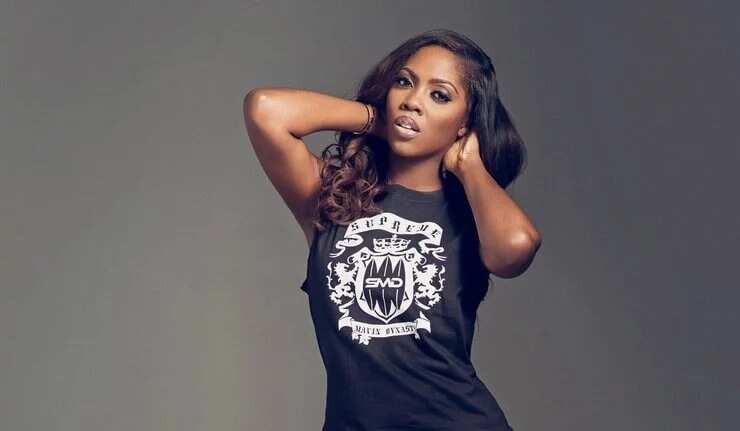 Deal with Mavin Records
In 2012, Tiwa Savage joined the creative team of Don Jazzy by signing to his record label "Mavin Records". The compilation album of this label "Solar Plexus" featured her as a lead artist. Mavin Records is a turning point in the career of Tiwa Savage, and she started performing at the various events. The debut album of Tiwa Savage, titled "Once Upon a Time", was officially released on July 3rd, 2013. The singer released a lot of hit singles from this album and started gaining prominence in Nigeria. The album's purpose was to portray the hopeful and positive stories from the life of Tiwa Savage, to motivate the other singers and give them a message that she was just a little girl before all the fame came to her.
After the success of her first album, Tiwa Savage released two next ones: R.E.D. (2015) and "Sugarcane" (2017). These albums solidified her as a successful Nigerian artist. She released a lot of music videos for her singles and won plenty of awards. In July 2016, Tiwa Savage became the first ever Nigerian performer to be signed to Jay-Z's label "Roc Nation" in New York. This label is a home to lots of worldwide known singers, such as Big Sean, J.Cole, Grimes, Shakira, DJ Khaled, and Demi Lovato.
Tiwa Savage is also a social activist – she cares a lot about youth empowerment and the issues of breast cancer. She contributed financially to the organization which is involved in building schools in her native town. She was told that she will never be as popular as Wizkid, 2Face or other male singers. But she did not let the haters discourage her from doing what she loves, and continued recording music.
Now, she is the richest female Nigerian musician. Tiwa Savage net worth is estimated to be $4.85 million dollars.
READ ALSO: Forbes richest musician in Nigeria and his story of success
Personal life
Recently, Tiwa Savage got separated from her husband, Tunji Balogun or Tee Billz. The two got married in a traditional ceremony in Lekki, on November 23rd, 2013. They later held a white wedding in Dubai on April 26th, 2014. On July 22nd, 2015 she gave birth to their little son, who they named Jamil Balogun.
READ ALSO: Teebillz biography: what is his life story?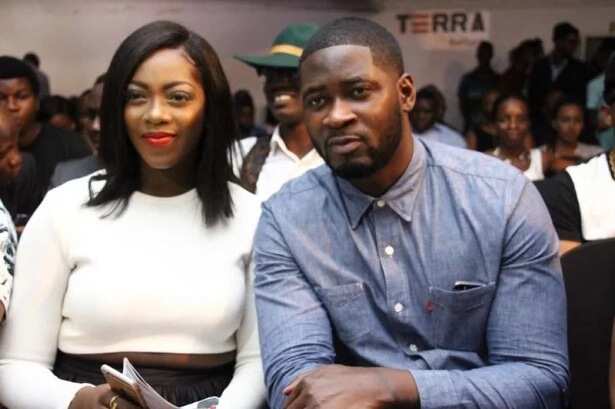 Tiwa Savage is the Nigerian Beyonce. This woman is the best example of persistence and never giving up. She became the richest female musician in Nigeria not only because of her talent but also thanks to her hard work. We hope we will hear more of her amazing songs in the future.
READ ALSO: Tiwa Savage braids styles