Learn some of the facts about this fantastic and inspirational person as we talk about her early years, education, career and personal life.

Chimamanda Ngozi Adichie's biography: education and early life
Chimamanda Ngozi Adichie was born on September 15, 1977 in a big Igbo family in Nsukka, Enugu State. She was the fifth out of six children of James Nwoye Adichie and Grace Ifeoma. Both of her parents worked at the University of Nigeria, Nsukka, where James (father) worked as professor of statistics, and Grace (mother) worked as registrar.
Since childhood, Chimamanda Adichie was interested in books and learning, so it is not surprising that her educational journey was quite an eventful one. She first studied medicine and edited a university magazine The Compass at the university where her parents worked, but quickly realised that it was not something she wanted to pursue. Thus, in 1997, Chimamanda went to United States.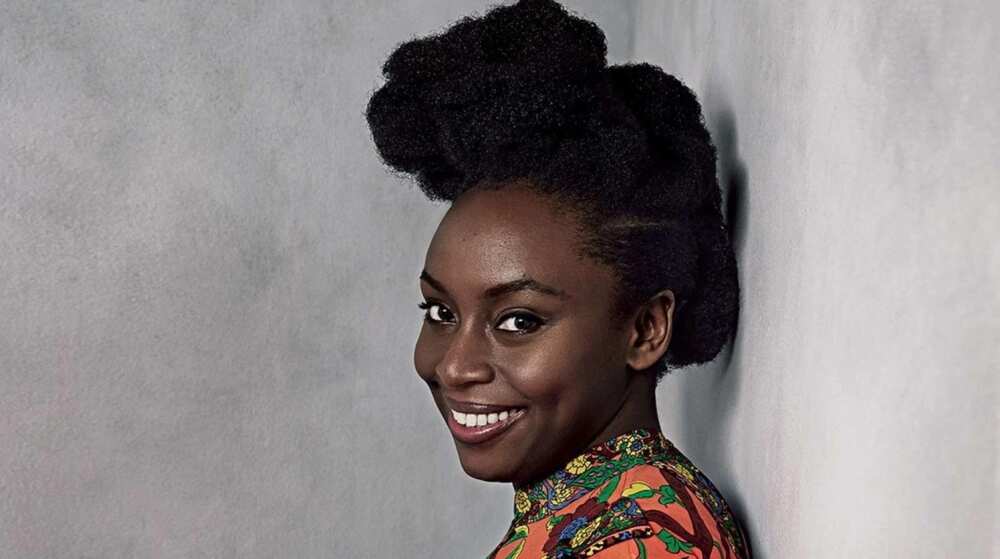 For a while, Adichie studied political science and communications at the Drexel University, Philadelphia, but then she moved on to study at the Eastern Connecticut State University to be closer to her sister. That was when she first felt different because of the colour of her skin, as she later noted in her novel Americanah. In 2001, she graduated from Eastern Connecticut State University with an honours bachelor's degree.
Two years later, in 2003, Ngozi got her Master's degree in Creative Writing from the Johns Hopkins University, and then she received her Master's degree in African studies from Yale University in 2008. To add to that, Chimamanda was awarded several fellowships over the next few years, including the MacArthur Fellowship, as well as fellowships from Harvard and Princeton.
Chimamanda Ngozi Adichie's books and literary career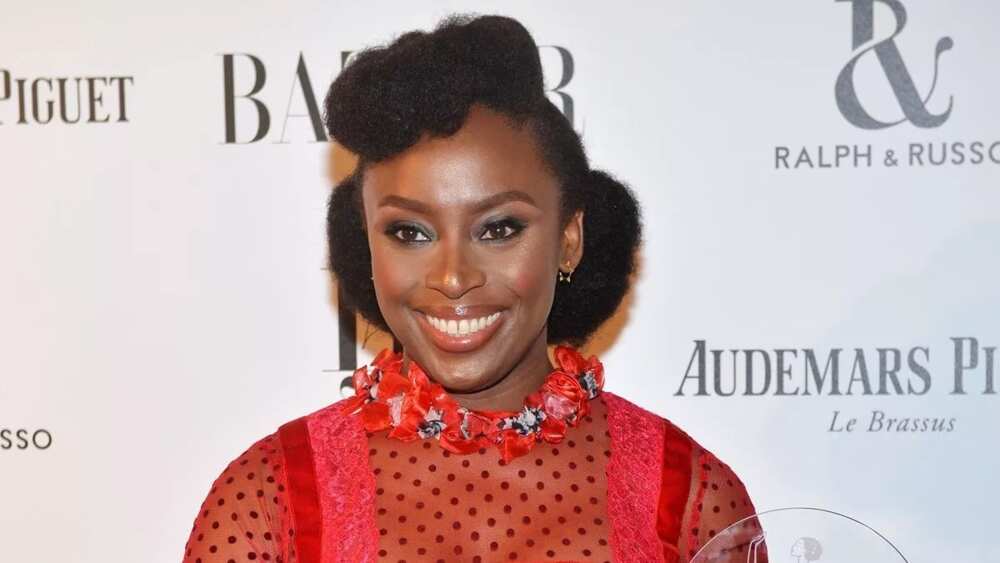 READ ALSO: 15 Chimamanda Ngozi Adichie quotes that changed the world
Ever since she was a young woman, Chimamanda enjoyed writing. In 1997, she released her collection of poems titled 'Decisions', and a year later, she published her play 'For Love of Biafra'. After that, her short stories gained international recognition, when her 'You in America' got shortlisted for the Caine Prize in 2002, 'That Harmattan Morning' became a joint winner of the BBC World Service Short Story Awards the same year, and 'The American Embassy' won the O. Henry Award in 2003.
Adichie's novels have also been universally successful. 'Purple Hibiscus', which was her first ever novel published in 2003, won her multiple awards, including the 2005 Commonwealth Writers' Prize for Best First Book.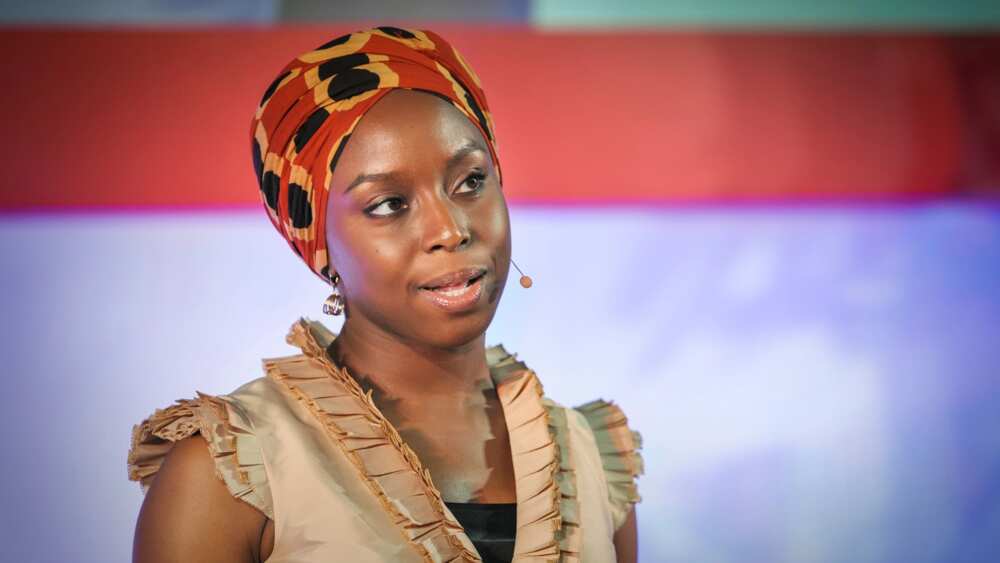 READ ALSO: Chimamanda Ngozi Adichie's quotes on marriage and love
Since then, she has also published 'Half of a Yellow Sun' in 2006, 'The Thing Around Your Neck' in 2009, 'Americanah' in 2013, 'We Should All Be Feminists' in 2014 and 'Dear Ijeawele, or A Feminist Manifesto in Fifteen Suggestions' in 2017. Every book or story of hers has been critically acclaimed, earning her a spot on multiple lists of most influential people, including the 2015 list from Time Magazine.
Apart from being a very successful writer, Chimamanda is also an active feminist, and she has shared her position several times in her works, as well as in lectures. She appeared on TED twice, first with her lecture on 'The Danger of a Single Story' in 2009, and then with 'We should all be feminists' in 2014 that she later turned into a book. She has proven to be an inspiration for many people, especially young aspiring female writers.
Chimamanda Ngozi Adichie's husband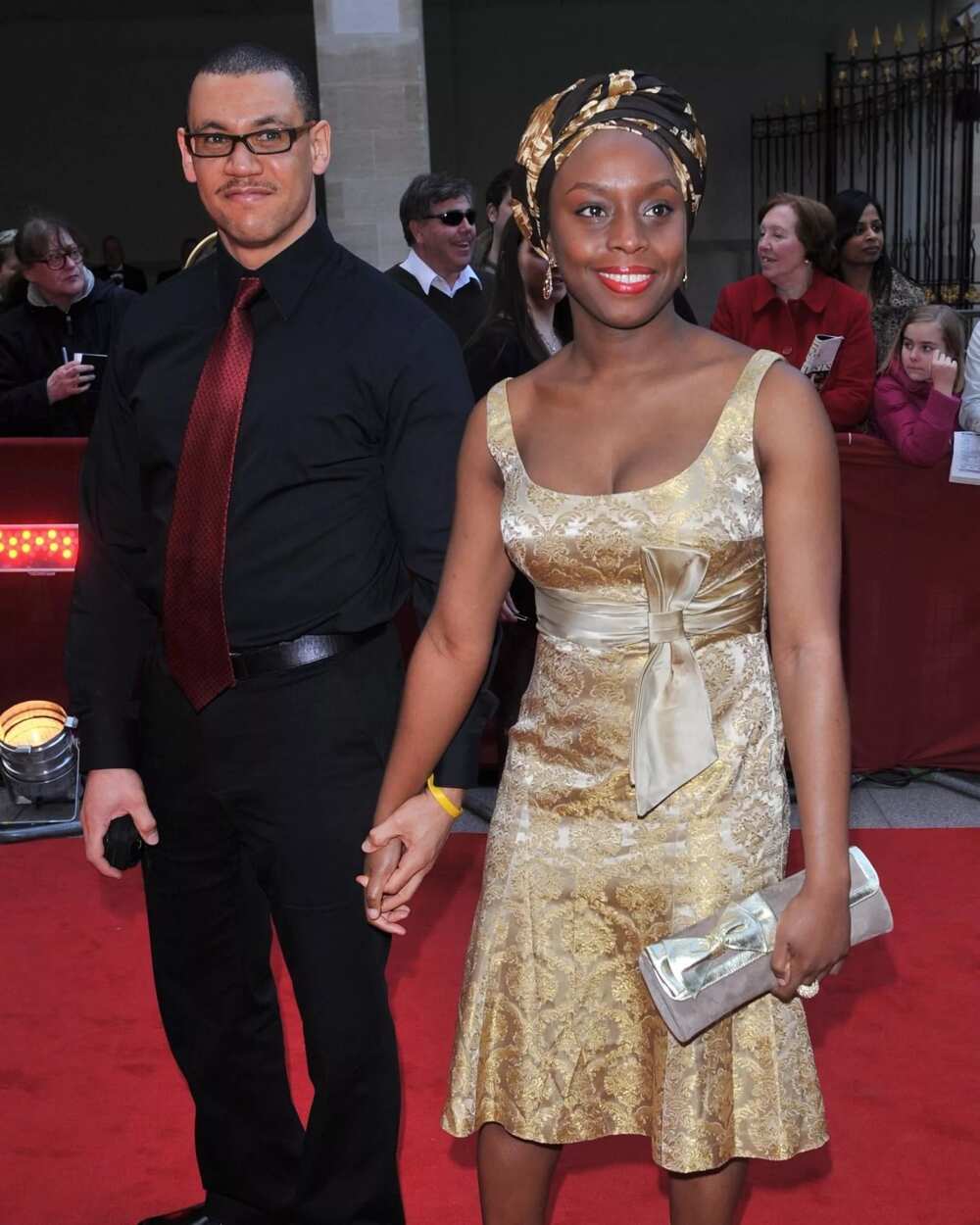 READ ALSO: Chimamanda Ngozi Adichie husband Ivara Esege
Of course, the biography of Chimamanda Ngozi Adichie would not be complete without the mention of her wonderful husband Ivara Esege. While she does keep her private life very private, she could not help but gush about man who seems like an absolutely flawless individual. They say that behind every successful man is his woman, but in this case, the roles are reversed, as Esege appears to be Adichie's biggest supporter.
Chimamanda Adichie husband was born on August 4, 1967. He is trained medical professional who currently works at the University of Maryland Medical Center. He and Chimamanda reside in the United States, but the author makes frequent trips to Nigeria.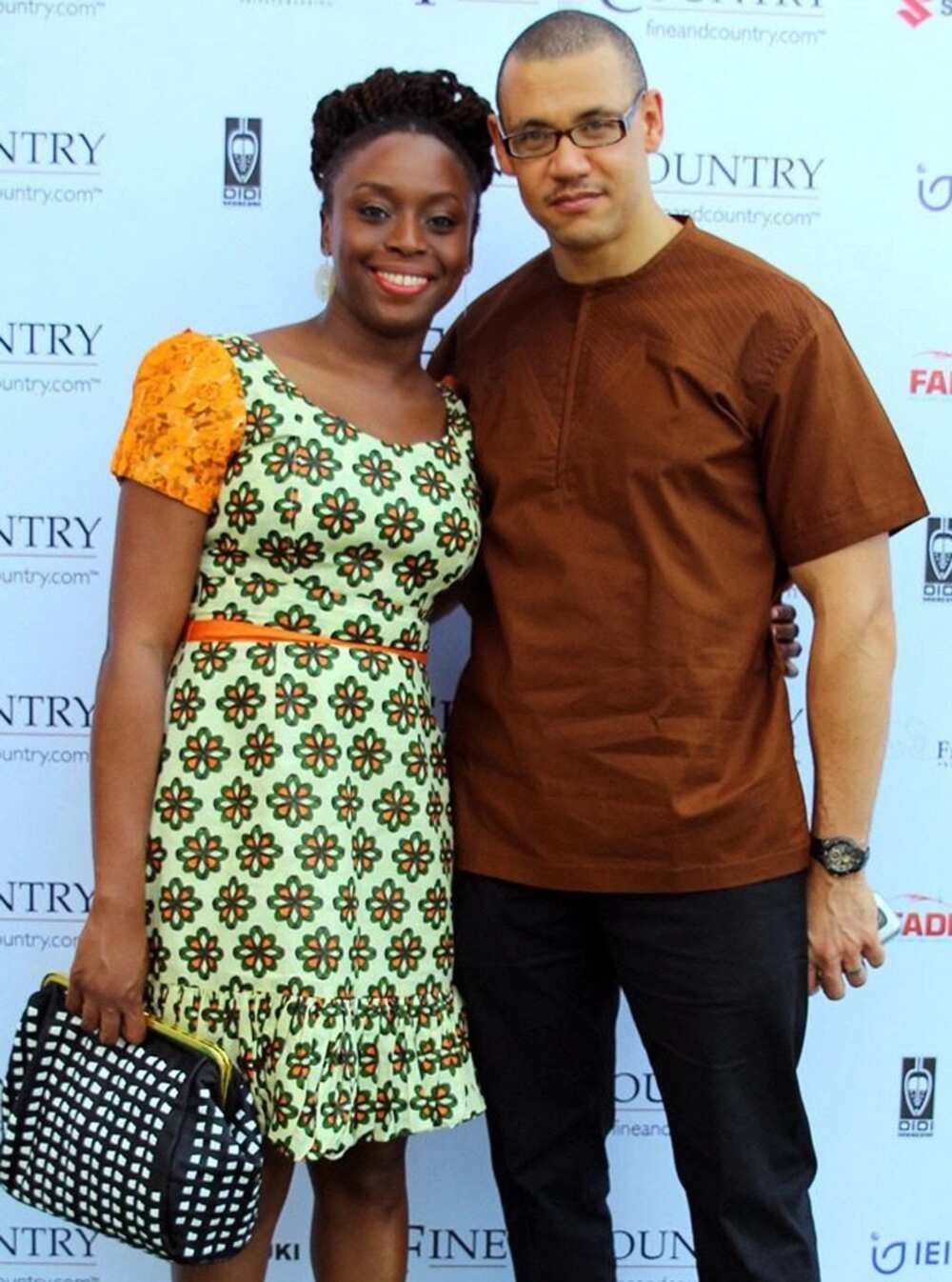 Even though Ivara is a decade older than Chimamanda, the age gap does not seem to affect their relationship negatively. Quite the opposite, Adichie often describes Esege as a perfect husband and father. The two of them met through their parents back when they were young, and in 2009, they decided to tie the knot. In 2016, they had a baby girl, whose name is still kept secret.
The couple does not appear that often in public, but when they do, it is evident that they love and support each other. Chimamanda is not one of those people who do not practice what they preach, so her household is build on feminist ideals. Her husband was actually the one who took leave from work to take care of their child during the first months of her life. Adichie even thought that their daughter loved her daddy more than her!
Overall, Chimamanda Ngozi Adichie is an accomplished individual all around: a successful writer, active feminist, happy wife and wonderful mother. She has already achieved so much, and we cannot wait to see what else she has for us.
READ ALSO: The 20 greatest Joyce Meyer's quotes for your inspiration
Source: www.britannica.com