Honour for 2 security agents who returned dollars to US returnee
The Federal Airports Authority of Nigeria (FAAN), on Thursday, August 23, honoured two guards of the Halogen Security, Francis Emepueaku and Achi Daniel, who reportedly returned foreign currencies to a returnee of the United States of America.
FAAN released photographs of the two security guards being honoured with a short message on its Twitter handle after calling them exceptional
"Award ceremony of the two exceptional staff of Halogen Security,Francis Emepueaku & Achi Daniel security guards at the multi level car park of the Murtala Muhammed Int'l Airport, who returned a bag forgotten by a passenger containing large sum of money and expensive items," the tweet said.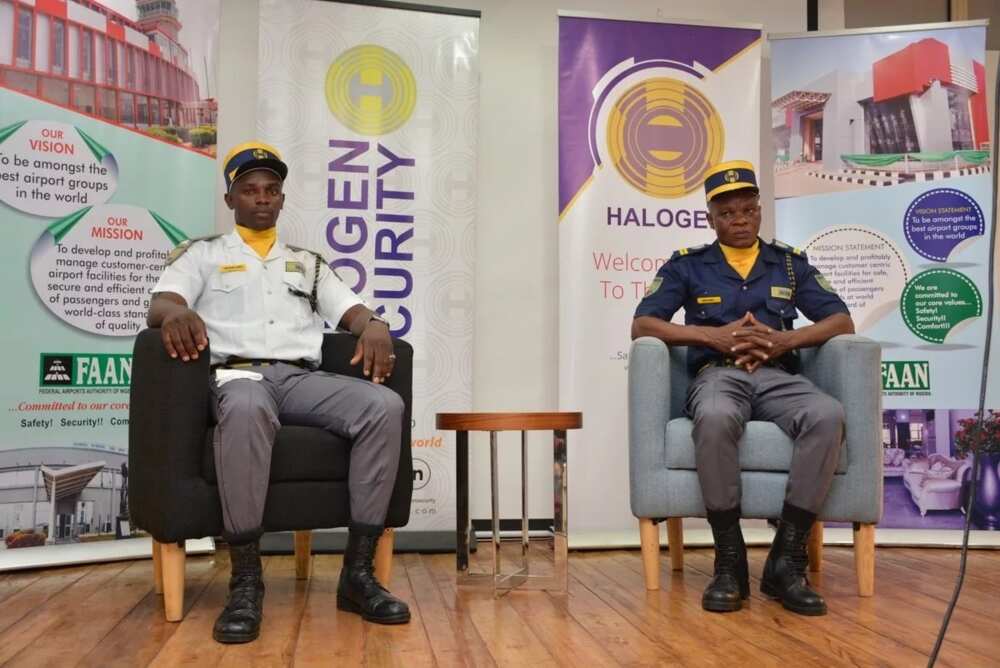 Two security guards at the Murtala Muhammed International Airport, Ikeja, Lagos, were, on Thursday, rewarded with N250,000 each after returning a passenger's missing bag full of dollars and jewelry.
Also giving details of the honour, the News Agency of Nigeria (NAN) reported that Daniel was with his colleague, Emepueaku, when he found the bag on August 18 at the airport.
"Inside the bag, we saw a mobile phone, jewelry and huge amount of money in dollars and several other documents.
"At that point, I went straight to the manager's office who now put a call through to somebody in Atlanta, Georgia, and the person happened to be the daughter of the owner of the bag.
"If the money was in multi-millions of foreign currencies, I would still have returned it.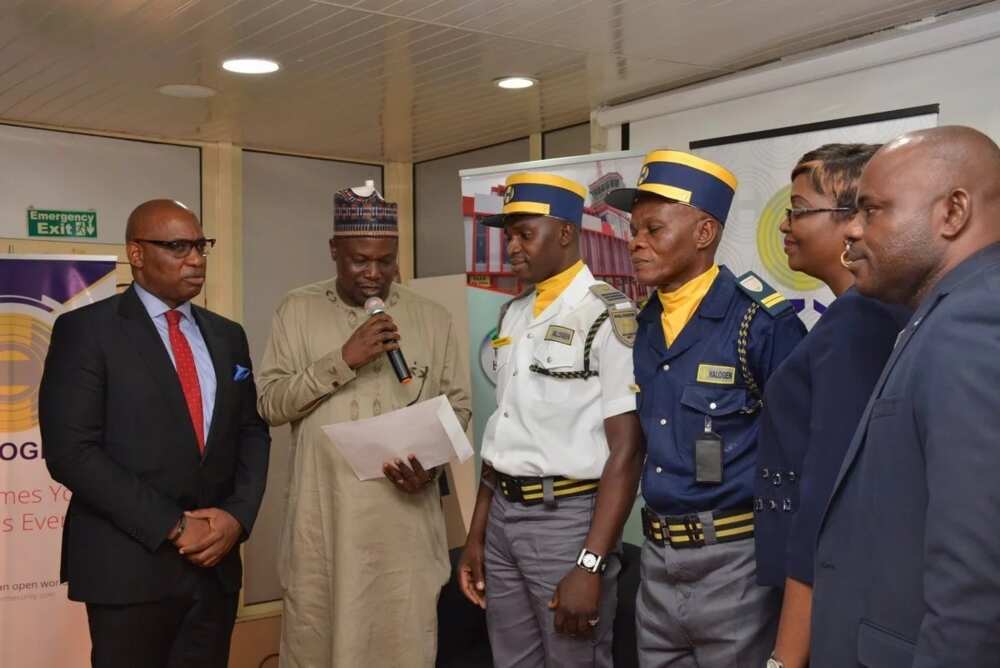 "I saw the bag on a trolley at the car park, and I said to myself that somebody must have forgotten it there.
"It was not padlocked and without opening it, I went to the ground floor with the bag to meet my supervisor," Daniel explained adding that it was not his first time of returning money in foreign currencies to their rightful owners.
"When they returned (passengers involved), they were jittery that some of the items in the bag might have vanished.
"But after crosschecking it, she (owner) discovered that everything was intact and the family attempted to give us some amount of money as a form of appreciation, which we rejected, telling them that we had only done our job.
"It never crossed my mind to steal the money; I wouldn't have done that because it was not my first time of finding such and returning to the owners.
"No amount of money would make me to take what does not belong to me. I believe my own time will come and at the right time," he added.
FAAN's managing director, Saleh Dunoma, said such good deeds had been recorded at the airport.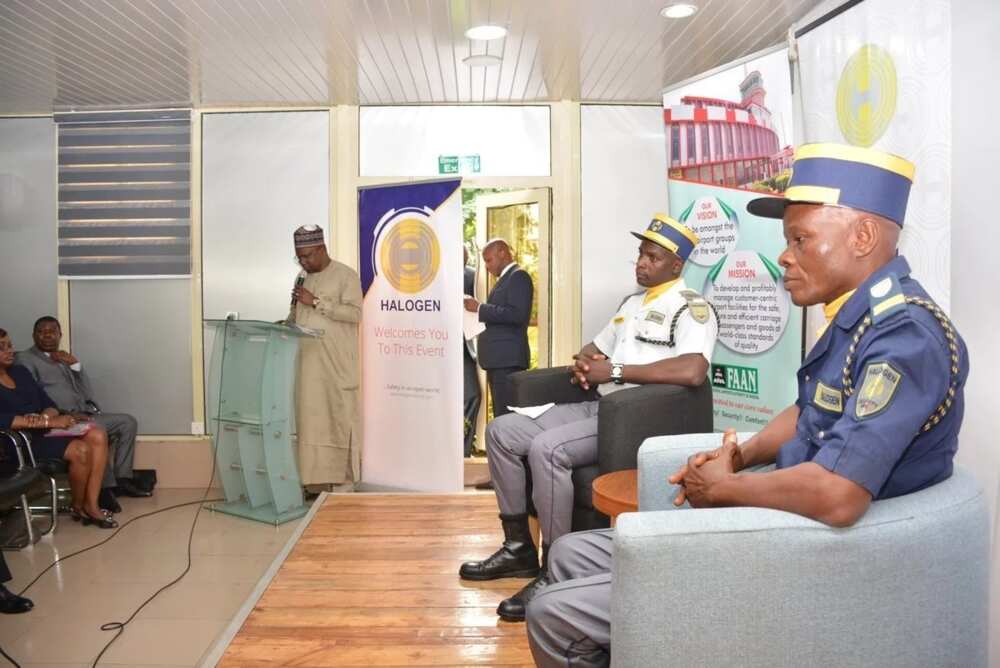 Represented at the event by the FAAN director of engineering services, Salisu Daura, Dunoma said that the duo's act gave confidence and credibility to the agency's security profiling system.
"Some others may look at you and tag you stupid, but I want to assure you that by virtue of this act, you have secured seats for yourselves in the comity of those with credibility and integrity.
"I want to advise other members of staff to emulate this great virtue and become role models, just like these two security guards," he said.
Legit.ng earlier reported how President Muhammadu Buhari praised two security men who returned a bag full of valuables to its owner after it went missing at Murtala Muhammed Airport.
This was contained in a statement by Femi Adesina who is the special adviser to the president on media and publicity on Wednesday, August 22.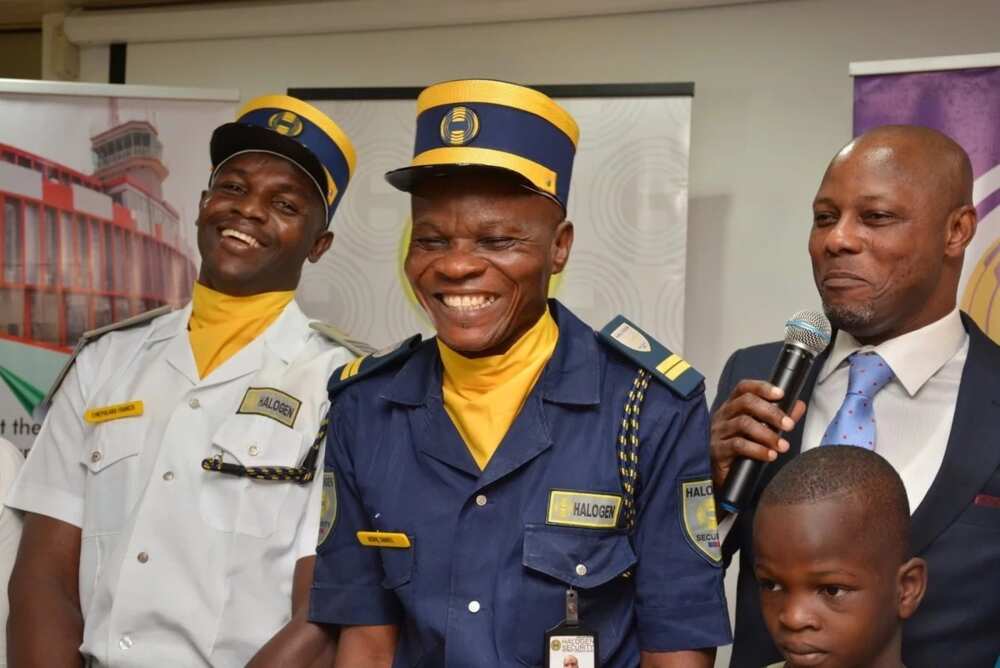 The president called on Nigerians to emulate the two security men saying the country will no longer be associated with corruption.
Source: Legit Nigeria