The charismatic actress Stephanie Okereke has a beautiful family. She spends her free time with her husband and little son, who mean the world to her. Learn more about Stephanie Okereke husband and son and discover all the information about their adorable family!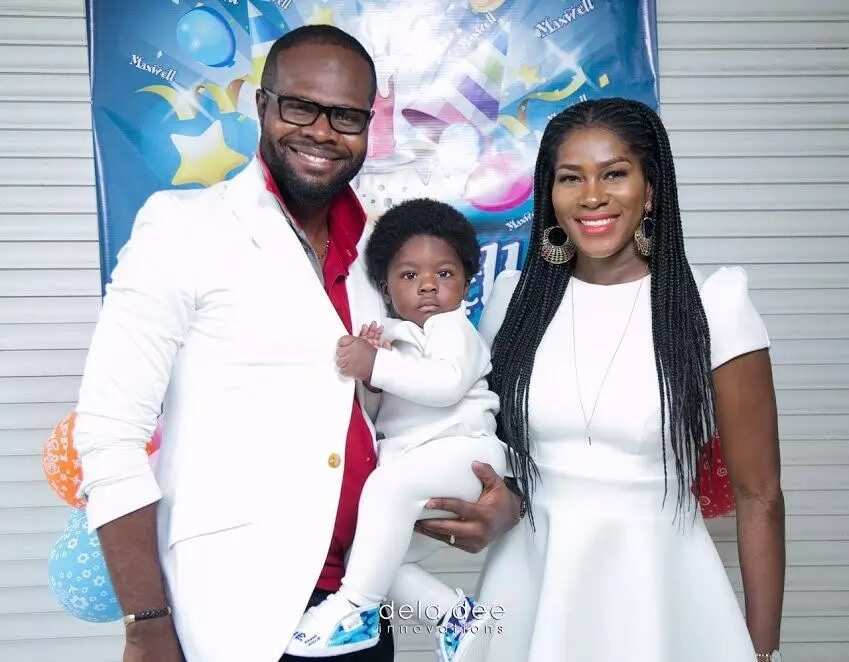 Stephanie Okereke: a brief biography
Every Nollywood director and producer would love to have Stephanie Okereke as a leading star in their movies. She is not just an actress but also a successful film director who produced two super-popular movies "Through the Glass" and "Dry". She is also an advocate for social issues, especially child marriage and the empowerment of women and children.
Stephanie Okereke was born in Ngor Okpala, Imo State, on October 2nd, 1982. She decided to become an actress when she was in her teenage years, and her passion for it never withered. Currently, she is one of the richest and the most acknowledged actresses in Nigeria, who has a lot of fans and won many prestigious awards.
Aside her career, Stephanie Okereke is also a happy woman when it comes to family life. She has her beloved man who makes her feel special and a little son who she would do anything for. Read more about the husband of Stephanie Okereke and see how happy they are together.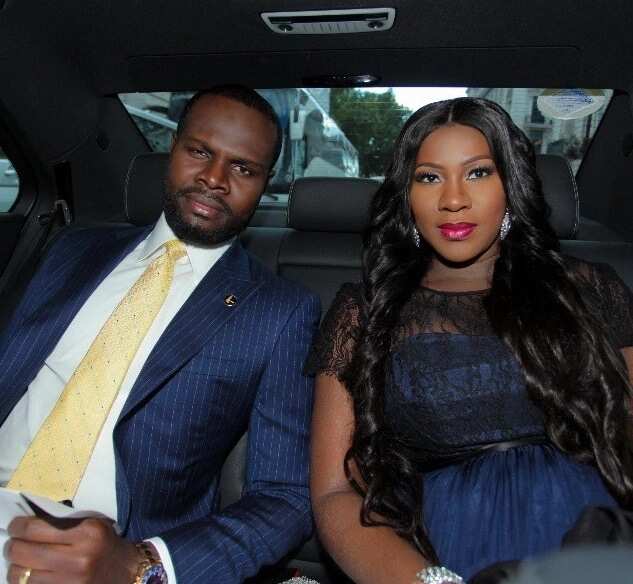 Who is Stephanie Okereke's husband?
The name of Stephanie Okereke husband is Linus Idahosa, and he is a very influential person, just like his wife. He was born in Edo State. He is a media consultant with a global reputation and the accredited agent of CNN in Nigeria. Linus Idahosa has worked with some big companies. He is a founder and a CEO of a Del-York International, the company that represents New York Film Academy in Nigeria. Linus Idahosa is an active advocate for African culture and movies, and in his opinion, they are important for cultural and socio-economic exchange between countries. He promotes the African cinema, literature and arts in America, hoping to achieve the wider audience for native productions.
Linus Idahosa is a huge patriot of Nigeria and tries to depict the country in a good light abroad. He was also involved in Edo State politics and even aimed to become a Governor a few years ago. Linus Idahosa supports the democratic worldview and encourages the young Nigerians to make changes to the existing system.
Before Linus Idahosa, Stephanie Okereke was already married once. Her ex-husband was the Super Eagles player Chikelue Iloenyosi. They tied the knot in 2004, but eight years later they split with a scandal. It was alleged that the former husband of Stephanie Okereke was legally married to her and a woman from the United States at the same time.
Stephanie found luck once again after the crashed first marriage, and happily married to Linus Idahosa.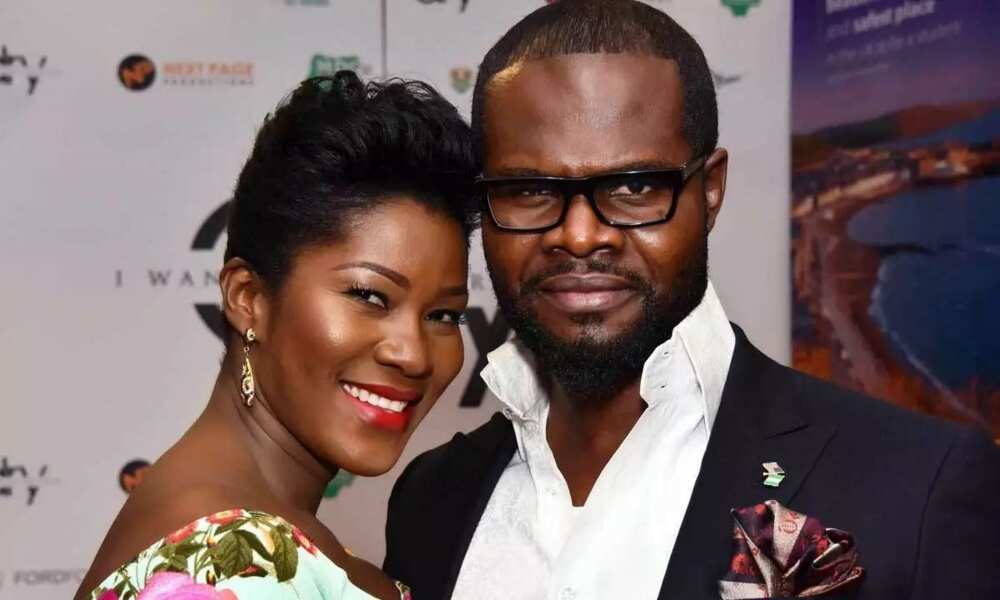 Stephanie Okereke's wedding
Linus Odahosa proposed to Stephanie Okereke in October 2010. The posh wedding ceremony took place on April 21st, 2012. The bride and the groom chose the most romantic place in the world – France, and their wedding location, Abbaye des Vauz de Cernay, was not far from Paris. The ceremony was being planned for about fifteen months by professional organizers from France. And in the end, it turned out to be really memorable and wonderful.
At the start of the ceremony, Stephanie and Linus invited their family and friends on a spectacular water cruise. The wedding dress of Stephanie Okereke was definitely worth such a famous and beautiful actress. Her gown was made by Elie Saab, and the model was called "Euterpe". Stephanie also picked gentle and convenient shoes to go with the dress. The accessories that completed her look were the light veil and elegant shiny tiara, in which she looked like a princess. Finally, she held the gorgeous orchid bouquet.
The groom also looked very handsome – Linus decided to opt for a stylish white suit. Linus and Stephanie's wedding was filled with the beautiful candles, roses and fireworks everywhere, and happy smiles on the faces of the bride and groom were contributing to the romantic atmosphere. The wedding organizers decorated the wedding hall in a really luxurious way – they even set up a golden throne which the bride and groom were sat on, like king and queen. At the end of the wedding, the loud fireworks were let out in the sky. Stephanie and Linus surely had a magnificent wedding ceremony. If you are interested in how they made their union official, you can see some of the most breathtaking wedding ceremony pictures through this link.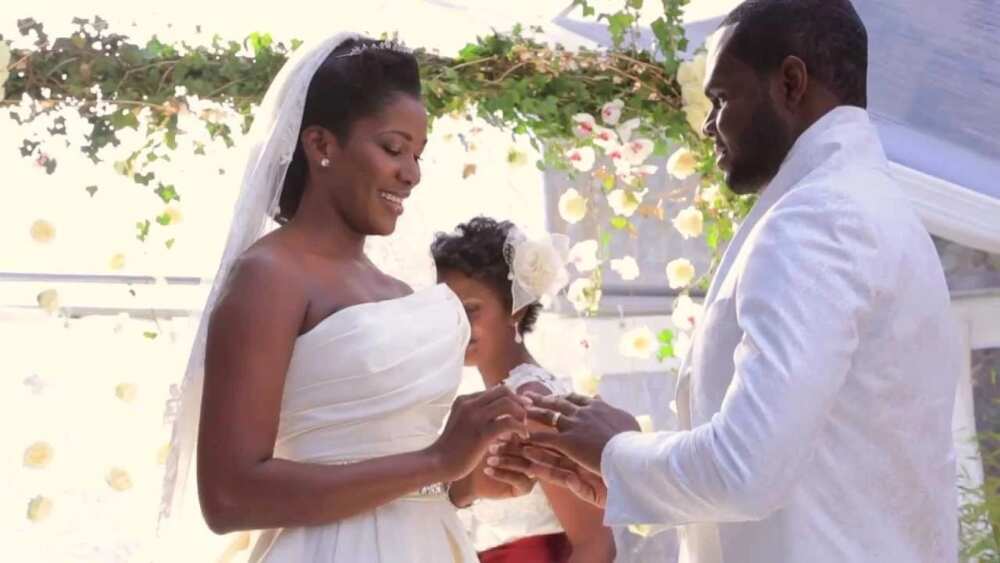 Stephanie Okereke's marriage
Linus and Stephanie are definitely relationship goals, and the Nigerian fans adore them. They always call each other "soulmates". Stephanie considers her husband to be her hero and says that he filled her heart with lots of joy and laughter. According to her, marriage is a beautiful experience, and she is so happy to share her way with someone that she loves. Shortly, they are both extremely satisfied in their marriage and glad that they found each other.
READ ALSO: Most beautiful girl in Nigeria Nollywood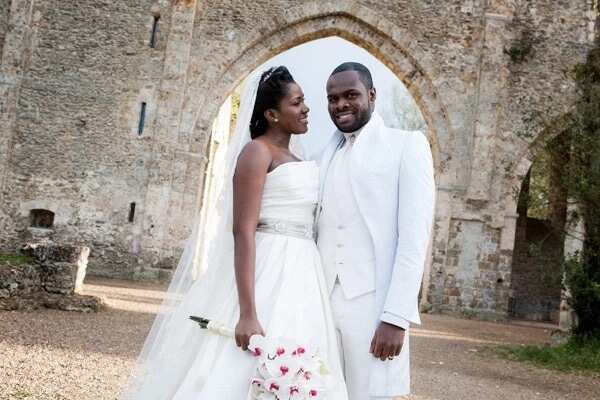 Stephanie Okereke's son
The couple is happy parents to a little boy, Maxwell Enosata Linus. Maxwell's birthday was on October 23rd, 2015. Stephanie Okereke gave birth in Nigeria, which surprised the media because a lot of celebrities prefer giving birth in the best hospitals in the United States.
Stephanie and Linus love their son more than anything. Stephanie also often shares photos of them together on social media and showing her beautiful boy to the world. She describes him as a little prince and their bundle of joy given to them by God. When asked why she decided to delay his birth and spend a few years of marriage without children, Stephanie said it was her and her husband's personal decision and it was good for them.
You can see more adorable Stephanie Okereke baby pictures right here.
READ ALSO: University of Calabar notable alumni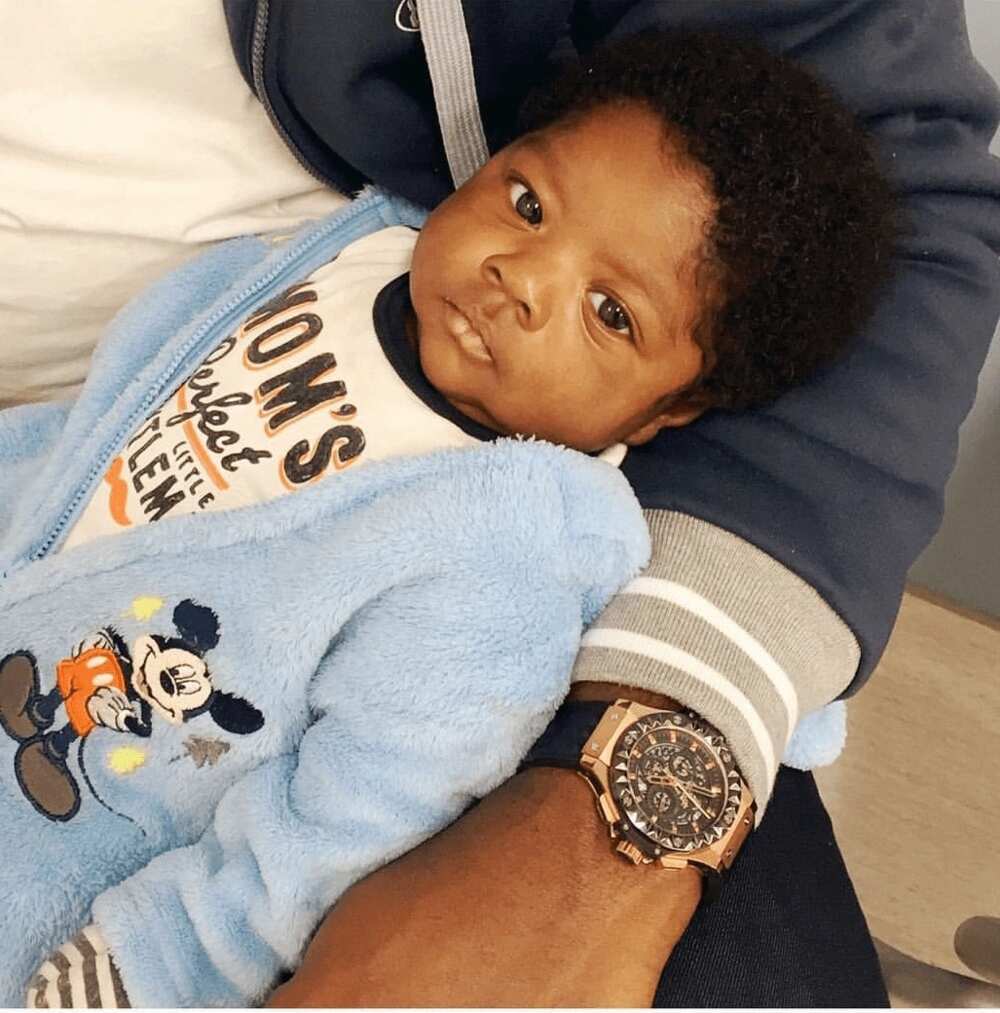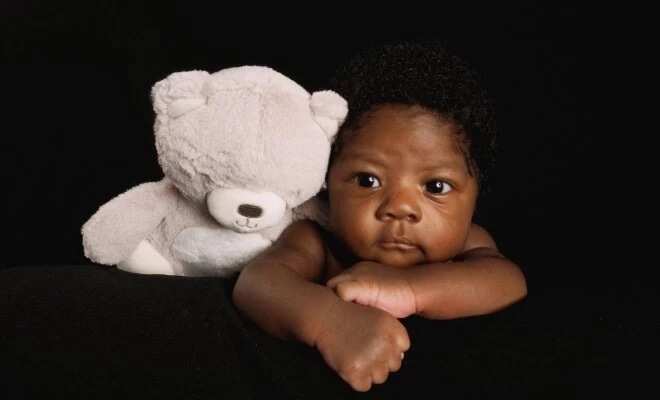 Stephanie Okereke is a happy wife and no less happy mother. You can safely say that she is accomplished in every sphere of life – both family and career.
READ ALSO: Is Tonto Dikeh married or not?