- Eze Igbo of Daura has congratulated Orji Kalu on his new chieftancy title
- He said Kalu's outstanding qualities are worthy of emulation
- Kalu was turbaned as the Dan Baiwan Hausa Emir of Daura, Alhaji Umar Farouk Umar
The Eze Igbo Daura, Igwe Ferdinand Osunkwo, has commended former governor of Abia state, Orji Kalu, who is the newly turbaned Dan Baiwan (Blessed Gift to Humanity) Hausa of Daura for his immense contributions to nation building.
According to Osunkwo, Kalu's outstanding qualities are worthy of emulation.
In the congratulatory letter addressed to Kalu, and made available to the News Agency of Nigeria (NAN) on Thursday, August 23, in Abuja, Osunkwo urged Nigerians to embrace peace and unity.
READ ALSO: Two Nigerians jailed in America for email scam
He said: "It is not incongruous to applaud the giant strides you have recorded in the governance of Abia as governor and your unrelenting efforts for the transformation of the political arena of our great nation through the APC's positive change mantra.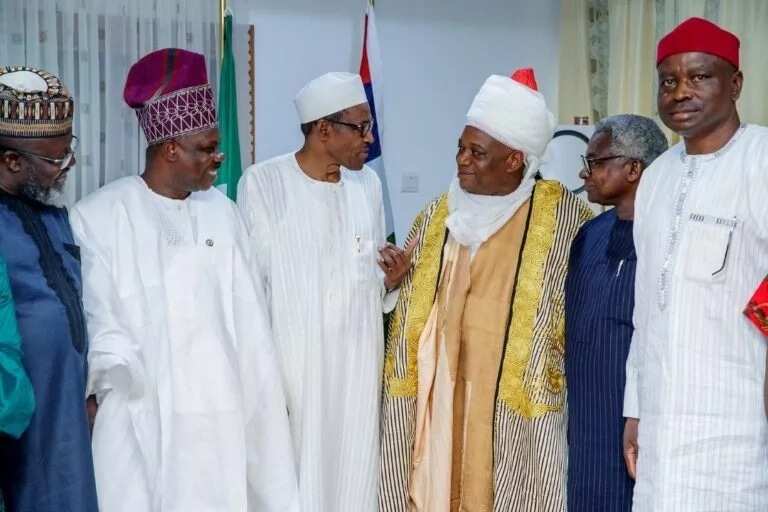 "Your enormous and laudable national interest developmental ideologies are always in the front pages of national and international newspapers as well as social media.
"It is a clear proof that you have taken national issues to a higher pedestal where even the opposition and detractors cannot refute.
"Your democratic positive and progressives leadership inveterate in nation building for united Nigeria have also added yet another exalted royal honour as the 'Dan Baiwan Hausa of Daura' (Blessed Gift to Humanity) conferred on you by HRH Alhaji Farouk Umar, Emir of Daura.
"I, Igwe Fredinand Osunkwo, Eze Igbo 11 Daura Emirate, the Eze cabinet members and the entire Igbo community in Katsina State, highly appreciate your venerated leadership acumen and we aspire to celebrate you in the nearest future as the President of our great indivisible country, Nigeria."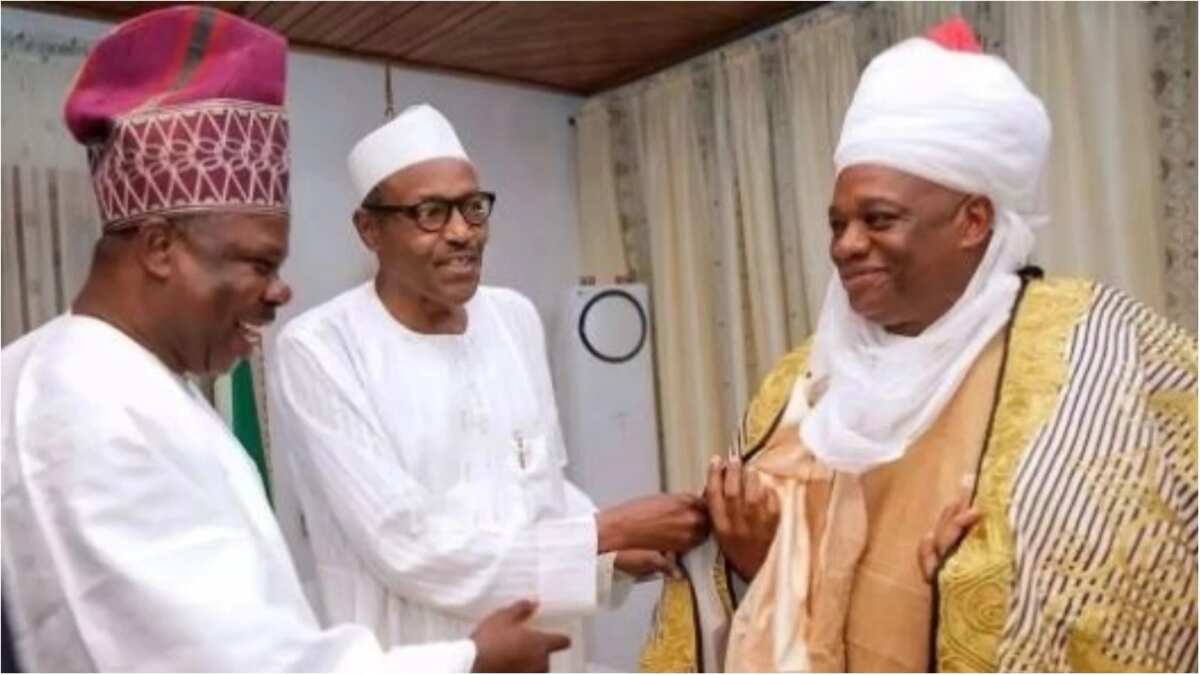 NAN recalls that the Daura Emirate in a letter dated August 9, conveyed the decision to honour the former governor.
Kalu in his acceptance letter dated August 16, said that the honour would encourage him to sustain his good works. The former governor stressed that the emir has demonstrated his passion and commitment to a united and indivisible Nigeria.
PAY ATTENTION: Read the news on Nigeria's #1 news app
He said: "I received with so much excitement, a letter of conferment of traditional title of Dan Baiwan Hausa on me by the Daura Emirate Council headed by Emir of Daura, Alhaji (Dr) Umar Farouk Umar. The honour is timely and encouraging.
"I am a detribalised Nigerian. This is a good compensation for continually spreading the message of peace and unity across the nation. We must continue to build friendship and relationships beyond our communities.
"I was born in Aba, I had my university education in Maiduguri, and Lagos is my business base. I have workers from different ethnic groups and religions. Nigerians should see themselves as one.
" I am appreciative of the recognition of my contributions to nation building and I pledge my continued loyalty to Daura Emirate Council, Katsina State and Nigeria at large."
Legit.ng earlier reported that the Emir of Daura, Alhaji Umar Faruq, conferred the traditional title of ''Danbaiwan-Hausa'' on the former governor of Abia, Orji Kalu, in recognition of his efforts toward the development of Abia and Nigeria at large.
Faruq stated this on Wednesday, August 22, in his palace in Daura, when he conferred the title on the former governor.
Buhari Reacts To APC Senators' Betrayal on Legit.ng TV
Source: Legit.ng