- A Nigerian student has been accused of stealing his father's severance pay
- The young man blamed his father's selfishness for the alleged act
- Ade Giwa, father to the student, has reported him to the police and media
Richard Giwa, a Diploma student studying at Moshood Abiola Polytechnic (MAPOLY) has been accused by father of stealing his money. According to the father, he had been given part payment of his severance pay by the company he earlier worked for. But Richard allegedly stole the payment made into his account and ran away.
The father whose name is Ade Giwa made this claim in a statement to the police to whom he reported the crime to. The money which was over N135,000 was reportedly transferred from the father's account to another account which belonged to the suspect.
In a chat with The Punch, Ade Giwa asserted that Richard made the transfer with his phone which was charging at the time. He equally emphasized on the fact that the 22-year-old son had perpetrated the act before and was more or less a criminal despite the seemingly innocent look.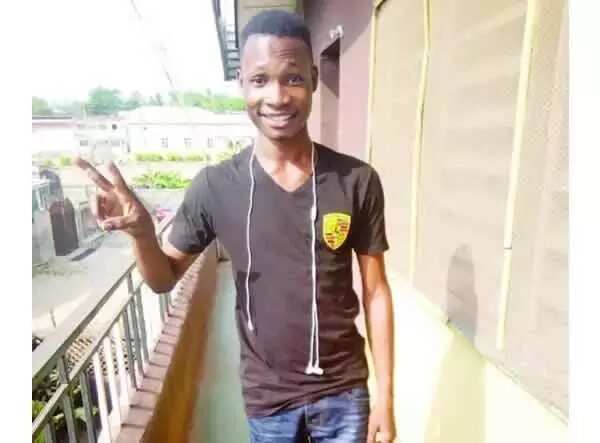 READ ALSO: Moshood Abiola Polytechnic's final year student dies while delivering twin babies
Elucidating on how he got the money, the 65-year-old Ade explained that the firm he had been working for was shut down in April 2017, and against all hope that he and other workers will be reinstated in the following months to come; he received a forceful retirement letter from his work place.
Following this, Ade's boss deposited N140, 000 into his account, which was to be a part of his severance pay. It was after that Richard allegedly stole part of the money and left the house. He revealed his extreme shock and disappointment at the action in this statement:
"I was shocked when I saw the balance in my account. So, I went to my bank and it was there that I was asked who Richard Giwa was and I said he is my son. My account statement was printed for me and I saw the transfer. I went to his mother's house in Amikanle, but I was told that he was nowhere to be found."
PAY ATTENTION: Get more Nigerian News on Legit.ng News App
Upon contacting Richard, he not only confirmed that he took a sum of N100, 000, he also validated the claim that he took the money while the phone of his father was charging.
However, the MAPOLY final year student made several revealing facts about the fact that his father was stingy and has not been seeing to his upkeep as well as his mother's. He went on to add that he had used the money to complete his final year project and also pay for other expenses he had accumulated at school.
According to Richard, his father who was not technologically literate entrusted his phone with him and he would go on to see several debit alerts popping on the phone. This was in spite of the fact that the man had claimed to not have a dime when Richard had asked him for money to complete his project and pay for school bills. This was what spurred him to take the action he took:
"Since I don't want to have an extra year, I transferred N100,000 to pay for my school project and other fees. If I actually want to take his money, I will transfer everything and he will not see me again."
PAY ATTENTION: Daily relationship gist and gossips available on Africa Love Aid
The young Nigerian was not pleased that his father had wanted to arrest his mother and detain her at Alagolo police division. The imprisonment would have been made possible had the police not insisted that a non-offender could not be dragged into a case which is currently under investigation at the said police station as confirmed by the Lagos state police public relations officer Chike Oti.
Meanwhile, Richard has not only warned his father to keep his mother out of the case, he has also promised to refund his father with the money upon getting a job after graduation.
Who should be held responsible for exam malpractice? Student, teacher or parents? | Legit.ng TV
Source: Legit.ng