- Nigerian couple broke their piggy bank only to find their money gone
- They took to Facebook to share the puzzling experience
- Several others have taken to sharing similar accounts in light of this incident
Since the month of January, Iheaka Michael and his wife had been saving up money for an important cause in a piggy bank. Recently, they broke the little chest with the hope that their nest egg would have yielded quite a lot.
Upon looking into the box though, they found nothing except for some trifle naira notes that did not amount to anything! What this meant was that their labour of saving for the rainy day had been wasted in a mysterious, uncanny way.
Of course, their discovery made them really surprised but more than that, it aroused their suspicion. The Nigerian couple could not understand how money had disappeared from the piggy bank without it being broken into.
READ ALSO: Nigerian lady saves N105,000 in a piggy bank in two months
To get a grasp of the situation, they took to Rant HQ, a Facebook group that encouraged people to voice out any such issue on the border of their minds, in order to share their experience. Michael narrated how they had decided to unlock their piggy bank or what in the Lagos parlance is called "kolo" which they had been saving up in since January. Upon opening it, all they could find were a few #20 and #100 notes.
Michael who recently got wedded to his wife Angie made sure to emphasize that she in particular had been consistent in adding to the bank. Before breaking it up, they checked it properly to see if it had not been messed with but despite that, they still found that it had been robbed of their money.
PAY ATTENTION: Latest News on Nigeria's #1 News App
As to who robbed them, a close relative of theirs pointed out that the carpenters who constructed these piggy banks have been known to con people out of their money with it. How they do it and why is not known, but what is known is whenever money is saved within the diabolical chests, the money disappears from within and reappears in the possession of those perpetrating the act.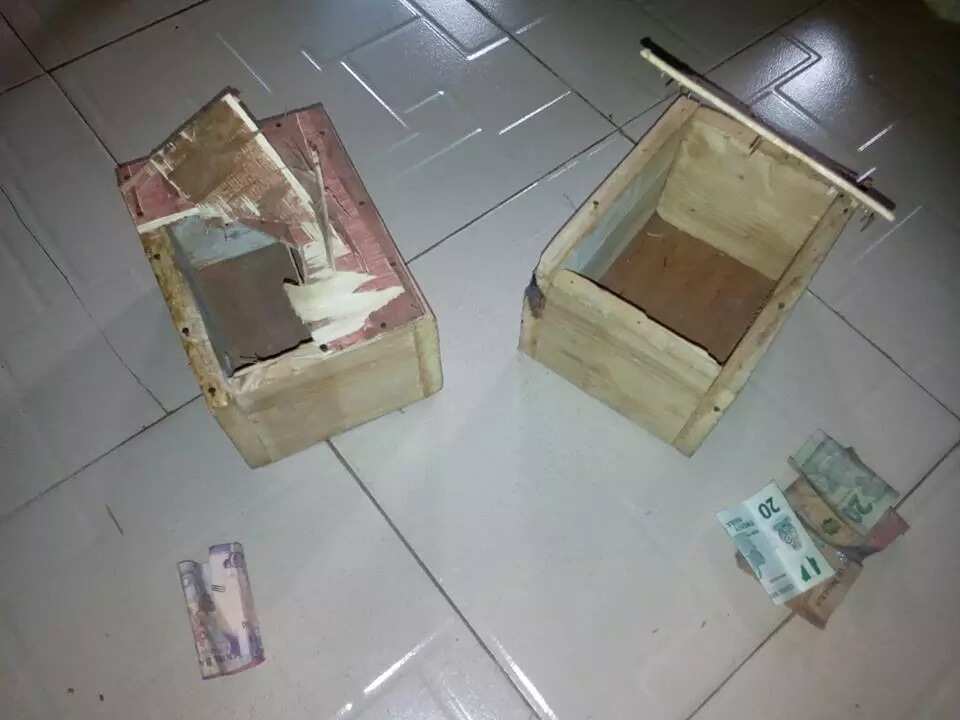 The post shared on the group has elicited some remarkable responses from people. A particular person on social media reacted to the account by sharing a similar experience.
According to the individual, she had bought a piggy bank alongside her mom, and for six months, they were both saving #500 everyday into their individual banks. Upon opening it after six months, the lady and her mother were only able to get #25,000 and #15, 000 respectively from the boxes.
PAY ATTENTION: Daily relationship gist and gossips on Africa Love Aid
Other people have advised the couple not to purchase the traditional wooden boxes for saving again, rather they should seek after modern types and certified sellers if they are ever to venture into this method of saving again.
In all, the question still remains, is it really possible for people to go diabolical with these piggy banks that have been in existence since time immemorial?
Top 3 Money-Saving Tricks: Spend Less On Family Holidays | Legit.ng TV