The birth of a child is always a miracle! The miracle that many fans of Queen Nwokoye had been waiting for is finally here! Talented and famous Nollywood actress Queen Nwokoye welcomes daughter! How many children does she have with her husband Oluchi Uzoma? Keep reading to find out more details about the happy mother.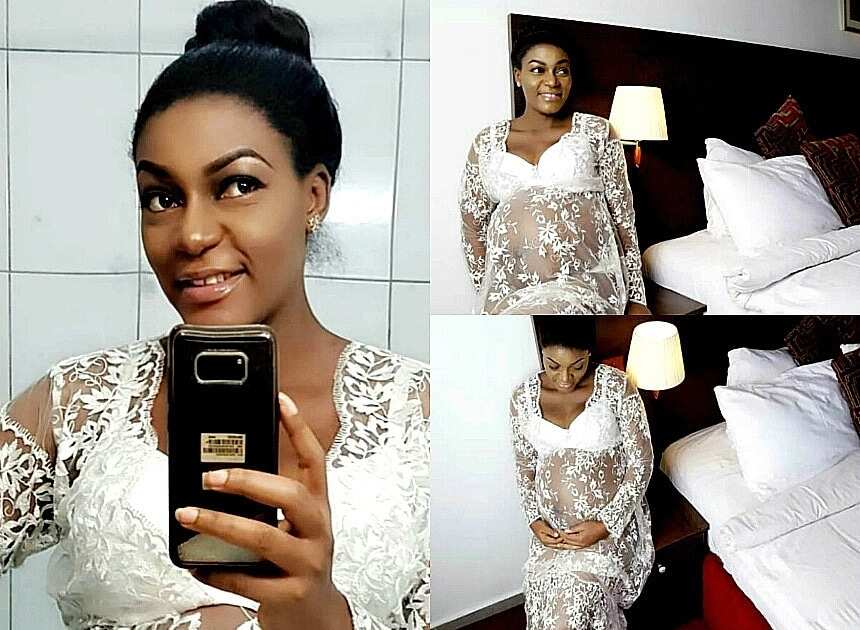 Pregnancy is a wonderful period! You listen to every new movement in you, to every new feeling. Every day you look in the mirror, and you realize that the miracle is just around the corner, that your most important meeting will soon take place. You have not seen him/her yet, but you already know how he/she will be, you know what kind of music he/she likes, what smells. You know whether the kid will be calm or from the first minutes declare that he/she is now the most important person in your life. All this can be said about many women, and it does not matter whether they are famous or not.
Queen Nwokoye's third pregnancy
The news about the pregnancy of the beloved actress pleased many Nigerians. The Nigerian actress is best known for her appearances in Nollywood movies. A fantastic woman who doesn`t miss any opportunity to make her presence known to all through her acting skills and talents is very secretive in private life. Almost nobody knew about the actress's pregnancy until she shared her photos on her Instagram page.
The news that the famous Nollywood star Queen Nwokoye welcomed her first daughter and third child with her husband Oluchi Uzoma goes viral very quickly.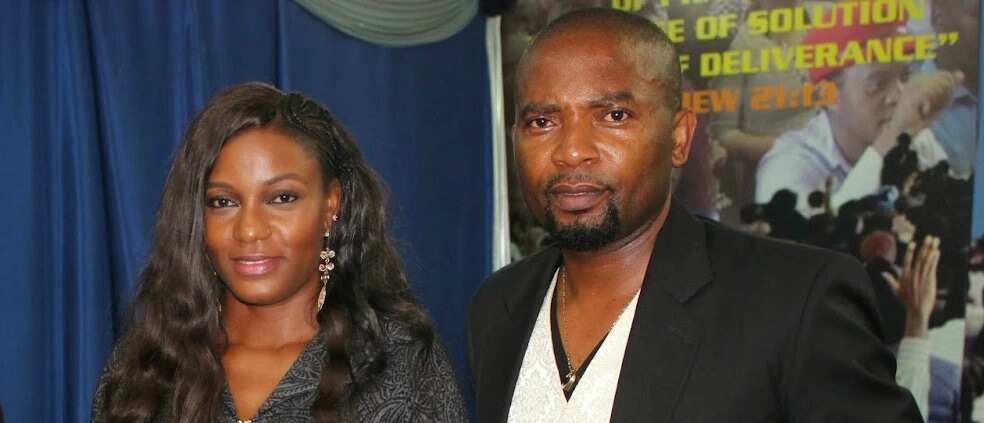 READ ALSO: Linda Ikeji pregnancy details
Queen Nwokoye and her husband Oluchi Uzoma - happy parents of three
The couple got married in 2011 and before the little daughter was born, they were already parents to beautiful twin sons.
The news about the birth of Queen and Oluchi baby girl was announced not by the actress or her husband. The couple`s friend, actress Oma Nnadi who also just had a baby girl, was the first to break the good news on her Instagram page:
"My friend I am super happy.. i.cannot keep calmoooo. Thank you lord. .welcome to the world my Besties daughter @queennwokoye and hubby Oliiii. Enough to thank God for this year oooo."
READ ALSO: Queen Nwokoye's Interview
Let's hope that soon the couple will please us with another kid in their already large family. If only Queen Nwokoye next time did not hide her interesting condition for so long.
Legit.ng wants to congratulate Queen and her husband with great happiness - with a little angel, a newborn daughter!
READ ALSO: Queen Nwokoye biography
Source: Legit.ng