- On Sunday, July 27, Mrs Odoh Helen, a resident of Nnewi in Anambra state, gave birth to a set of quintuplets (4 boys and a girl)
- Mrs Odoh had been told before then, after a scan, that she was expecting triplets
- On the day of delivery, the 29-year old fashion designer was stunned to know that she was having five babies at once
On Sunday, July 27, was like every other weekend in Nigeria, but it was a different story for Mrs Odoh Helen, a resident of Nnewi in Anambra state, who gave birth to a set of quintuplets (4 boys and a girl).
Mrs Odoh, 29, a fashion designer, gave birth to the kids at God's Mercy Maternity Hospital in the commercial city of Nnewi, weeks after she was told she was expecting triplets, after undergoing scan.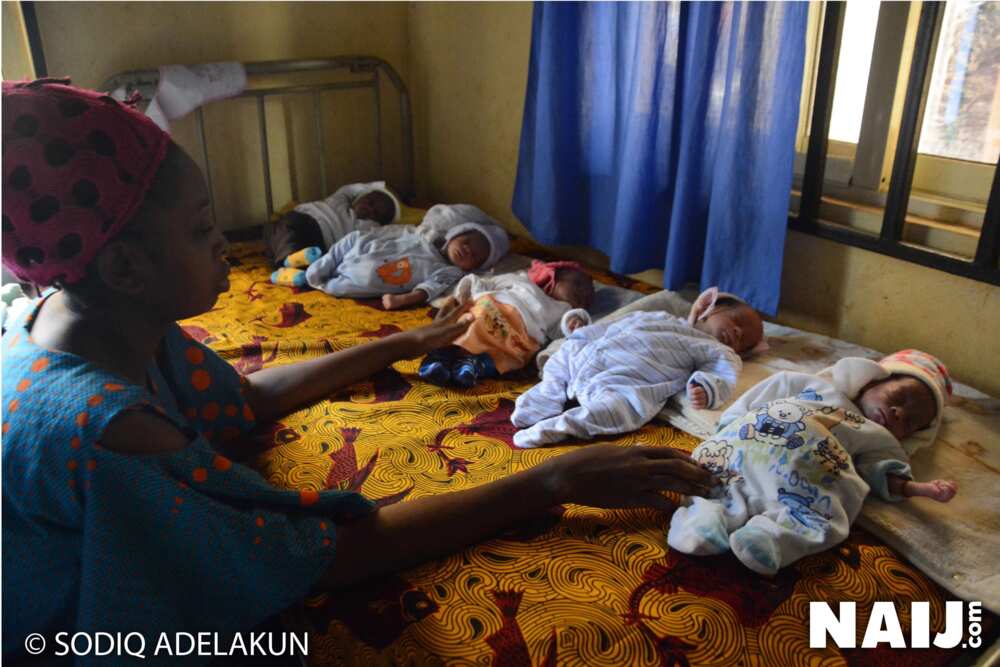 READ ALSO: Lady narrates how man abandoned his family in US to marry a new wife in Nigeria
Her immediate concern is how to settle her hospital bills and cater for her new born babies, whose arrival now makes her a mother of 9 (she had 4 kids before now).
The total bill for the cost of Mrs Odoh's delivery is N310,000 as she gave birth through a cesarean operation.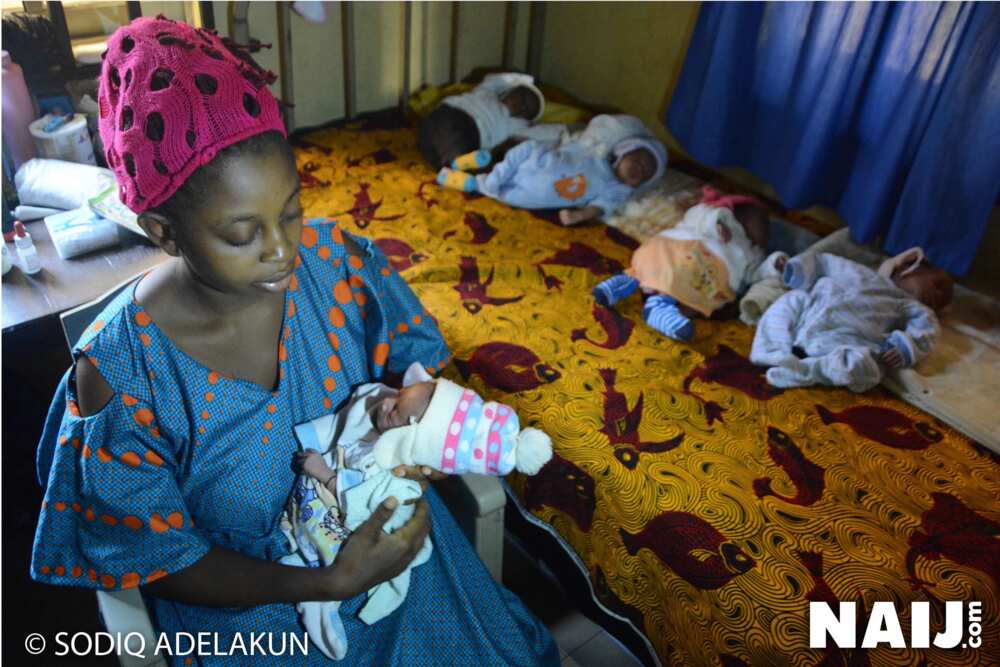 "I used the operation for the delivery, it's not normal delivery. As you can see, I am fine, they have given us the bill, but we have not paid, we don't have money to pay for the bill," she lamented.
"For a start, I have had a first issue – female, second one is a female, third one female, then the third one is a triplet, but after a year and three months, I lost two.
"Last month 27th of July, I gave birth to five kids – 4 boys and a girl, but before then, the midwife asked me that I should go for a scan, that she is suspecting twins, so I went for a scan, the scan said that it is twins.
"After some months, she suspected that it is not twins, that it was more than two there, so she sent me for another scan, I went to a scan again, and the result was that it was triplets. So, we all focused that it was three, until the day of my delivery, it happens that it was five," a teary Mrs Odoh told Legit.ng while tending to her kids.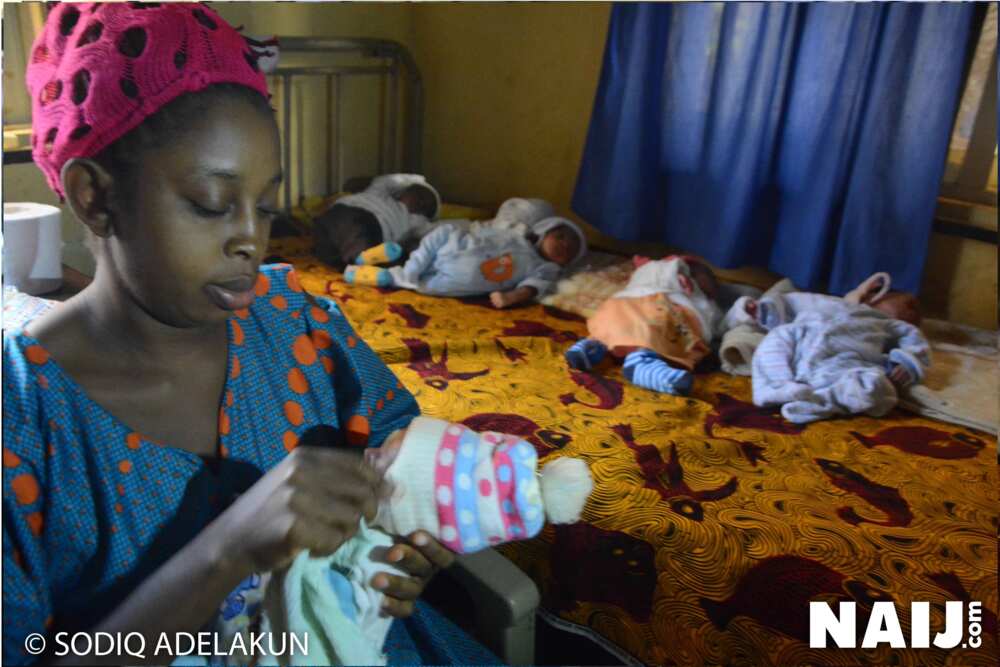 According to her, on hearing she had five kids, her husband, a tricycle (keke) commercial rider, almost fainted.
Her words: "He was crying. When he came there, he felt like fainting and he wanted to run away, but a friend of his shared his thoughts with him and he decided to stay, because it is a blessing, it is just that it is not his intention to run, it's just because of money….how to feed and cater for all of us. If you check now, it is nine children and what he is doing, there is not much income to cater for all of us."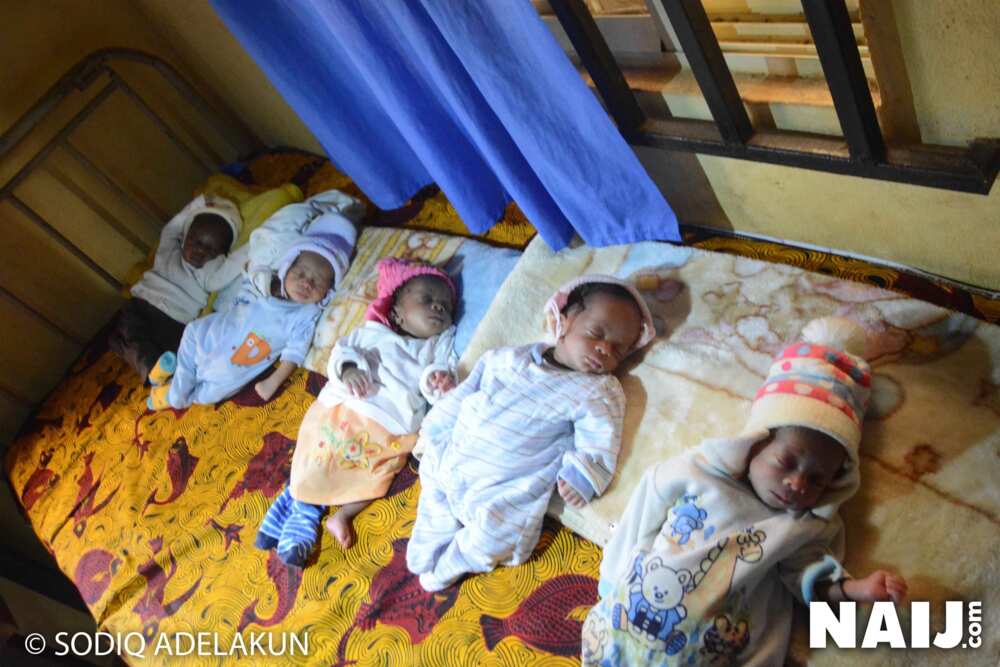 Asked if she is afraid of what the future holds for herself and her family, due to their large family depending on a low income, Mrs Odoh sounded confident, saying, "I shouldn't be afraid," as she picks up one of the babies on the bed crying, adding, "because I believe in God and I believe in destiny. That is why I am not afraid."
She added: "I only believe that God that gave me these children, will bring what they will eat, because the financial background in my family is very poor. My husband is a keke driver, I don't know how he can cater for all of us."
She however pleaded with the government and Nigerians to help her and her family, stressing that her husband's job is not enough to take care of their needs.
"I am pleading for the government to please help us. If they do not help us, we don't know where to start. Is it the milk, are they going to feed with the breast? How will I cope with the breast? When they grow, the school fees, feeding, and the other children, even food, house rent, because we are a tenant.
"Anybody who has feelings for what I am passing through now, anyhow you can help, anyhow, even if it is milk, school fees, food, for me or the other children, anyhow or anything you can help us, please we need your help," she says in an emotional laden voice.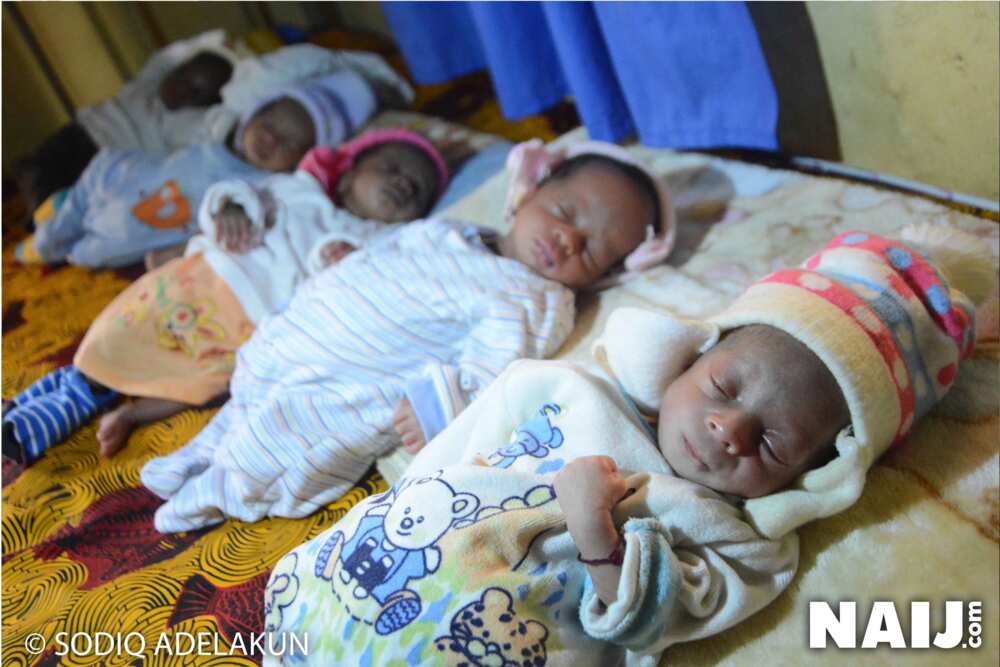 In a society where some women are still looking for the fruit of the womb after years of marriage, Mrs Odoh advises them to have faith and be prayerful.
Her words: "My message to them is number 1: Be patient and have faith in God, because with God, everything is possible. Because some people came to ask me if I did any planning to have more than one child, but I didn't even take paracetamol.
"So, through this, you should have faith that God in heaven can turn the impossible to be possible. Jut believe in him and pray with faith. Surely, one day, you will have your own children."
PAY ATTENTION: Read the news on Nigeria's #1 new app
Legit.ng encourages Nigerians from all walks of life to assist Mrs Odoh financially in whatever way they can.
You can forward your token to her using this account details: Mrs. Odoh Helen Union Bank 0048081828 and you can reach her through her direct phone number 07033029611.
Nigeria News Today: Woman Delivers Quintuplets in Anambra, Asks Nigerians for Help | Legit.ng TV