A dying dad was determined to accompany his daughter down the aisle on her wedding day and not even cancer or the fact that he was too weak to walk could stop him.
Charlotte Villarin had a dream wedding - 15 bridesmaids, a beautiful dress and a lovely ceremony. All she needed to make her big day an event she would never forget was her dad at her side as she walked towards her future husband.
Sadly, Charlotte's father was dying and very weak on the day of her wedding, but it didn't stop him from being there for her.
Charlotte's father lay on a stretcher and was wheeled as he held his daughter's hand on what must have been a bittersweet day for her.
READ ALSO: Yinka Ayefele reacts to demolition of his house by Oyo government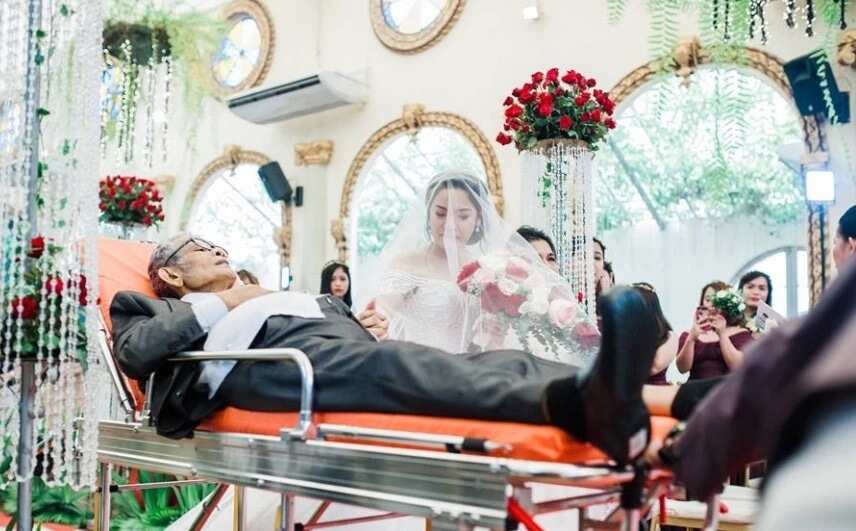 The groom, Maku, was tearful as he saw his bride and her father and it was an emotional moment for everyone in the church.
Charlotte shared her story on social media, telling about the horrible time her family had as her dad was in and out of hospital.
About the wedding, she wrote: "This is not your ordinary wedding, not a fairytale and not as happy as it should be. Thank you to all my family and friends who showed love not just to me and to Maku yesterday, but most especially to my PAPU. You made his dream come true."
Charlotte's father passed away four days after her wedding but she will always have the beautiful memory of the day he accompanied her down the aisle.
READ ALSO: Slapping my dad is the craziest thing I've ever done - Femi Adebayo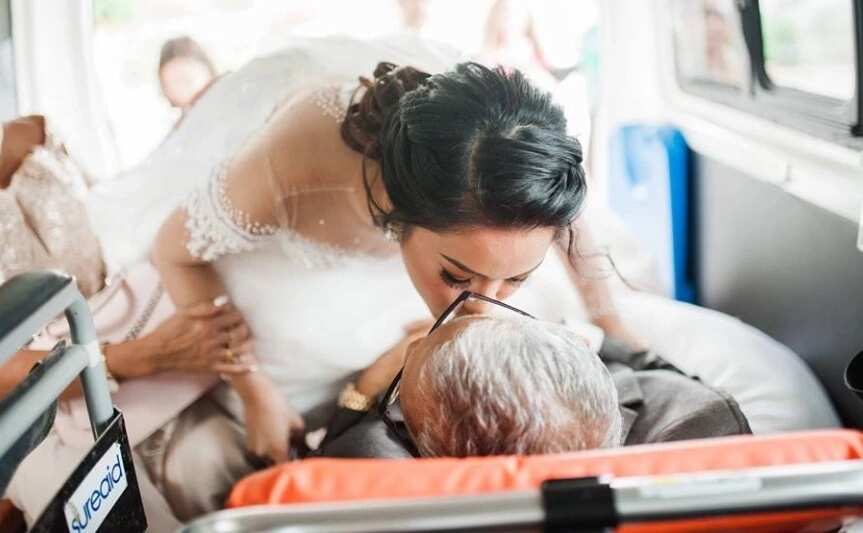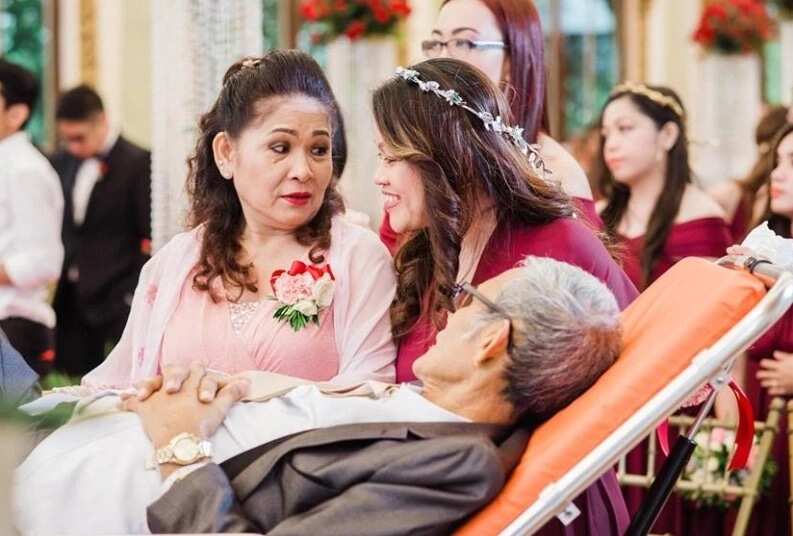 May his soul reset in peace.
PAY ATTENTION: Read best news on Nigeria's #1 news app
Top-4 Nigerian Celebrities and Politician Weddings on Legit.ng TV
Source: Legit.ng