- A Nigerian man was killed by his girlfriend's former partner
- The incident happened in the USA where the victims involved are based
- Suspect who is a father of two is presently in police custody
Taofeek Oluwanishola Anifata, a Nigerian man living in the USA, was allegedly killed by his girlfriend's ex in a brutal way. As it appeared, the young man was stabbed to death by the suspect.
The tragic incident which took place in Fort Bend County, Katy in the state of Texas was reportedly occasioned by a fellow Nigerian Godson Akran. Godson who had broken up with his ex-girlfriend for a space of two years got into a nasty fight with her. Their ugly disagreement extended to Taofeek, the new boyfriend, and ended in his death on Thursday, August 16.
Even worse, the victim was killed right in front of the suspect's two children age 4 and 12, and the 2-year-old kid the girlfriend had for the victim.
READ ALSO: Nigerian man allegedly stabbed to death by his girlfriend at a nightclub (photos)
As gathered by Legit.ng, the 38-year-old Akran had earlier been reported by his former girlfriend when he came to her house located in the 3700 block of Daintree Park Court, off Tamarron Parkway to start a fight. Upon leaving her house after the argument, she called 911.
This did not deter the suspect from returning again and picking up a fresh quarrel with Taofeek who was in his girlfriend's house at the moment. After they dragged it out for a while, Akran took to the knife and used it on the new boyfriend in the presence of their collectively owned children.
PAY ATTENTION: More Nigerian News on Legit.ng News App
Upon sighting the consequence of his fitful anger, the former Nigerian boyfriend took to his heels and fled the environment with an unknown person in a silver person. The police, however, were able to catch up with him on FM 1463 and they detained him.
The deceased Taofeek has not gone unremembered as friends and family members have taken to social media to pay tributes to him. Adebimpe, his sister in a touching post mourned his death but also lauded the memory of the person she loved to call small daddy.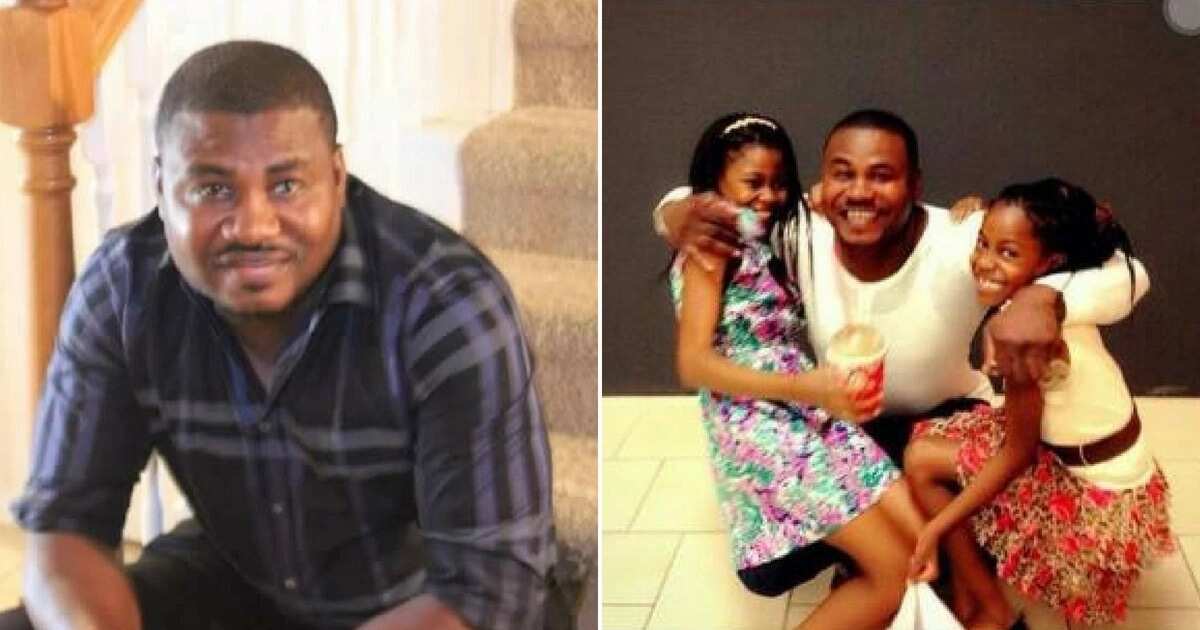 See her post below:
"God our Father,
Your power brings us to birth,
Your providence guides our lives,
and by Your command we return to dust.
Lord, those who die still live in Your presence,
their lives change but do not end.
I pray in hope for my brother,
In company with Christ,
Who died and now lives,
may he rejoice in Your kingdom,
where all our tears are wiped away.
Unite us together again in one family,
to sing Your praise forever and ever. TAOFEEK OLUWANISHOLA ANIFATA R.I.P"
PAY ATTENTION: Get daily relationship gist and gossips on Africa Love Aid
Other people who knew him both physically and otherwise shared in the loss and tragedy by responding to her post.
A particular person identified as Mary David on Facebook praised the memory of the dead with a Yoruba panegyric that spoke of his root. It is evident that the deceased will be missed by the people he left behind in no small measure.
Street GIST: Biggest Cause of Misundestending in Relationship | Legit.ng TV
Source: Legit.ng