Here we have another great example of a tasty dish for any occasion. We prepared some recipes to show you how to make a fish pie with pastry. Read on to see the cooking method and surprise your family and friends.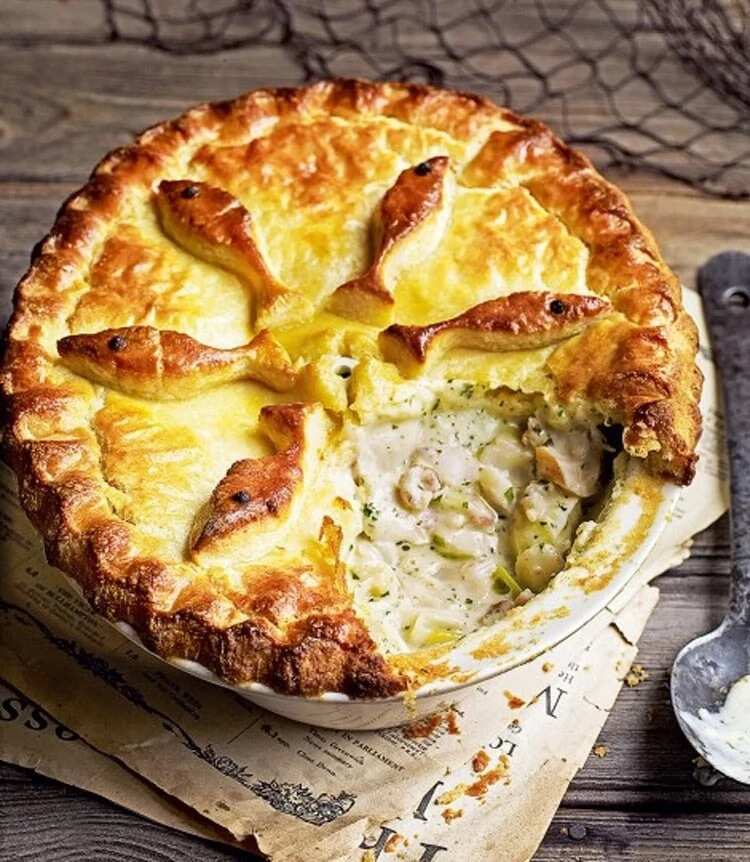 How to make a fish pie with pastry
Here we have for you two recipes, so try them and enjoy tasty fish pie with pastry. The first recipe is a no-fuss method to prepare tasty fish pie. You can also infuse milk to add some flavor.
Ingredients:
Two cups of milk
Three stalks of parsley
One bay leaf
Ten black peppercorns
One onion (sliced)
50 g - butter
Three tbsp of flour
600 g - fish fillets, cuted in 2.5cm pieces
One lemon
Two tbsp of parsley
300 g - puff pastry
One egg
One lemon, for squeezing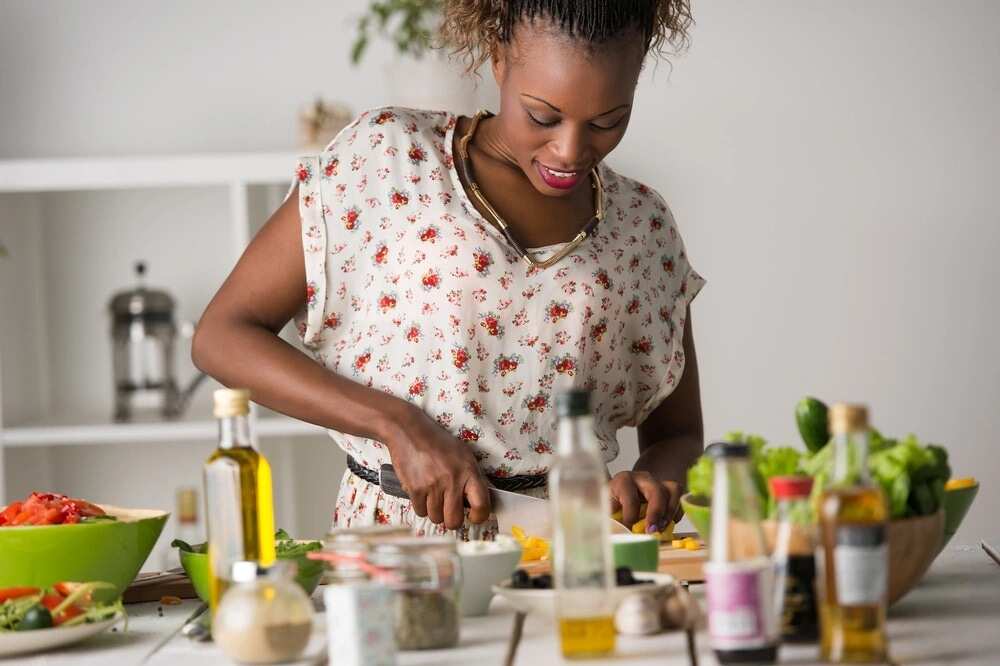 READ ALSO: Best Okro soup recipe
Cooking method:
Preheat the oven to temperature of 200C and lightly butter pie dish. Pour milk into a saucepan and add bay leaf, parsley stalks, onion, and peppercorns. Let it warm up slowly under low heat, it should reach simmering point. After this point remove it from the heat, and let it infuse for 5 minutes, after that you can strain it into a jug.
Take a saucepan and add melted butter. Add the flour, and stir it well with the melted butter. Place it in the oven and cook until it becomes lightly golden. Stir the fish gently, add lemon, parsley, season with black pepper and salt, the turn it all into the pie dish.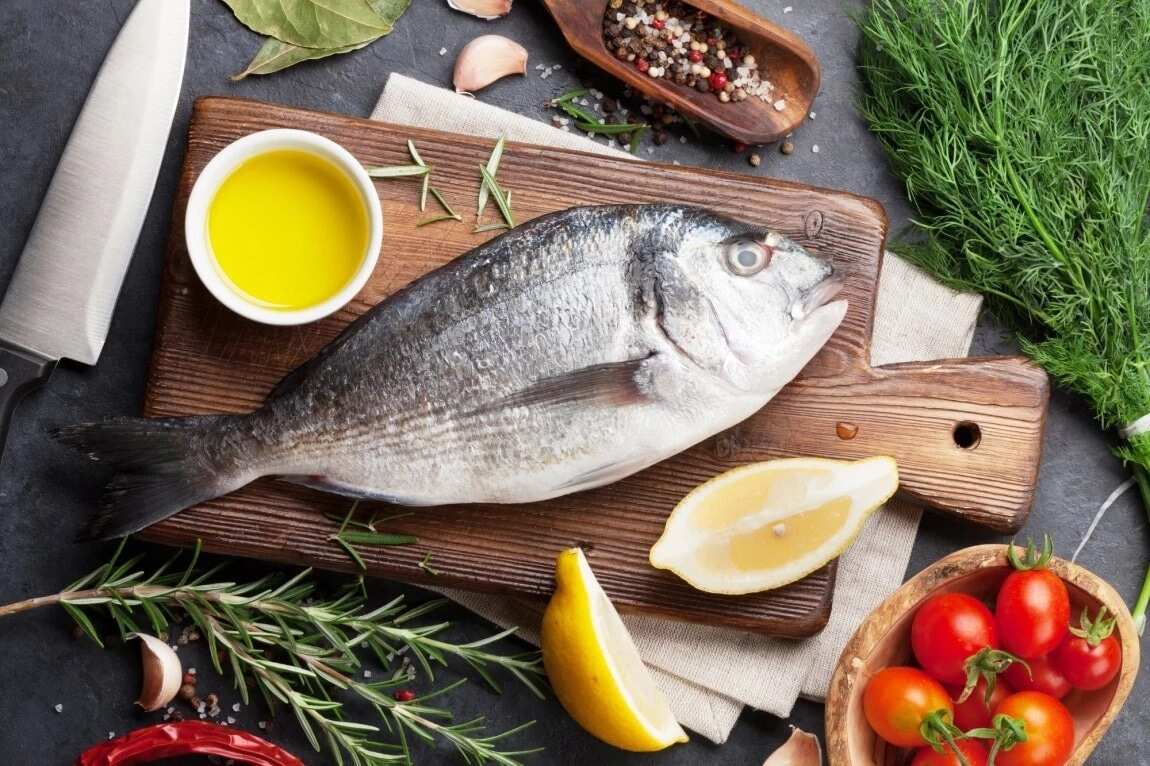 And now it is time to move to the lightly-floured cooking bench. You should roll out pastry with the thickness of 5 mm, it should be big enough to cover the top of the pie dish (actually it should be a little bigger). Brush it all with egg wash.
It is time to place pastry lid on top of the pie dish, and press the edges. With the help of sharp knife "knock" the pastry, make 2-3 slits on the top, it will help the steam escape, brush it again with egg wash.
With the help of an egg cup, you can easily prevent the pastry top from sitting directly on the fish. Just place an upturned ovenproof egg cup in the center of the dish.
Bake it until the pastry is brown (25-30 minutes), and serve with drinks. You can also add herbs and vegetables (corn and peas, celery, spinach).
How to make a fish pie with puff pastry
This is kind of unusual recipe for a fish pie with pastry, the features of this dish are the mix of hot-smoked haddock and salmon in combination with a golden, crisp, flaky layer of puff pastry. The dish is a great idea for some special occasion.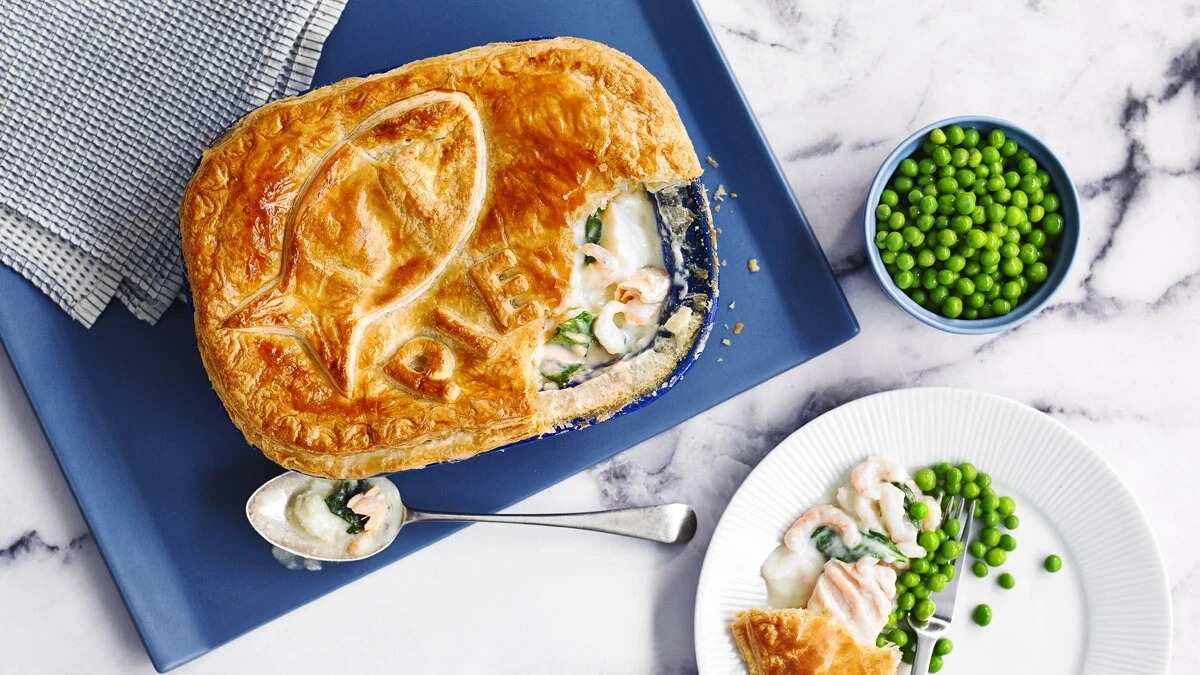 READ ALSO: How to make chicken pot pie pastry and filling!
Ingredients:
500 g of puff pastry
300 g - Hot-smoked salmon
200 g - Tiger prawns
200 g - Baby spinach leaves
400 g - Haddock fillet
400 ml - Whole milk
One bay leaf
100 ml of double cream
1/2 of nutmeg (grated)
1/2 onion of (sliced)
Six black peppercorns
30 g - butter
30 g - plain flour
One egg
Salt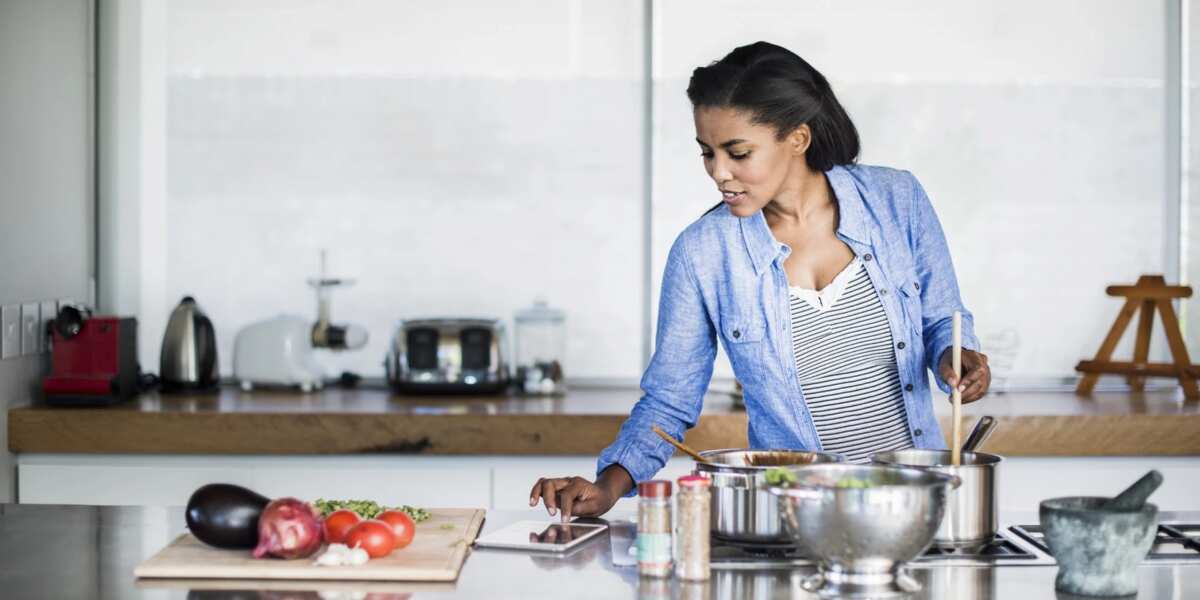 READ ALSO: Hausa foods and how to prepare them
The method of preparation:
We start with the preparation of the puff pastry, if you have it in a fridge, take it out and allow to reach room temperature. Pour milk into a large pan, add bay leaf, sliced onion, peppercorns, and salt. Bring all this mixture to a simmer on medium heat.
Place the haddock and prawns in the milk. After 5 minutes turn off the heat and remove the prawns with haddock and set aside. Let the milk infuse and cool for 10 minutes. The next step is to strain it through a sieve.
Take a separate pan and stew the spinach leaves for 1-2 minutes on medium heat. The next step is to preheat the oven, the temperature should be 200°C.
Melt butter on a pan, when it starts to boil, add plain flour and mix it to create a roux. Continue to stir it and add the infused milk, stir until you get a rich white sauce.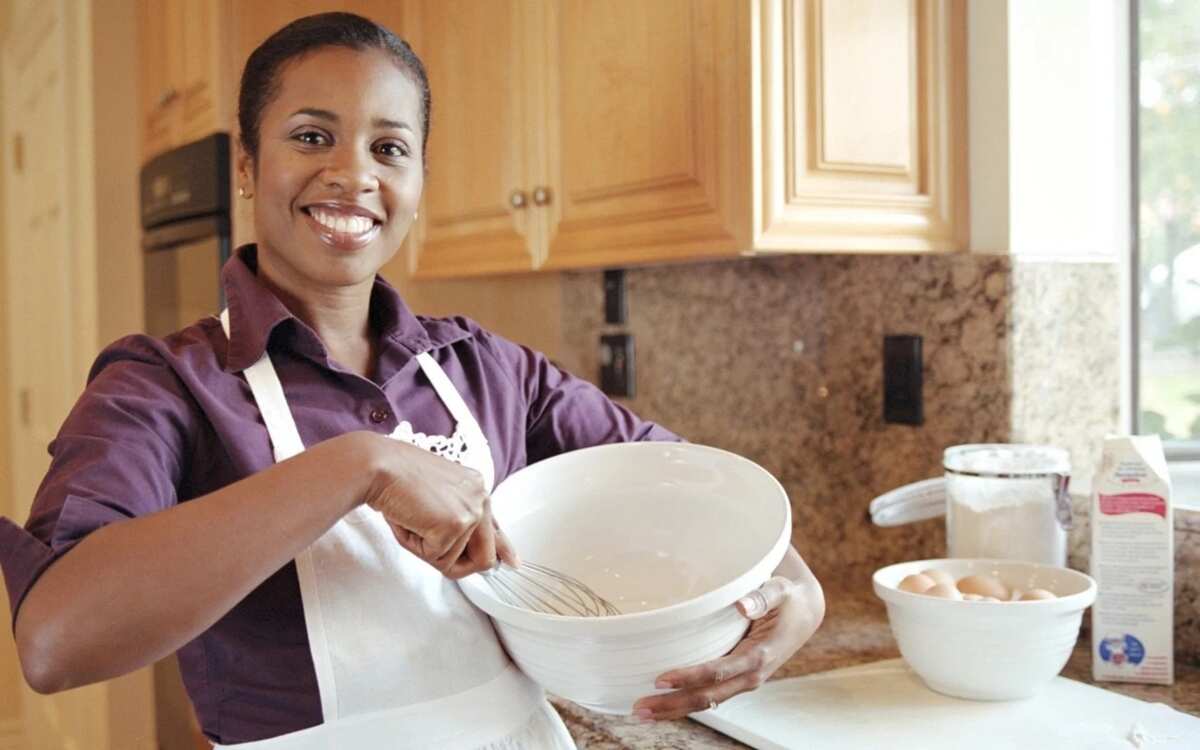 Remove the sauce from the heat and add hot-smoked salmon, haddock, wilted spinach and prawns. Continue to stirring and add fresh nutmeg. Take a shallow pie dish and pour the whole mixture, make sure that the spinach and fish are evenly distributed.
The next step is already familiar to us, roll out the puff pastry on a floured surface, don't forget to flour it before rolling. Again, the piece of puff pastry should be large enough to cover the pie. Lay over the lid and cut out the decoration (for example a fish shape) to make your dish even more amazing.
After that brush the pastry lid with the glaze of beaten egg bake in the oven. The time of baking is around 30-35 minutes. The pastry rise and become golden on top.
The process is not so difficult, so you should definitely try it. There is a big space for experiments with ingredients and different types of fish. The taste of the dish is amazing, and it has all the chances to becoming a favorite dish of your family. Bon appetit!
READ ALSO: How to make apple pie step by step
Source: Legit.ng