Many of us remember the world's smallest man from Nepal whose height was less than 55 centimeters, but not many of us know who is the shortest man in Nigeria. Our country also has its own inner records even though many of them haven't been added to the Guinness Book of World Records.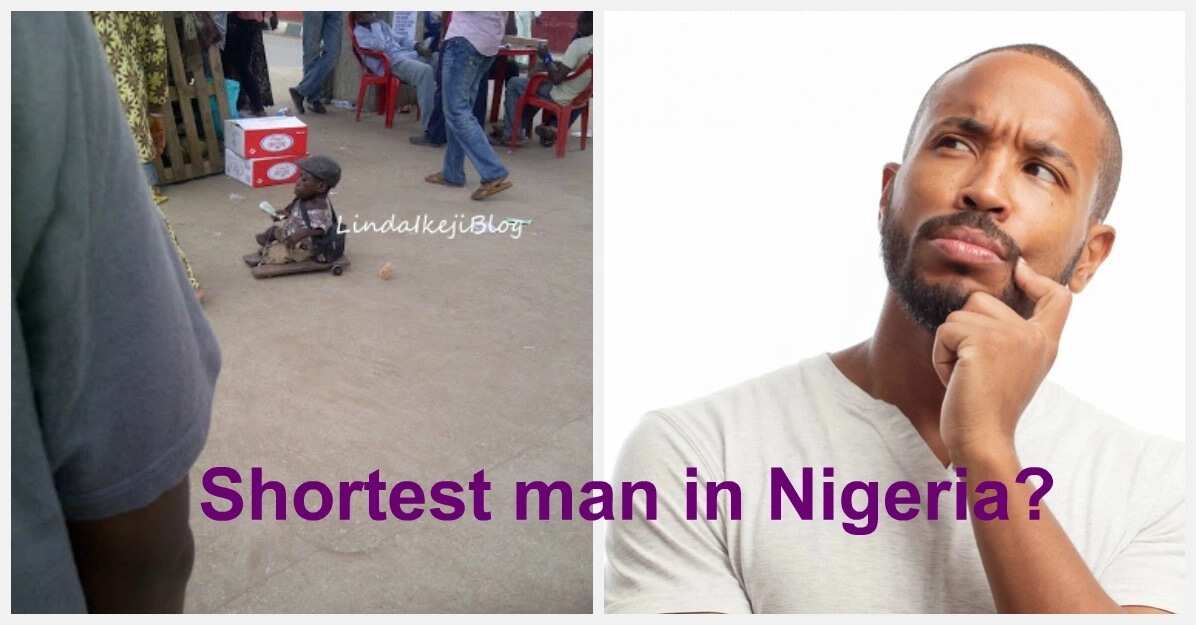 Who is the shortest man - World records
Our planet has seen several smallest men. Some of them are alive, and others are already a memory.
For example, the shortest man, who was officially recognized by the Guinness Book of World Records, died 3 years ago. His name was Chandra Bahadur Dangi, and he originated from Nepal, with height under 55 centimeters at the age of over 70 years old, this was really a fantastic achievement.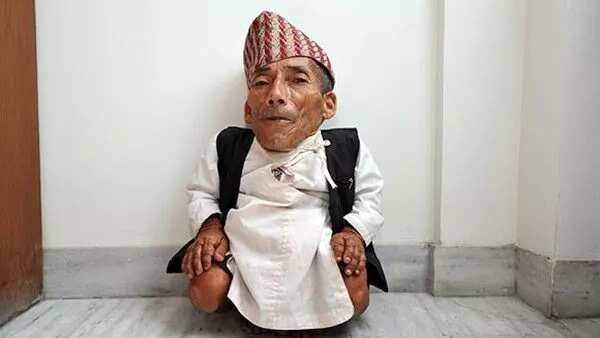 Chandra wasn't the only person who set a record of being the shortest man on the planet. Others were Junrey Balawing (the Philippines, height under 60 centimeters), Khagendra Thapa Magar (Nepal, height under 67 centimeters), Edward Nino Hernandez (Colombia, height approximately 70 centimeters), to name a few.
READ ALSO: Tallest man in Nigeria?
Does modern Nigeria have its own shortest man who is extra small compared to ordinary citizens or not?
Name of the shortest man in Nigeria
While the Guinness Book representatives haven't recorded any Nigerian man as the shortest man in Nigeria and the world, we have seen the photos of a short person who is a student of ABSU.
Nigeria started to talk about its smallest man after governor's secretary (from Abia State) had posted some images of Chinedu Mitchel. The photos you will find below were shared by Enyinnaya Appolos who works for the government.
READ ALSO: 10 oldest men in the Bible
People who saw the photographs on Appolos' Facebook account believed that Chinedu was the shortest man in the country. He is short indeed, and he seems to be the shortest man in Nigeria, or at least in Abia State where he studies.
From the Facebook post, we have learned that Chinedu is studying Mass Communications at ABSU (Abia State University). Besides, he hosts a radio show for ABSU campus radio, and this occupation has made him famous after the press secretary Enyinnaya Appolos was asked to be a guest at the student's show and posted the news about this upcoming event on his social media account.
We don't know too many facts about the person who is believed to be one of the shortest men in Nigeria. He seems to have Igbo family roots and he is from Imo State (we've heard he came from Ngo Okpala).
It is amazing that 0short stature does not affect the student's career and desires. Hosting programs on the radio is a wonderful step towards personal and professional development. Being a focused and interesting person, you can always reach heights in mass communications, so we are sure that Chinedu will have an exciting life after graduation.
READ ALSO: Smallest country in Africa by population
Other smallest people in Nigeria
It seems that Chinedu is not the only shortest person who lives in our country. We have seen photos of other small people who represent other states, besides Imo and Abia territories. What are their names?
Firstly, we have to mention two popular men who are small and famous. We are sure you have guessed their names already. They are Pawpaw and Aki. Nollywood fans love these incredible actors.
Aki's full name is Chinedu Ikedieze. Pawpaw's name is Osita Iheme. Both actors have become extremely famous after being featured in the 'Aki na Ukwa' movie.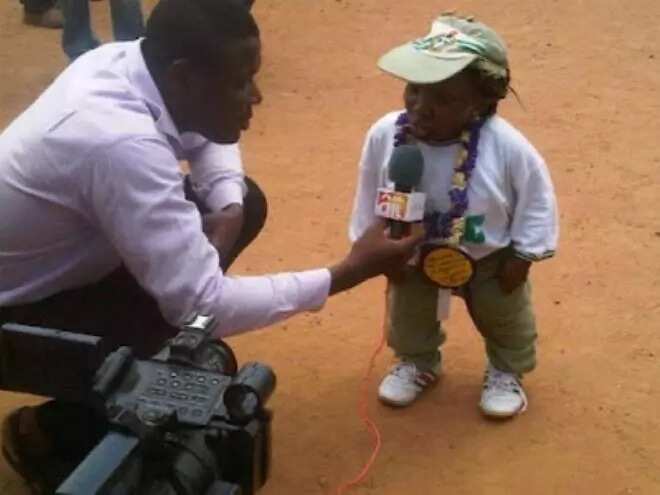 Secondly, there is one small woman whose name is Evely Ochepe who is one of the smallest persons in Nigeria. She comes from Abuja and she graduated 6 years ago.
Thirdly, the Internet has heard of a Nigerian beggar whose name is unknown. He can be met in Lagos, asking for money to live and survive. The photo firstly appeared Linda Ikeji blog.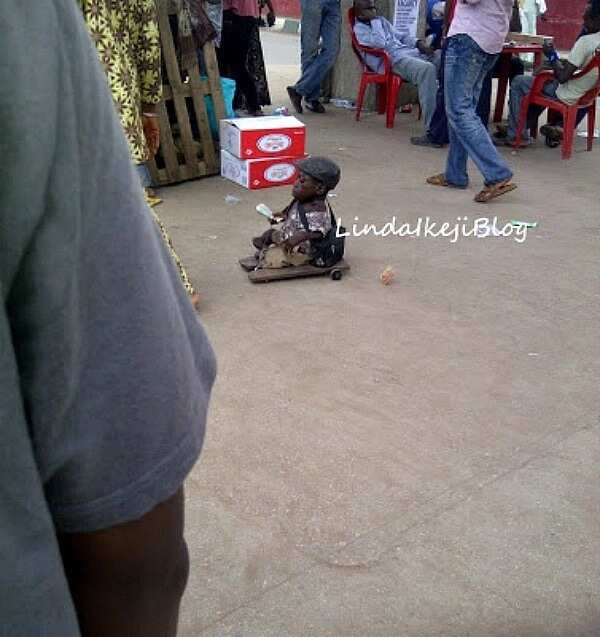 You have learned who is the shortest man and woman in Nigeria and discovered the names of the smallest men in the world. It is awesome that these people whose height is very small compared to ordinary people do not give up. They study, get higher education (in most situations) and even become extremely popular thanks to their talents and sometimes the help of the Guinness records.
Each of us is an individual who deserves to live a happy and interesting life no matter how tall or short we are.
READ ALSO: Meet 11 ugliest people in the world
Source: Legit.ng