- American reality star and business woman Kylie Jenner has spoken out about being a mother
- She revealed how her daughter brought her so much happiness and increased her self-love
- The beauty mogul revealed that her outlook on life and striving for materialistic things have changed
Popular American reality star and beauty mogul, Kylie Jenner might be one of America's most successful young entrepreneurs, but apparently, that does not hold a candle when compared to how her beautiful daughter, Stormi.
In a recent interview with Vogue in which she nabbed her first Vogue cover for the September 2018 Australia issue, she revealed how her view on life has changed ever since she became a mother.
The upcoming billionaire opened up about how having a daughter changed her life and what she wants in life that money can't buy. She said: "I feel like having a daughter, and thinking about beauty in the future, has definitely changed me, and I feel like it has made me love myself more and accept everything about me. Even my ears, I always felt like they stuck out too far, and she [Stormi] has the same ears as me and so now I love my ears.
READ ALSO: My husband likes to 'eat' me more than food - Nigerian lady cries for divorce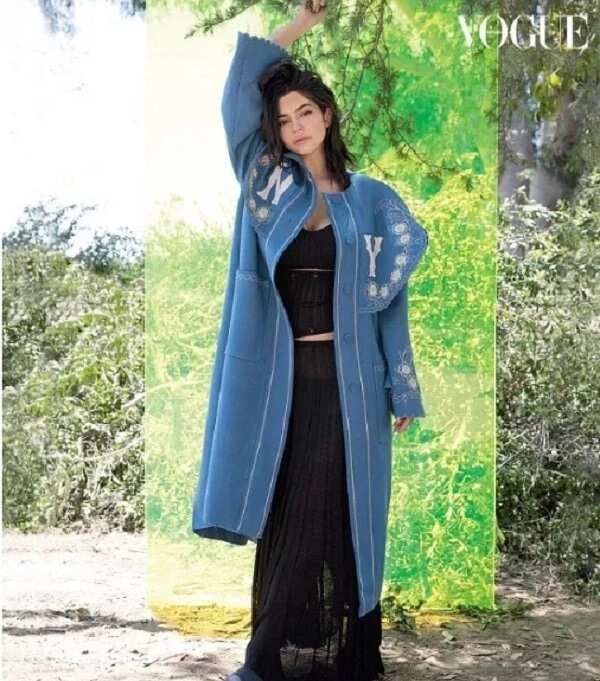 It's just having a different outlook on life so I can pass that on to her. I want to be an example for her. What kind of example would I be if she said she didn't like her ears, and then I didn't like them either? I just want to teach her that. I'm trying to love myself more.
READ ALSO: Man receives death sentence for killing his pregnant wife in Akwa Ibom
When she was asked about what she wants in life that money can't buy, she had this to say:
"I bought myself my dream car, the LaFerrari, and the excitement and the happiness lasted not that long. I have my dream house and the car I want, and I just realised early that those aren't the things that make me happy. It's a different kind of happiness.
I just feel like some people get lost, and strive their whole life for materialistic things and then you realize that it's not everything. I want to appreciate and be comfortable in the place that I am, and just find happiness in my friends and my family."
PAY ATTENTION: Get the Latest Nigerian News on Legit.ng News App
Get the hottest gist on Africa Love Aid
Mom's Blog: How to Talk to Your Child | Legit.ng TV
Source: Legit.ng