Soap making is an exciting and creative process due to which you can get a product with the exact properties for your skin. Here you will have the maximum of natural ingredients and the fragrance you like. And also it can be a great gift to your relatives and friends. Experienced soap makers usually make soap from scratch of various fats and lye. However, there are already made soap base in cosmetic shops for beginners. So, all you need is to read our detailed guide on how to make homemade soap bars for beginners.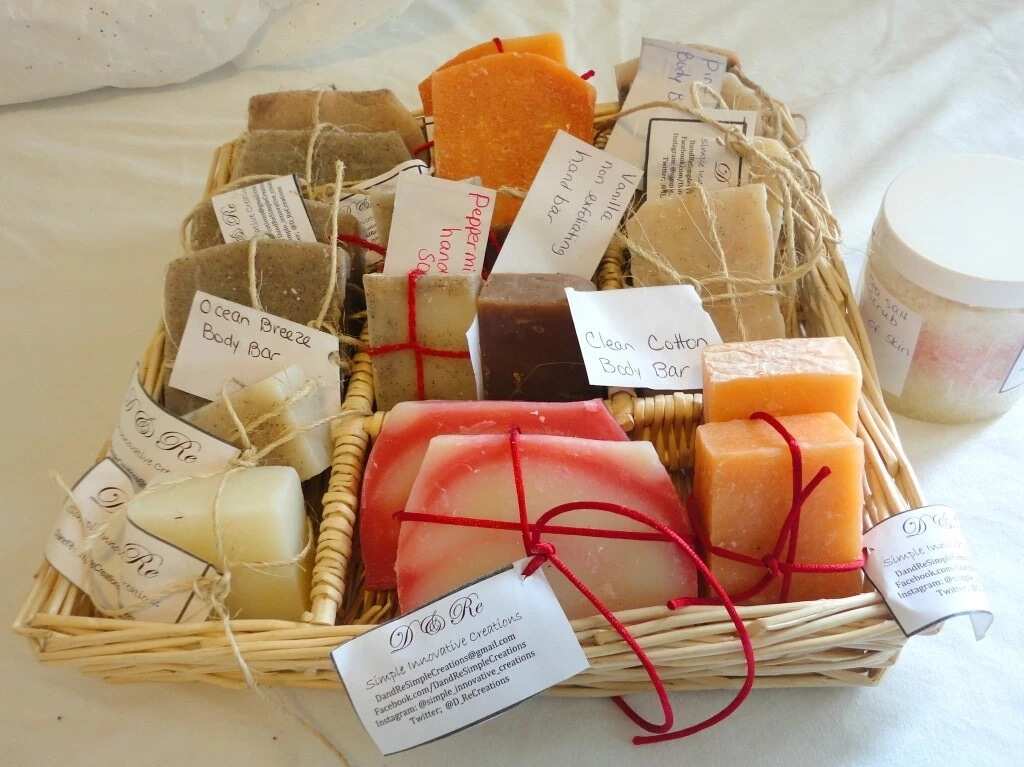 How to make homemade soap bars from scratch
When deciding how to make soap, you should start by preparing all the ingredients and tools, as well as know the safety standards. You will work with lye; thus, it is crucial to protect yourself from burns.
Soap making procedure and ingredients
The items you need for yourself:
goggles and protective mask;
any old clothes made of a dense fabric that will cover the entire body;
disposable latex gloves.
The items you need for soap making:
Separate blender.
A disposable plastic cup to weigh lye in it.
A separate glass to dilute lye.
A wooden or glass stick or a spoon to stir lye.
A strainer for lye.
A container to mix oils and lye in it.
A thermometer with a temperature up to 90-100 degrees.
A large spoon to fill soap into the soap form.
Accurate electronic scales, preferably kitchen ones.
Paper kitchen towels.
READ ALSO: How to make liquid soap for dishwashing?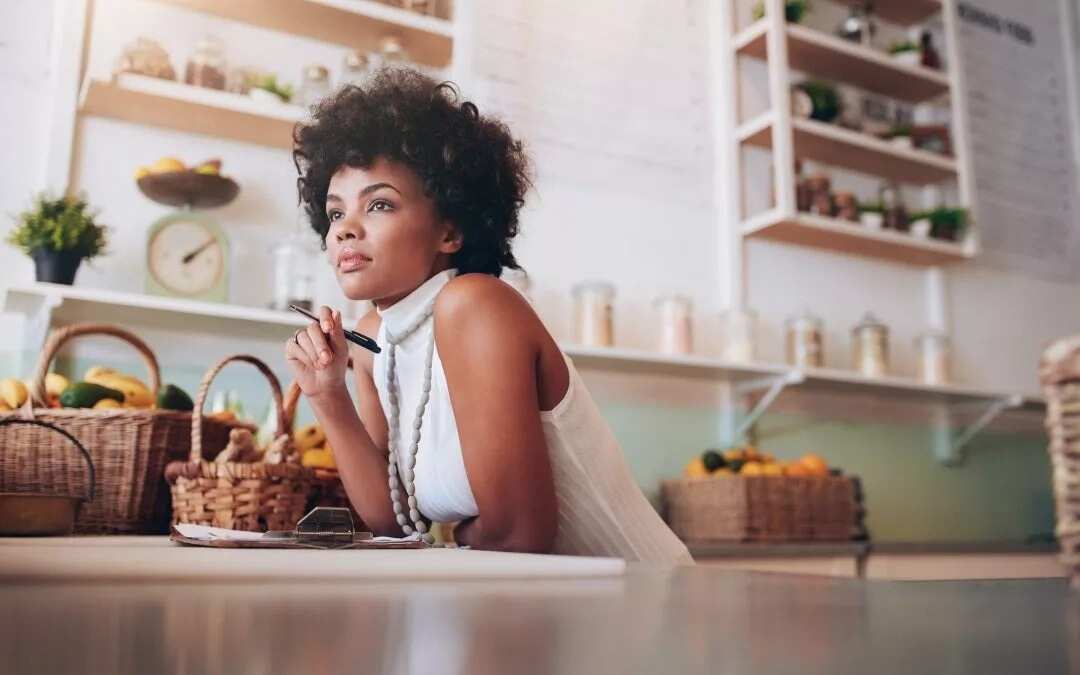 Soap making ingredients needed:
81,73 gr of coconut oil;
149,84 gr of olive oil;
108.97 gr of palm oil;
47.09 gr of lye;
112.38 gr of cooled water;
7-10 ml of a fragrance;
preferred dye.
READ ALSO: How to make orange oil at home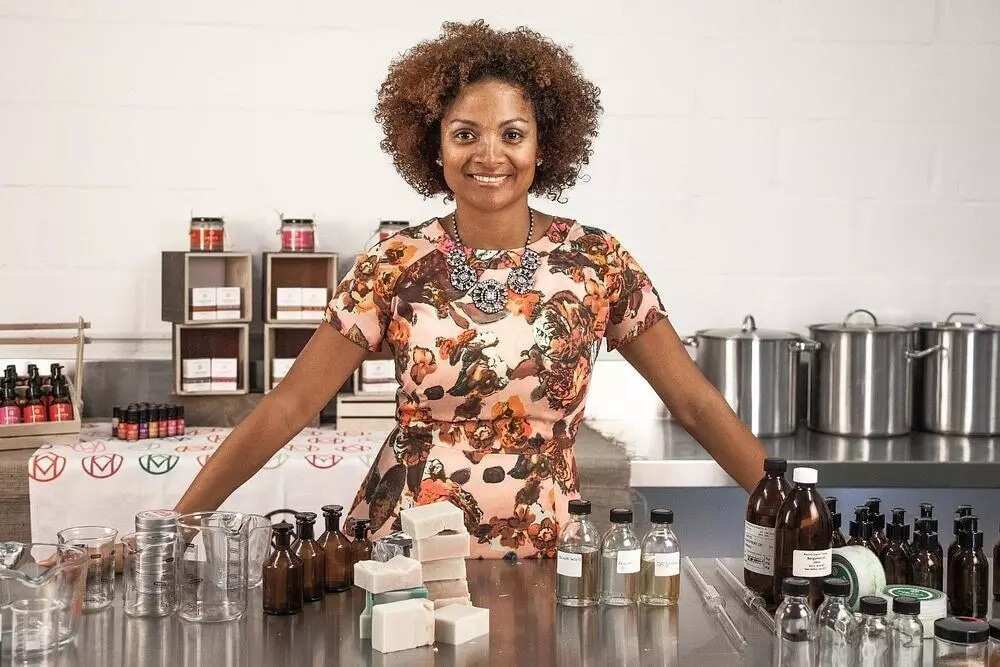 The instruction on how to make homemade soap bars for beginners:
Firstly cool the water, so that some of it will turn into ice.
Measure all the ingredients and put them into separate containers.
Put the container for lye into a bigger one with icy water or even ice. Thus, you will have a cold water bath to mix water and lye in it.
At first pour water, and only then pour lye with small portions while mixing it. Mix it well and leave to cool to a temperature of 50-55 degrees Celsius.
Now put all the oils, the coconut, olive and palm oil in a container, which you will put in a water bath. Oils should be melted to a consistency. And leave it to cool to a temperature of 50-55 degrees Celsius.
Remember that the temperature of lye and oils must be the same to mix them.
Pour the lye into the melted oils. Do not splash it.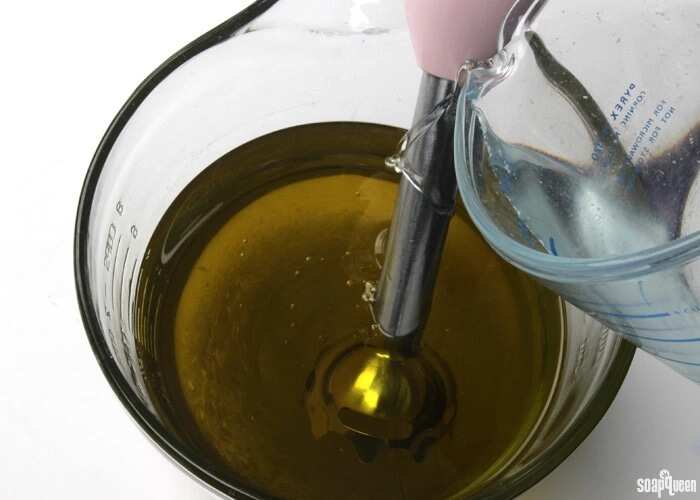 Mix the mixture with a spoon at first, and then with a blender.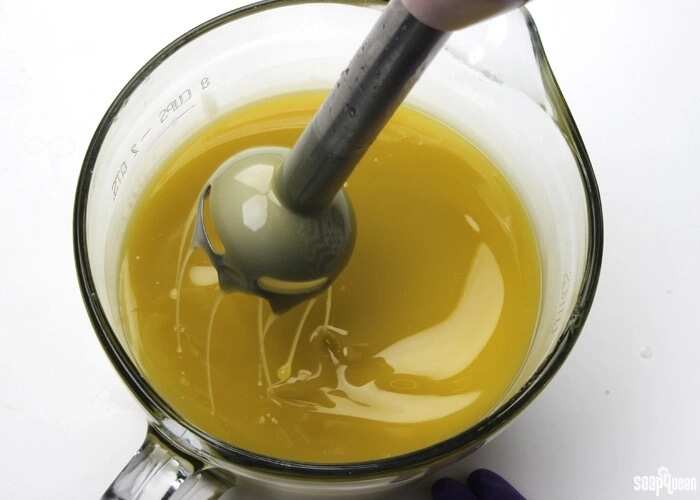 After mixing it correctly, add the dye and stir it to obtain a solid color, then add the flavor and mix again.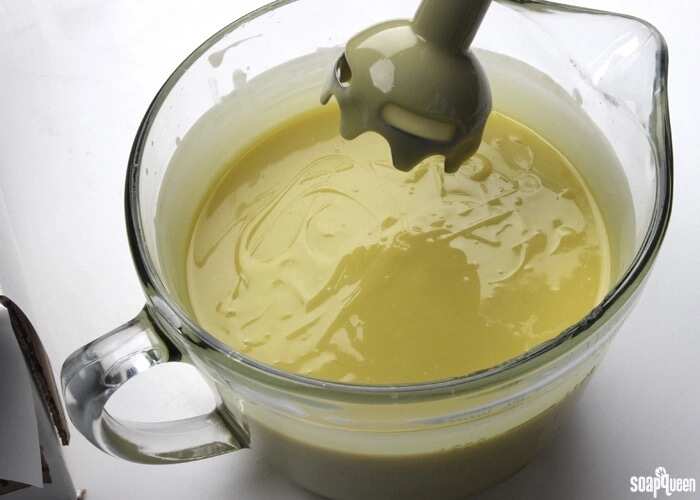 Now pour your first soap from scratch into shape, make a beautiful pattern on its top with a spoon and leave it in a dry place for 1-2 days.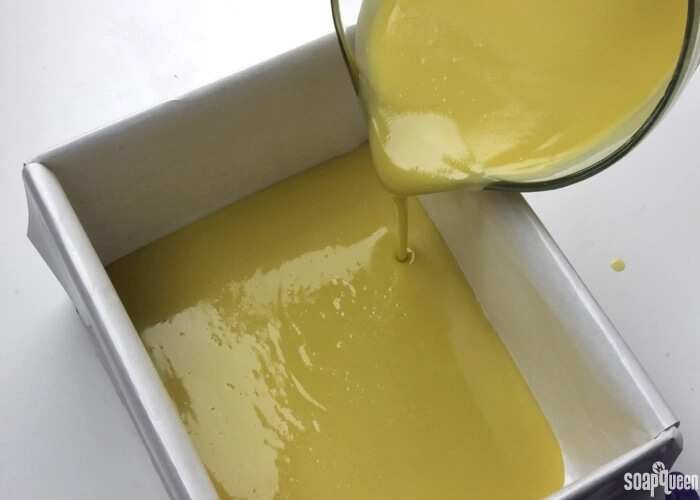 In 1-2 days, you can take the soap from the shape, cut it into pieces and leave again for 4-6 weeks. Only after this time, you can start using your handmade soap.
How to make homemade soap bars for beginners without lye
If you want to make soap without lye, you may use a special soap base or just pure baby soap.
Soap making ingredients:
2 pieces of baby soap of about 90 gr each;
4-5 tablespoons of base oil (olive, almond, coconut, cedar, palm, grapeseed, cocoa, and others);
100 ml of boiling water;
2 tablespoons of glycerin
READ ALSO: How to make black soap at home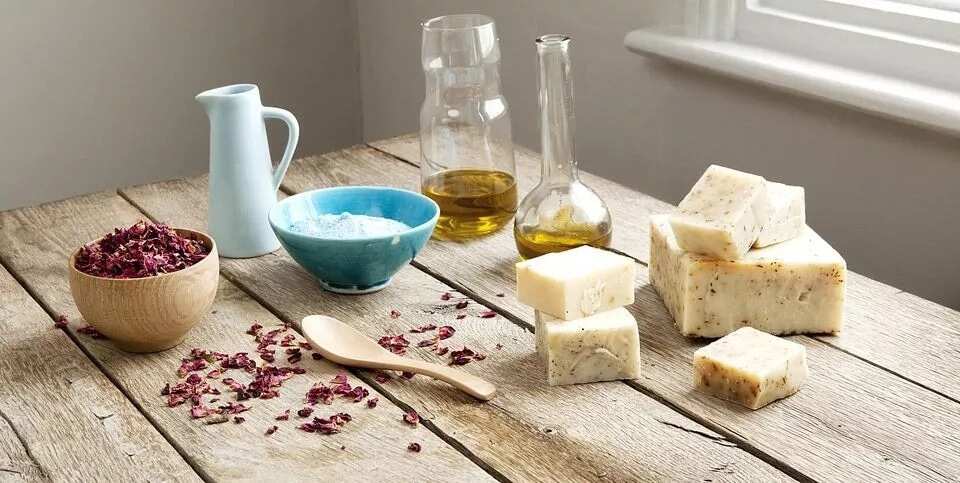 Homemade technology
Rub the soap on a grater. Do this in goggles and a medical mask, so that the particles won't get into your eyes and respiratory system.
Pour the base oil and glycerin into a pan.
Put the pan on a steam bath and heat the oil.
Gradually add grated soap and boiling water, while mixing them constantly. You can use a mixer also. It should be of a solid consistency.
Take the mass off the steam bath and add the ingredients that will determine the soap properties, its color, and flavor. These are essential oils, dry herbs, clay, salt, or seeds. And mix it all thoroughly again.
Take different shapes and grease them with olive oil, and then fill in with soap.
After soap pieces being cooled, take them out of the forms and leave on paper. Give them 2-3 days to dry.
How to make homemade bar soap with essential oils
The technology of making soap with such additives will remain the same as the previously mentioned one. So, you can decorate your soap bars with:
different essential oils – such as of chamomile, sage, vanilla, neroli, eucalyptus, pine, fir, cedar, lemon, orange, etc.;
oat flakes, sesame seeds, coffee, sea salt (2-3 tablespoons) – all these can make a scrub soap;
herbs (oregano, chamomile, celandine, yarrow, string) – such soap will soften and disinfect your skin;
powdered milk, grated coconut, chopped almonds (2-3 tablespoons) – this will moisturize the skin;
honey (2-3 tablespoons) and propolis tonic (1 teaspoon) – will remove irritation;
cosmetic clay – improves skin cleansing.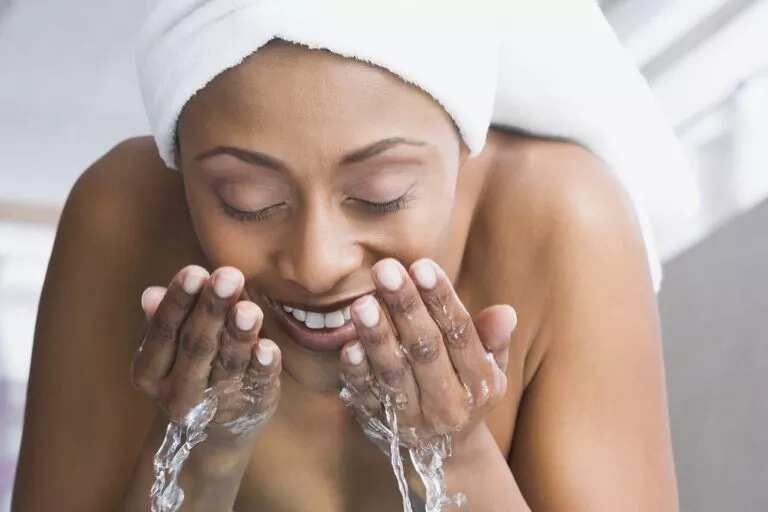 Also, do not forget the natural dye:
White clay or powdered milk will make it white.
Pink clay – pink soap bars.
Can be orange due to carrot and pumpkin juice.
Yellow because of calendula, chamomile, and turmeric.
Green due to spinach, dill, parsley, or dry seaweed.
Cocoa or cinnamon powder, as well as ground coffee, will make it brown.
Please note that too much essential oil can lead to allergy and irritations. Also, it is better not to use essential oil in homemade soap bars for children.
We hope that our detailed guide was useful for you and you will be delighted with the result. Be creative, do experiments, and do not be afraid of making mistakes. Good luck with your first soap making!
READ ALSO: How to make liquid soap for face?
Source: Legit.ng