There is something about Christian quotes about love that makes us incredibly happy. Join us, as we discuss regular Christian love quotes, as well as Bible verses that talk about this beautiful feeling.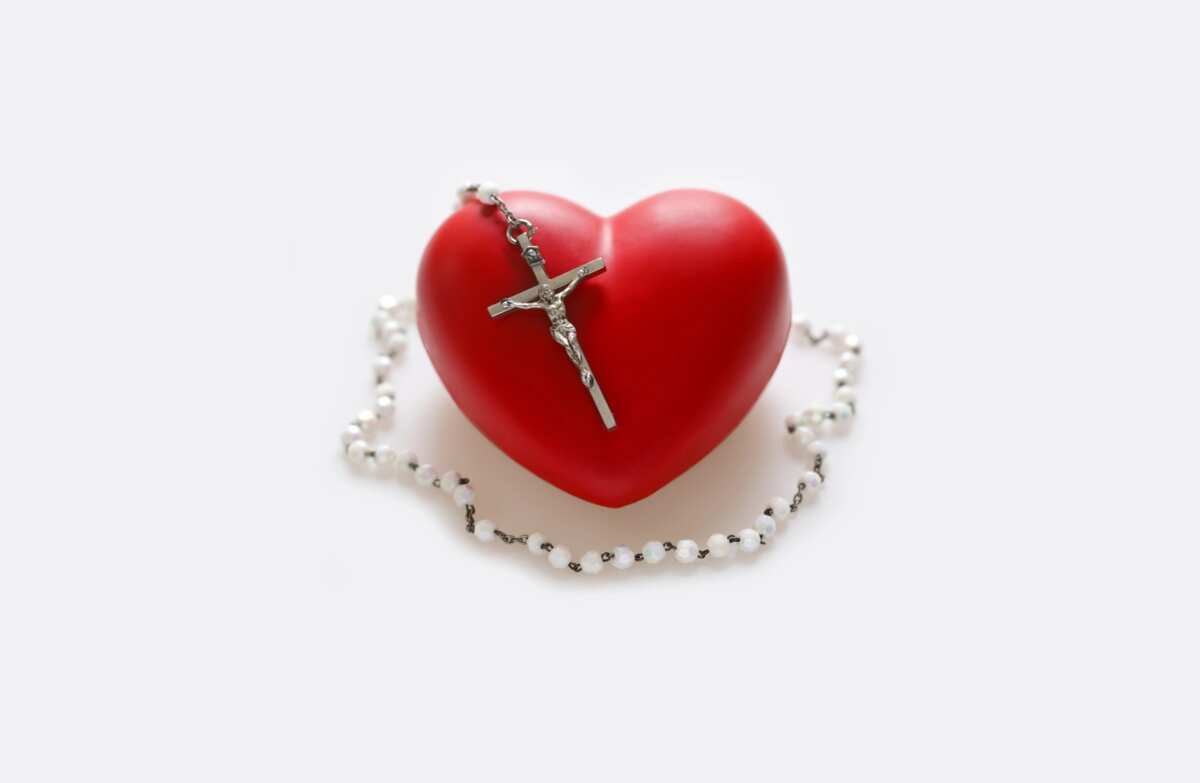 When talking about Christian quotes on love, it is important to differentiate the sayings from other people about the Christian ways to love, sayings about God's love and actual Biblical quotes on love. Therefore, we will separate our picks into these three broad categories, so that way you can easily find what you are looking for.
Christian quotes on love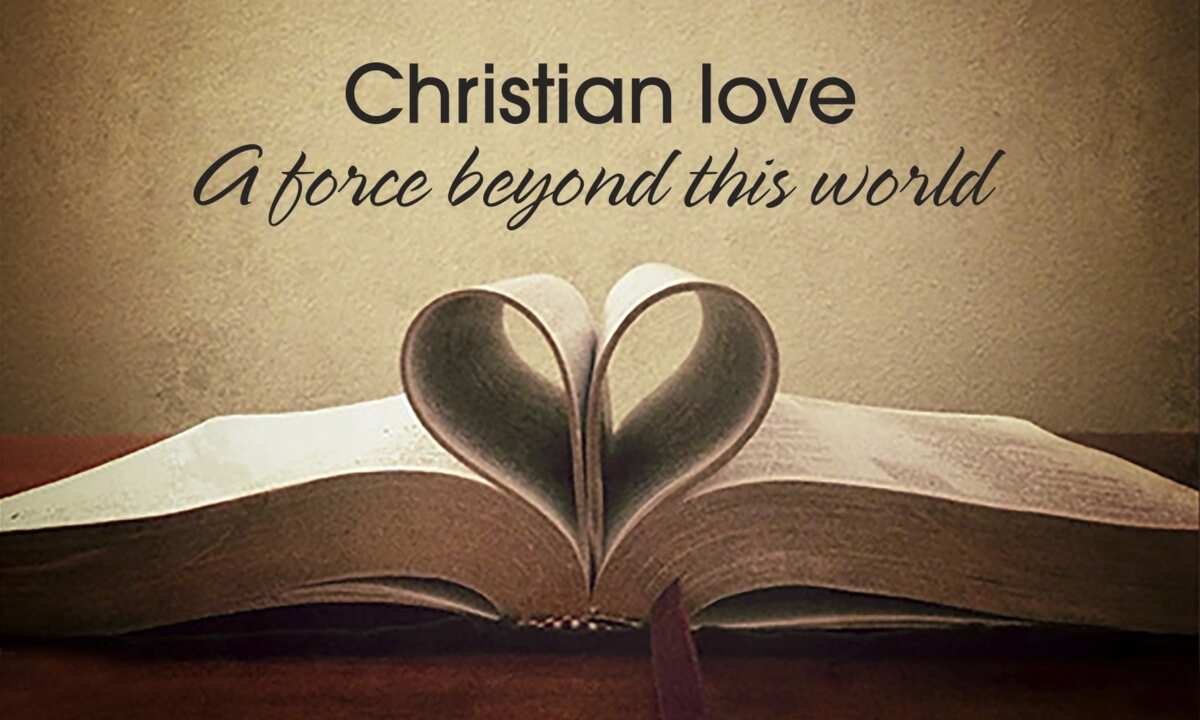 READ ALSO: How to find true love according to the Bible
Lots of Christians talk about love, but none do it quite so well as the following people:
Rick Warren: 'Never procrastinate in showing love. Don't delay. Don't put it off. Do it now.'
Dr. David Jeremiah: 'Love is worthless unless it acts out, unless it's expressed in deed and behaviour.'
Phil Callaway: 'In a world characterized by loneliness and despair, we can reach out in love to those around us.'
Tonia Woolever: 'If you have ever deeply loved another person you will bear witness to the fact that love gives us the power to transcend our own limitations and fears for the sake of the beloved.'
Olivia Benjamin: 'A true Christian is one that acts the same around everyone and always endeavours to live a life that if filled with compassion and love.'
Adam Green: 'Love has a quality that it becomes stronger as the time passed.'
Michael Caputo: 'When you are filled with love, and you are busy loving, you have no time to fear.'
Joyce Meyers: 'Love is not talk or theory; it's action. In fact the Bible says that we cannot be walking in love if we see a brother in need, have what it takes to meet his need, and will not do anything to help him.'
Estella Eliot: 'Being loving is at the heart of the Christian message, as through loving others, we show our faith.'
Gaines Johnson: 'As you begin to love others as you love yourself and strive to do unto others as you would have others do unto you, you will find that you are changing, and that change comes from the heart by the indwelling Holy Spirit.'
Quotes about the love of God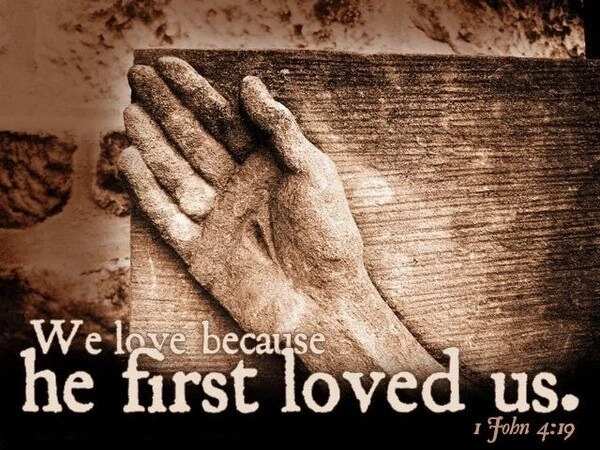 READ ALSO: Christian spiritual maturity quotes
When we talk about love in Christianity, it is important to remember God's love. Here are some quotes that can help you do that:
Max Lucado: 'Those in the circle of Christ had no doubt of his love; those in our circles should have no doubt about ours.'
Regina Clarinda: 'God's love is the most powerful love there is. It is a bond that draws us to God and motivates us to serve Him successfully.'
Wilferd A. Peterson: 'The art of love is God at work through you.'
Mary C. Neal: 'The more we love, the more love we have to offer. So it is with God's love for us. It is inexhaustible.'
Mark J Musser: 'Right after establishing that God must be first, we are reminded that God should be in this position out of love, not out of duty.'
Rick Warren: 'The first purpose of your life is to be loved by God! Yes, it is important to serve him, obey, and trust him, but your first purpose is to love him.'
Gloria Coleman: 'Always remember that under the New Covenant God loves us as much as He loves Jesus for we are in Him.'
David Jeremiah: 'Parental love is unconditional, and so is God's love. No matter what a child of God has done against Him, or feels he or she has done that cannot be forgiven, God still loves that wondering soul.'
Brian Johnston: 'Attitudes and actions which really show the love of Christ help to overcome resistance to God's Good News.'
John Franks: 'While God showed his love for the world through the sacrificing of his life as well as through the care that he showed while walking this Earth, that same kind of love should be given to others.'
Bible verses about love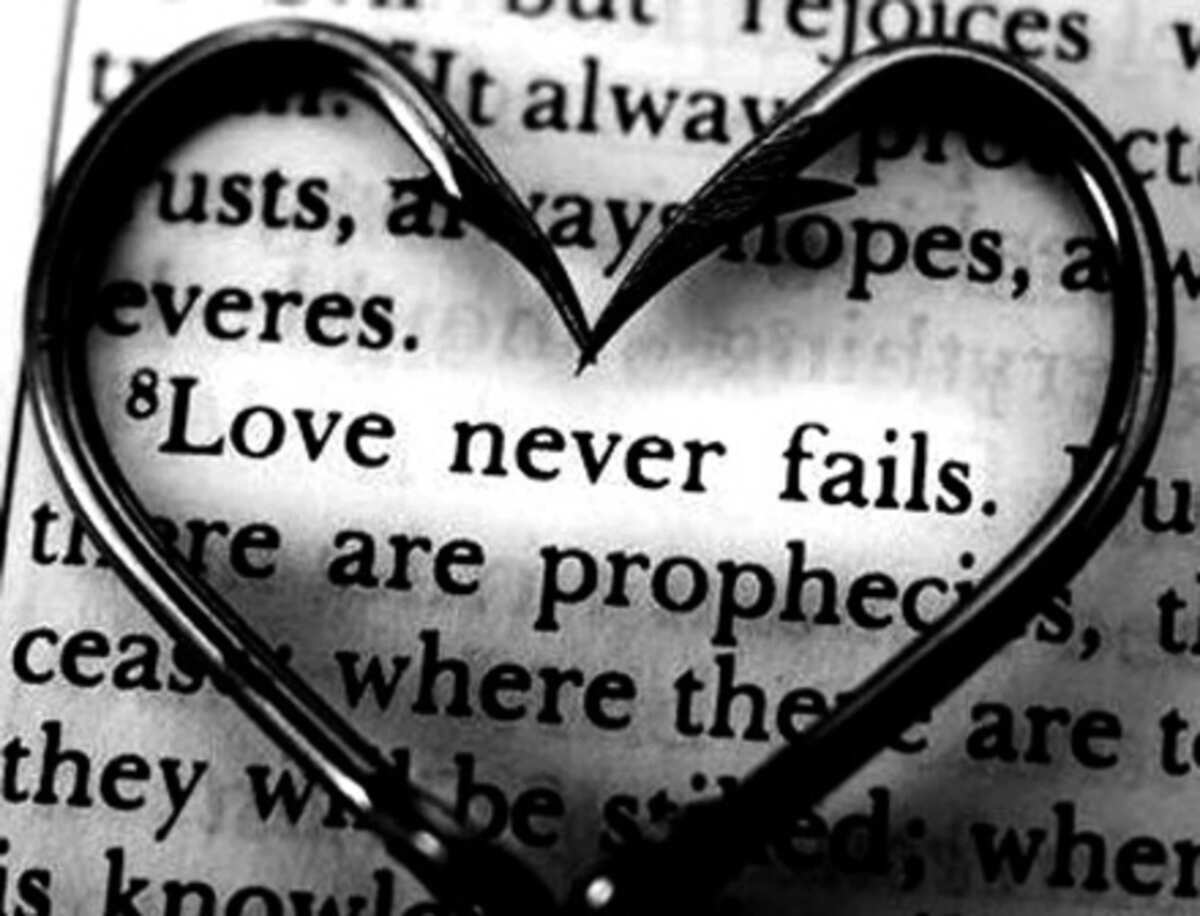 READ ALSO: Encouraging Bible verses about work
Love in the Bible is a very popular subject, which is why it was rather hard to pick some of the best verses that talk about it. Nevertheless, we have been able to limit our selection to only the most interesting ones. Here they are:
Colossians 3:18-19: 'Wives, submit yourselves to your husbands, as is fitting in the Lord. Husbands, love your wives and do not be harsh with them.'
Proverbs 5:18-19: 'May your fountain be blessed, and may you rejoice in the wife of your youth. A loving doe, a graceful deer— may her breаsts satisfy you always, may you ever be intoxicated with her love.'
Song of Solomon 8:6: 'Place me like a seal over your heart, like a seal on your arm; for love is as strong as death, its jealousy unyielding as the grave. It burns like blazing fire, like a mighty flame. Many waters cannot quench love; rivers cannot sweep it away. If one were to give all the wealth of one's house for love, it would be utterly scorned.'
1 Corinthians 13:4-8: 'Love is patient, love is kind. It does not envy, it does not boast, it is not proud. It does not dishonour others, it is not self-seeking, it is not easily angered, it keeps no record of wrongs. Love does not delight in evil but rejoices with the truth. It always protects, always trusts, always hopes, always perseveres. Love never fails.'
Romans 12:9-10: 'Love must be sincere. Hate what is evil; cling to what is good. Be devoted to one another in love. Honour one another above yourselves.'
1 Corinthians 13:13: 'And now these three remain: faith, hope and love. But the greatest of these is love.'
Romans 13:10: 'Love does no harm to a neighbour. Therefore, love is the fulfilment of the law.'
1 Peter 4:8: 'Above all, love each other deeply, because love covers over a multitude of sins.'
1 John 4:7: 'Dear friends, let us love one another, for love comes from God. Everyone who loves has been born of God and knows God. Whoever does not love does not know God, because God is love.'
1 John 4:11: 'Dear friends, since God so loved us, we also ought to love one another.'
So here are thirty Christian quotes about love that you can use in your everyday life. Find some inspiration in them for your own relationships, be it with other people or God.
READ ALSO: Mother Teresa quotes on life, love and family
Source: quoteschristian.com
Source: Legit.ng