Banana is a truly amazing fruit. Banana benefits enriches the body to with nutrients from the inside and outside. This delicious fruit is used in the beauty industry for different purposes, one of which are creams and masks for the hair.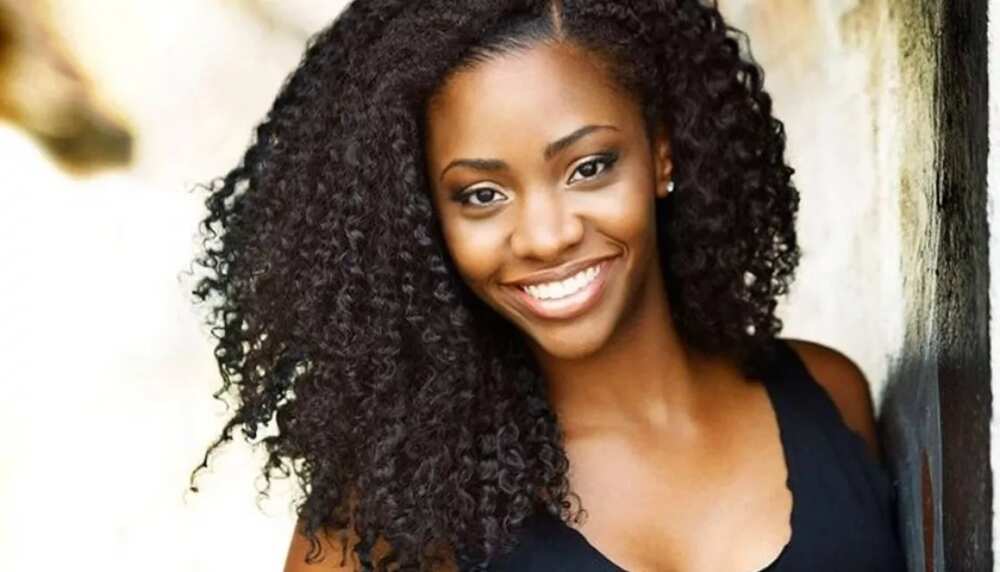 Banana hair mask is a great way to regain beauty and health of dull curls, moisturize dry hair and make hair silky.
Uses of banana for hair
This fruit has a beneficial effect on the hair and scalp due to its valuable composition, which includes:
vitamin A;
folic acid;
niacin;
tocopherol;
ascorbic acid;
potassium.
These nutrients are in the banana in the maximum possible concentration. That's why banana is used in masks, conditioners, shampoos and much more. So what do these nutrients exactly do?
Benefits of banana for hair
moistening strands and providing them with the necessary nutrients;
restoration of damaged and dry strands;
strengthening hair follicles and improving the scalp;
regulation of sebum production
regeneration of cells;
protection of curls from negative factors of the environment or exposure to chemicals and styling products;
acceleration of hair growth.
Benefits of banana for hair mask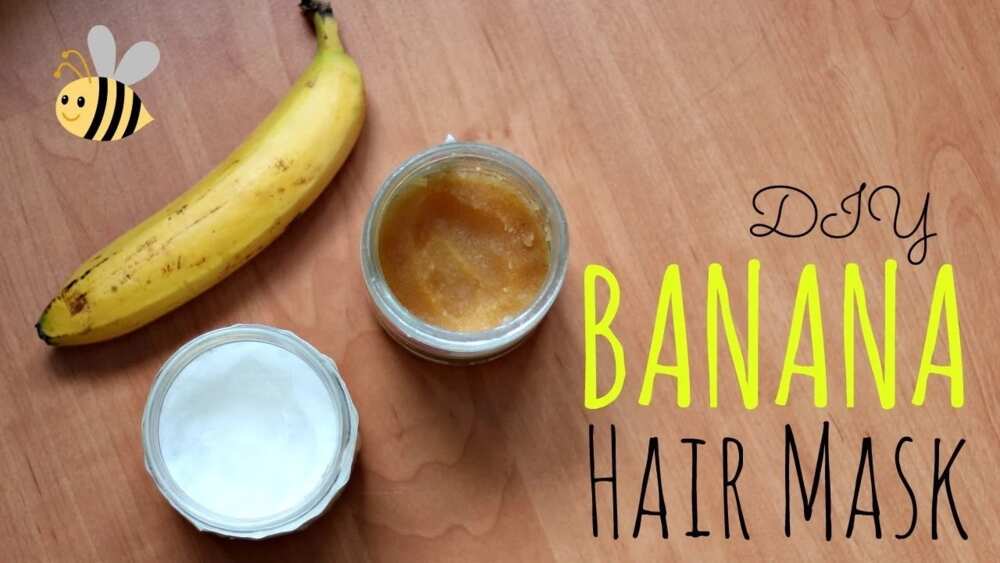 Such mask has a number of other advantages:
Price. A self-prepared product will not hit your wallet, because bananas and other additional ingredients are inexpensive.
Availability. They can be bought at any grocery store all the year round.
Pleasant sensations. The mask leaves not only a trace of health and grooming on your hair, but also a wonderful fragrance that will stay on your curls for 2-3 days.
Security. Natural masks will not harm your hair, in addition, banana rarely causes allergic reactions.
It is worth mentioning one important drawback of using banana mask for hair.
READ ALSO: Benefits of applying coconut oil on face overnight
It is associated with difficulties when removing the mask. Not very well shredded banana is hard is hard to wash away. Also, difficulties will arise if the mix dries. You may avoid the unpleasant situation with the following actions:
chop the banana with a blender;
add a teaspoon of olive oil to the composition;
remember the exposure time of the mask to the skin and hair should not be more than 20 minutes.
Helpful tips for making banana mask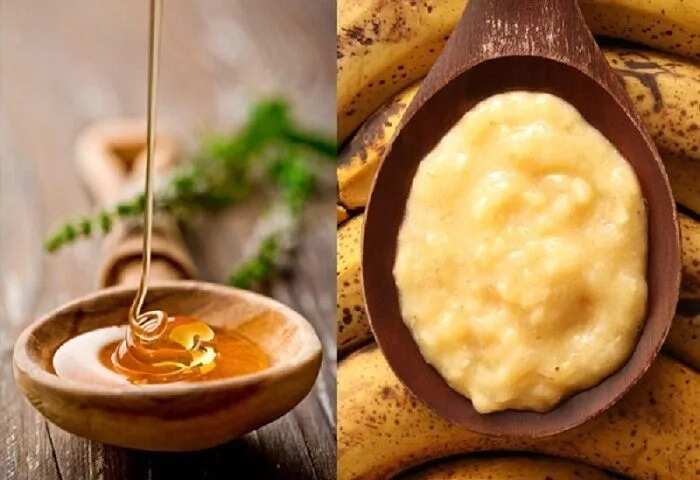 To make banana mask at home properly, follow the following recommendations:
use sufficiently ripe bananas without signs of rotting
too hard fruit can be frozen and thawed, then it will become softer
apply on unwashed, but wet hair
put the composition from the roots to the tips, using a comb with sparse teeth
after applying wrap your hair in polyethylene film and a towel for best effect
rinse the composition with warm water using shampoo
do the mask every three days during a month, then let your hair rest for 2 weeks and resume the procedure.
A hair mask, which includes banana, will help get rid of many problems.
Benefits of banana mask for oily hair
It stabilizes the work of sebaceous glands and absorbs the excess fat. But you will need the help of banana, lemon and milk. The fruit pulp should be mixed with two tablespoons of lemon juice and applied to the hair with pre-moistened milk. Keep the composition on the hair for half an hour.
Banana mask for dry hair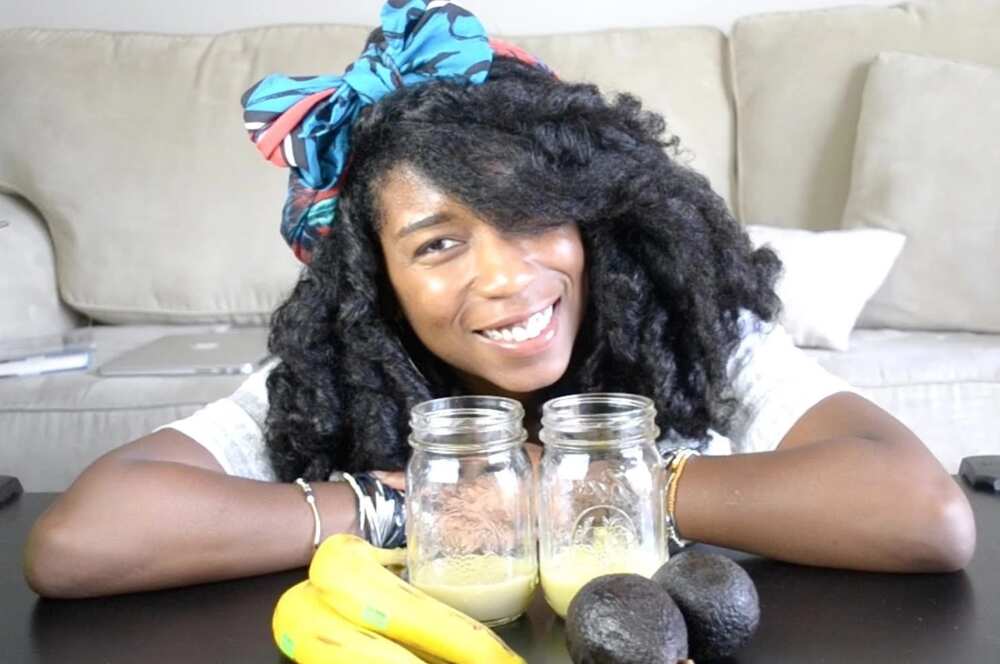 Honey and banana mask humidifies the curls and restores their structure. For its preparation, three tablespoons of banana puree should be mixed with two tablespoons of honey and the same number of crushed germinated wheaten grains. Apply on strands for 15 minutes.
A mixture of banana and avocado will help to overcome the fragility of the curls. Blended fruit are added to the yolk and a spoonful of burdock oil. Apply for a quarter of an hour, wrap your hair with polyethylene and a towel or a warm hat and rinse with shampoo.
Benefits of banana mask for damaged strands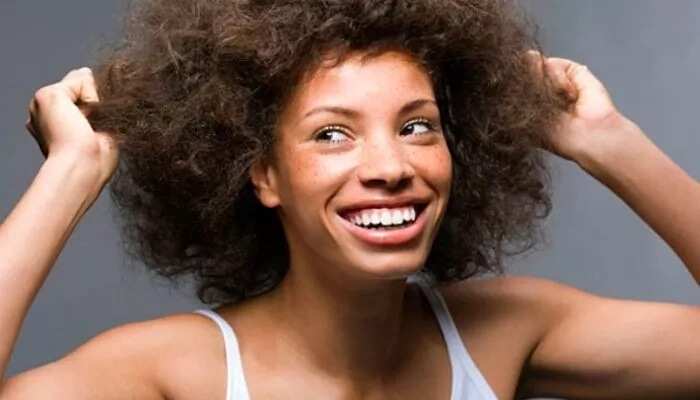 The cutting ends can be cured by applying a mixture of banana puree (4 tablespoons), cream (3 tbsp.) and olive oil (1 tbsp) on them.
Damaged curls may be restored with the banana mast two tablespoons of honey and the same amount of olive oil.
Banana mask to maintain the health of your curls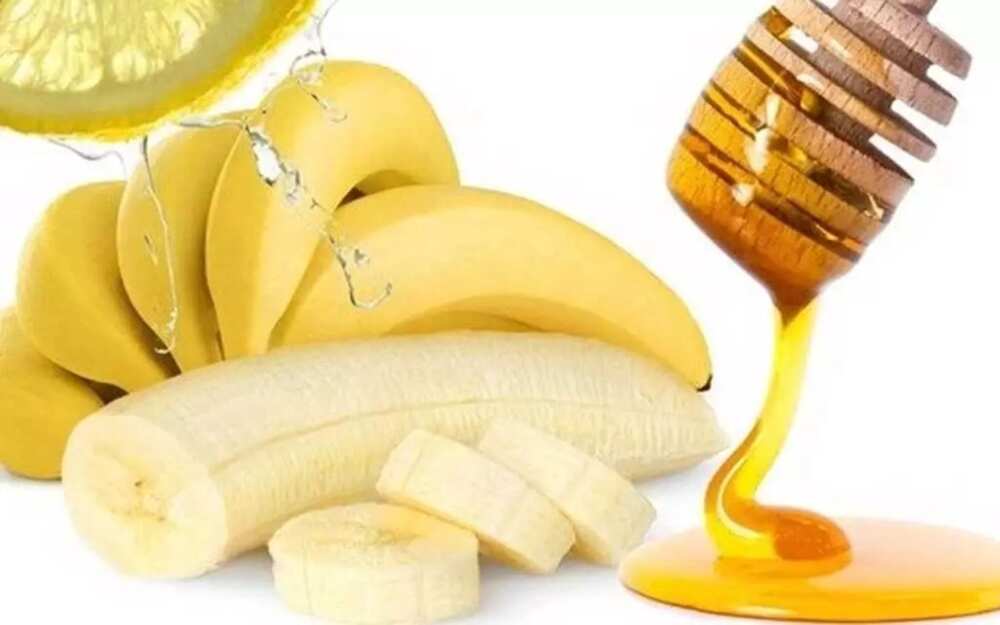 Normal hair also needs gentle care. It can be done with a mask of banana, lemon and yogurt. The highlight of this mask is that the banana is ground with the peel, mixed with the lemon juice and a tablespoon of natural yogurt.
Benefits of banana for hair growth
To grow a strong, healthy braid, you need to mix a ripe banana with a tablespoon of sea salt and rub into the roots of the hair for half an hour, and then carefully wash the hair with shampoo.
Banana is a tropical fruit that helps solve many problems with hair and give it a pleasant aroma.
READ ALSO: Avocado benefits for skin and hair