Do you know about numerous argan oil benefits? We do! There are a great number of reasons to start using this oil for your hair treatment.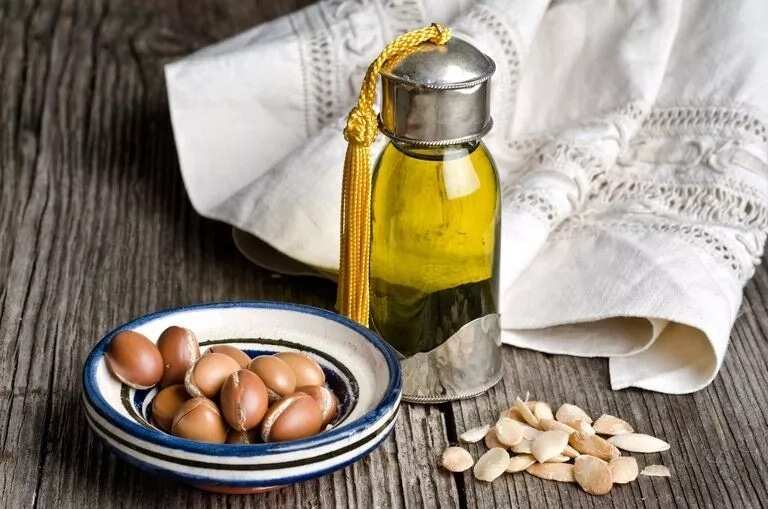 Argan oil for hair growth
Hair loss can have different reasons, but measures must be taken at once. Argan oil is a great solution if you notice more and more hair is left on your brush.
The perfect recipe is using argan oil three times a week, and you will see the effect immediately. You will not lose so much hair and moreover - new healthy hair will grow faster.
READ ALSO: How to make neem oil from neem leaves
The secret is in rich oil composition that contains many nutrient components. It helps your hair grow as fast after medical cosmetics, but in absolutely natural way and without any side effects.
How to use argan oil for hair growth:
Put a couple of oil drops to your hand
Use your fingers to distribute oil at the scalp skin and hair roots with massage movements
Start from the forehead and move backwards
Keep massaging for 10-15 minutes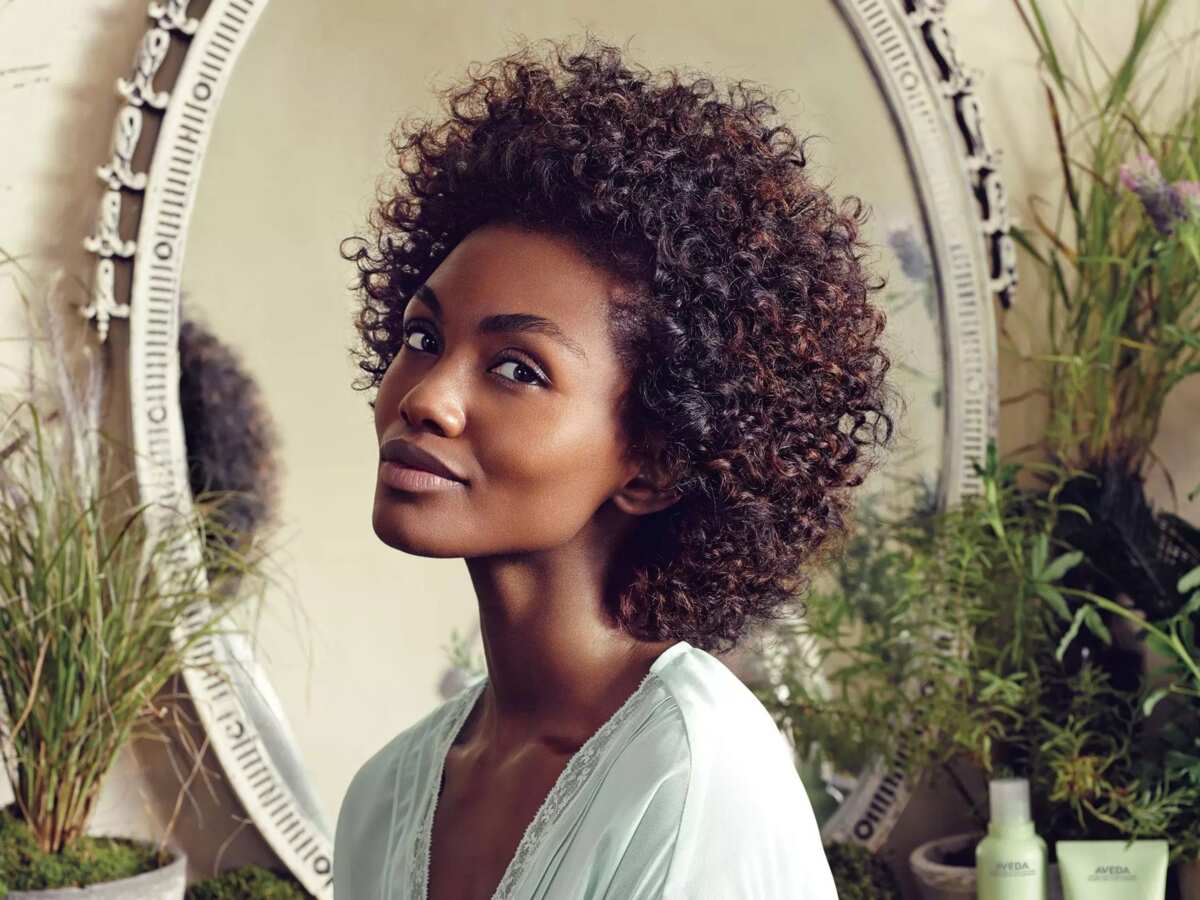 Caring for curly hair
Among argan oil benefits for hair is putting the curly hair in order.
How to use it:
Pour some drops of argan oil depending on your hair length and volume
Distribute with the fingers all over the hair, drawing more attention to the ends
Take a towel and wipe gently
Repeating this regularly your curls will be super shiny, healthy and strong!
Shine bright, like a diamond with argan oil
Argan oil can substitute your hair spray or conditioner. Use it every day just in the amount of a few drops, and the result will not take long. Oil is absorbed very quickly and does not let your hair greasy, so you are ready to go at once.
READ ALSO: Exotic oils available in Nigeria
Daily usage will make your hair shiny like it never before.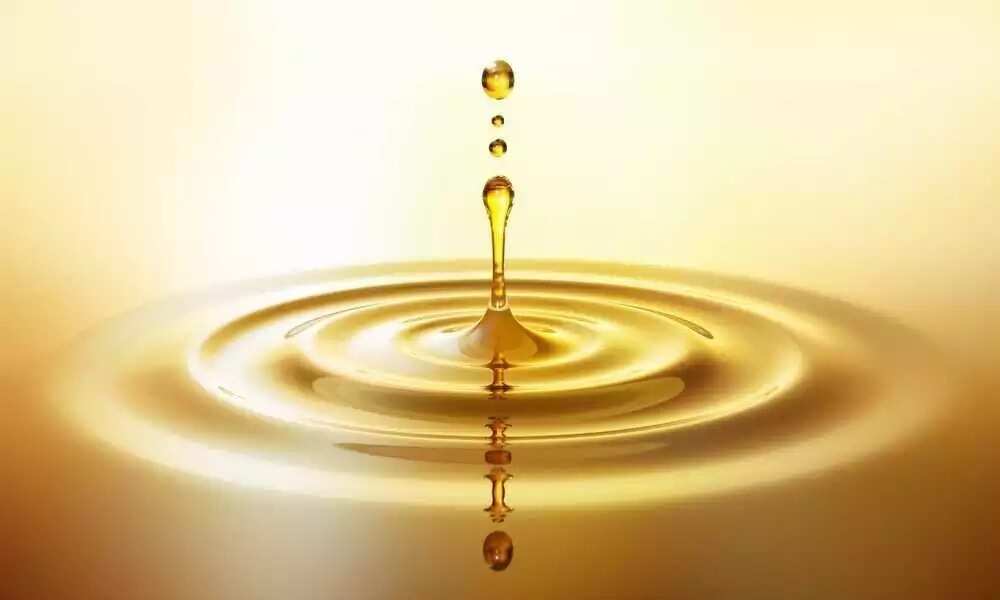 Argan oil as sunscreen
This oil can also become a sun protector. Put some drops of oil to all hair length and sun will not damage and dry your hair. Make a braid or a bun to save the moisture.
Having great moisturizing abilities, due to fatty acids and vitamins, argan oil can treat dandruff and skin dryness. Usual hair cosmetics as shampoos make the scalp skin dry, so oil helps it to save needed level of moistening and nourishment.
How to use it:
Take some drops of argan oil to your hand
With massage movements put the oil to the scalp skin using the fingertips
Leave for a couple of hours or for the whole night
Repeat twice a week and enjoy healthy scalp skin without any sign of dryness
Argan oil benefits: say ''no'' to split ends
Use this oil as a conditioner, that you do not need to wash away and you will forget about split ends.
Experiment with argan oil uses and find your perfect amount of oil not to make the hair greasy, but shiny, incredibly soft and beautiful. Start with the half of a drop. Put a bit more to the ends.
Warm it in your hands before using.
Heat protector
This oil is a treasure for those, who often use hair dryers, curlers and other devices that work with heat. Just use some argan oil for hair before styling your hair. Distribute the oil from the top of the head to the ends with the help of your brush.
Repair after swimming
If you are going to swim - does not matter where, do not forget to take this oil with you. Salt from the sea, as well as chemical components in the swimming pool water damage the hair and leave it dry and unpleasant.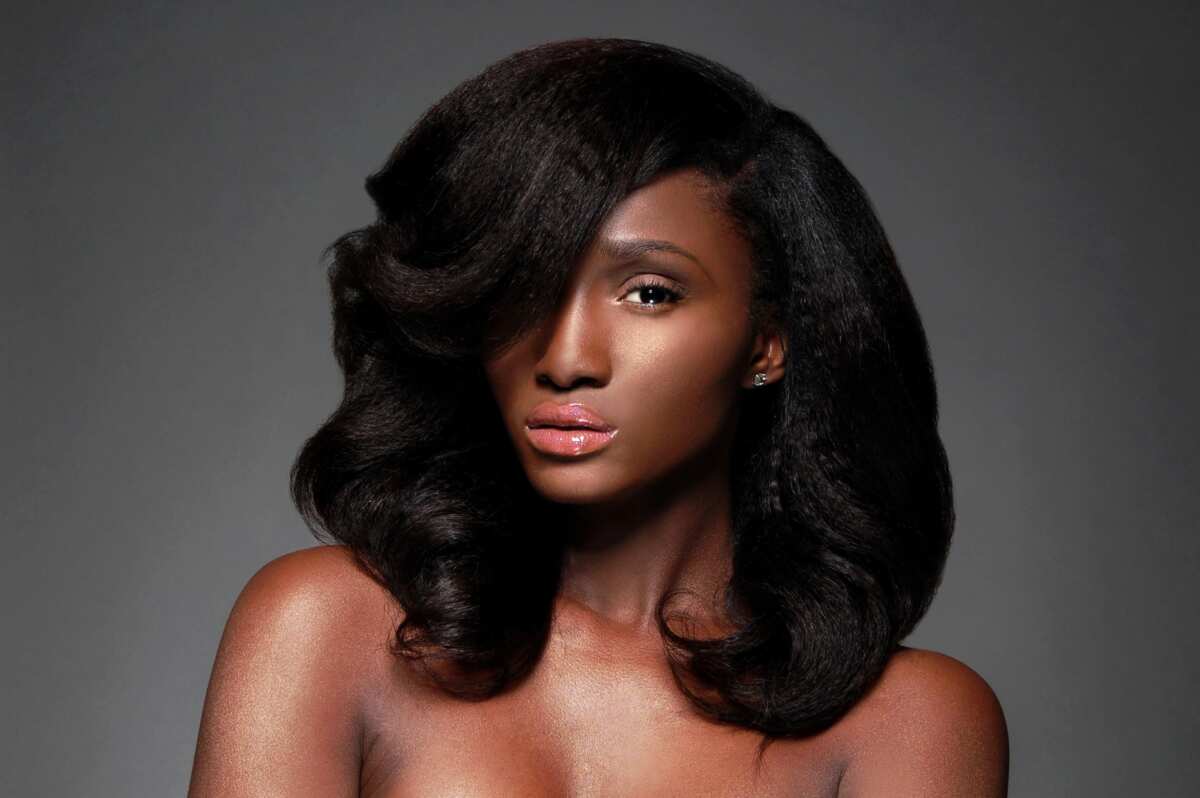 How to use it:
Put some drops of the oil to the hair every time you go to the water. This will help to save the moisture.
Argan oil is made from the nut, that is hiden in fruit. This fruit grows at Argan tree, mostly in Morocco. From times immemorial this oil is used in beauty recipes.
READ ALSO: Palm kernel oil uses for skin and hair
It is popular in hair oil treatment as it contains vitamins A, C and E. It is rich in antioxidants and is acknowledged to be one of the best oils for skin and hair.
It is not cheap, but much cheaper than products, in which this oil is included. So it's much better to buy pure oil in a bottle (only glass and dark one!) and believe, that it will last very long.
Pay attention, that only one ingredient should be written on the bottle: 100% pure Argan oil (Argania Spinosa, Kernel Oil). It must be made in Morocco. Only this kind of oil can be used for hair oil treatment.
Argan oil uses: masks
What you need:
1 tbsp of 100% pure argan oil
2 tbsp of olive oil/coconut oil/almond oil
1 tbsp of honey (warm till liquid condition)
Some drops of your favorite essential oils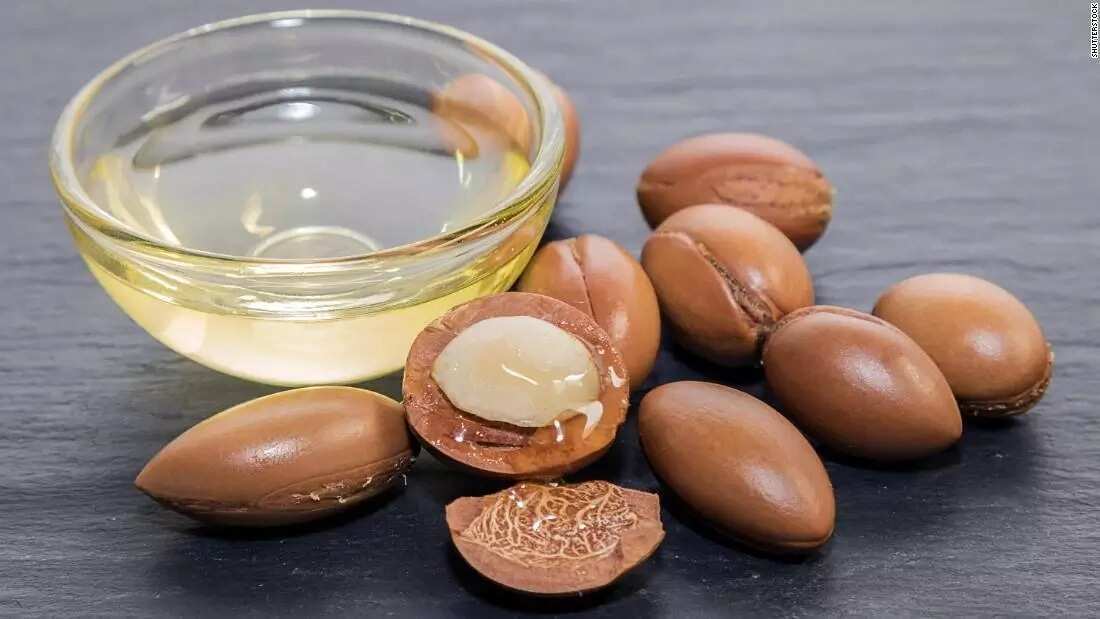 This amount will be enough for long hair. Mix all together and warm a bit for better absorbing into the hair.
Apply the mask on you hair, distribute from the top to the ends by using brush and massage the scalp skin with fingertips. Cover your head with a shower cap. Also you can put a towel over the cap to make the mask warmer, so it will have better effect.
Wash off the mask in 20 minutes with shampoo (if your hair tend to be greasy maybe you need to wash it twice) and style as you usually do.
Now you know argan oil benefits for hair, so use it and enjoy receiving the compliments!
READ ALSO: How to grow hair faster: home remedies you should know
Source: Legit.ng