Have you heard about Ooni of Ife Rolls Royce? In this article, we are going to tell you all the known information about this luxurious vehicle. Read on to know the price, features of interior, and the power of its engine. Interested?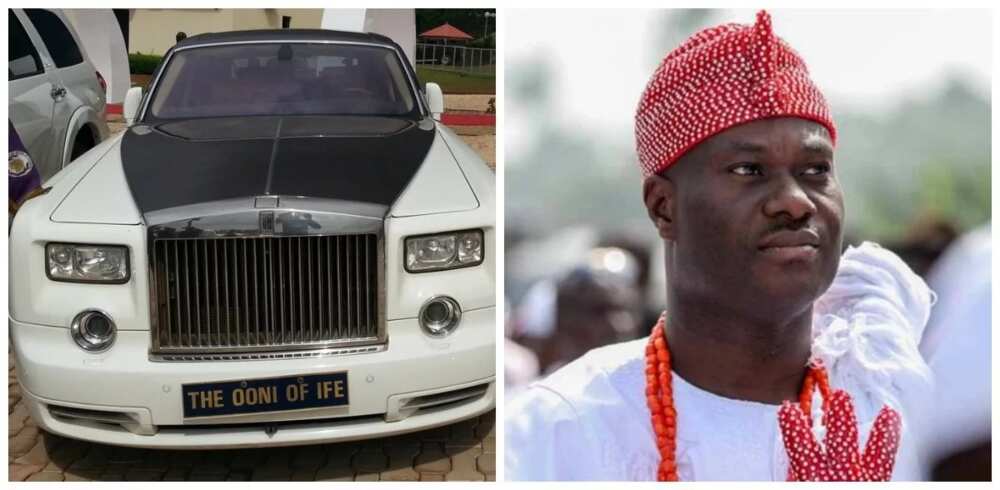 Ooni of Ife and his Rolls Royce
This time we want to tell you about Ooni of Ife Rolls Royce, incredibly beautiful and expensive car. The king has a unique auto, Ooni of Ife Rolls Royce price is more than N100 million. Ooni of Ife bought the car in 2016, as a sigh of his high status. They say that the king is a collector of luxury vehicles, one more of his luxury cars is Rolls Royce Silver Cloud III Chinese Eye FHC.
The model of royal Rolls Royce has a long history, this is famous Rolls-Royce Phantom, Ooni has eighth generation model of the car. A new model of the Phantom was expected by the fans of the model. It has beautiful noble body lines, modernized LED optics, modified bumpers, visible exhaust nozzles. See also: The most expensive cars in Nigeria.
One of the main features of this model is an individual approach to all the details. Every client of the company can order any special features of the car.
READ ALSO: Ooni of Ife net worth, palace and car
Ultra-luxury sedan provides the highest level of comfort, unparalleled exclusivity and the most luxurious interior materials, that is why it is considered as the symbol of enormous wealth.
Here we have the features list of His Imperial Majesty's Rolls-Royce Phantom:
The vehicle has 6.8L V-12 type of engine;
The transmission is 8-spd auto w/OD;
The engine has 453 / 5,350 rpm Horsepower;
Torque - 531/3,500 rpm.;
Rear-wheel drive type;
The car equipped with driveline and ABS traction control;
The vehicle has 21-inch silver aluminum wheels;
Front air conditioning;
Heated setbacks and front seats
Seek-scan Radio;
1st row LCD monitor;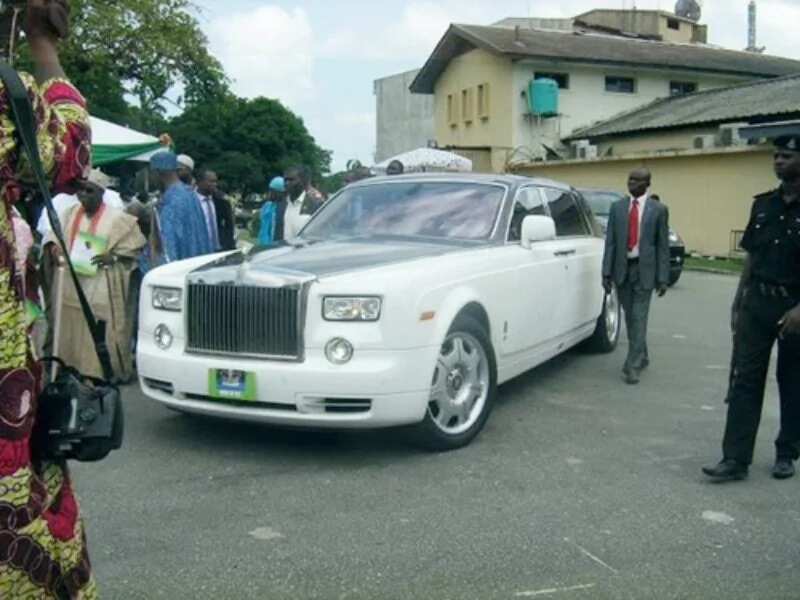 Keyfob (all doors) Remote keyless entry;
Front Fog/driving lights;
Heated mirrors;
Windshield wipers with rain sensing;
Leather seat trim;
Driver and passenger lumbar support;
New system of navigation;
Parking assist system;
Keyless ignition/entry system;
Voice command functions;
Modern system of climate control;
Camera system;
"Starlight Headliner" illumination.
The model has an elegant design with upright front end, long wheelbase and long bonnet, a flowing rear end creates even more unique view. The car is equipped with "coach doors".
As for safety characteristics, the car is equipped with full-length side curtain airbags, active front head restraints, stability control and traction control system, anti-lock brakes.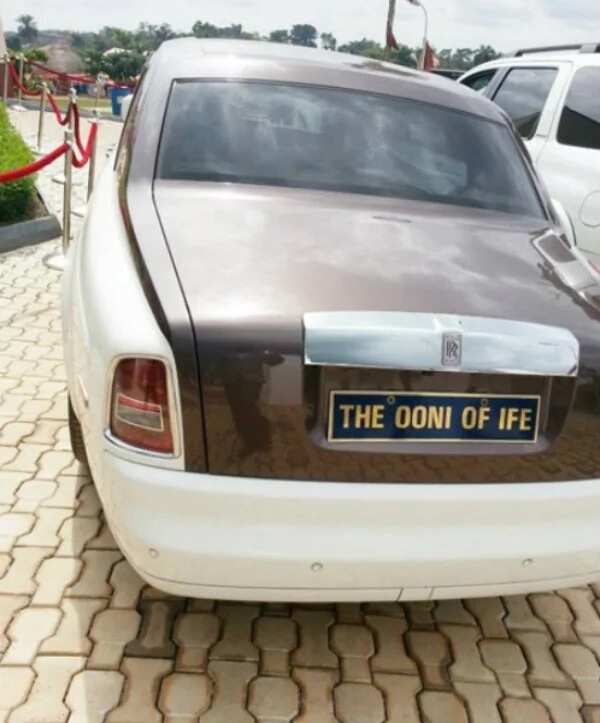 The car is based on aluminum space frame chassis, the platform has the name "Architecture of Luxury". Electronically controlled dampers and self-leveling air springs provide even higher level of the comfort.
The model itself was recognized by many automotive journalists as the best luxury car of the present time. The interior was described as "spectacular", "utterly exemplary" and "wonderful". It has majestic passenger accommodations, extravagant and iconic styling, and there are near infinite customization options of the interior.
Ooni of Ife is a Nigerian monarch, his full name is Adeyeye Enitan Ogunwusi. Ooni is the king of ancient Nigerian kingdom Ile-Ife, the monarch holds this position since 2015. It is hard to say how huge is his amount of money. Even Forbes doesn't publish any information about his net worth, but he is always in the list of top richest people of Nigeria. King's palace and cars are considered as the proof of his wealth. See also: First class kings in Nigeria.
We can say that Ooni of Ife Rolls Royce is one of the most luxurious cars not only in Nigeria but in the whole Africa. Maybe in the near future we will overview some new luxury vehicle of the King, wait for new publications.
READ ALSO: The most expensive car in Nigeria and the owner
Source: Ooni of Ife rides super luxury Rolls-Royce