To look well-groomed, a modern woman needs to pay attention to every detail of her look. This is especially difficult when every new season brings a huge change in make-up, creating hairstyles, and wardrobe. Do you want to be trendy and know types of eyebrows? Then you came to the right place!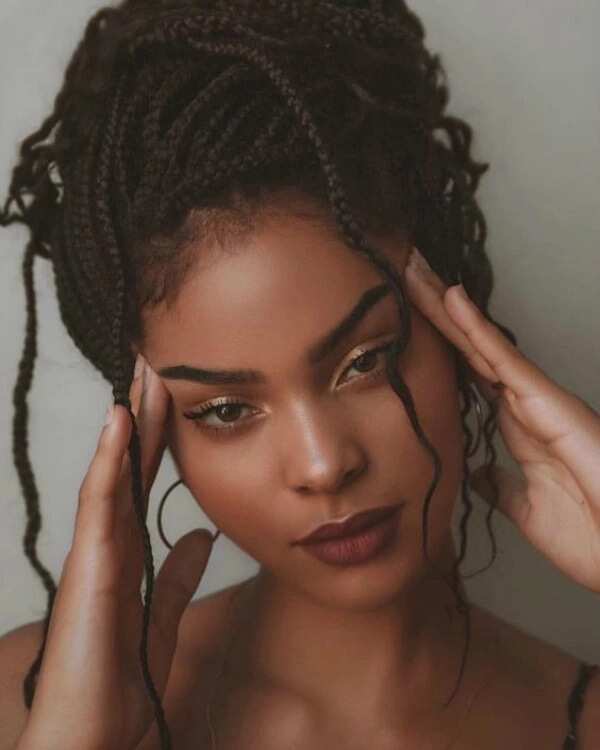 Types of eyebrows shapes
Trendy eyebrows of 2018 profitably underline the image of each woman. A few years ago there was no so much attention to this seemingly insignificant detail of the female face, but now everything has changed. To correct them we have to use a special eyebrow makeup, dye them and correct. Eyebrows absolutely have a place in creating fashionable images. Therefore, it`s so important to know which types of eyebrows will be popular in the next year. Let`s consider this issue further.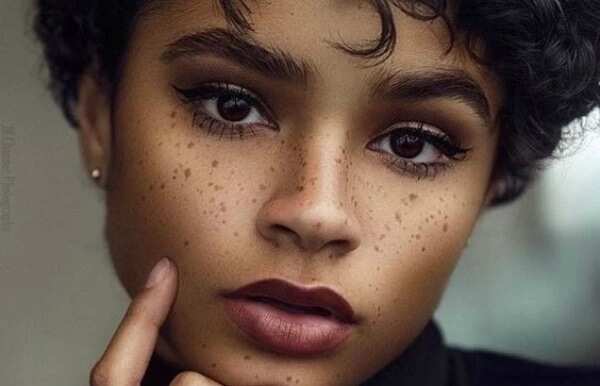 READ ALSO: How to draw eyebrow arch?
Natural eyebrows shape with smooth and soft bends has;t lost its popularity for two years already. To correct eyebrows you need to pluck only the nose and lower hairs. As for the upper contour, it should be corrected only if there are separately growing hairs. To fix the eyebrows, you need to comb them with a soft brush in the direction of all hair growth.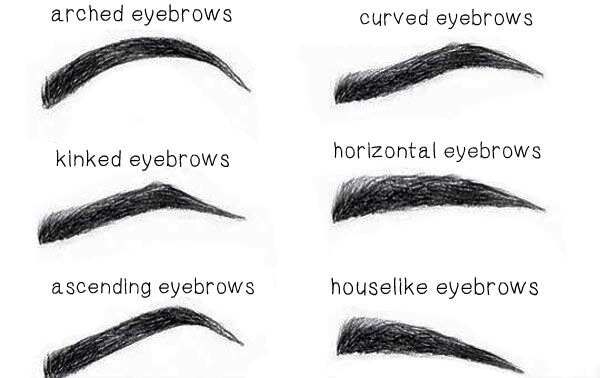 READ ALSO: How to draw eyebrows: step-by-step guide
Choosing a suitable eyebrows shape, you should always focus on the shape of your face and the superciliary arches. Cosmetologists recommend women to correct their eyebrows, plucking hairs on the lower line of the eyebrows.
Don't forget that eyebrows, like other parts of the body, require care. To make them look healthy and natural, experts recommend to comb, pack, massage, lay on masks and creams on them. Such an approach will help to make an amazing eyebrow appearance even without complex cosmetic procedures and styling.
From the last season, thick dense eyebrows are in trend. There are lucky ladies, who have the natural thick eyebrows and this form looks good on them. It should be remembered that large eyebrows emphasize skin imperfections. Before you decide for such changes with your face, you should visit a cosmetologist and maximally cleanse the skin of flaws.
❎ It is important to remember that the width of each eyebrow should be the same at the highest point of the eyebrow and the middle of the face. And the distance between the eyebrows shouldn`t be more than 2 centimeters.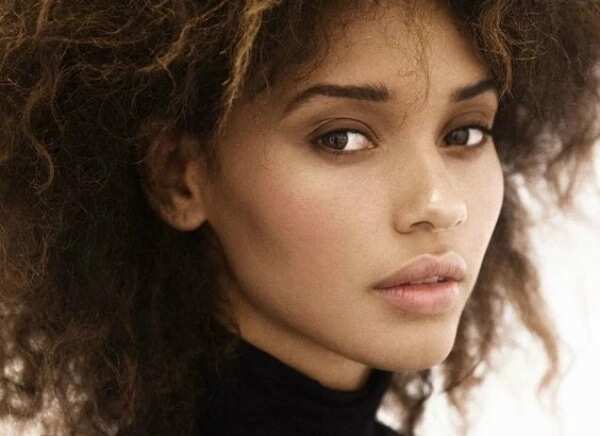 READ ALSO: 6 Simple Steps On How To Draw Your Eyebrows
Eyebrow styles trendy in 2018
❎ One of the most high-quality and safe materials for dyeing eyebrows is henna.
The main task in making eyebrows is to emphasize facial features. It is especially important to remember, if you are going to do tattooing or permanent makeup, it's not always possible to completely remove ink. And if the procedure is not entirely successful, getting rid of its consequences will be difficult.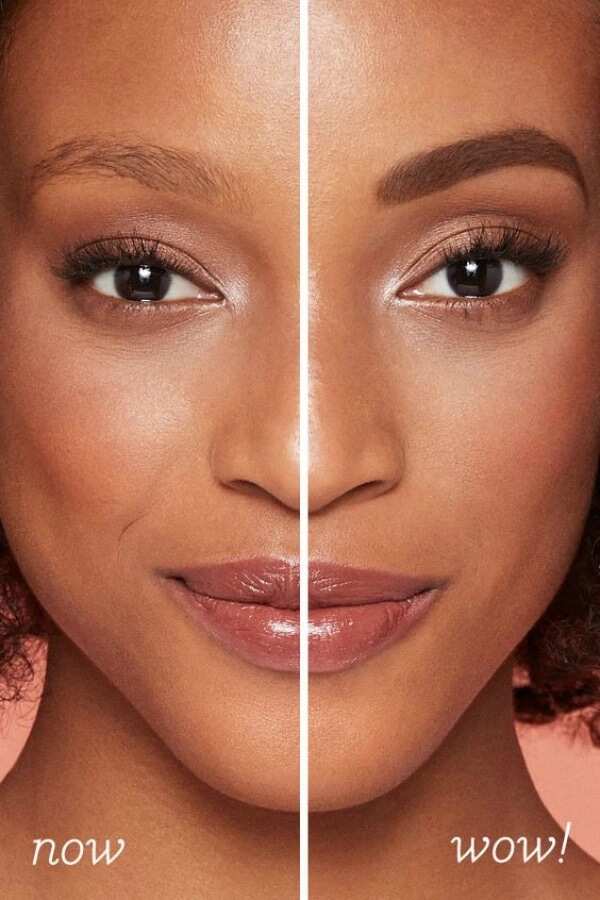 READ ALSO: How to shave eyebrows step by step
Professionals distinguish several basic recommendations on eyebrow styles that are trendy this season:
Large arches tend to emphasize skin imperfections. Before their design, you should clean your face or visit a cosmetologist, who helps you to clean your face.
In everyday makeup don`t highlight the arches too brightly. They should be of medium thickness, slightly underlined with a pencil or shadows.
Experts don't get tired of reminding that eyebrows and hair color shouldn't be identical. Arches pigment can be several tones lighter than their general tone, and vice versa.
Cosmetologists don't advise to follow the trend on wide eyebrows for women over 40 years old, because the face will look older, and the gaze will seem heavy and evil.
Plucking the upper line of eyebrows should be very careful because follicles are larger and saturated with color.
Experts also advise paying attention to the smooth curvature of the eyebrow nearer to its end, this way, facial features will become more tender.
If the daily use of pencil or shadows is not for you and you want a more lasting result, experts advise micro blasting, with the help of color pigments specialist changes their form and visually makes eyebrows thicker.
Crazy eyebrow trends in 2018
And now look at the crazy trends of this season. The following information really will shock you!
Halo eyebrows
The creator of this unusual eyebrow type was a 16-year-old makeup artist and blogger Hannah Line. The girl came up with a new version of the "unibrow", combining the ends of her eyebrows on her forehead in the halo form. And in order to imitate the hairs, Hannah used shadows and special pencils.
"The idea to connect eyebrows lit up me during a conversation with a friend, who was trying to come up with a new image for herself," – the blogger said.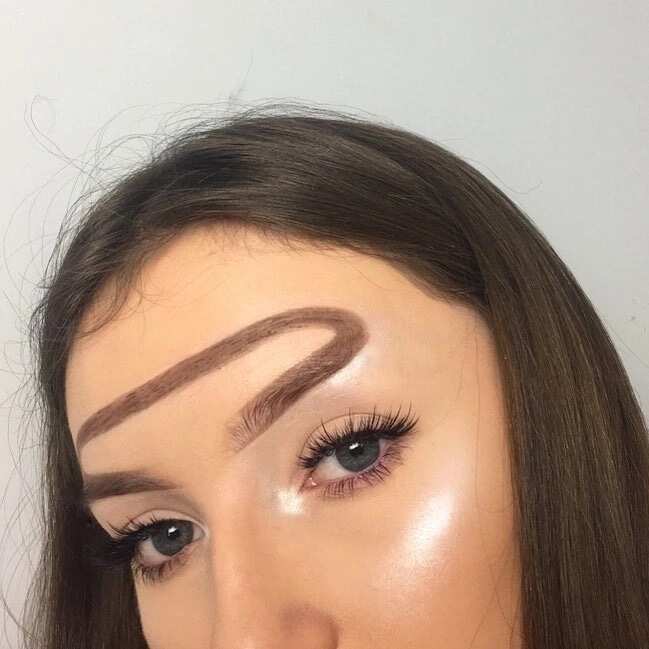 Feather eyebrows
It turns out that the creator of the trend is a Finnish make-up artist Stella Cironen. She laid out a photo with shocking eyebrows-feathers, not to become famous - just wanted to joke. The picture shows that Stella horizontally divided the hair on her eyebrows in half and put them in different directions with the help of wax, as a result, eyebrows became like a bird's feather.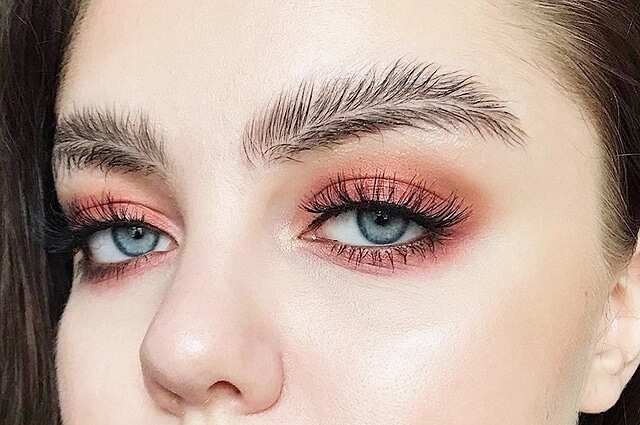 Eyebrow plaits
We are accustomed to the fact that women are the admirers of fashion trends and became legislators of feathery, tattooed, wave eyebrows. It's hard to believe, but the technique of eyebrow plaits was first tested by a 17-year-old guy named Eros Gomez.
"I spent almost an hour using things like hair gel and resin, trying to braid my tiny hair in the eyebrows, but to no avail. As soon as I realized that it wouldn`t work, I decided to just edit the plait,"– he said.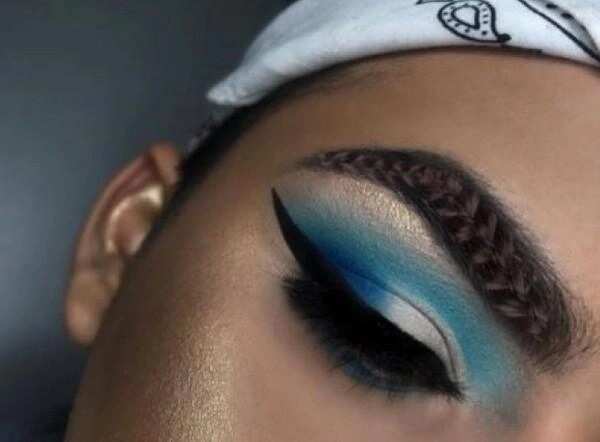 Wavy eyebrows
The new trend in wavy eyebrows was simply "blown up" on social networks, and every notable beauty blogger has already demonstrated the trend on herself.
Wavy eyebrows are so original due to the usual glue, concealer, and eyeliner. To give eyebrows more unusual look beauty bloggers emphasize theirs with multi-colored shadows.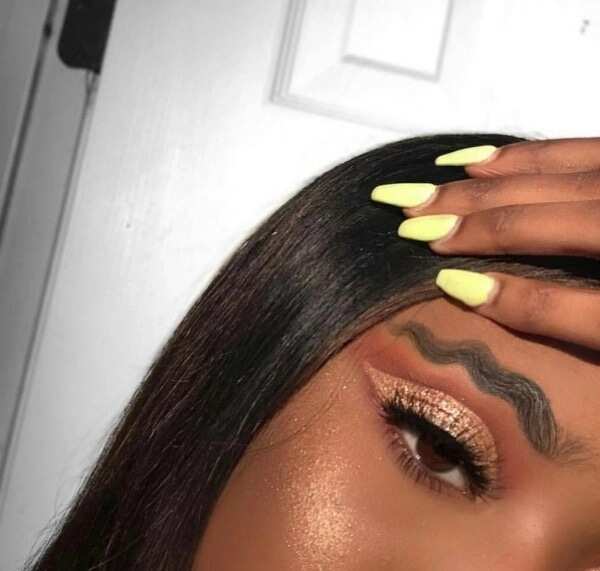 Eyebrows with a shaved strip
For many years, you can observe how young people, to add a bit of eccentricity to their image, shave a small strip of hairs on their eyebrows. Thus, guys and girls try to emphasize the individuality of their image and stand out against the background of others. This can be done only with a razor, shaving foam and tweezers. The main thing is you have to be careful and not to shave off unnecessary :)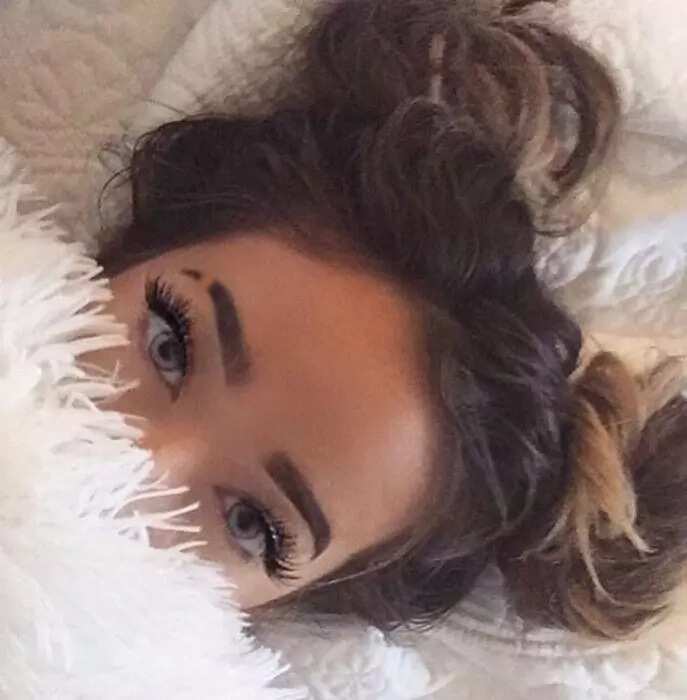 The look of a modern, stylish, well-groomed woman includes a lot of details. Among them, there are properly chosen wardrobe, appropriate hairstyle, and neutral makeup. However, makeup is not so important itself as perfectly designed eyebrows. I hope this post will help you to make perfect eyebrows. Be the queen! ♕
Source: Legit.ng