A 'good Samaritan' named Chidiebere Onwumere recently shared a story of how he ended up spending 2 years in prison all because he helped rush an unconscious neighbour to the hospital.
Speaking in a recent interview, Onwumere said he was wrongly imprisoned for causing the death of one Uzochi Chinyere, a neighbour whom he rushed to the hospital, following her drug overd*se in Abia State
"I got home that day, around 6pm, only to see my neighbour lying helpless and I decided to assist her to the hospital with the help of other neighbours. A pastor who resides within the neighbourhood, took us with his car to a nearby hospital called Shiloh hospital, where the doctor asked us to deposit N5000 to conduct a test that would determine exactly what was wrong with her.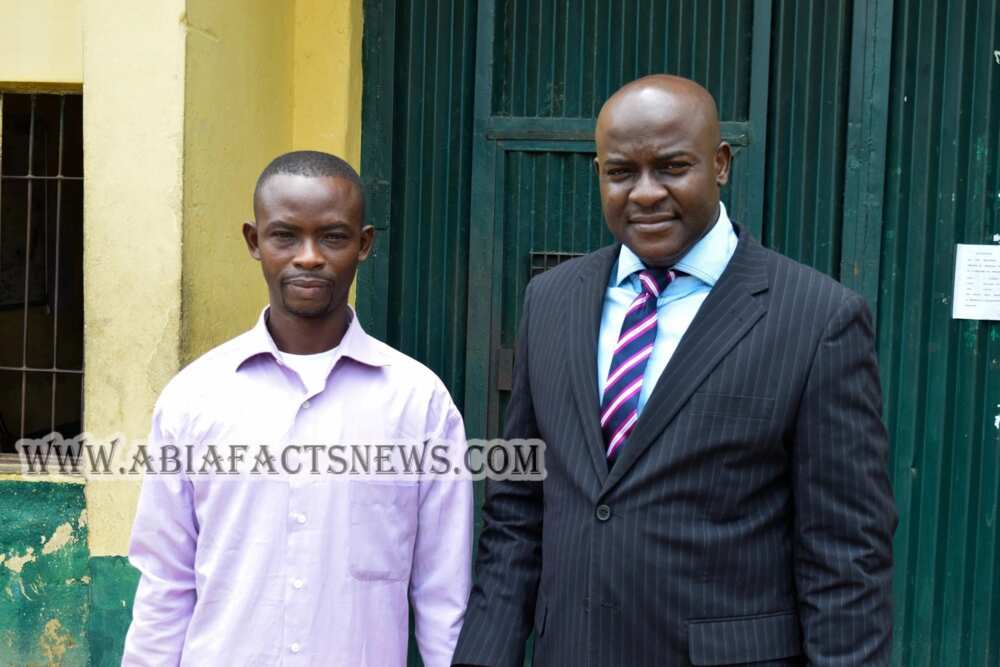 I and some other neighbours contributed the money. When the result came out, the doctor told us that she was on substance overd*se and was knocked out by the illegal substance. He assured us that she would be well again.
READ ALSO: Vogue magazine names Wizkid Africa's hottest pop star
However, the next morning, Mr Promise, the deceased's elder brother, arrived the hospital and insisted on taking her away to another hospital against the doctor's advice. After a few days, he came back to our compound and took me to World Bank police station, Aba, where he handed me over to the police, claiming that I beat his sister to death.
Despite pleas that my hands were clean and that there was a doctor's report stating that their sister died of substance abuse, Promise insisted and filed a murder charge against me.
I was arraigned on suit no. U/520c/2016 and remanded in prison custody since June 2016. It was one Barrister Jerry Uzosike that God used to vindicate and bring me out of prison," he told Abia Fact News.
This is coming after a taxi driver was charged to court in Lagos after refusing to pay an ashawo N6000 after a bout of kerewa.
PAY ATTENTION: Install our latest app for Android and read the best news about Nigeria
Customs Seize N1bn Worth of Codeine: Importation of Fairly-Used Bags, Shoes Banned | Legit.ng TV