Who says wishes are only granted in fairytales? Celebrity musician and actor Banky W made a wish and he got just what he asked for.
Earlier, Legit.ng shared the news of the celebrated 40th anniversary of Banky W's parents. As reported, the aged couple who have spent forty years of their lives together commemorated their togetherness with an elaborate ceremony that was well attended by their friends and family members.
The older Wellingtons were surrounded by their five children who were very happy for their parents. Amidst the celebration, a family portrait capturing the entire members of the household was taken.
The picture taken by a photographer simply identified as @marybosotu on Instagram listed the five children birthed by the 40-year-old marriage.
READ ALSO: How old is Banky W daughter and who is her mother?
Other extensive family members like a grandchild and the husband to the only girl of the house were included. But one person seemed to be missing from the photo shoot and that was Mrs Banky W.
Banky W. who has established himself as an actor joked about the fact that his wife and colleague Adesua Etomi was absent from the family picture.
PAY ATTENTION: More Nigerian News on Legit.ng News App
But the R & B musician did not stop there. He also requested that somebody should please include his wife in the captured image. The veteran singer made sure to include just enough emojis to show just how much he needed his request granted:
"Happy 40th Anniversary to the original Mr and Mrs Wellington. Somebody shld pls epp me photoshop my own Mrs Wellington inside ❤ Thank you @marybosotu for the awesome pictures."
You can bet the request of the EME record label owner was granted. A fan of his who had caught on his wish granted his petition. In a very neatly done way, Banky W's heartthrob, Adesua was included in the family portrait.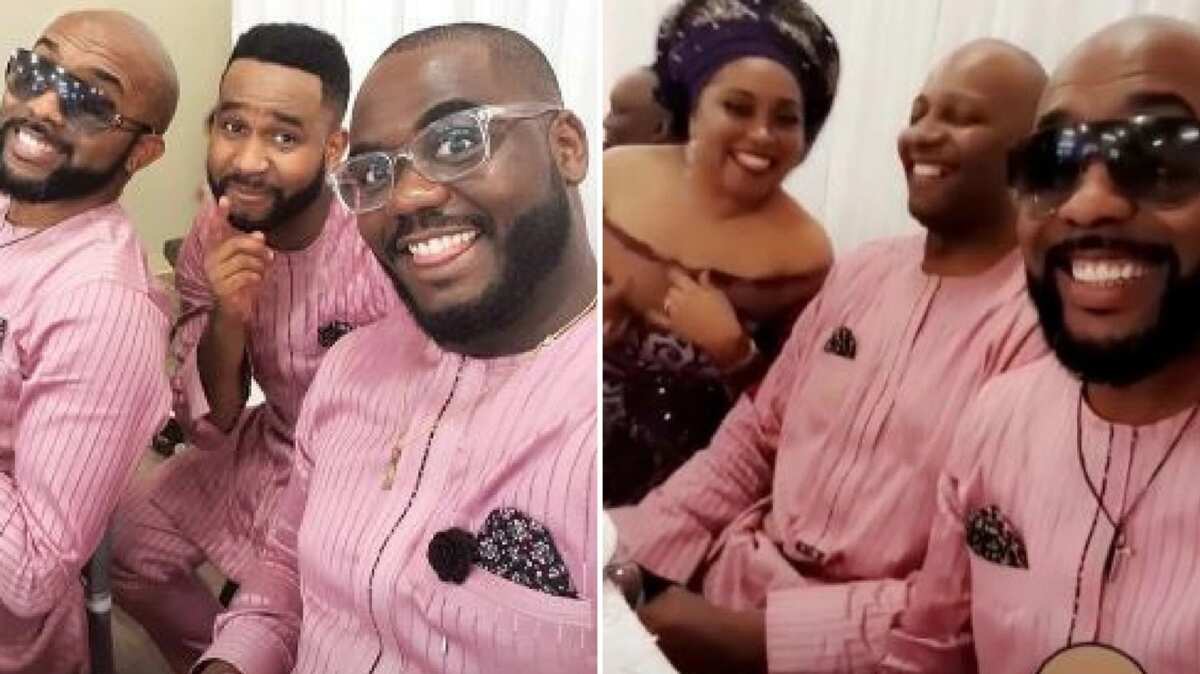 PAY ATTENTION: Relationship gist at its best on Africa Love Aid
The artist who must have a good grasp of how photoshop works made sure to place the beautiful award winning actress close to her hubby in a beautifully posed way.
What was even more interesting about the artistically done work was that Adesua's attire rhymed beautifully with what DeeDee George, Banky W's sister and the only other female in the group wore. This made Adesua complement the picture beautifully so that it looked like she was never absent.
See what the edited family portrait look like: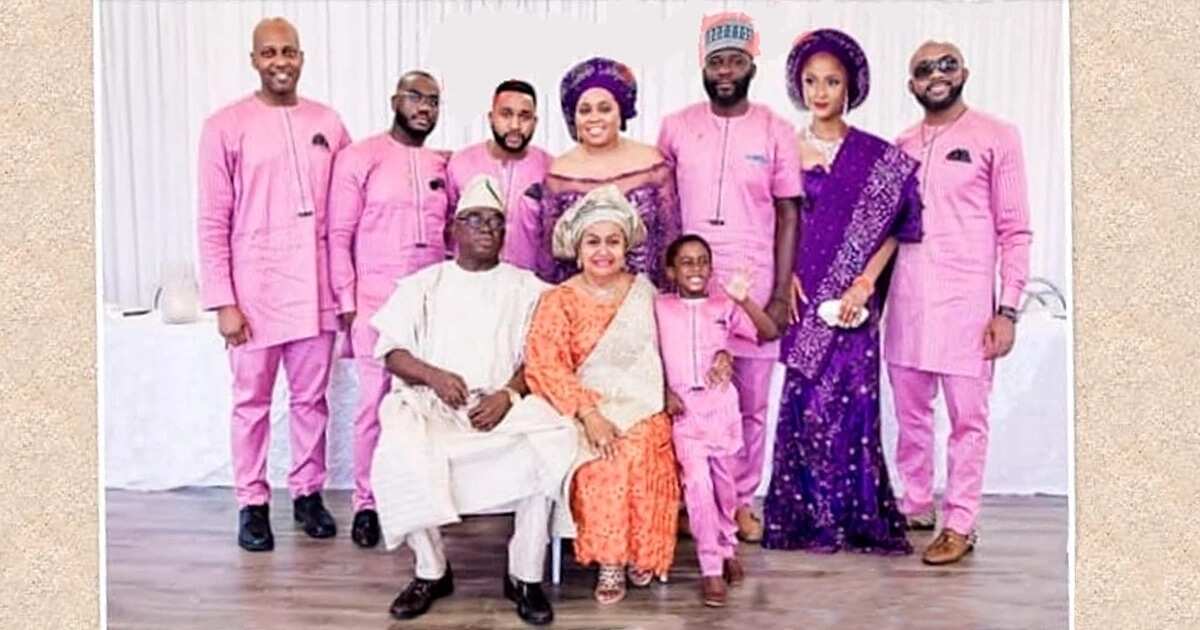 Laughing with Adeola: The Most Epic Nollywood Moments | Legit.ng TV
Source: Legit.ng