How to make onion oil at home
Onion (Állium cépa in Latin) is a herbaceous plant that grows all over the world. In most cases, this vegetable is used as an ingredient for cooking various dishes. However, it is difficult to underestimate its role in phytotherapy. Essential onion oil has many useful properties that have a beneficial effect on health and appearance. If you want to find out how to make onion oil at home, you have come to the right place.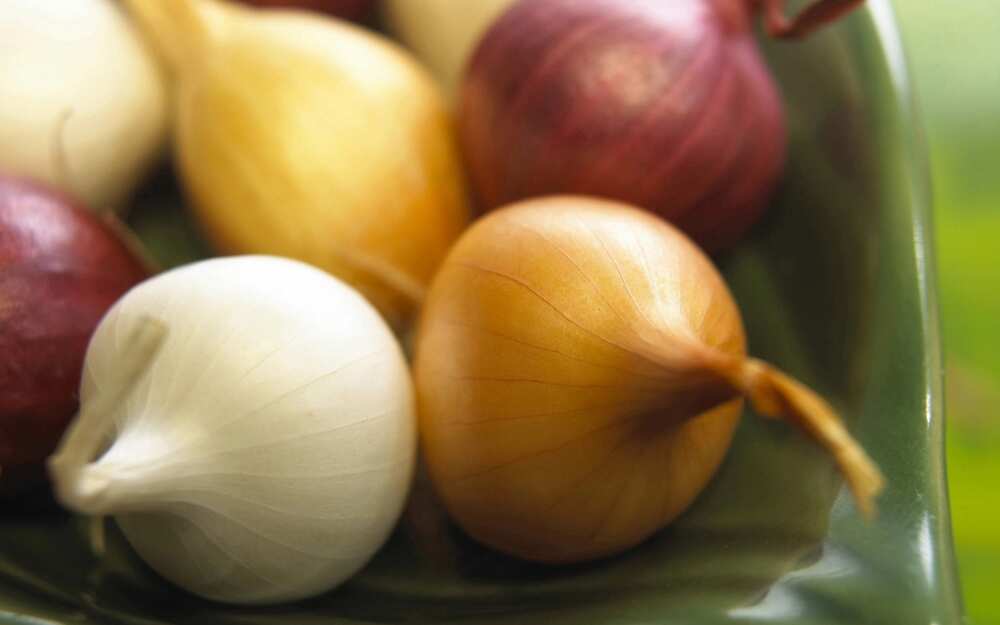 How to make homemade onion oil
A large number of people haven't even heard about the existence of such type of oil. Want to learn how to make onion oil? Just follow the steps below:
Firstly, you need to select quality bulbs and wash them well. We don't need to clean them, we'll use them with husk because it is healing.
Then cut the vegetable into large pieces, wedges or rings, shape doesn't matter.
After cutting, add the chopped onions to a pan, it can be enameled, cast iron or aluminum.
Fill our pieces with sunflower oil. Onion should be completely covered with liquid, pour 2-3 cm on top. After putting a saucepan on the fire, bring oil to boil without closing the lid. And only then you can close and cook onion oil in an open saucepan.
The mixture should boil for a long time, about 1 hour, on low heat, that is mass in saucepan should barely gurgle.
It isn't necessary to fry onions heavily, therefore oil color shouldn't be dark.
Next, we set saucepan off the fire, cover it with a lid and leave it to cool.
After the above, filter mass and draining the liquid into a glass container. Close the jar or bottle containing onion oil with a plastic or metal lid, stopper.
Store at room temperature.
That's how to make pure onion oil!
READ ALSO: How to grow hair faster: home remedies you should know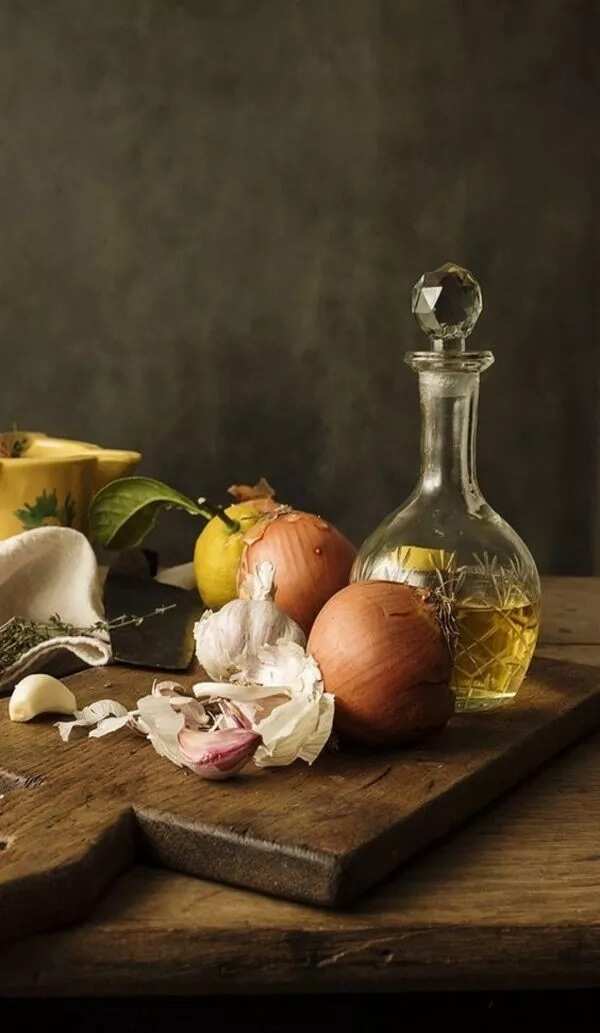 READ ALSO: How to use onion for hair growth
How to make onion oil for hair growth
In the fight for density and desired length of hair, present-day beauties are offered more and more new products: cosmetic companies and medical products have filled the counter of pharmacies and shops. But sometimes nothing helps our hair like the power of nature and old grandmother's recipes. Therefore, more girls turn to folk medicine. One of the most effective and popular ways to restore growth and hair density is the use of onion oil.
The simplest mask is a mixture of onion and olive oils. Ingredients are combined and spread on hair roots for 15-20 minutes. Olive oil can be replaced with burdock.
For hair density it is necessary to use the following mask: to the onion oil add yeast, then stir it thoroughly, until complete dissolution, and spread on hair for 20-40 minutes.
Another effective mask for the hair density and shine is a mask with onion oil, lemon and carrot juice, for which you need to mix all the juices, add onion oil, and stir it. Then you should spread this mixture on roots and leave under the towel for 40-60 minutes.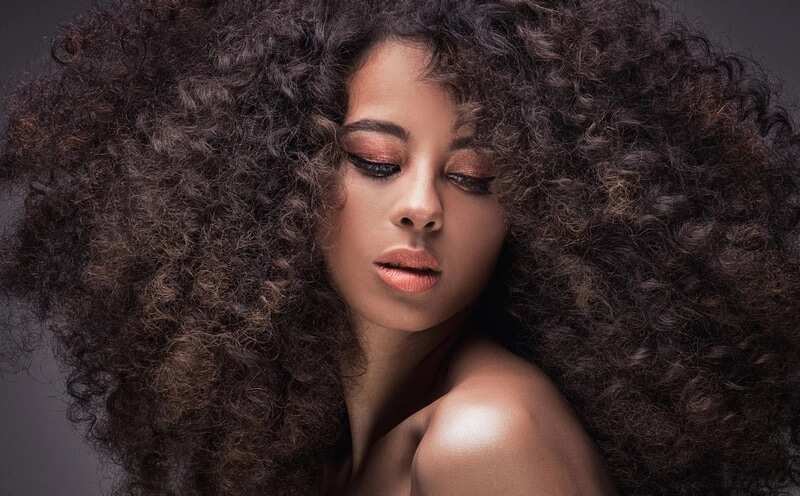 READ ALSO: How to make neem oil from neem leaves
How to make onion oil for cooking
For this, you need to clean and chop the onion very finely. Heat sunflower oil in the frying pan, put chopped onion in and fry it on low heat until golden brown. Then let the onions with oil become cool, strain through a double layer of gauze, pour into a bottle, tightly close the stopper and store in a dark and cool place.
Onion oil can be replaced with sunflower oil and used in cooking a variety of dishes. For example, onion oil is perfect as a salad dressing, which links all the components of the salad into one and creates its unique bouquet.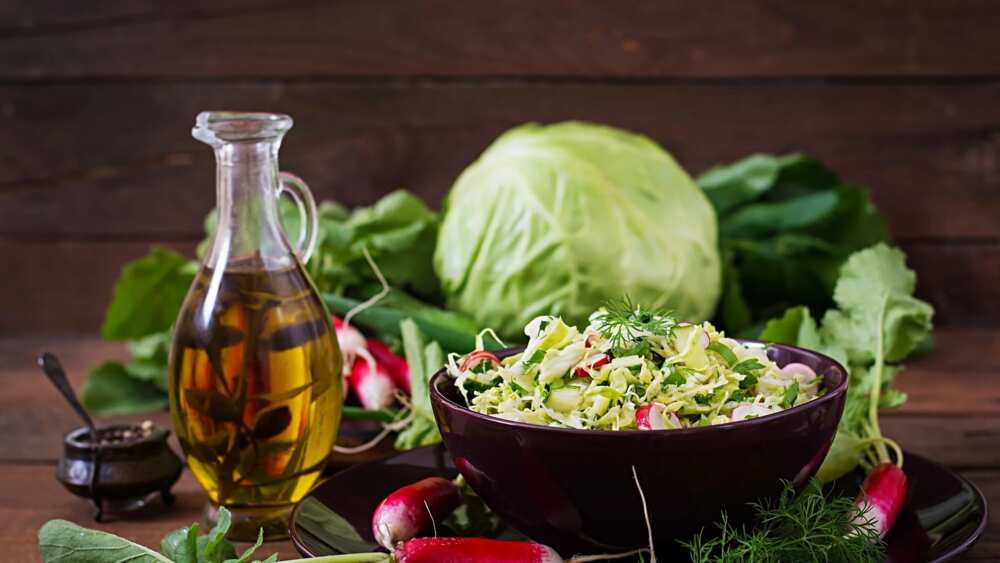 Onion isn't called the king of root crops for no reason, by virtue of its useful qualities no vegetable is comparable to it. Prepare onion oil at home and enjoy its incredible benefits every day.
READ ALSO: Benefits of eating raw onions everyday
Source: Legit.ng