- Nigerians are preparing for the 2019 general elections to vote in their preferred leaders at various levels
- Registration and collection of Permanent Voters Cards (PVCs) is currently going on across the country
- Internally Displaced Persons (IDPs) in Plateau state are not left out of the exercise
Internally Displaced Persons (IDPs) in Plateau state are joining other Nigerians in the registration and collection of their Permanent Voters Cards (PVCs) by the Independent National Electoral Commission (INEC).
Legit.ng visited one of such camps, located inside a Church of Christ in Nations (COCIN) building, at Heipang, Barkin Ladi local government area of the state.
At the camp, INEC officials were seen registering the IDPs, who were also participating in the exercise happily.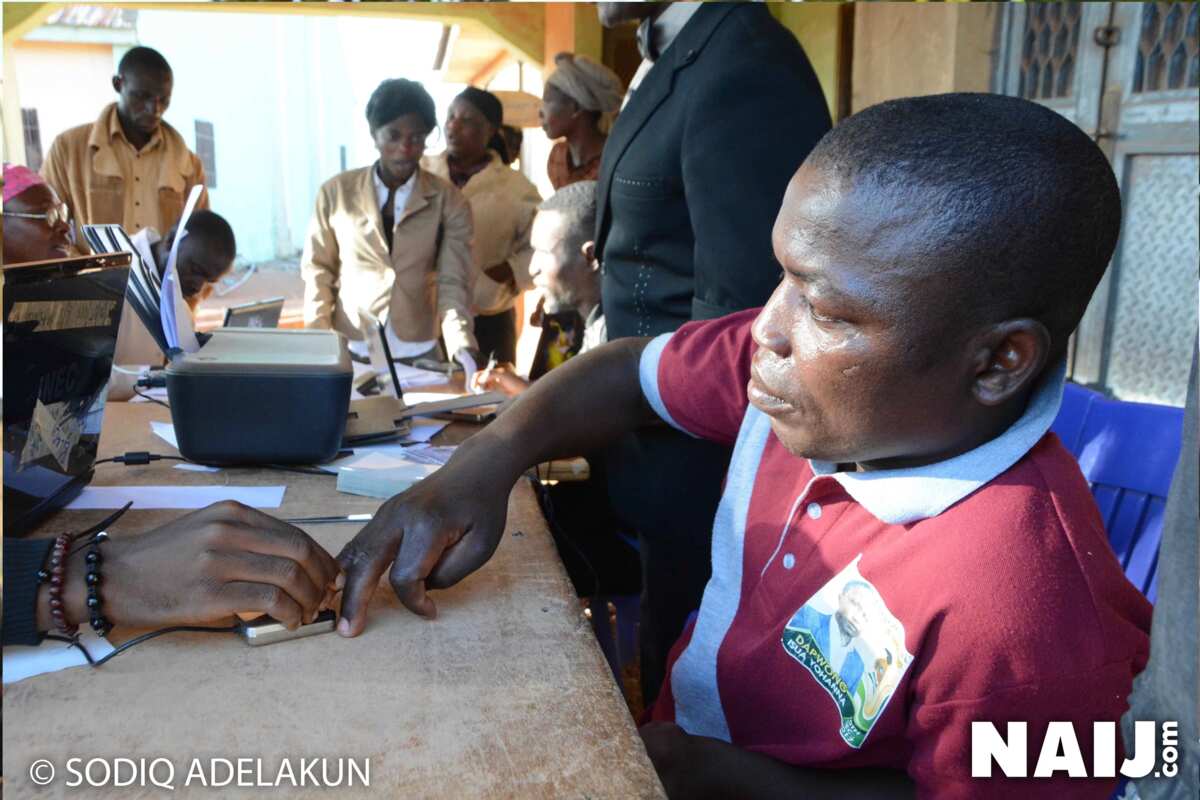 READ ALSO: No guns, money, PVCs were found in sacked Daura's house - DSS reveals
The IDPs say they are determined to change their fortunes by voting in leaders who will pay attention to their well-being.
One of such IDPs is 37-year old Gyang Davou, who said he didn't vote in the previous election, but he is determined to vote now because of his current situation.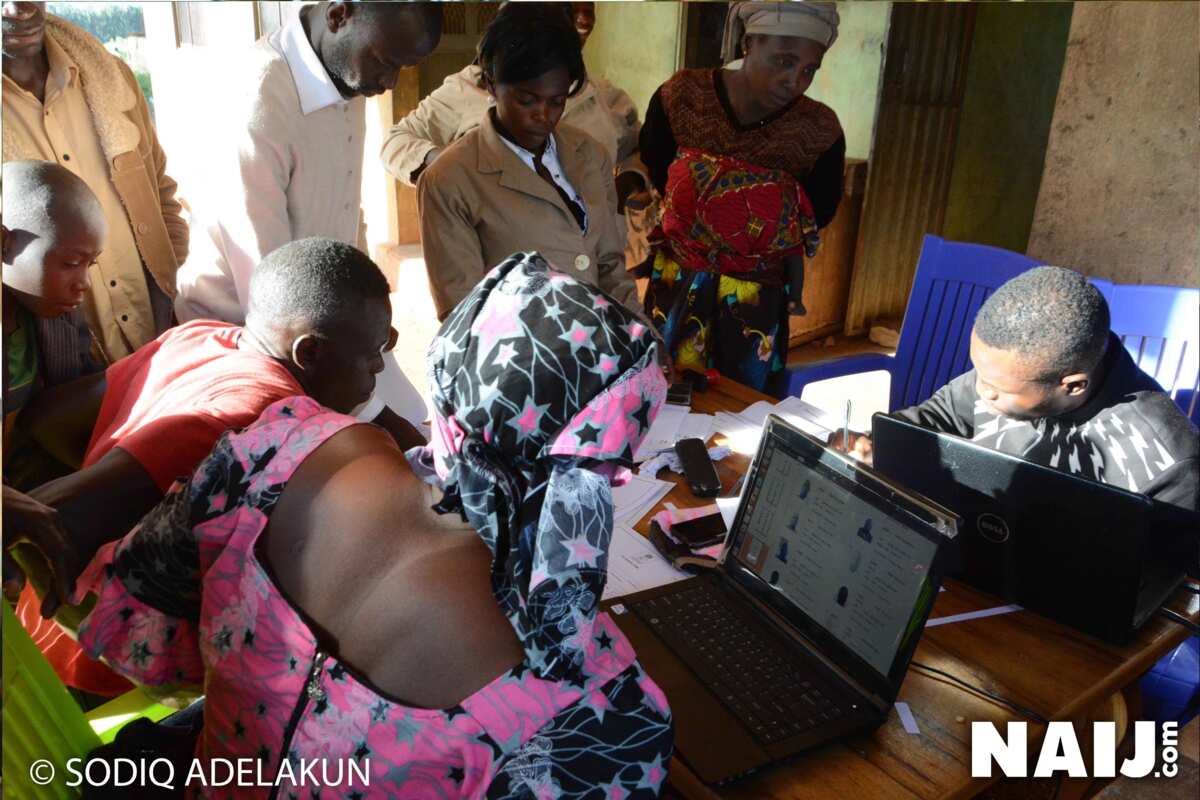 His words: "I did not vote in the last election, but with all these happening, so I said this time around, I will vote for a credible leader.
"I will like to have a credible leader that will stand for me anywhere, anyhow, no matter the situation to protect lives and properties and good governance.
"I pray that the leader I will vote for, will stand on his feet, for this thing that happened, not to happen again. And I will also like the leader to take us back home, because staying here in a crowded place is not good for us."
For Franca Bitrus, an 18-year old first-time voter, she said she is "happy," but also "desperate," to vote a leader of her choice.
She said she expects anyone she votes for to "fix roads, building bridges and boreholes in villages," adding that "I will like him to come to our aid, so that he will help us go back to our village."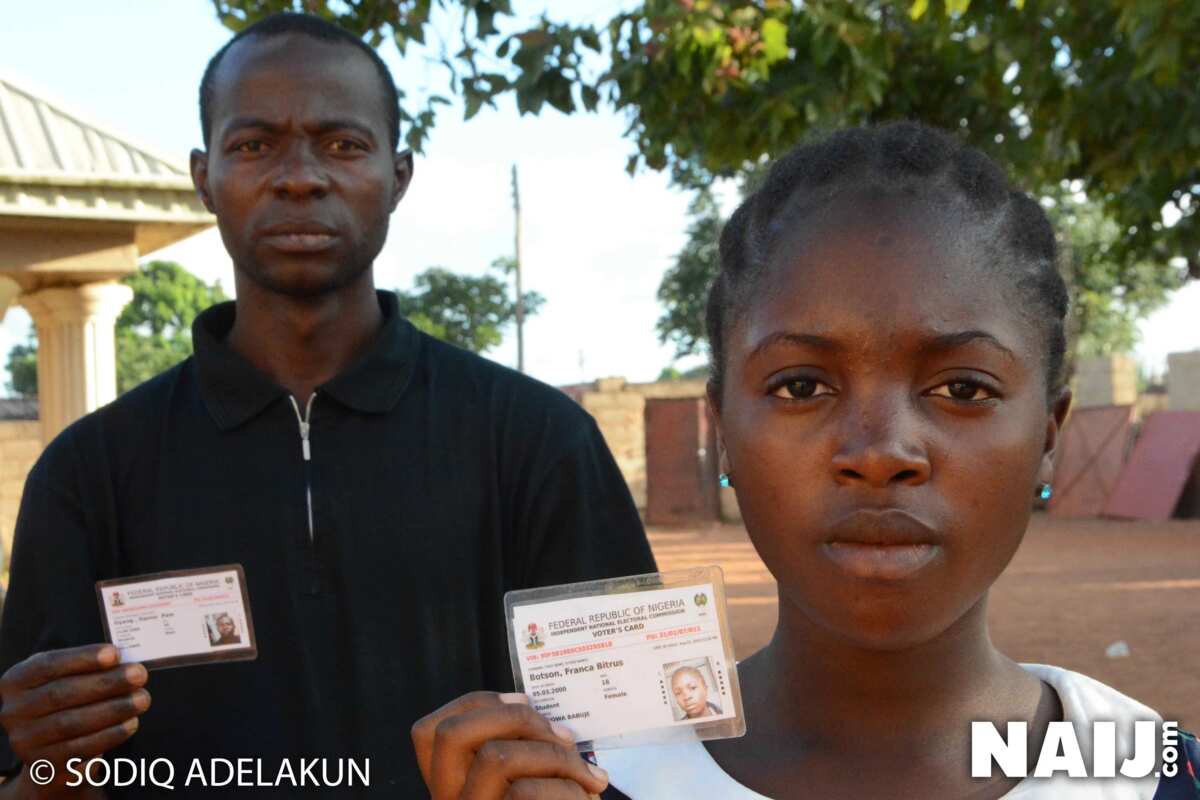 The exercise holds from 9am in the morning till 5pm in the evening every week day and will end on Friday, August 17 nationwide as announced by INEC.
The INEC electoral officer in Barkin local government area, Mrs Rebecca Adagadzu, told Legit.ng that they register an average of 100 people per day.
There are 2,620 people at the camp. 444 are men, 1,008 are women, while the remaining 1,088 are children.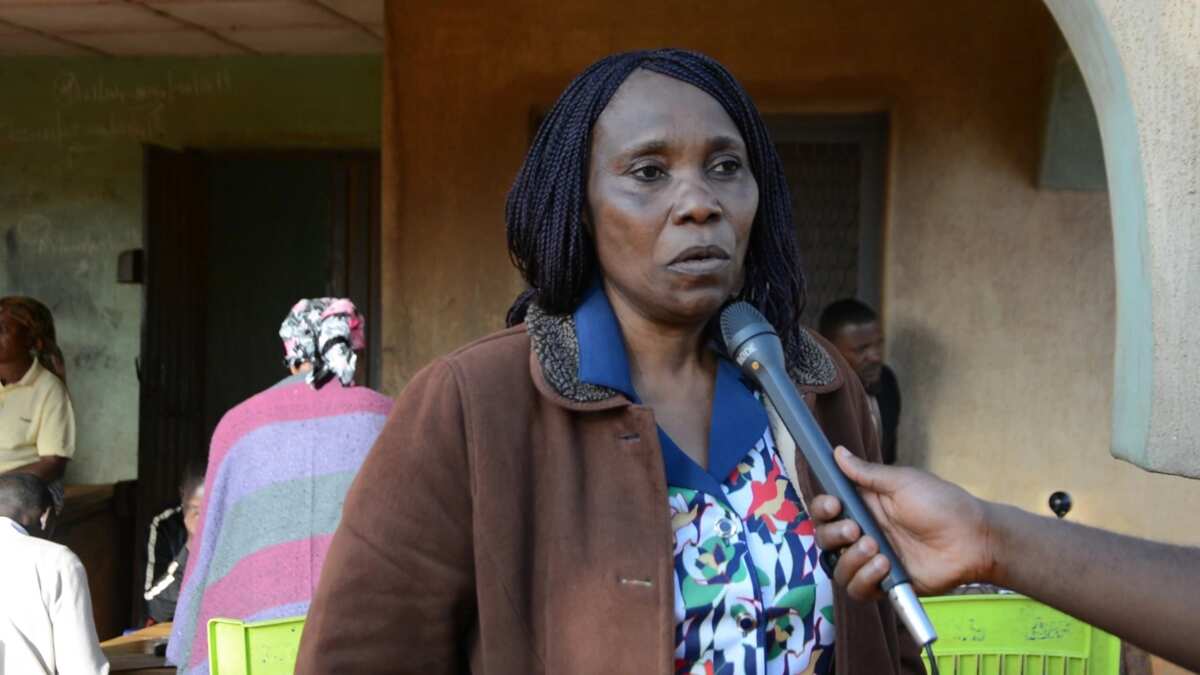 "They are very happy; their response is very impressive. Especially those whose cards are lost and those who just joined the age of 18. They are now coming out, especially those who were reluctant to come out, with this now, it is closer to them, because some of them had complained of the distance. But now that we have come closer to them, they are so happy about it," Mrs Adagadzu said.
She added: "While we decided to come to the IDP camps, you know most people, when this thing happened, they were not prepared, so they were running for their lives and most of them, their cards got missing and some, their cards got burnt because most of their houses were burnt down.
"So, we feel it's their right especially now that elections are fast approaching, that's why we decided to come, at least, they will participate in the election."
Asked what the electoral commission would do if the IDPs return to their villages before the election, she said INEC has made provisions for that.
"As we register them, we put them in their unit and their wards, so when the time comes, if they are able to take them back to their places, they will go and vote there, if not, we will still make arrangement where they will vote," she explained.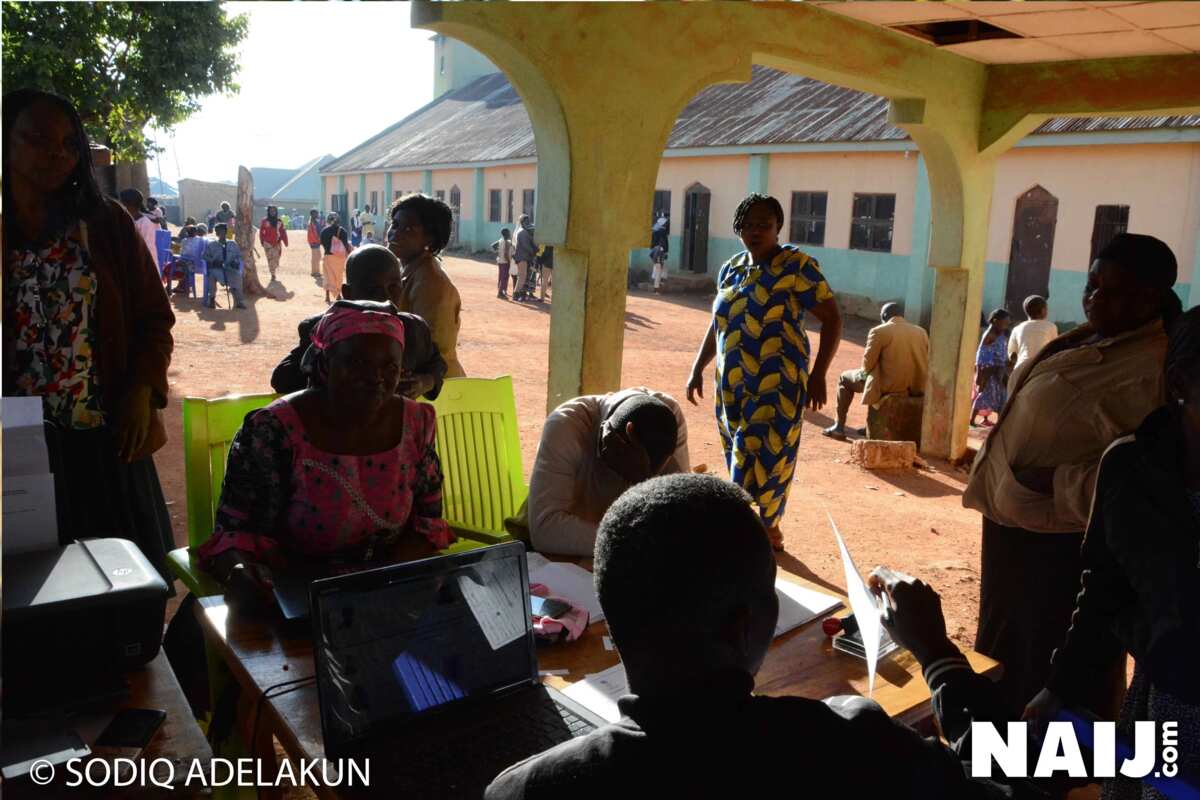 INEC's decision has been hailed by stakeholders in Plateau as many rural dwellers in the state are currently living in IDP camps due to the invasion of their villages by suspected armed herdsmen
According to the Plateau Initiative for Development and Advancement of the Natives (PIDAN), a socio-cultural organisation for indigenous tribes of the Plateau, more than 219 natives have been killed by armed herders in four local government councils of the state within the past 4 months.
A recent media report also claims that over 54 communities in Plateau have been taken over by herdsmen after recent attacks in the state on farming communities.
According to the report, the attacks have seen native communities in Plateau state taken over by invading herders and even renaming them.
The natives, mostly Berom by tribe, the report says, have watched helplessly as their homes are occupied, people killed and farmlands taken over and, in some cases, the original names of the villages changed.
The report noted that prominent leaders of the Berom tribe and socio-cultural groups before now had consistently appealed to the federal government to tackle land occupation by foreign herders but their entreaties were ignored.
Davou Dalyop Jambol, the president of Shonong Development Association in Plateau state, in a recent interview with Legit.ng says the crisis has escalated because of the bias of government.
His words: "To the best of my knowledge, I have never seen one day that a Berom man attacked a Fulani man. None!
"From all these attacks since 2001 till date, no Berom man has never gone to anybody to attack him. The attack is always on the Berom man. The problem now is why are there attacks and what happened? If I have not offended you and attack me, on what ground.
"Secondly, the governments are not helping matters, why I said so is, if you go the area where these people are, you will see Fulanis with weapons in their body going about, but if a Berom man happens to have a stick, going to even his farm, a security man will call him, 'come back, where are you going with this stick?'
"That means we are saying, the government is behind this thing. That is purely what is happening. Because, if a person will go to his farm with a stick, and he will be cautioned, and the person with an arm, would not be cautioned, then the person with a stick, is a second-hand citizen in this country."
PAY ATTENTION: Read the news on Nigeria's #1 new app
Meanwhile, the federal government recently announced that the N10 billion fund approved recently by President Muhammadu Buhari for the rehabilitation of farms and farming communities in Benue and Nasarawa state will also be available in Plateau state.
This was after the Plateau state government made the request through its commissioner of information, Yakubu Dati.
Nigeria news: IDPs in Plateau getting ready for the elections | Legit.ng TV
Source: Legit.ng