- 7-year-old Logan Mountcastle is suffering from Leukodystrophy
- A condition that affects the brain and nervous system which limits the years in the life of its carrier
- In fulfilling his dream of being a prince, Logan's mum married him in a fairy-tale themed wedding
What is life if not a place to make dreams come through. Living the best life possible seems bleak for 7-year-old Logan Mountcastle who has been diagnosed with a genetic disorder known as Leukodystrophy - a rare condition that affects the brain and nervous system.
Logan was told he has anywhere between three and 15 years left. Rather than count down to his possible demise, his mother decided to make lemonade with lemons and hold a fairy-tale wedding for her son whose desire has always been to be a prince and marry his mummy.
Family and friends came together to support the mother- Joelean during a pretend wedding at Gainsborough Liberal Club in England. The entire ceremony was a Beauty and the Beast themed event where brave Logan experienced what it is to walk down the aisle with the one woman he adores.
READ ALSO: Davido's fans go wild he performs in Namibia
The emotional ceremony, which saw identical bracelets blessed and handed out to the family, brought many guests to tears and Joelean admits it was a mixed experience.
Speaking to Lincolnshire Live, Joelene said: "It has been really emotional, I am overwhelmed. I can't get over how many people have come today. Family and friends have contributed to make this party such a good event. We've got memories that we will always cherish. He's always said that he wanted to marry mummy, which I thought was a bit bizarre, but he is never going to get the chance when he is older and he has certainly enjoyed himself."
Here are some of the photos from the special ceremony: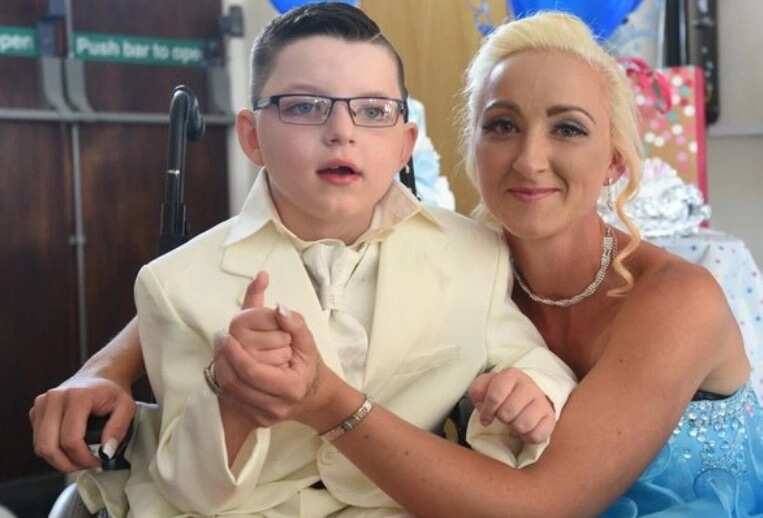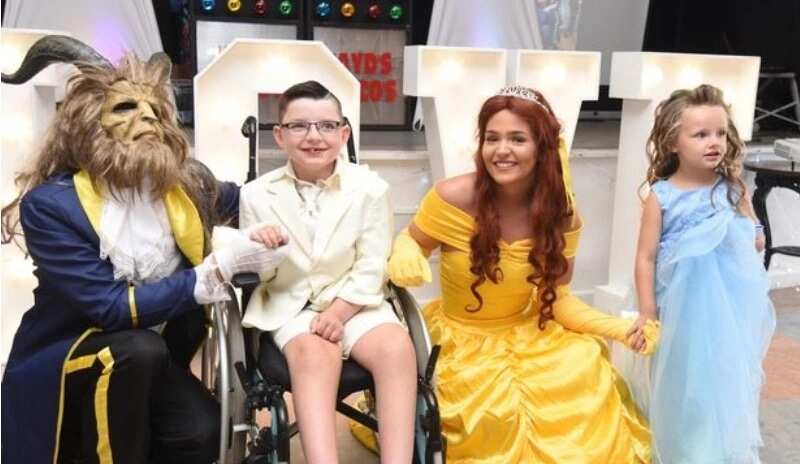 READ ALSO: Davido's girlfriend Chioma shares photos of her gorgeous lookalike sister ▷ Nigeria news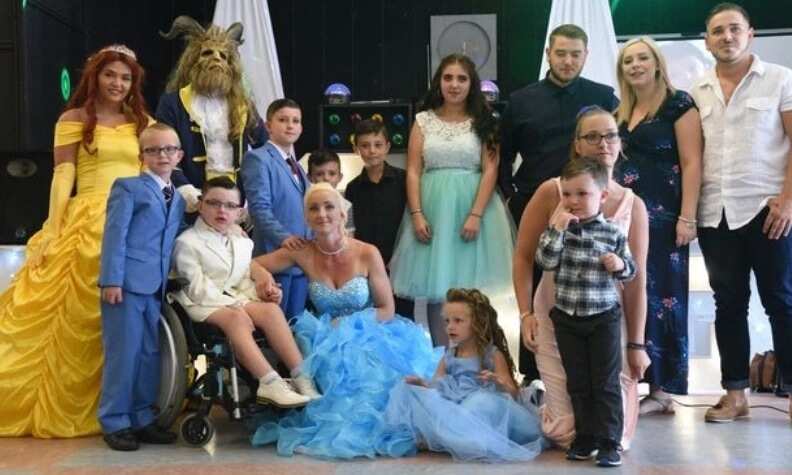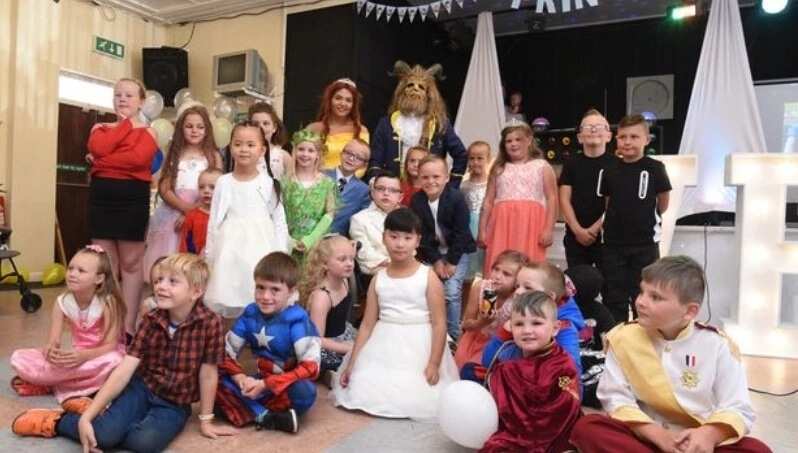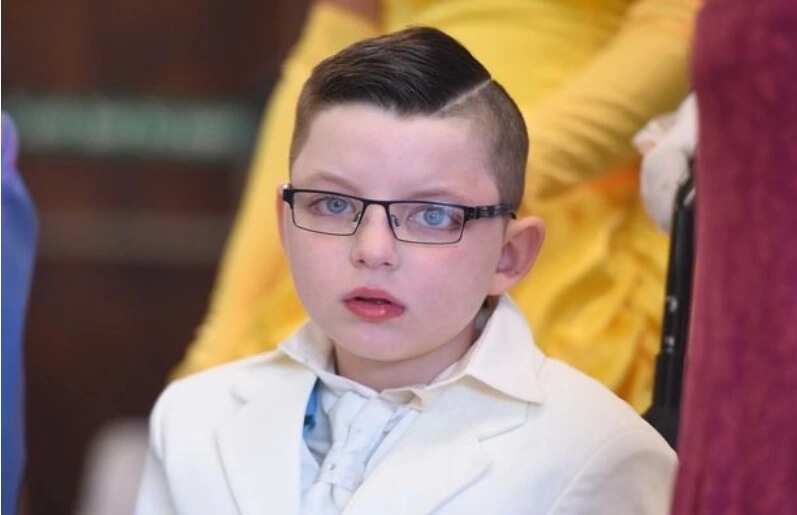 Logan's illness became a thing of concern for Joelene who was first assured by doctors that he was a normal little boy. All that, however, changed in December 2017, when a MRI scan revealed he in fact had Leukodystrophy.
On May 23, tests showed it was Metachromatic Leukodystrophy (MLD) meaning brave Logan could have anything from three to 15 years to live.
He, however, had the best day when everyone came together to celebrate love and life.
PAY ATTENTION: Read best news on Nigeria's #1 news app
Top-4 Nigerian Celebrities and Politician Weddings on Legit.ng TV
Source: Legit.ng