NOUN remita payment guide
Every year thousands of Nigerians apply to National Open University of Nigeria and other higher education institutions across the country. If you are also looking into going to this university, you should follow our NOUN remita payment guide. It is the critical stage of application and admission.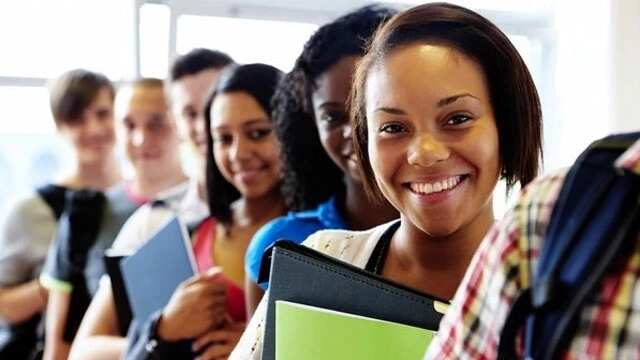 NOUN university
It is curious to learn the short history of the National Open University of Nigeria before you provide remita payment for your admission form.
This institution was first created in the 1980's but got suspended really quickly. It was reopened 2001 and for the last 17 years, this tertiary education institution has remain the biggest Federal distant learning centers in Nigeria.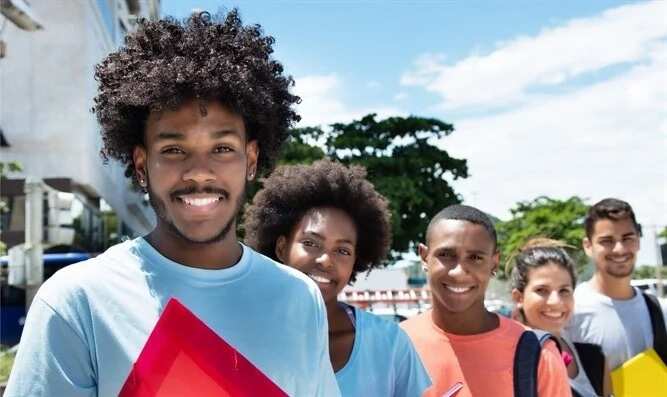 READ ALSO: National Open University of Nigeria courses and fees in 2018
Remita payment
Each student has to go through a detailed NOUN remita payment guide on how to purchase the admission form into this distance-learning center online or at a bank office.
We want to explain to you how to generate remita code for this institution. Follow this instruction, and you will successfully get your RRR number:
Step 1. Make sure you are eligible to study at NOUN university before you make the remita payment. Here are the main requirements:
For undergraduate students – your O'Level 'score' has to include at least five credits in different subjects (the two most important of them are Mathematics and English)
For postgraduate students – you should already own your first degree or HND in the field you are planning to study further along with the five O'Level credits (the important subjects are the same as for undergraduate eligibility rules)
Step 2. Visit the user-friendly National Open University of Nigeria website at https://www.nouonline.net/.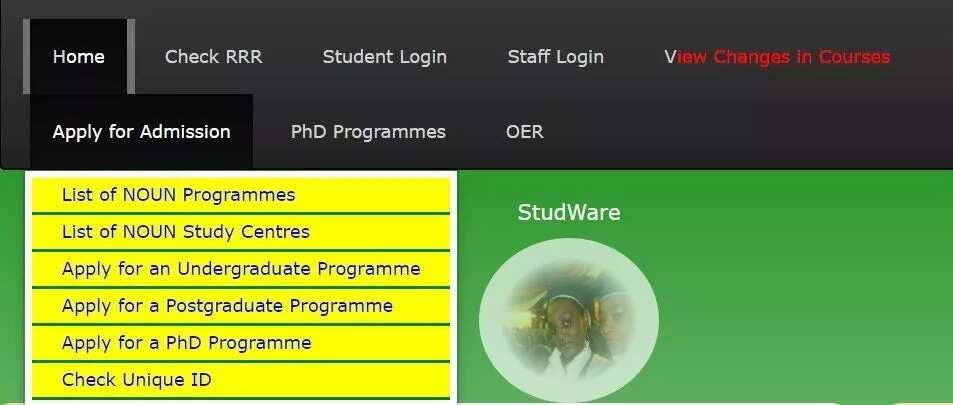 Step 3. Choose your desired program by clicking on 'Apply for Admission' option, select the type of programme and pressing on 'Select Faculty.'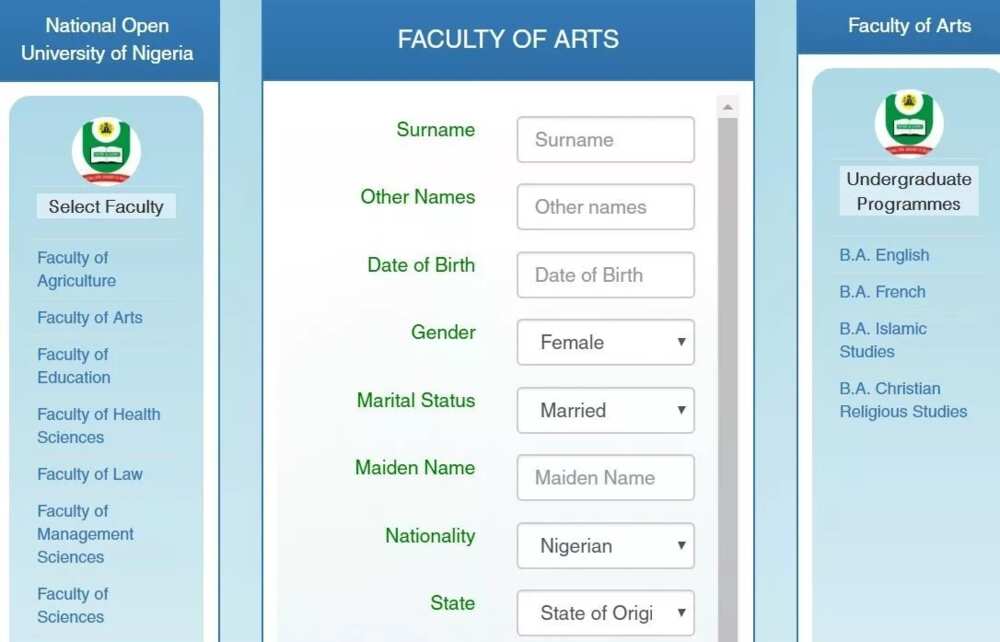 Step 4. Fill out the information (your name, address, faculty, programme), and you will see the 'View Requirements' option underneath this application form enabling.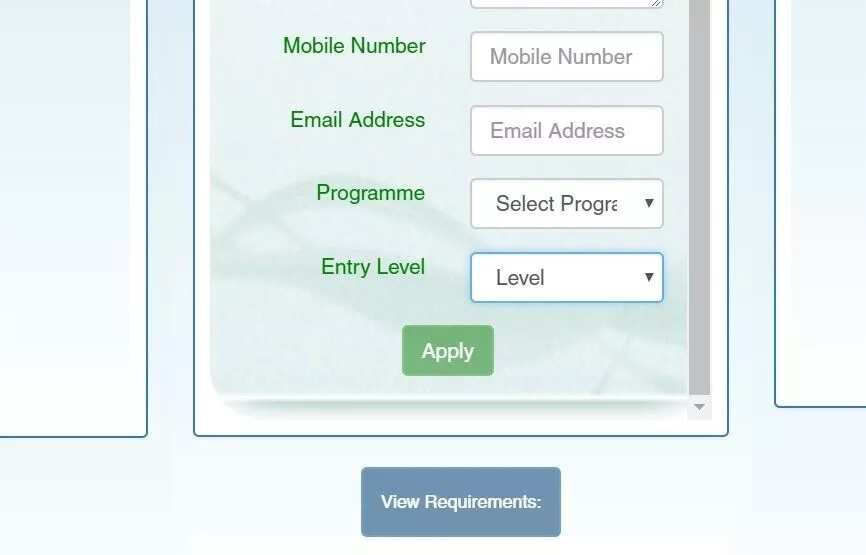 READ ALSO: 7 things to know about NOUN, Nigeria's popular online university
Step 5. Once 'View Requirements' blue button becomes active, you can choose the 'Apply' option to continue with NOUN remita payment.
Step 6. You will be redirected to the pre-payment stage where you need to complete your application and submit it online.
Step 7. If your form is filled out successfully, you will be now forwarded to remita page, which provides you with your RRR invoice. It will be used by you to pay for your admission form.
Step 8. If you have plans to complete remita payment with your bank card, you should fill out the form and proceed with payment. If you are planning to visit a physical bank office and pay there, do so. In this case, you have to write down your RRR code, and the bank officers will help you with everything else.
Step 9. After the successful payment, you need to choose 'Continue after payment' option. You will be asked to type in your ID plus RRR.
P.S. In case you have already made your payment through RRR code created several months earlier, you will need to go through the application process beginning from Step 1 and until you are forwarded to remita page. Here you will be given a new ID which you have to combine with your already created RRR once you choose to 'Proceed after payment' link.
Step 10. Every student who successfully provides remita payment will see his or her application form available online. It needs to be completed and submitted, and this procedure is awesome because it is fully automated.
Step 11. Now you are highly advised to print the application plus admission forms and take them to verify at the university administration.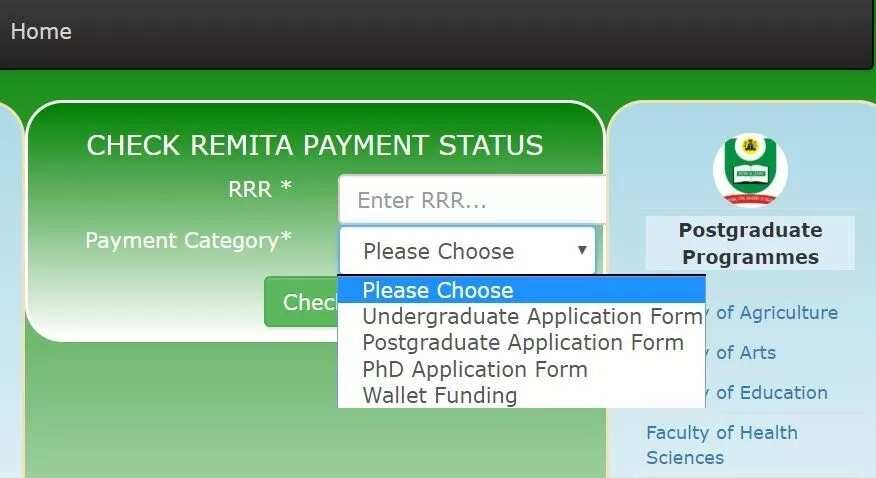 READ ALSO: NOUN courses and fees
More remita payment tips
After paying for your admission form, you should make sure everything has been successful. It is quick to check how your payment went:
On 'nouonline' website, choose the menu option that reads 'Check RRR.'
Type in your RRR code.
Choose payment category from the four options, such as Undergraduate, Postgraduate or PhD application forms or Wallet Funding.
Press on 'Check.'
We hope you have found our detailed remita payment instruction for all students who study or wish to join the National Open University of Nigeria in 2018 or 2019 useful.
Have a successful year at NOUN!
READ ALSO: National Open University of Nigeria Application Form 2017-2018
Source: Legit.ng