- An 18-year-old girl Mykehia Curry gains admission to study nursing in the college but will be incapacitated by funds
- She took a student loan to pay for her tuition fee and accommodation but still needs money for other things since she is living away from home for the first time
- Curry writes a note to God, tied it in a balloon and released it into the air
- The letter lands in the hand of an angel in human form, a Baptist minister who read it and answered her prayer
God works in miraculous ways and this teenager can testify to it. A teenager Mykehia Curry got her prayers answered in an unexpected manner.
Curry will be the first member of her family to go to college and she is aspiring to be a nurse. She had already secured an admission but she needed financial assistance to get there.
The 18-year-old had taken student loans to pay for her tuition and accommodation at Albany State University, but she couldn't afford money to buy her things that will make her comfortable since this is her first time living away from the comfort of her home.
PAY ATTENTION: Install our latest app for Android and read the best news about Nigeria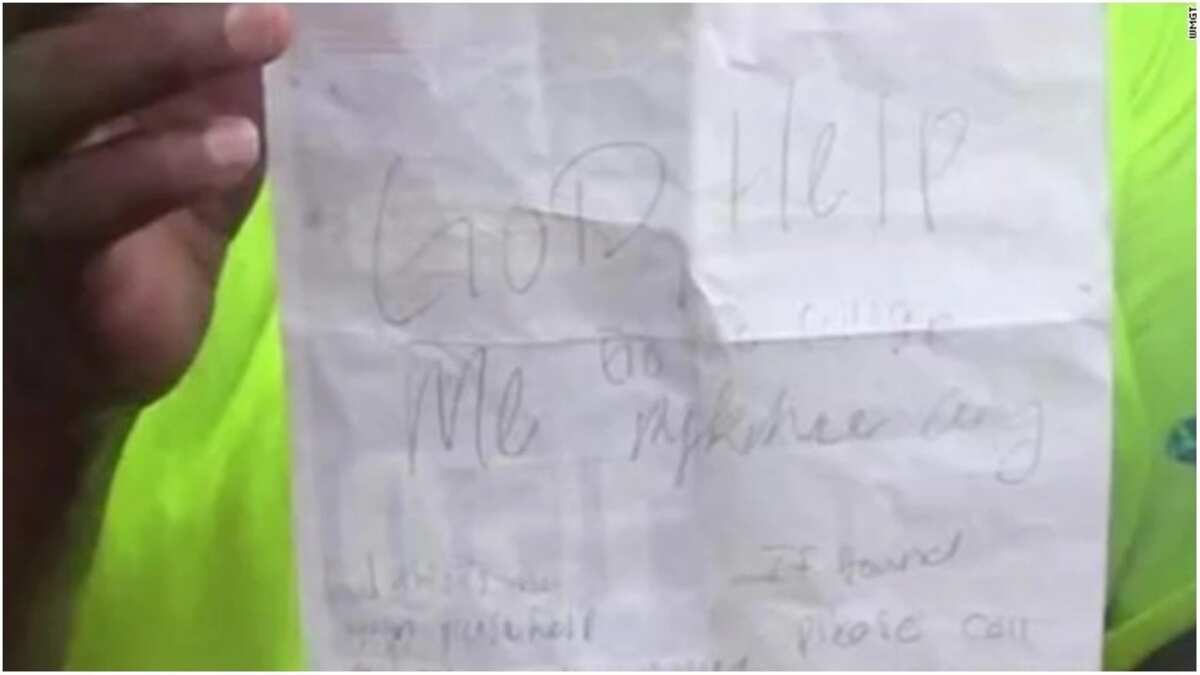 She could not raise the needed cash because her mom is on disability thus the non-availability of enough money.
Curry's mom is on disability, so money has been tight.
Just days before she was scheduled to resume in school, she seek God's face for help. She took her faith into her hand when she wrote a letter to God. She said:
"I wrote a note that said 'God please help me get the rest of my stuff for college. Then I said 'Amen, I love you God' and I wrote my name and number."
Curry tied the note to three helium balloons leftover from her grandmother's birthday celebration and released them into the air.
Speaking further on the letter she noted that she was trying to reach out to God without knowing where it will go to. She said:
"When I was writing the note, I was just trying to reach out to God. I didn't know where it would land. I thought that someone would pick it up and call me and tell me they got it or just throw it in the trash."
The balloons went as far as about 15 miles northeast and took her letter to Gray in Georgia to a Baptist pastor Jerome Jones. The minister who also works for Georgia Power saw the balloons on Monday, two days after it was sent into the air, while he was out working.
Jones speaking on the balloon said:
"I saw something shiny and floating, so I walked over there and I got it and it was balloons with a note tied to it. They floated all night and they landed right in my hands, I mean, practically."
And like an angel sent by God, he called Curry and offered to buy her all she needed.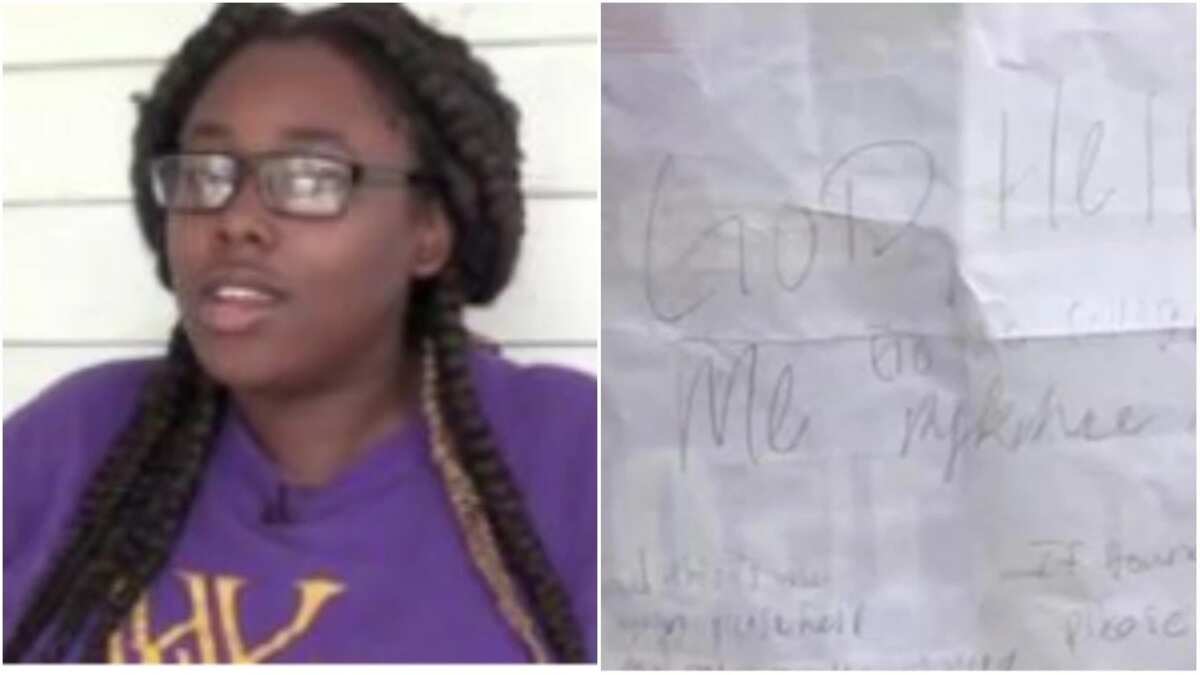 READ ALSO: Popular physically challenged youth corps member meets Dolapo Osinbajo at Abuja NYSC camp (photos)
A surprised Curry speaks on her answered prayers:
"He said they would love to help me out. I was so shocked and surprised."
Jones and another member of his church brought her a comforter and refrigerator by Tuesday. She is all set to go to school as she plans to keep in touch with Jones and let him know how she's doing in school.
She also hopes to get a job on campus to take care of her other needs after settling in class
Meanwhile, Legit.ng had reported that a Ghanaian showbiz personality, Mark Okraku Mantey, has revealed that he has never paid tithe to any church before. According to the president of the Creative Arts Council, his decision was influenced by a renewed Church of Christ pastor, Dan Owusu Asiamah.
Speaking on Accra-based radio station, Mantey noted that Dan Asiamah has taught him that, there are scriptures which states that payment of tithe was for a particular era in the bible.
Pastor Ashimolowo shades Daddy Freeze, insists tithing is necessary on
: