Pastor Chris Oyakhilome (D.Sc,. D:D.) commenced the August 2018 session of his Healing School on July 27, 2018. The August session runs until August 27, 2018, and is absolutely free of charge. The only requirement to attend is proof of a physical malady, chronic or acute illness. Proof can come in many forms including medical records, police incident reports or a doctor's note.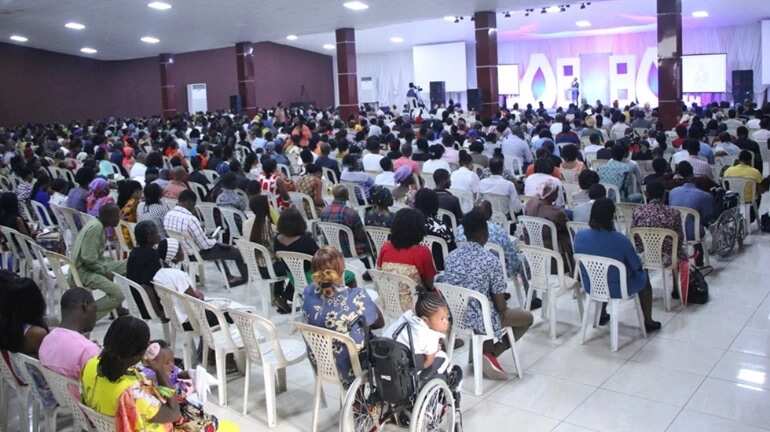 Past sessions of the Healing School have seen many shed their medical equipment. Students have risen from wheelchairs, dropped walking canes and thrown away medicines. Students of the August Session of the Healing School were encouraged to bring secondary evidence of a physical ailment or illness in the form of these medical devices. The shedding of these medical devices is a moment of joy for the crowd as students are healed.
Thousands from all over the world have come to Lagos, Nigeria, to attend the Healing School. Students from each continent were given help entering the country of Nigeria in order to attend the session. Students from countries like the United States of America, Great Britain and other European countries are visa-exempt from entrance requirements in Nigeria. Residents of other countries are not so lucky. That's why the Healing School mails a written invitation to each student in order to help them clear visa requirements at the Nigerian border.
The Healing School also helped students find affordable accommodation in the area. The school's website has directed thousands of attendees to scores of affordable hotels in Lagos. The website also helped students to understand the Nigerian currency and credit card use for their stay.
Pastor Chris Oyakhilome has gained worldwide acclaim for being a powerful faith healer. His flagship television program, "Enter the Healing School with Pastor Chris," has been viewed by millions. The television program is available via satellite and many cable subscriptions. Portions of the program can also be seen online where viewers are treated to healing miracles.
Pastor Chris has developed his reputation through testimonials. Many viewers of his television program claim to have been healed by simply watching the TV. Other testimonials are a bit more persuasive. A footballer by the name of Prince Enefiok stood on stage at the August Session to claim that the pastor healed his wounds that were sustained in an automobile accident. His wounds sidelined him from his favorite sport but now he claims that he can play again after being healed by the pastor and his Healing School.
The pastor takes it a step further. He guarantees unforgettable moments that will break the bonds of illness whether they be chronic or acute. He claims that students will be uplifted and that burdens will be shed. Many students claim to feel a restored hope and a restoration of faith after attending the Healing School.
Students are under strict requirements to attend five hours of classes per day. The classes start at 9:00 a.m. and are broken up by a one-hour lunch break. Students are also required to attend at least 18 days of classes which include at least three Mondays. Church is also required at 9:00 a.m. every Sunday morning. The Healing School and Pastor Chris also reserve the right to extend invitations for a longer stay in order for the healing process to take place completely.
[Sponsored]