Delicious and easy-to-cook recipes are the most popular among families from all over the world. It is so awesome when you can make a tasty dessert on the weekend and surprise your loved ones with something amazing. We want to share with you an easy recipe for coconut rice pudding, and we believe that you would love this culinary masterpiece.

Rice pudding
While rice pudding is one of the simplest desserts, it is so incredible and delightful that you will enjoy both cooking and eating this meal.
Our pudding recipe requires extremely simple techniques of cooking. You do not have to be a professional in the kitchen or have many years of experience if you wish to prepare coconut rice pudding. You only need the necessary ingredients, some time and a good mood.
By the way, many children and adults are obsessed with tasty rice pudding. They do experiments and add different extras to change the flavor and taste. We will share a recipe for coconut rice pudding, but you can add oranges, mangos, pineapples, and other fruit if you want.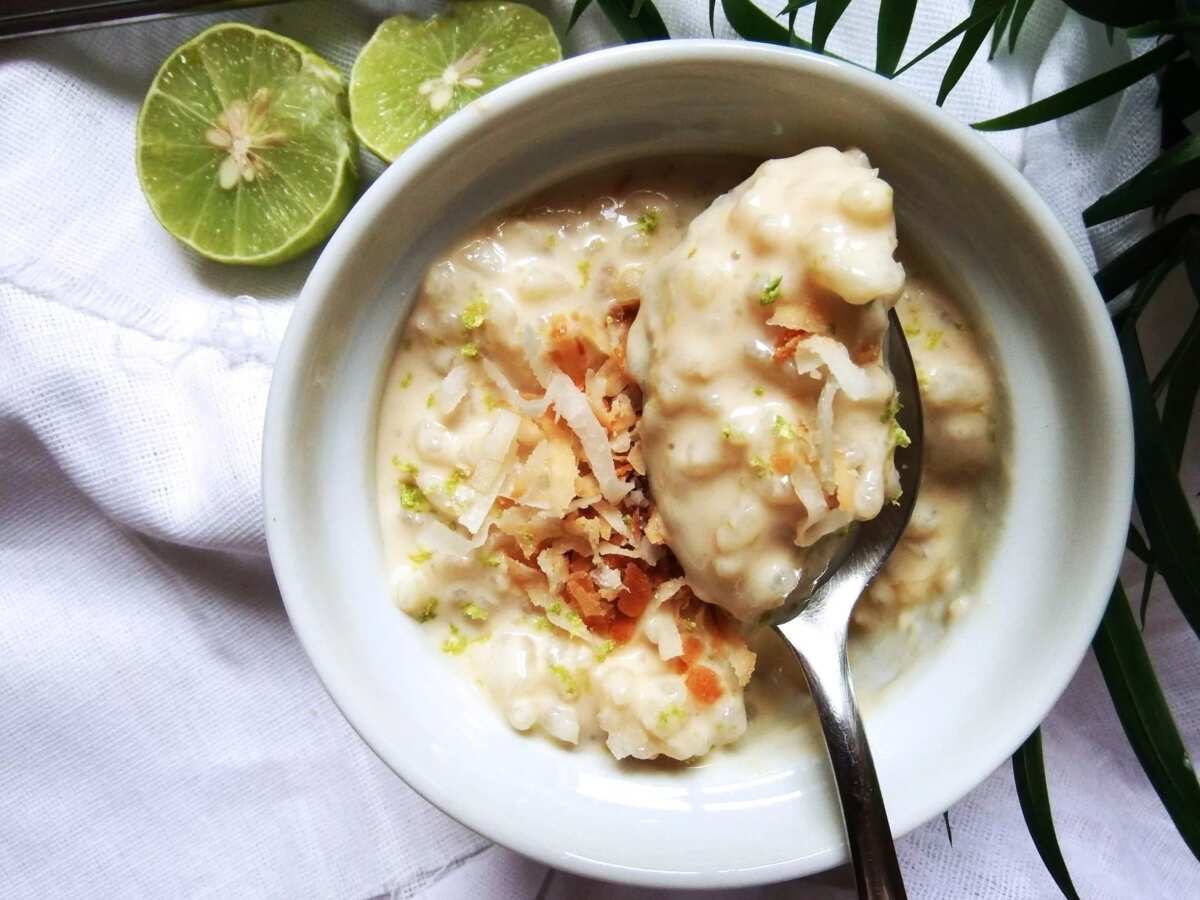 READ ALSO: How to prepare coconut rice?
Pudding recipe
Maybe you remember an easy pudding recipe from your childhood when your mom only mixed rice with milk and sugar to make this popular dessert.
Our easy recipe for coconut rice pudding requires more ingredients, but you will love the result so much that it is absolutely worth it.
Here are the ingredients you will need:
Rice (white staple food) – 0.75 cup
Coconut milk – 1.5 cup
Milk (regular one) – 0.5 cup
Eggs – 1 piece
Coconut oil – 1 tablespoon
Coconut extract – 0.5 tablespoon
Vanilla extract – 0.5 tablespoon
Sugar – 0.25 cup
Salt – 0.25 teaspoon
Water – 1.5 cup
Pineapple – 1 middle-size piece
READ ALSO: Fried rice recipe with egg and vegetables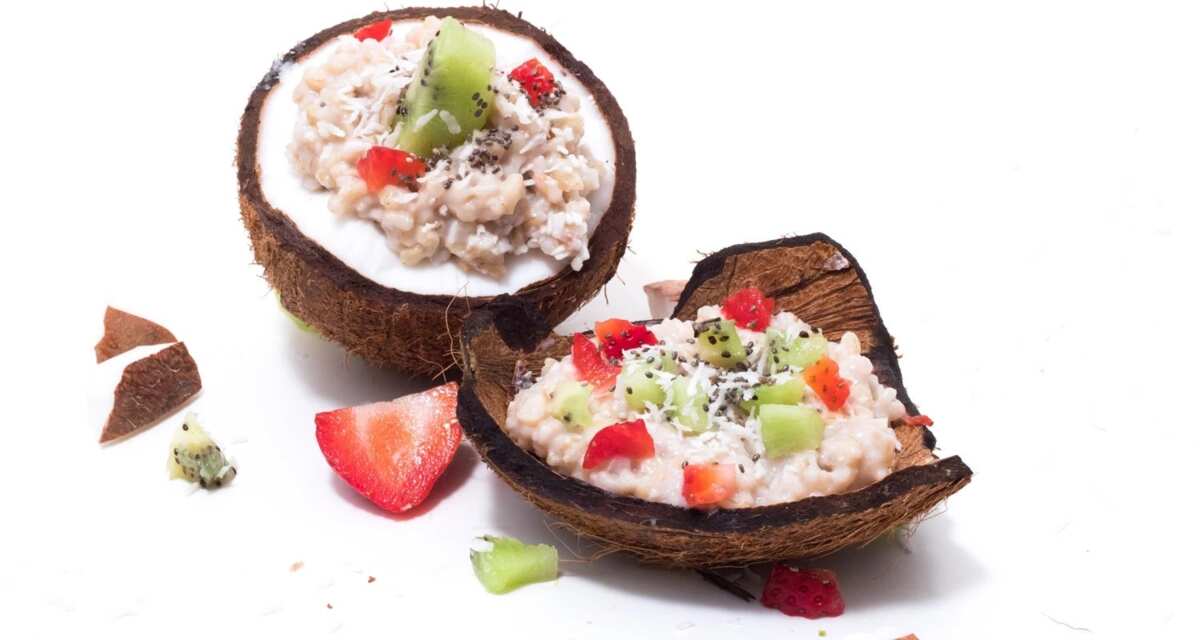 How to make rice pudding
The cooking time is approximately 1 hour plus you'll need some time to let your dessert cool down. Preparation won't take more than 10 minutes, so everything is easy when it comes to our coconut rice pudding.
Here is what you should do:
Step 1. Take a pan and pour some water into it.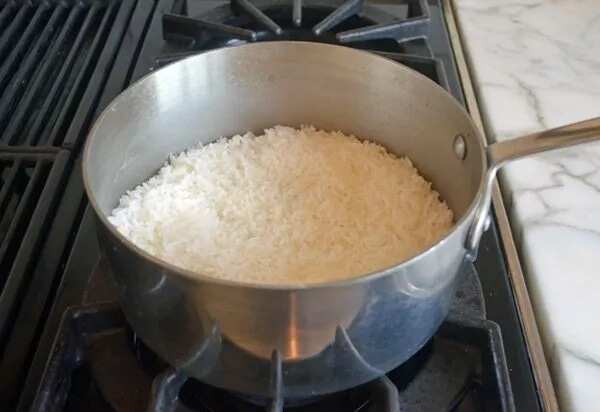 Step 2. Add the rice into the pan or pot; make sure it is covered with water. Place it on the medium heat and let it boil. You will know that rice is ready when it turns tender, and water vanishes.
Step 3. Now reduce the heat under the pot, then add salt, sugar and coconut milk into the pan with cooked rice. Do not turn off the fire yet. Keep stirring this mixture for another 15-20 minutes. It will become thicker and look creamy.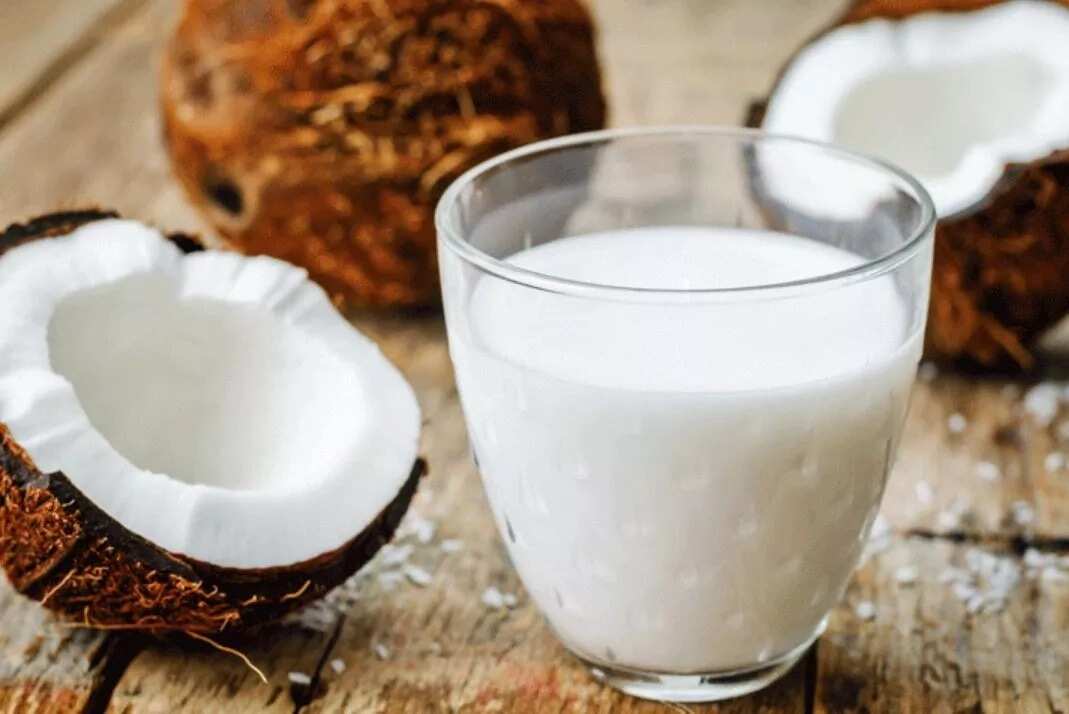 Step 4. Take a bowl while the rice is still cooking. Break the egg inside. Add two tablespoon of your cooking rice into regular milk. It will make the milk warm, and you will be able to mix everything much easier. Keep stirring the rice in your pan and carefully pour this new mixture inside. Let this coconut pudding heat for another 3 minutes and turn off the heat.
Step 5. Now, as the heat is off, you can add the last ingredients to our delicious and easy recipe for coconut rice pudding. Add coconut oil and vanilla extract to complete your meal.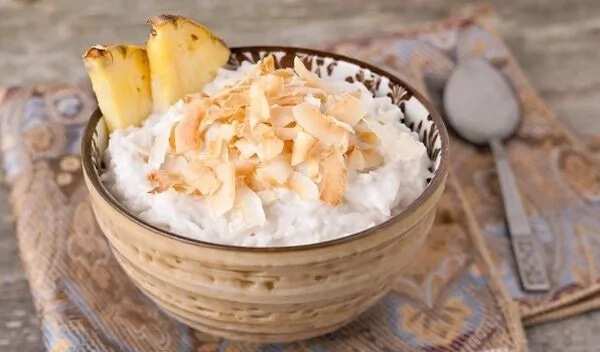 READ ALSO: How to cook fried rice with vegetables
Step 6. Place the rice pudding in the fridge or in a cool place. Leave it for approximately an hour. It will cool down and become extra delicious.
Step 7. Serve the dessert with pineapple's pieces or other fruit, or eat your tasty pudding without any extra flavoring.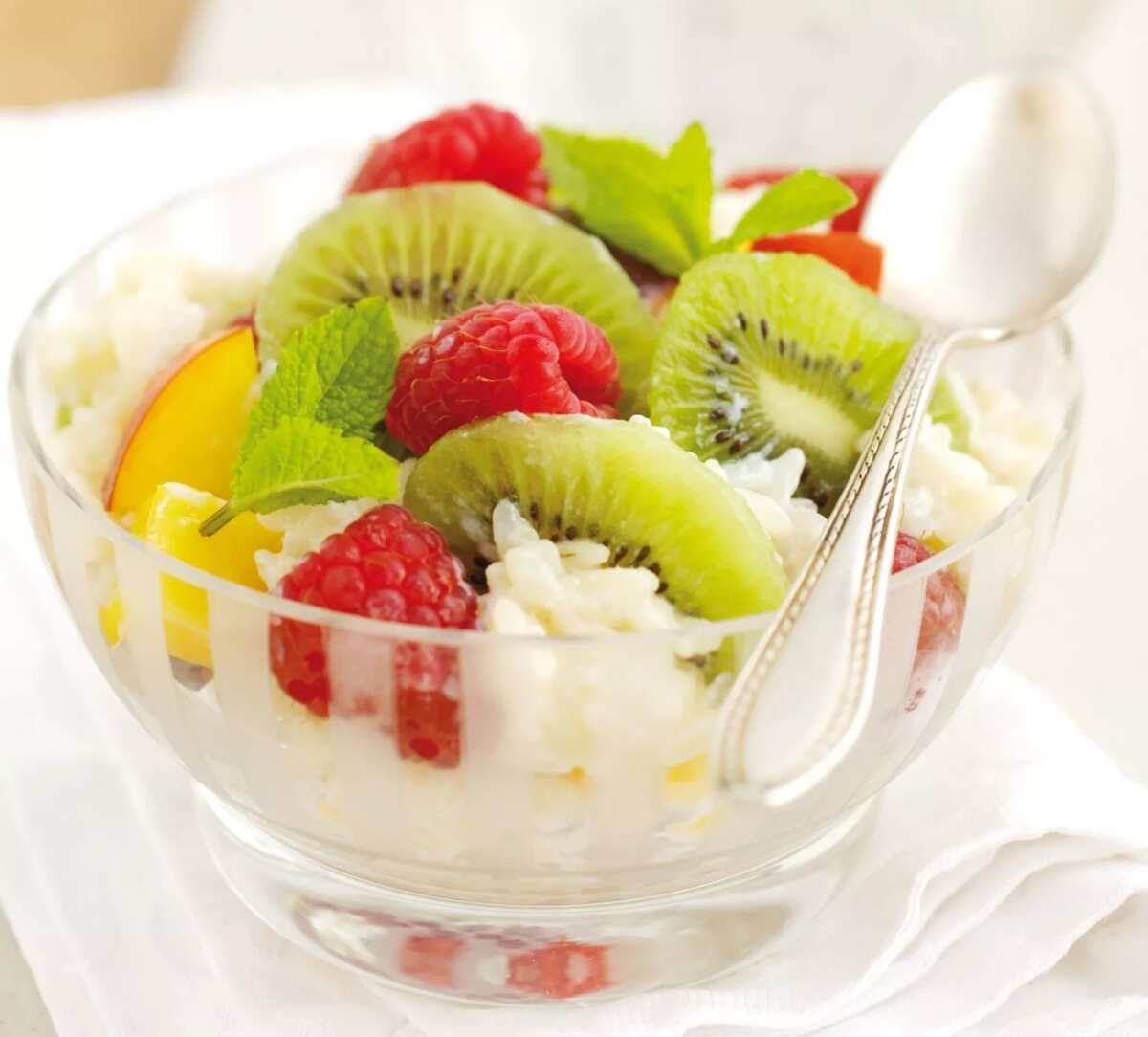 How nutritious is rice pudding?
The amount of dessert you have cooked is meant for 4 persons, so you can make four servings. How nutritious is one serving of this easy and tasty meal?
The serving of coconut rice pudding contains over 400 calories and 25-26 grams of fat. Besides, it contains nearly 50 milligrams of cholesterol, 16 grams of sugar, different vitamins (A, C, B6), minerals, potassium, and carbohydrates.
Now you know how to make the most delicious rice pudding with coconut milk. It is a simple meal that tastes really good and doesn't take too much time to prepare. You can make this meal on weekends and even for the holidays.
Do you like coconuts? What do you think about the coconut flavor of this pudding? Isn't it amazing? Share how tasty your pudding was in the comments below.
READ ALSO: How to cook party jollof rice