- Music executive KC Delgado has lashed out at Nigerian artistes
- According to him, majority of Nigerian artistes are professional beggars
- He further explained that they're more interested in stuffing their pockets with money rather seek ways to help the industry
Call it shade, call it shots fired, but Nigerian music executive KC Oguejiofor has certainly touched a lot of nerves with his latest statements about Nigerian musicians. In a recent interview, he flat out called them semi-professional beggars.
According to the music critic, a lot of these artistes are constantly on the social media platforms criticizing the government about the lack of structure, and how they don't do enough to support the industry, but whenever these same artistes come in contact with any of these powerful politicians, rather than speak on these issues, they beg for money.
In his words, It is not a trend that started now anyways, but the level of begging is partly why we have a messed up industry. An artist that will rant on the Internet about the lack of structure, and government don't do enough to support us, will sit with Bukola Saraki or Alabi yellow without a common sense, Ben Murray-Bruce instead of having intelligent conversations on what they can do to better your industry and protect you and your work, which is your legacy, these idiots will pose for selfies and beg for money they will use to brag on the internet'.
READ ALSO: Famous pastor predicts Nigeria's next president, internet reacts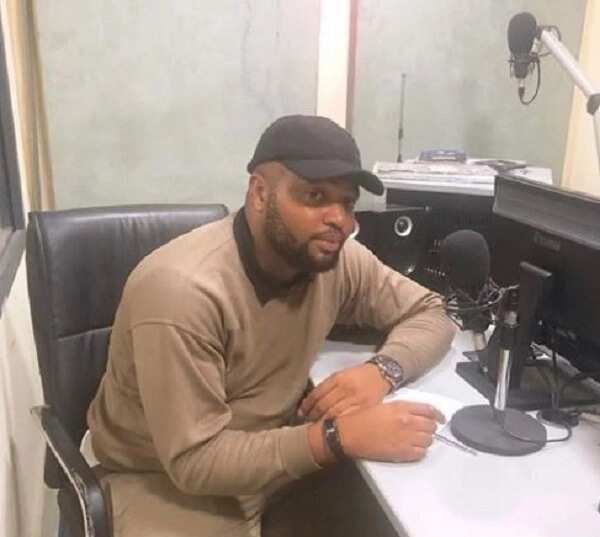 READ ALSO: 6 sisters call themselves 'orphans with grace' after losing mum and dad 10 months apart
He continued, "These beggars will sit with Emeka Ugokwe or Chief Kuka, instead of talking business, value and how to bring invest and Co they will be smiling and drinking free alcohol and discussing how they will bring an actress for the man to congo shine.
Come 2019 I'm not saying I won't collect money if offered, but I will do all I can to make sure that Baba Jfo and Kevin Lucciano win their elections to the Federal house of Assembly. They are young, intelligent and above all have a stake in my industry, and I am definitely certain they will push for reforms that will protect our stakes. If you do not want to be a beggar do the right thing."
PAY ATTENTION: Get the Latest Nigerian News on Legit.ng News App
Get the hottest gist on Africa Love Aid
Nigeria Celebrities: How Much Do They Spend On Luxury Life? | Legit.ng TV