How to make crochet braids last long
Crochet hairstyles look gorgeous and beautiful. But in order to have them fresh and tight for long time you have to know some tips. Read our article about the right and proper care at every stage of this hairdo.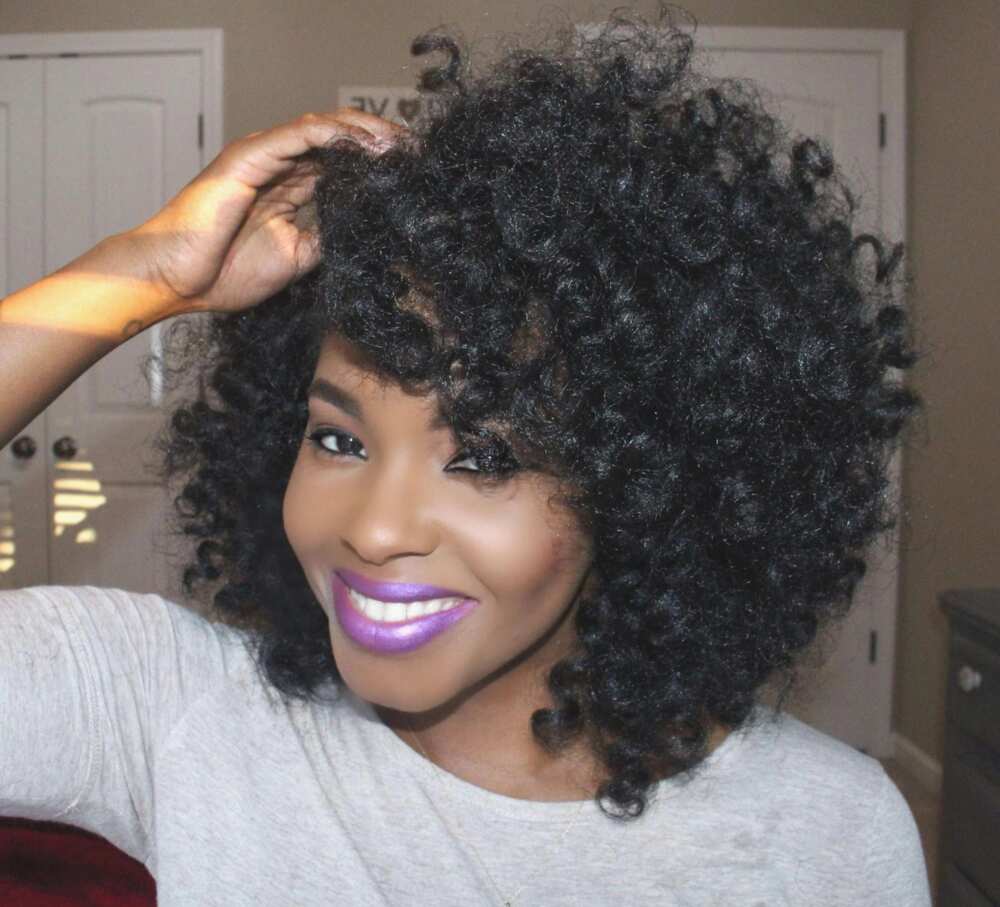 Crotchet braids can last for 4 weeks and more, the only condition is needed..no, wait, there are several things you need to pay attention to, if you want to have long-lasting crochet braids hair.
Choosing the material
Everything begins when you only start thinking about crochet hairstyles. You have to be serious about choosing the hair for braiding.
Best hair for crochet braids is tight and has not big curls. Such hair will not get frizzy so fast, so you can enjoy it longer. Too large curls may start unwaving even in one or two weeks.
Choose yarn and hook carefully, experiment and search for perfect combinations.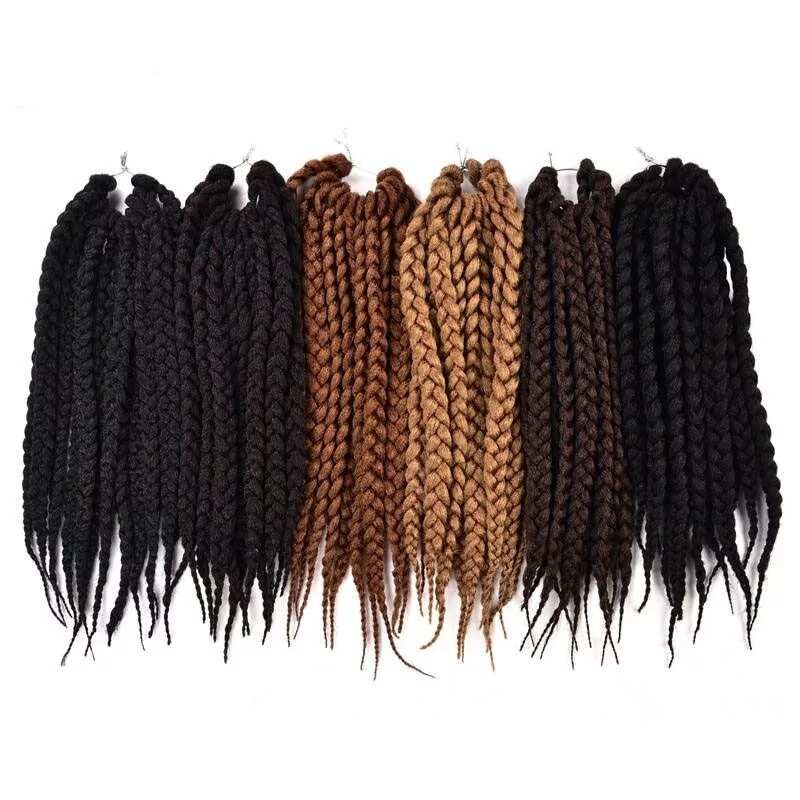 READ ALSO: Crochet hair styles for kids in 2018
In case you want to get smooth and glassy hair you'd better choose a satin cord or polished yarn.
Think about a crochet wig - it is an exact way to make your hairdo last long. It is also perfect for those who can't wash the hair rarely, as it is possible to take it off when necessary.
Before braiding note, that some kinds of artificial hair are covered with alkaline. To avoid allergic reactions if you are inclined to such, it is better to soak purchased hair in the mix of apple cider vinegar and water (1:2).
How to make crochet braids
So you have already chosen the material, what is next?
You have to braid your natural hair into cornrows. Depending on the desirable final result, the cornrows can be placed in different ways. Usually, the most right variant is to distribute them evenly.
It is not an easy procedure to braid all the hair my yourself neatly, so maybe you have to ask someone to help.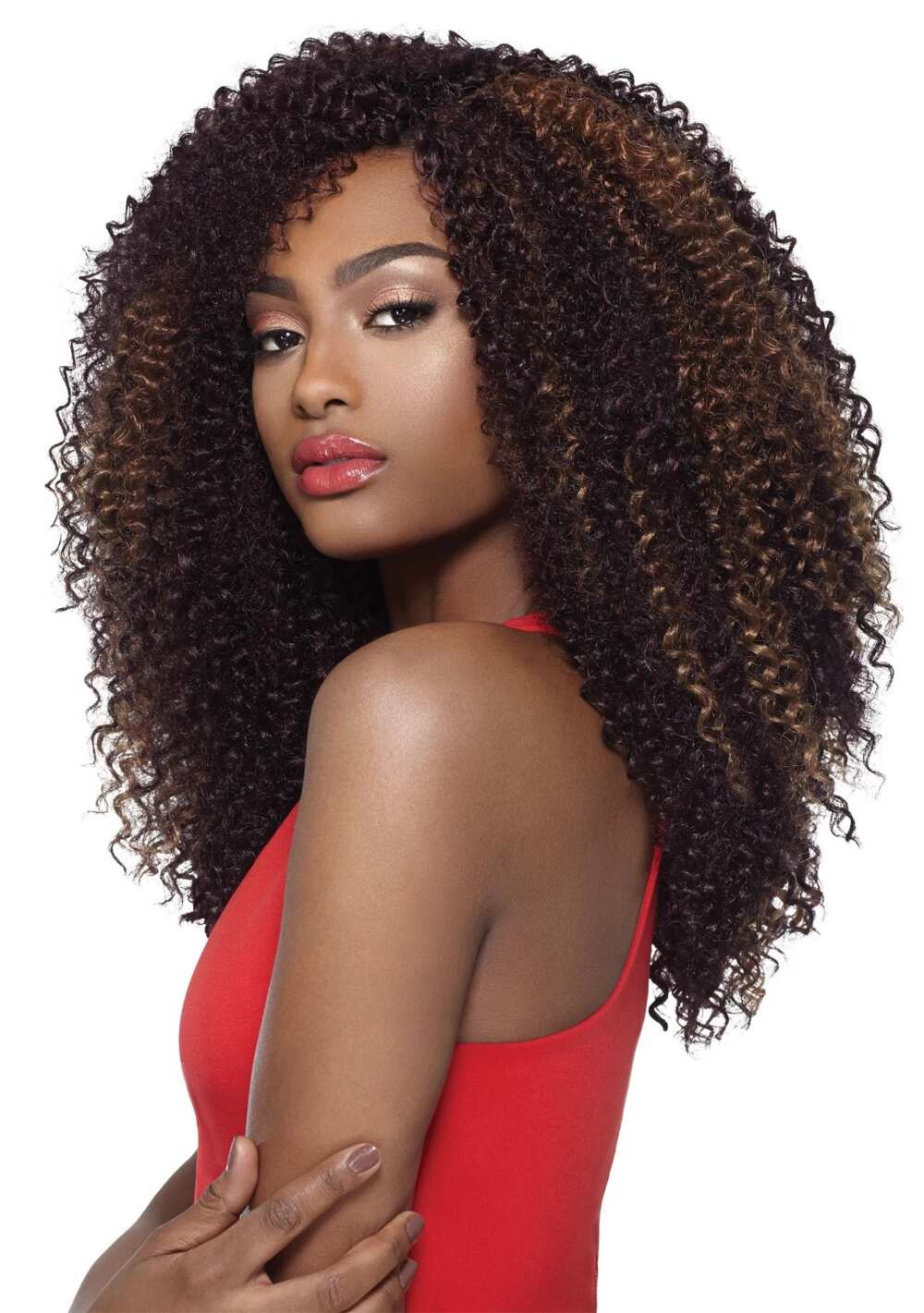 READ ALSO: How to make natural hair soft and curly
Among the most popular crochet braids hair styles are loose curls and tight curls.
Take the hair from the package and measure which length you want to get. Cut off the rest hair.
9 inches or 18 inches are quite common variants.
Be sure that stitches are so close to each other as it is possible.
It does not have much sense to write the whole procedure - it is much more useful to watch how to make crochet braids by your own in a video below.
How to make crochet braids look new? - Washing!
When talking about crochet hairstyles caring, washing is one of the most common question.
Yes, you definitely can wash your hair. The desirable interval is one time in two weeks in average, but of course, you need to take into the consideration your own skin condition. Even though your crotchet braids look perfect, your natural hair and scalp skin can feel bad being ditry. So if you feel uncomfortable - go and wash following the recommendations:
Tie your hair into low ponytails or braids.
Put some shampoo to the scalp skin and massage it. Do not rub the hair! The soapy water that will pour from the scalp while washing off will clean the hair.
After washing, use a towel slightly sopping the excess moisture.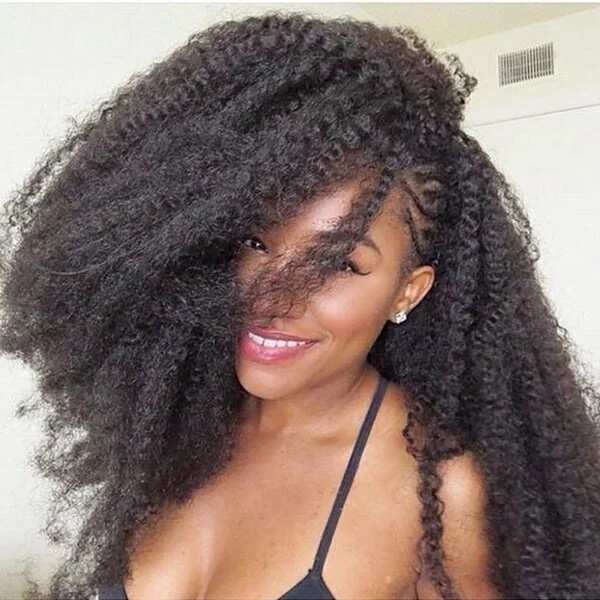 Habits that will save crochet braids for longer
To make your crochet braids hair styles last long you are to change your everyday routine a bit.
Forget about the habit to touch the hair all the time. It will make your hair dirty and frizzy much faster.
Use dry shampoos and cleaning gels for your scalp skin from time to time. Your skin will feel fresher.
READ ALSO: How much is crochet braids in Garki Ultra Modern Market Abuja?
Cut off the hair that is sticking up as it makes your crochet braids hair look untidy.
When coming home, tie your hair
If it is windy, it is desirable to tie it as well or to use a cap to prevent your crochet braids styles from damaging.
Before going to sleep, it is obligatory to use a scarf, preferably made of satin. Tie it around your head. Then cover all the hair with special satin cap. If you do not have any, use something that looks like a pouch, for example a satin pillowcase or a big T-shirt will perfectly hide and protect your hair while you are sleeping.
In case your waves bacome not so tight, refresh them with hair dryer.Wrap the strand of hair around perm rods or flexi rods and switch on the hot air blow.
Now you know all the secrets on how to make crochet braids look new for a long period of time! Follow them and enjoy a perfect hairstyle!
READ ALSO: How to style bridal hair in Nigeria?
Source: Legit.ng