Do you want to cook something delicious? We have an idea for you! Making a meat pie without using an oven is easy and quick. Try once and you will surely want more!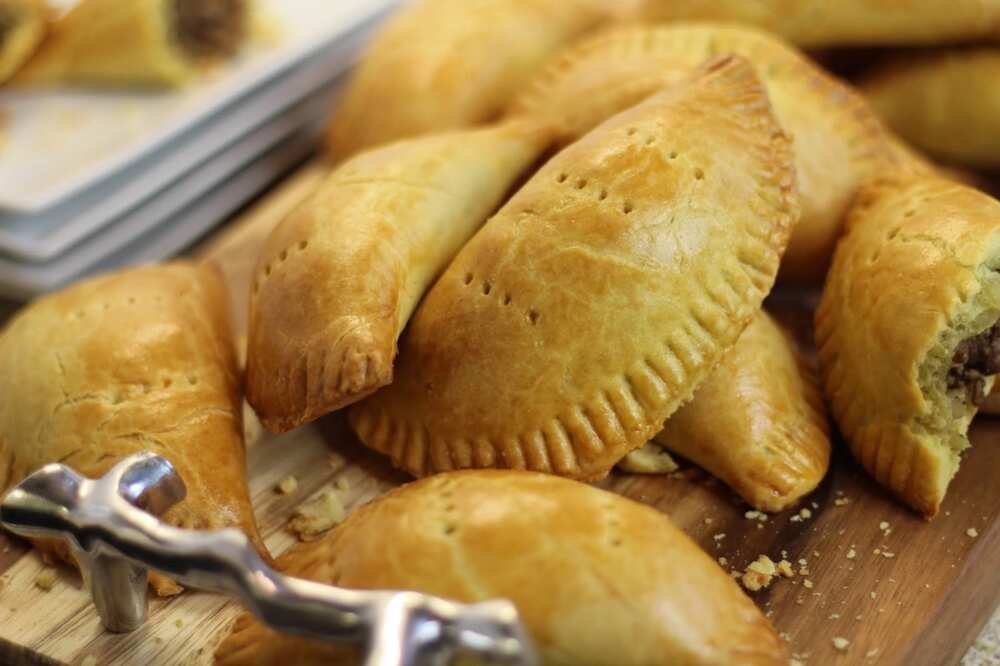 READ ALSO: How to make chicken pot pie pastry and filling!
Nigerian meat pie recipe has a great number of variants adding or excluding some ingredients. Today, let's get to know how to make Nigerian meat pie without an oven.
Of course, it is not a very usual way of baking, but it is possible to make delicious pies on a stove. For this purpose, you will need a baking pan and cooking pot. Follow the instruction below.
Meat pie ingredients
In average the recipe is enough to get 8 pies.
Let's start with meat pie dough:
Simple flour - 2 and a half cups
Butter or baking margarine – 125g
Eggs – 1 for dough and 1 for brushing
Baking powder – 1tsp
Salt
Regulate the amount of flour – add more if needed. In case the dough is very hard – you can add some water.
READ ALSO: How to make vegetable sauce with ugu
Ingredients for the meat pie filling:
Minced meat – 350g
Irish potatoes – 2
Carrots – 2
Red onion – 1
Dried thyme — 1tsp
Seasoning cube — 1
Any vegetable oil (Soya oil will be great) – quater of a cup
Salt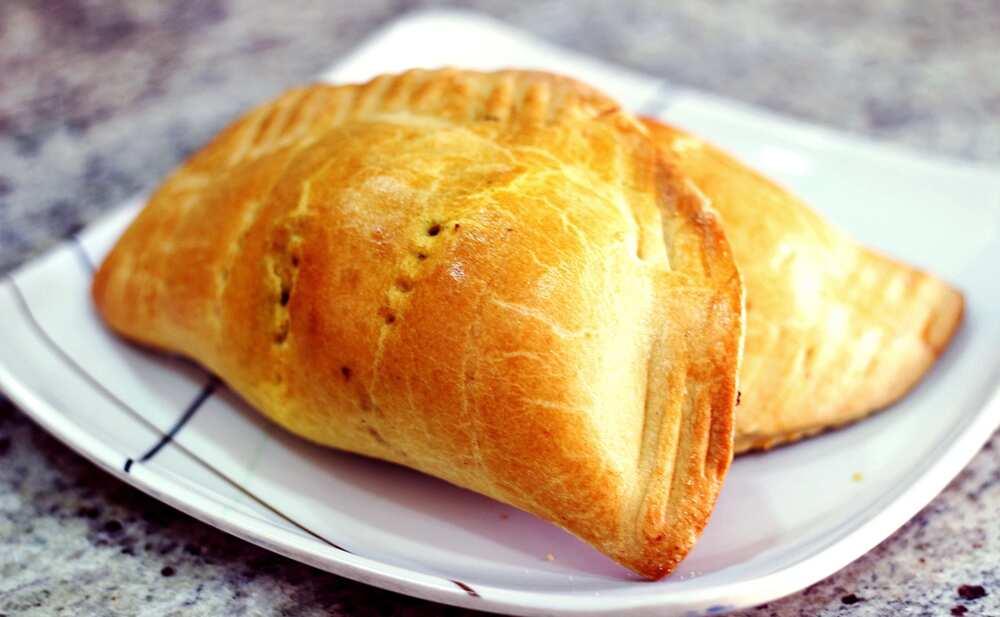 How to make meat pie: cooking the filling
Cut onion, mix it with meat and a pinch of salt. Make smashing movements, put to the pot and boil until it turns light brown.
Add the cut carrots, thyme, seasoning cube, potatoes and oil. Add salt, mix and boil for a couple of minutes more. Add some water if needed and the mixture is too dry and there is no meat juice.
Mix flour (around 1 tblsp) and water to get some kind of paste. Add it mixing to the meat. Try for salt and readiness and take away from the heat. The filling for our meat pies is ready.
How to make meat pie dough
When the filling is done, we can get down to dough.
Mix together flour, baking powder, salt and butter.
Knead until it turns into homogeneous mass.
Add an egg, knead well plastic dough that does not cling to the hands.
Cover and hide in the cold place for half and hour.
Pull out, roll and make circles with a special cutter or a simple glass/cup.
Dab some egg to the edges for the meat filling not to go out of pies.
How to make meat pie? Put the meat to the center of dough circles and press edges with a fork.
Put oil to the pan and lay out the pies. Brush the tops of them with egg.
Take stones and put them to the bottom of the put you are going to use (it's better to take one with the stout bottom).
Prepare the stove. Put foil to the pot over stones, place pan on the foil and cook for about 15 minutes. Flip the pies when they turn brown.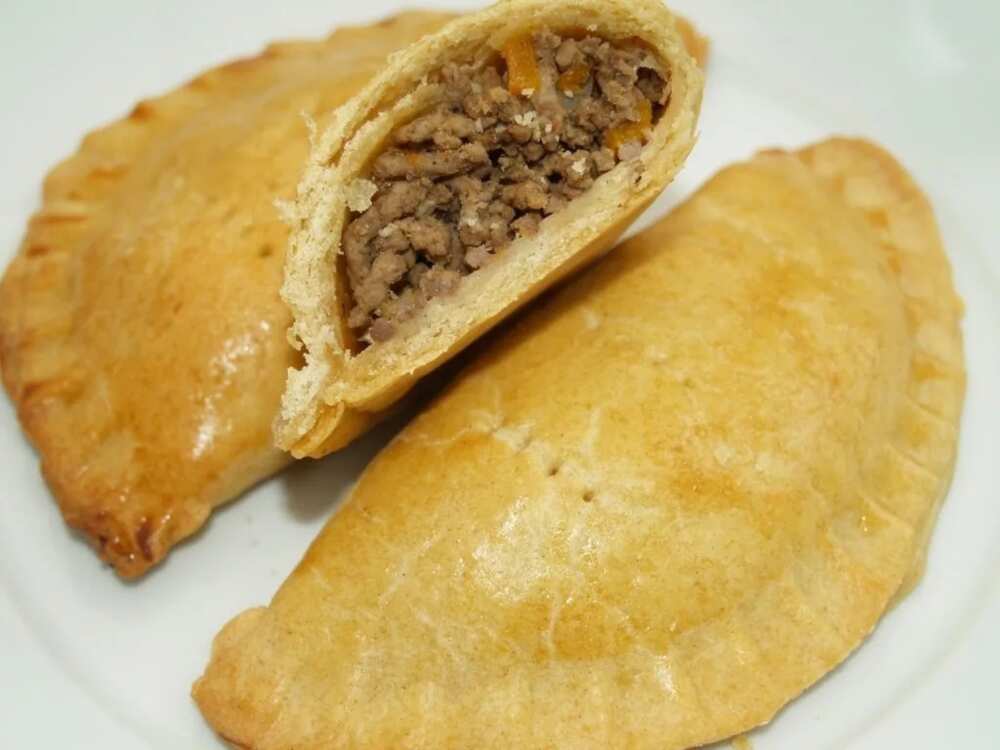 Now you definitely know how to make Nigerian meat pie by using stove instead of an oven!
Bon Appetit!
READ ALSO: How to make gbegiri from scratch