Rihanna is well-known for her exquisite looks and her hairstyles are also out of this world. Continue reading as we show you the best Rihanna's hairstyles she has had over the years, you'll find some inspiration for your own hairstyle.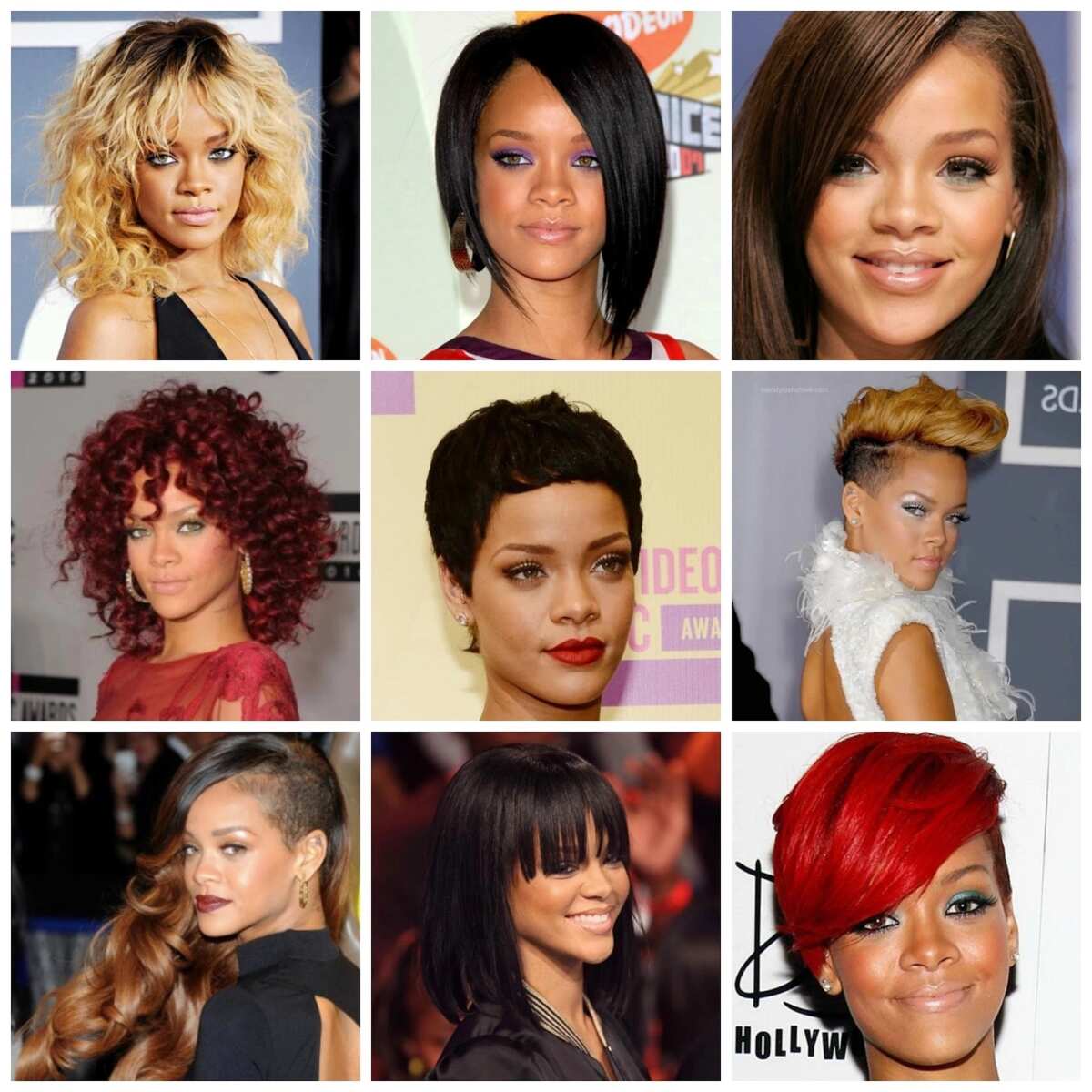 It seems like Rihanna's imagination never runs dry, as at every event, every music video, even at every public sighting, she is seen sporting a different hairdo. As it would be impossible to highlight all of Rihanna hairstyles (and all of them are pretty wonderful), we have decided to focus on three styles: short, curly and braids.
Thus, our Rihanna hairstyles gallery will have five different styles in each category for your enjoyment. Now that we have said it, let's get to Rihanna hairstyles pictures!
Rihanna hairstyles (braids)
You might not realise it, but Rihanna is actually rarely seen wearing braids. Now, we do not know why it is, as braids are amazing, but it is her hair and her choice. That said, a few times that she wore braids were very memorable. For instance, she sported the hairstyle above at the 2006 BET awards, where she was nominated for Best New Artist. This was at the very dawn of her career, when she became an international sensation.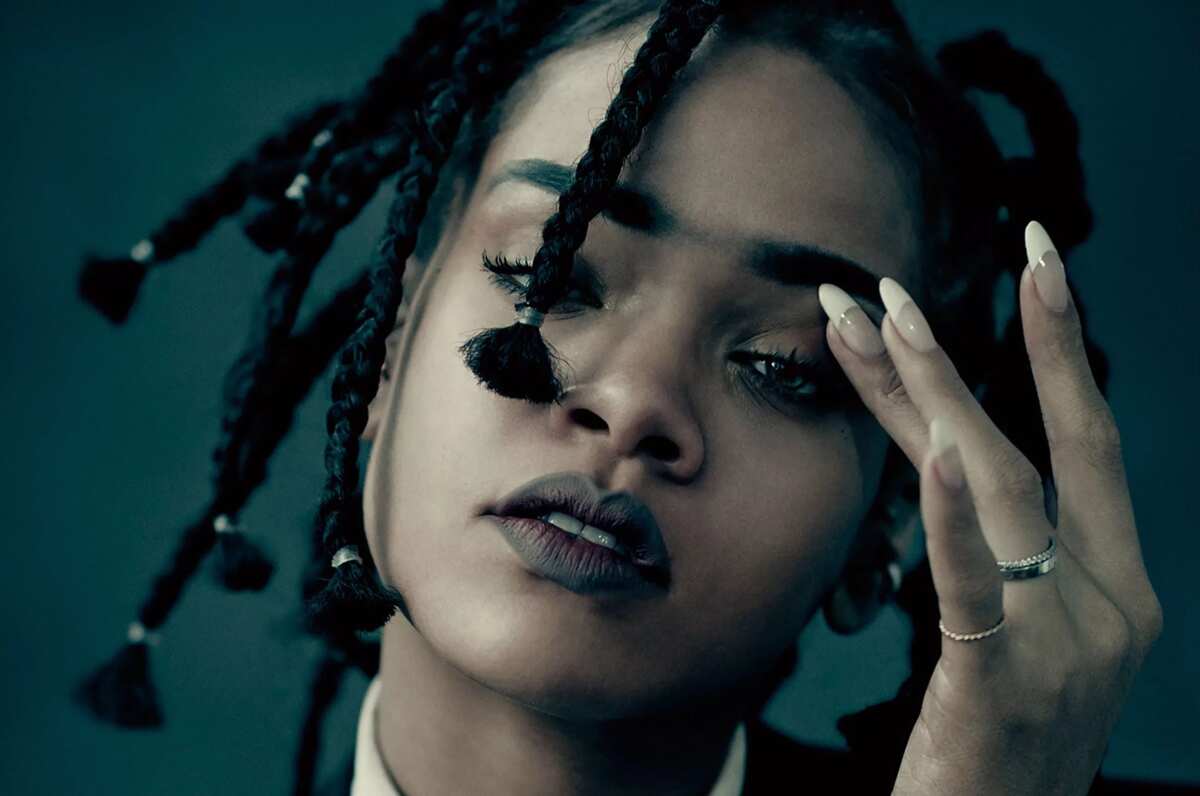 A stark contrast to the first look, this one could be seen among the promotional images for Rihanna's eighth album 'Anti' that came out back in 2016. Even though this particular photoshoot did not end up being used for the 'Anti' booklet, it is still very beautiful and unusual. Rihanna's dookie braids suit her very well, so she should try wearing them more often :)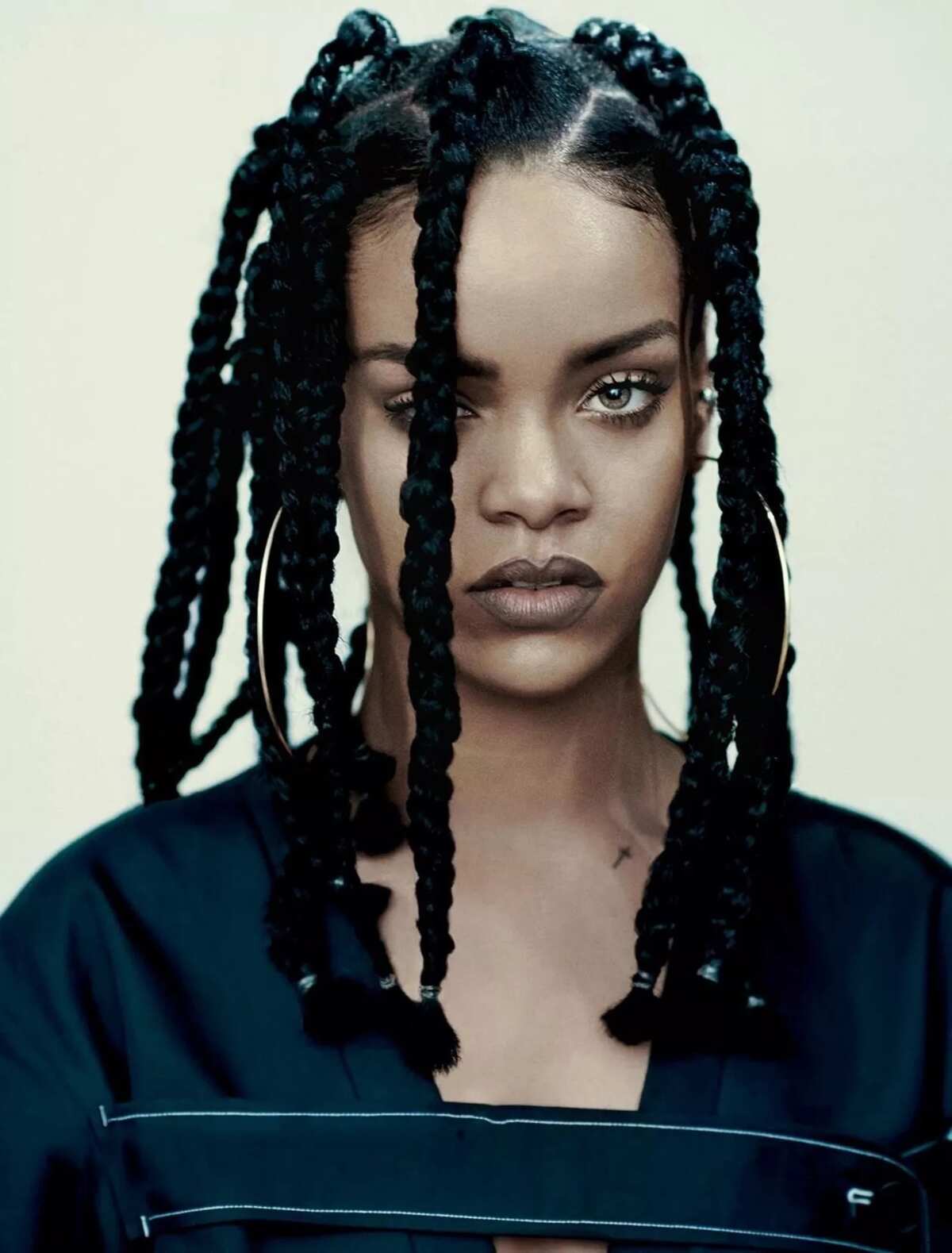 Here is a slightly different take on a similar style of braids. This is from the cover of i-D magazine, where she was featured in their pre-spring music issue (№335, 2015). Once again, we cannot believe how good she looks with these braids, but it is Rihanna we are talking about; she could probably pull off a bowl cut or something like that.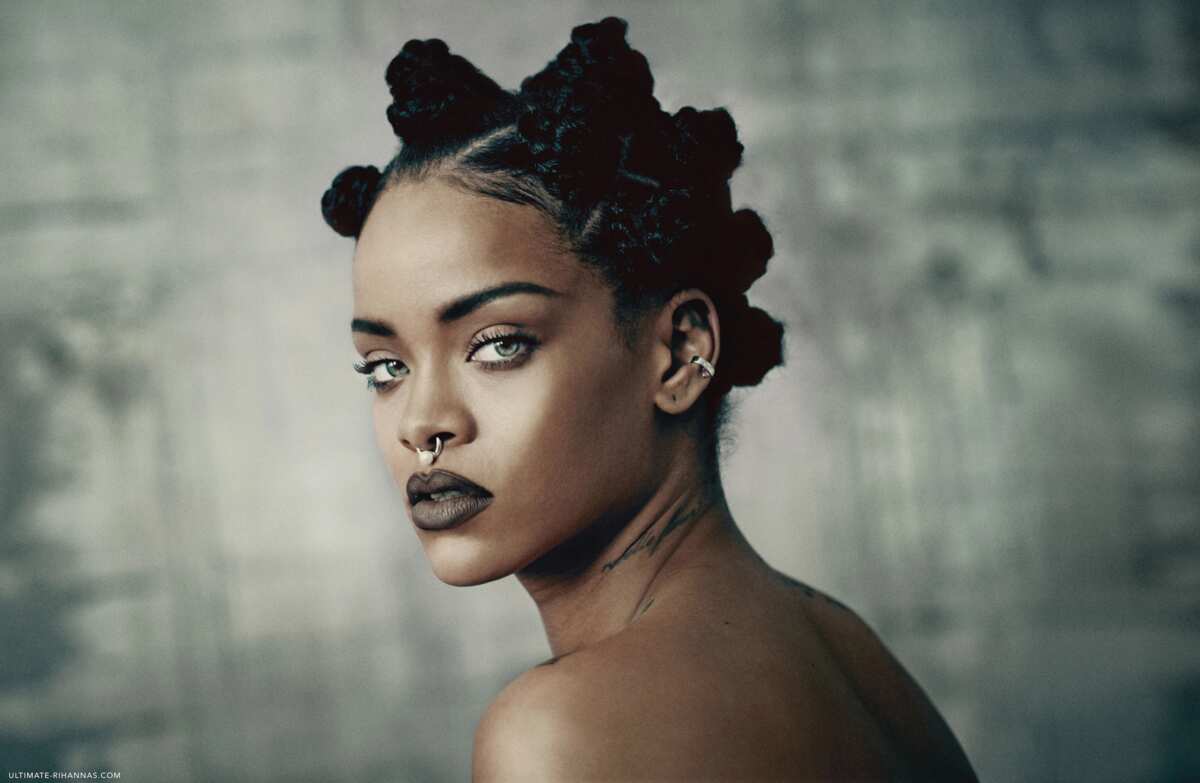 READ ALSO: How to make Bantu knots with natural hair
In the same magazine, you can find a photo of Rihanna wearing her hair in bantu knots. This is also not a very common hairstyle for her, but she looks very beautiful with her hair like that.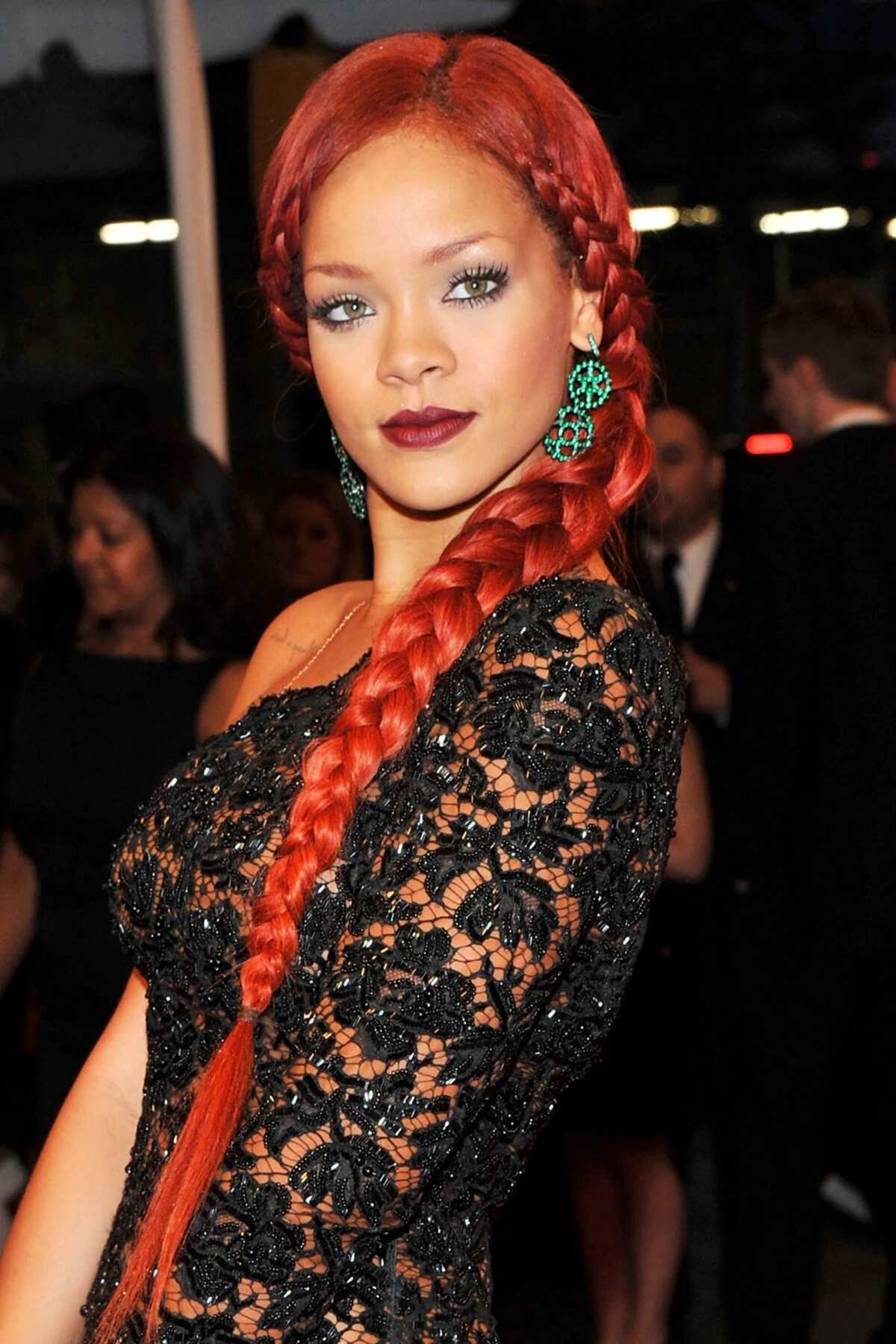 Our last pick for this category is this beautiful hairstyle from the 2011 Met Gala, where the theme was 'Alexander McQueen: Savage Beauty'. Back then, red hair was a staple for Rihanna and she was on top of the world.
Rihanna hairstyles (curls)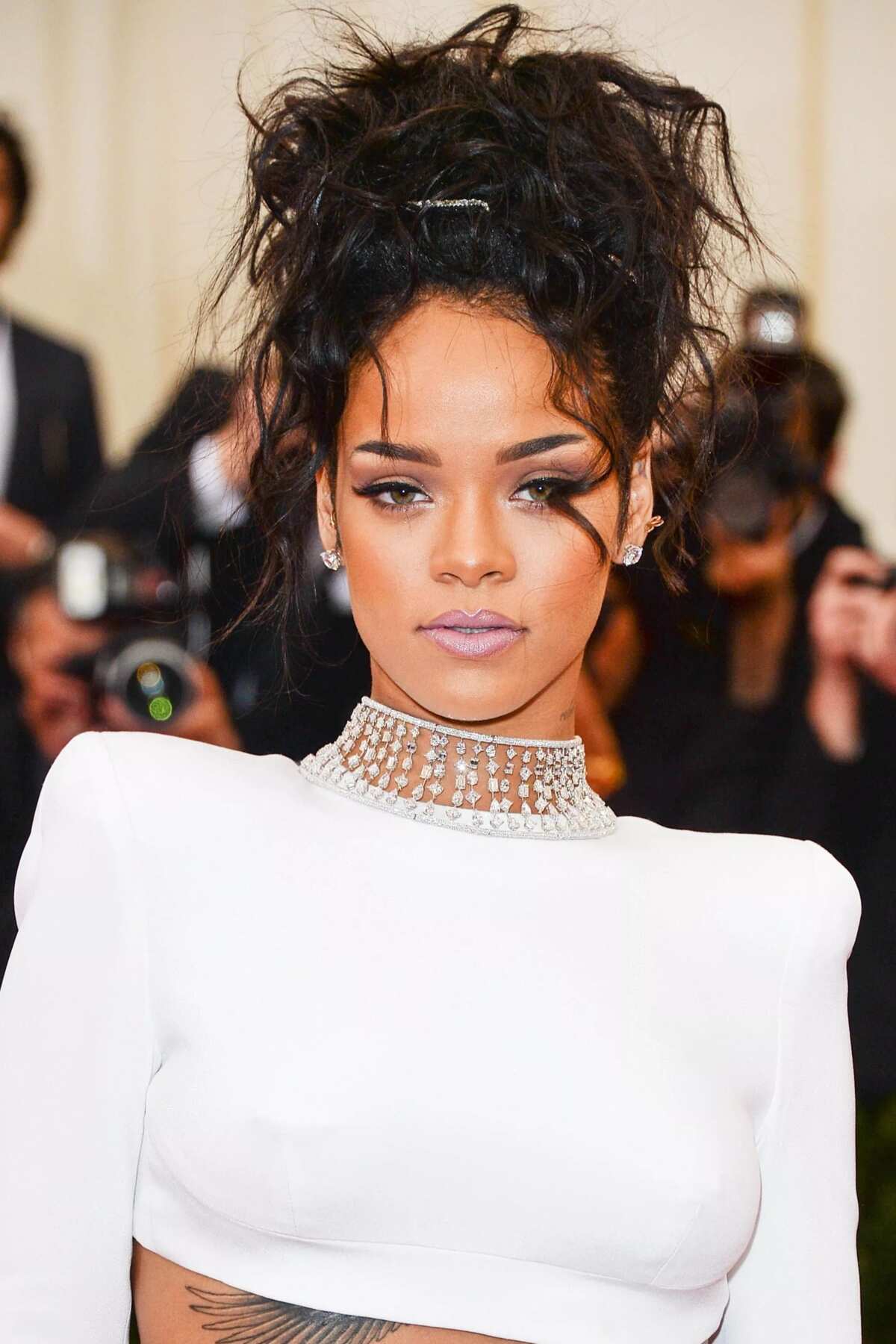 Curly hairstyles seem to be among Rihanna's favourites, as she is seen sporting curly hair the most. She wore his particular hair for her another Met Gala appearance. This was back in 2014, when the theme was 'Charles James: Beyond Fashion'. She wore a lovely white number from Stella McCartney. This look even got her a mention in the best dressed at Met Gala list from Vogue.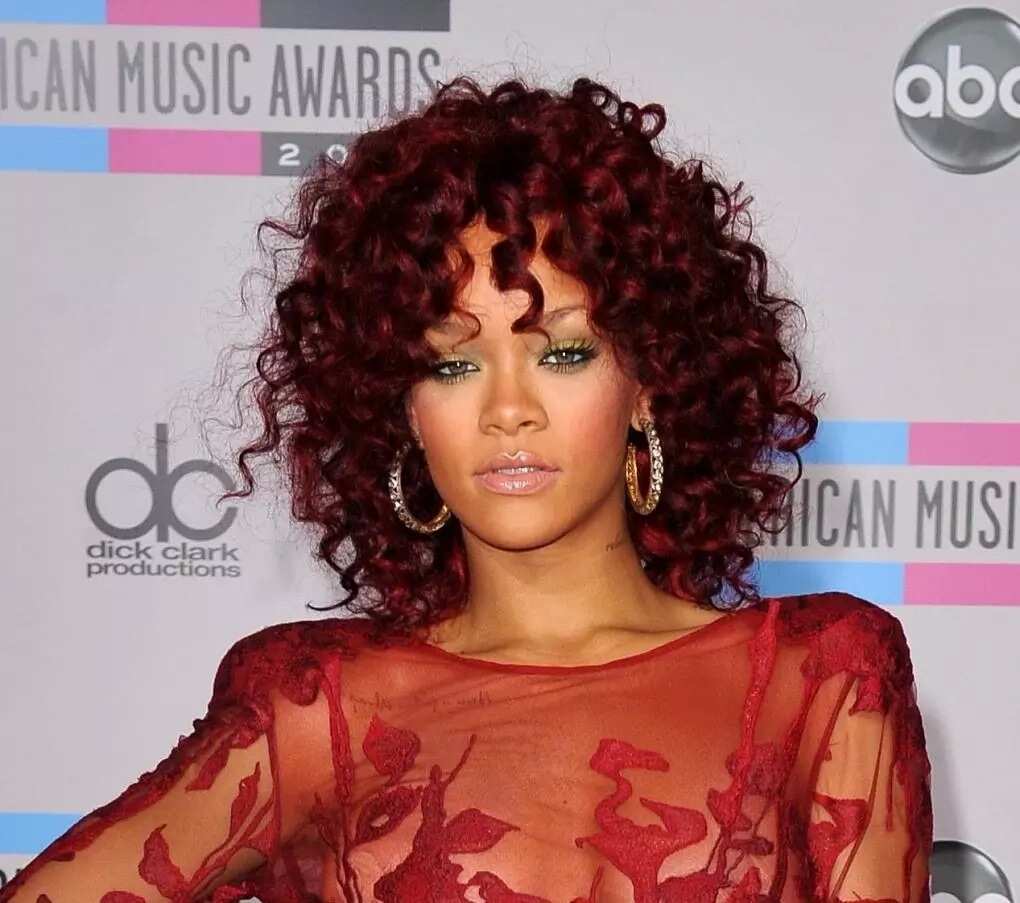 READ ALSO: 50 most popular women in the world
This next hairstyle is from the times when she released an album a year. She wore her signature red hair in lovely curls for the 2010 American Music Awards, where she bagged a win in the Favorite Soul/R&B Female Artist category.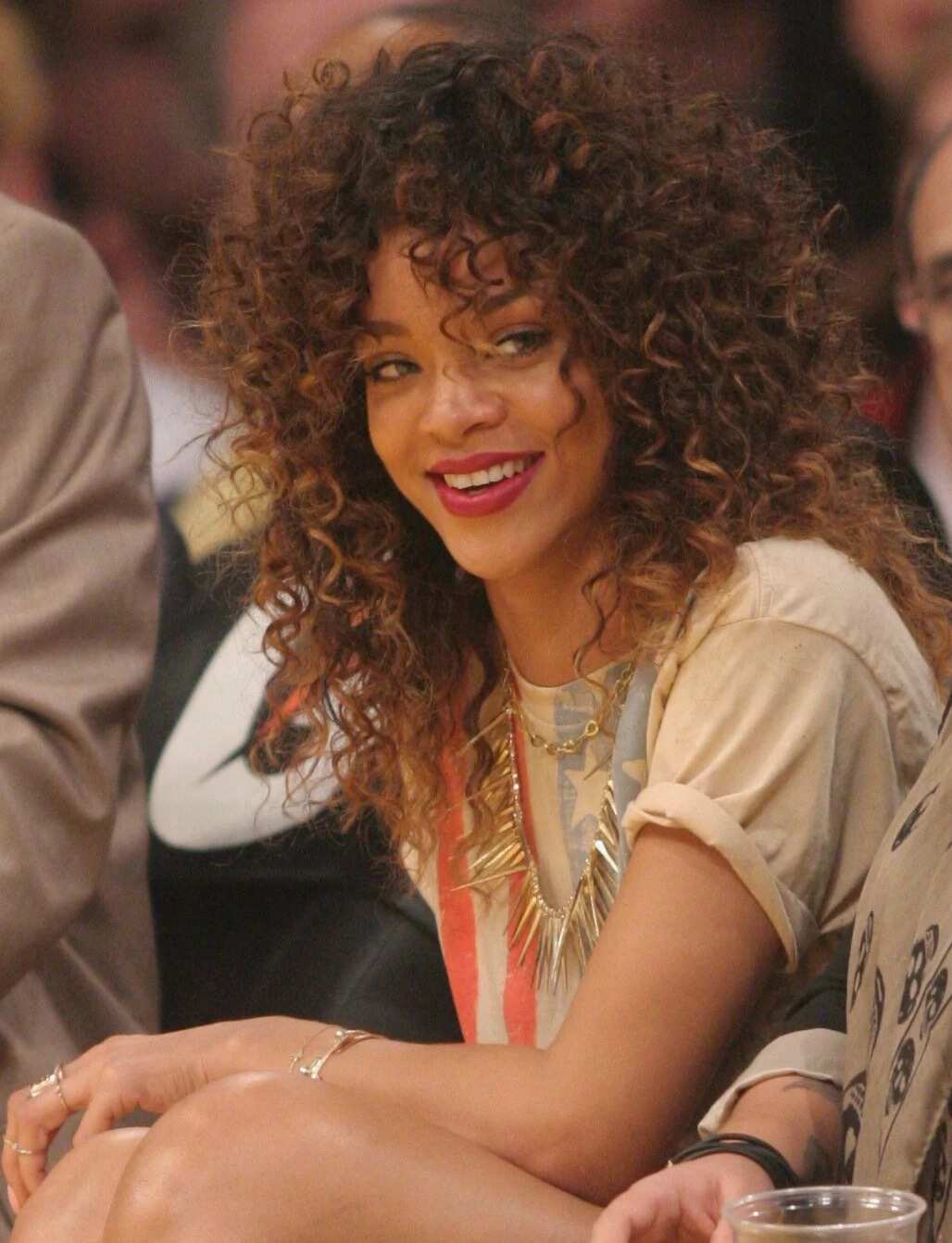 Rihanna wore her hair in these lovely natural curls for the Lakers game against the Memphis Grizzlies back in 2012. She is a big fan of basketball and can often be seen sitting courtside at many games When Rihanna comes to a game, you can be sure that photographers will keep their cameras on her and no one else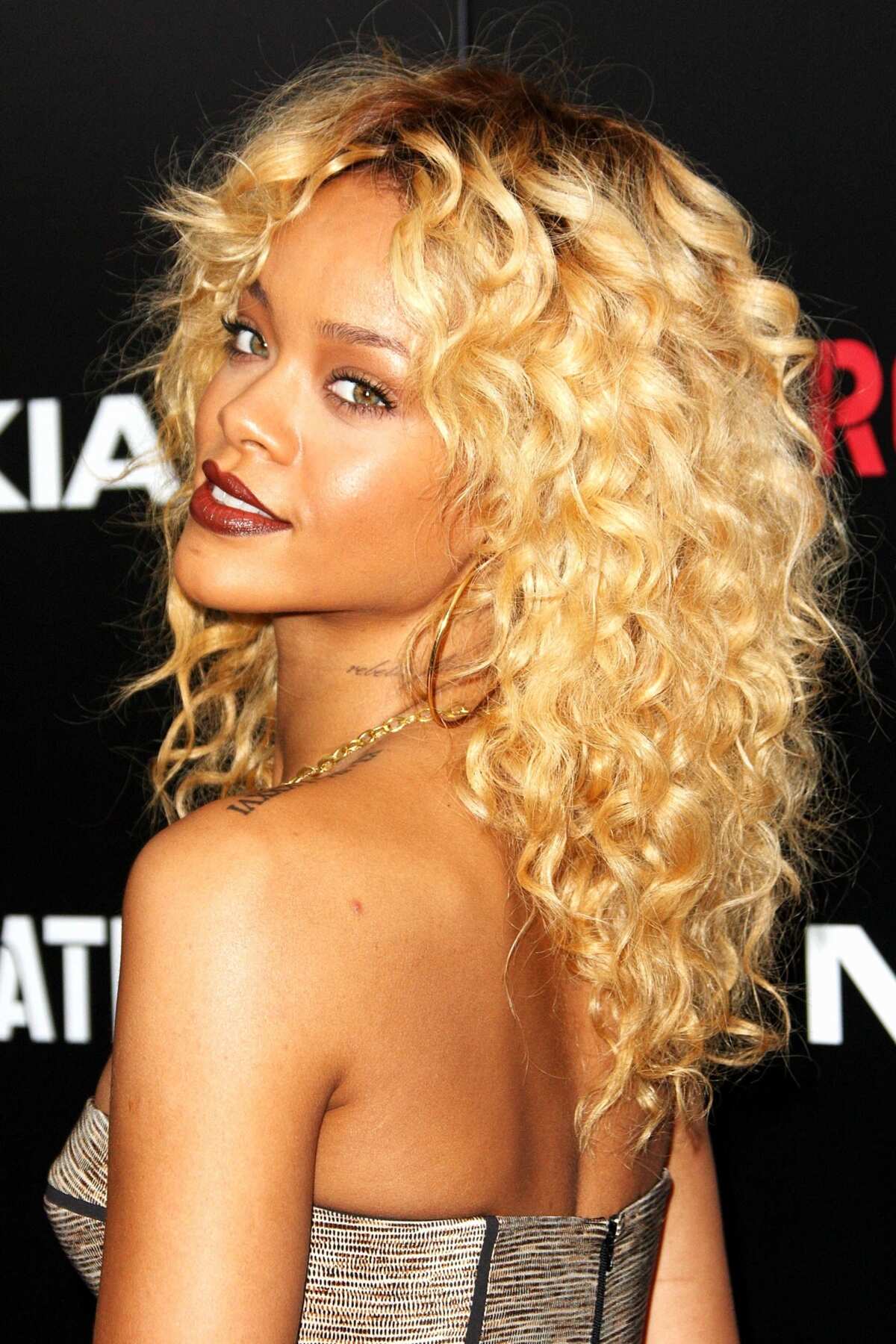 It is not that often that we get to see Rihanna with long blond hair, but when we do, it is absolutely stunning. She came to the Roc Nation's Annual Private Pre-Grammy Brunch 2012 with soft blond curls and dark roots, looking all angelic and beautiful. She later wore the same hairstyle to the Grammies itself, and took home the award for the Best Rap/Sung Collaboration for her song 'All of the Lights'.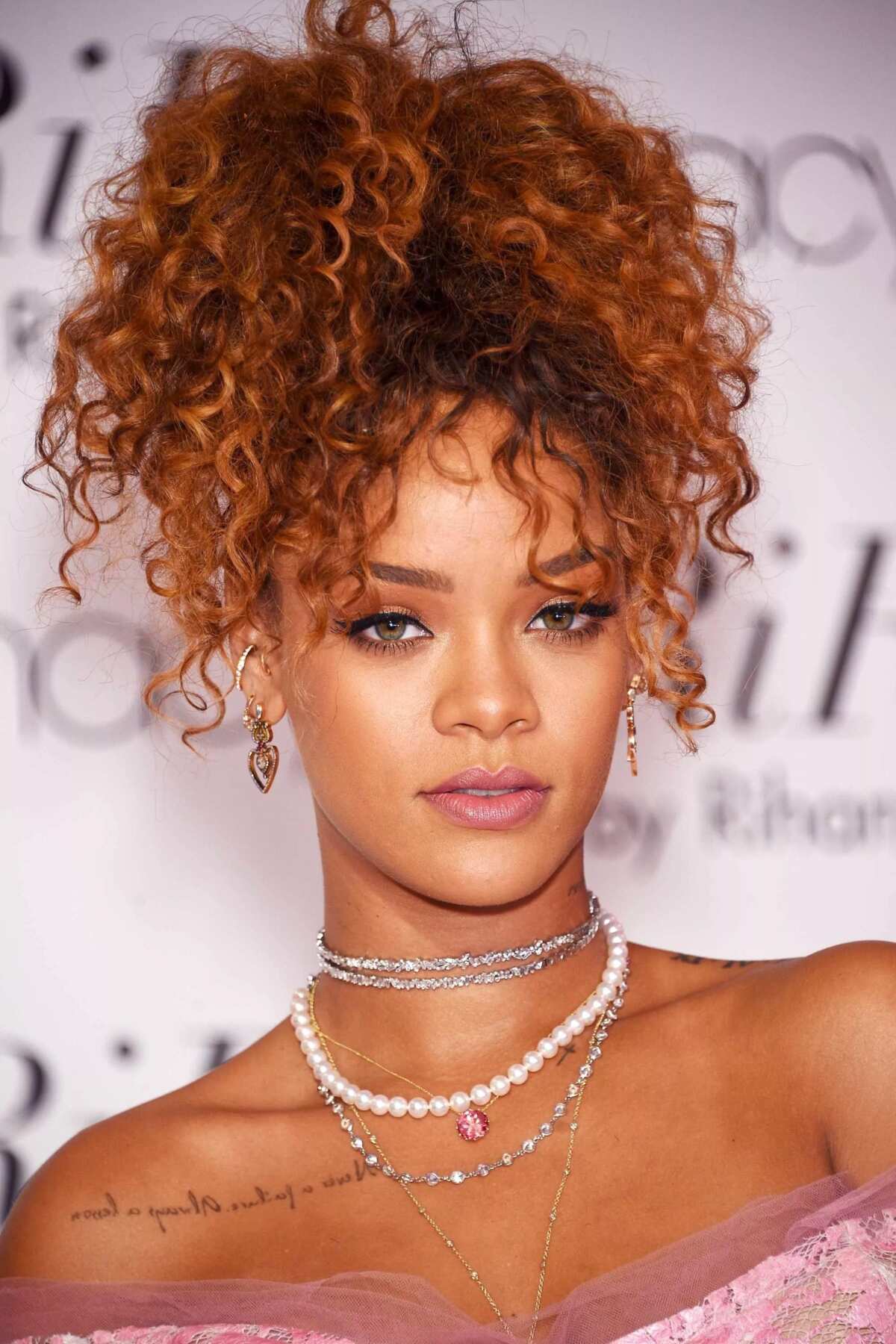 Next, we have this lovely updo that Rihanna had for her fragrance launch back in 2015. The perfume is called RiRi, and it has lots of floral and fruit notes. She wore a dress that matched the pink of the perfume and looked very adorable in her 80s-themed short dress with puffy sleeves.
Rihanna hairstyles (short)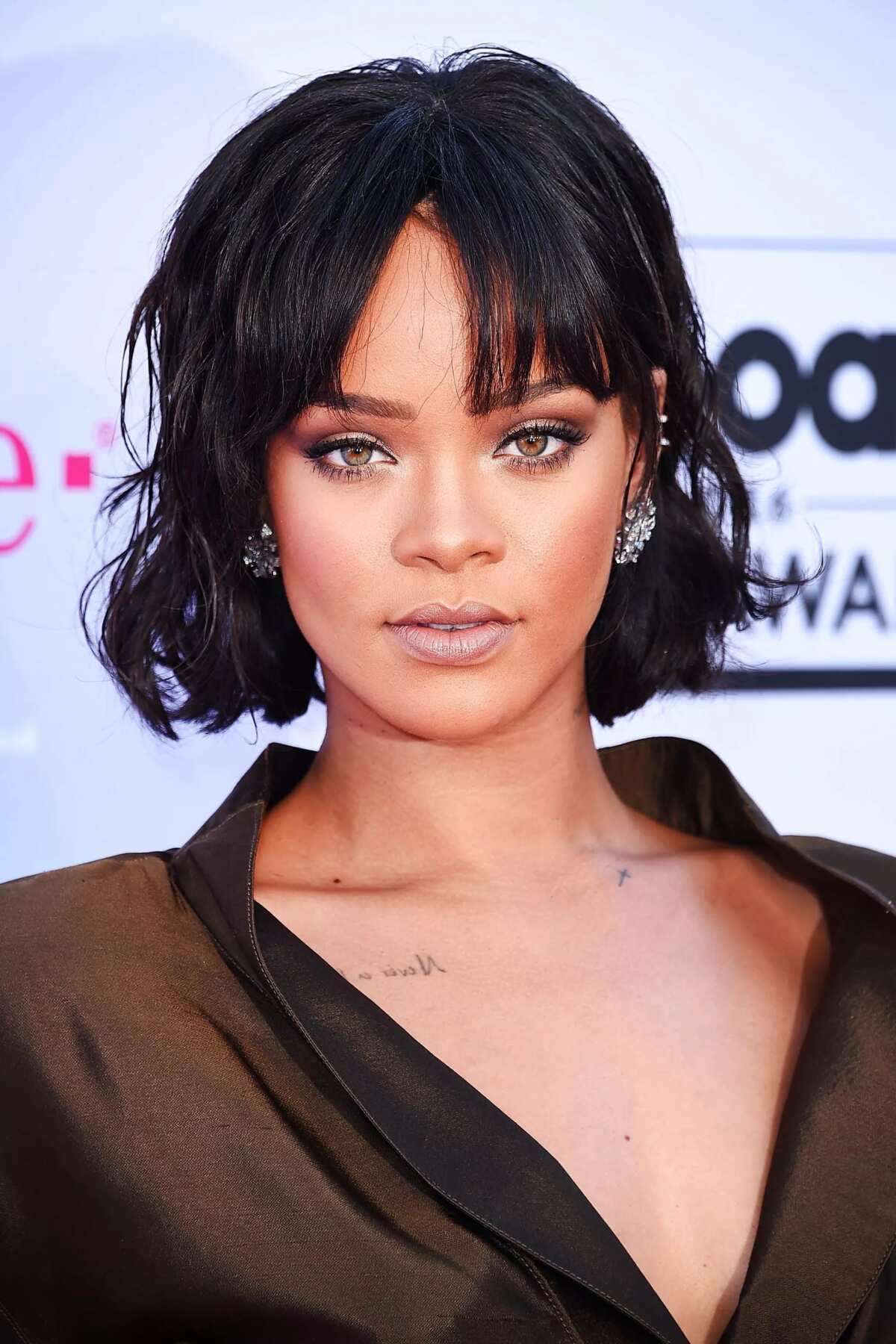 READ ALSO: Top low cut hairstyles for natural hair
We have finally gotten to Rihanna's short hairstyles, and it was probably the hardest to pick the styles for this category, as each and every one of her short-haired looks is iconic. Nevertheless, we have been able to narrow it down to five picks, starting with this wavy bob with a chunky bang. She had this hairstyle at the 2016 Billboard Music awards, where she won her Chart Achievement award.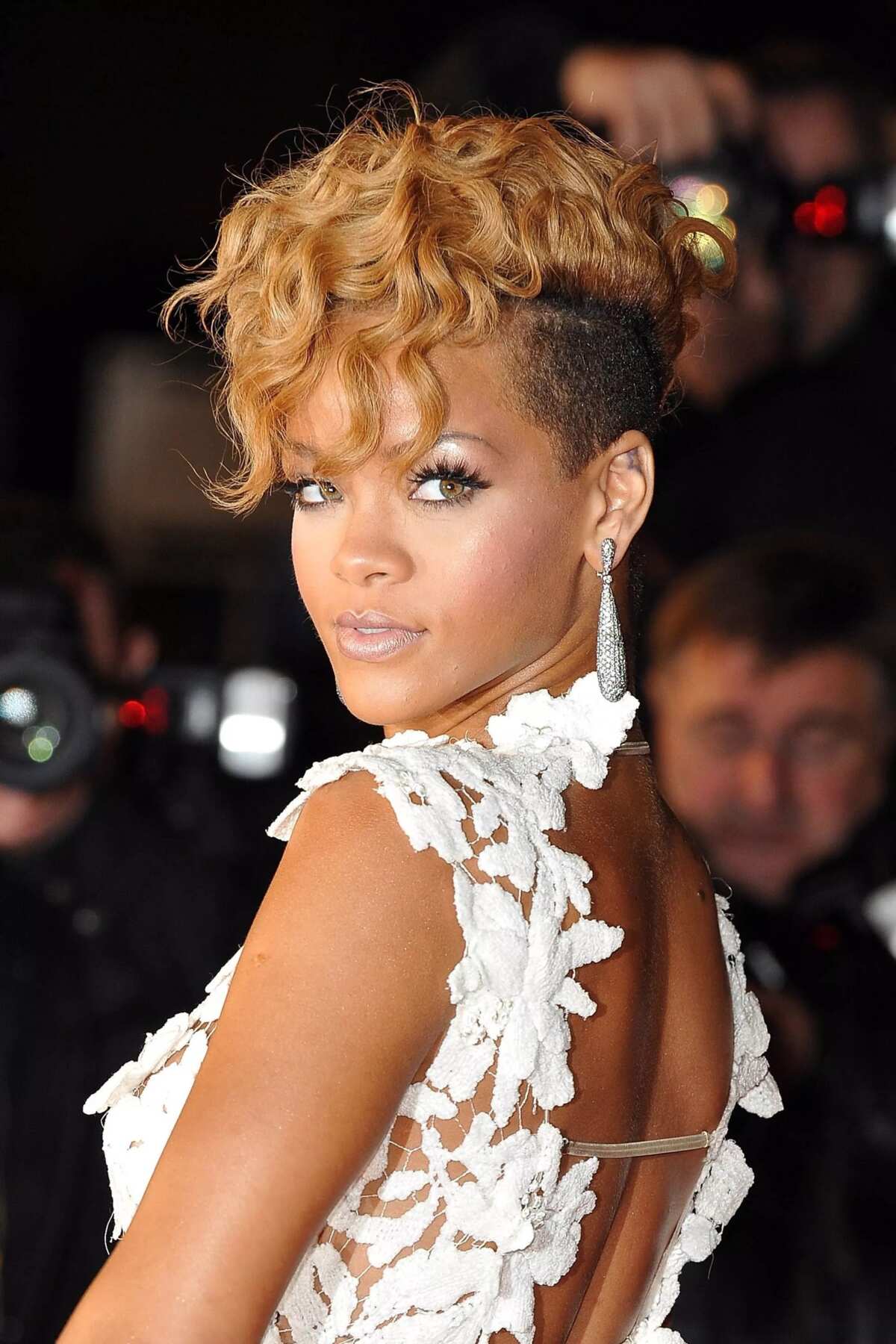 This is probably one of our most favourite looks of Rihanna's of all time. She pulled off the shaved sides faux Mohawk flawlessly at the 2010 NRJ Music Awards and even managed to get herself a Best International Female award.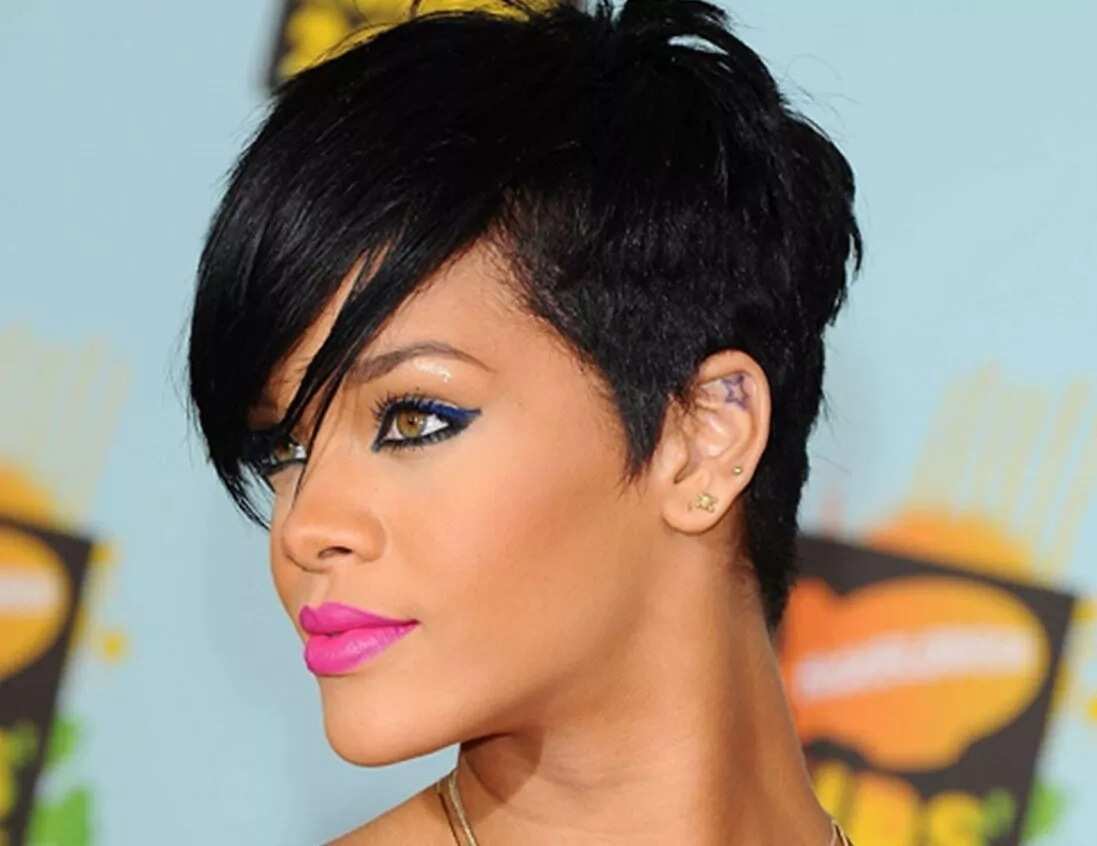 One of the most recognisable Rihanna haircuts from her early years is this feathery black pixie cut, which Kris Jenner brought back with her similar hairstyle. Rihanna wore this hair to Nickelodeon's Kids' Choice Awards 2008, and just looking at this photo is making us nostalgic for the 'Umbrella' days.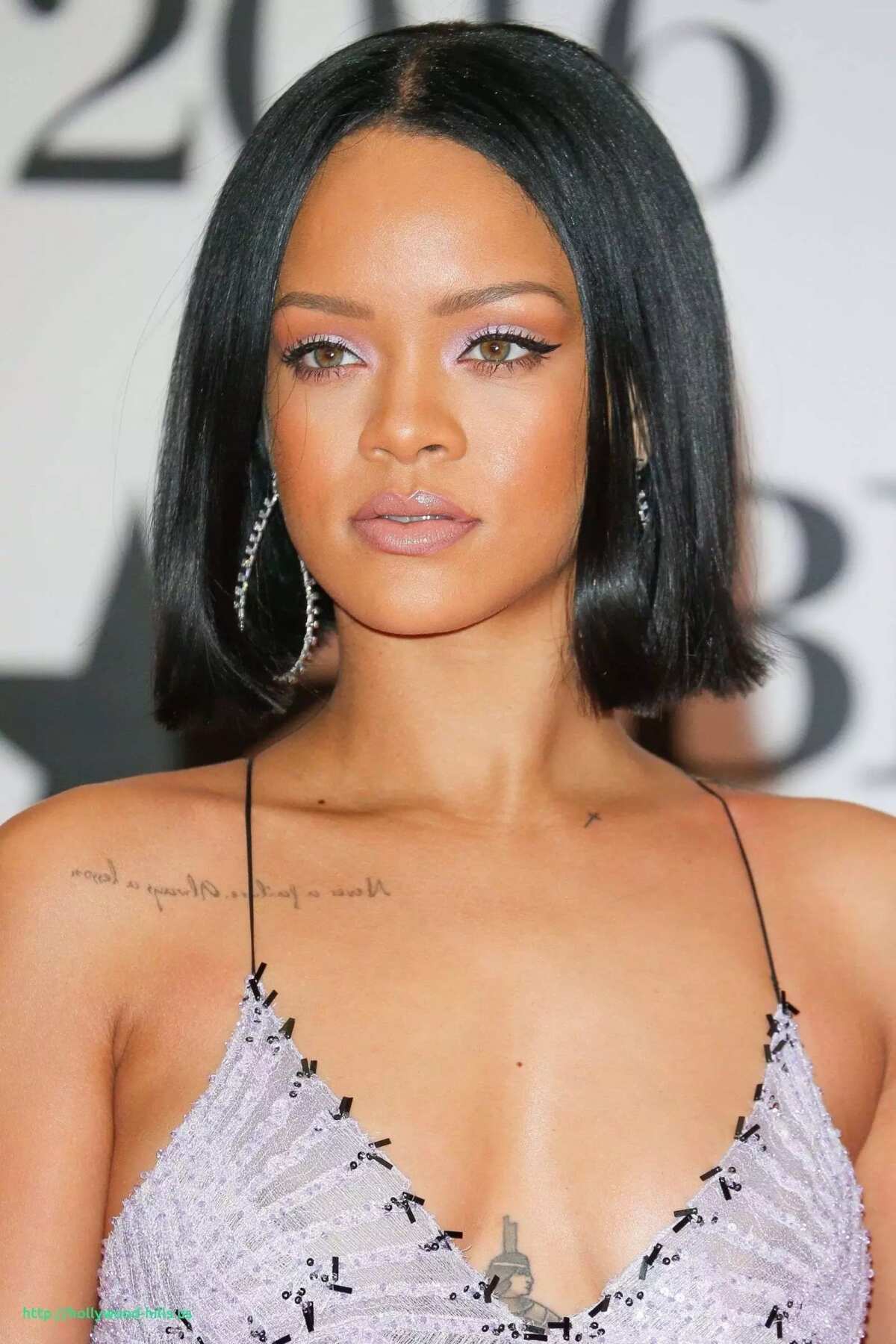 Rihanna seems to be a big fan of bobs, and for a good reason, as she can pull them off really well. This particular hairstyle could be seen at the 2016 BRIT awards. Even though she was not nominated for anything, her iconic performance of her song 'Work' would be remembered for a long time. It is very hard to get the image of her twerking on Drake out of your head.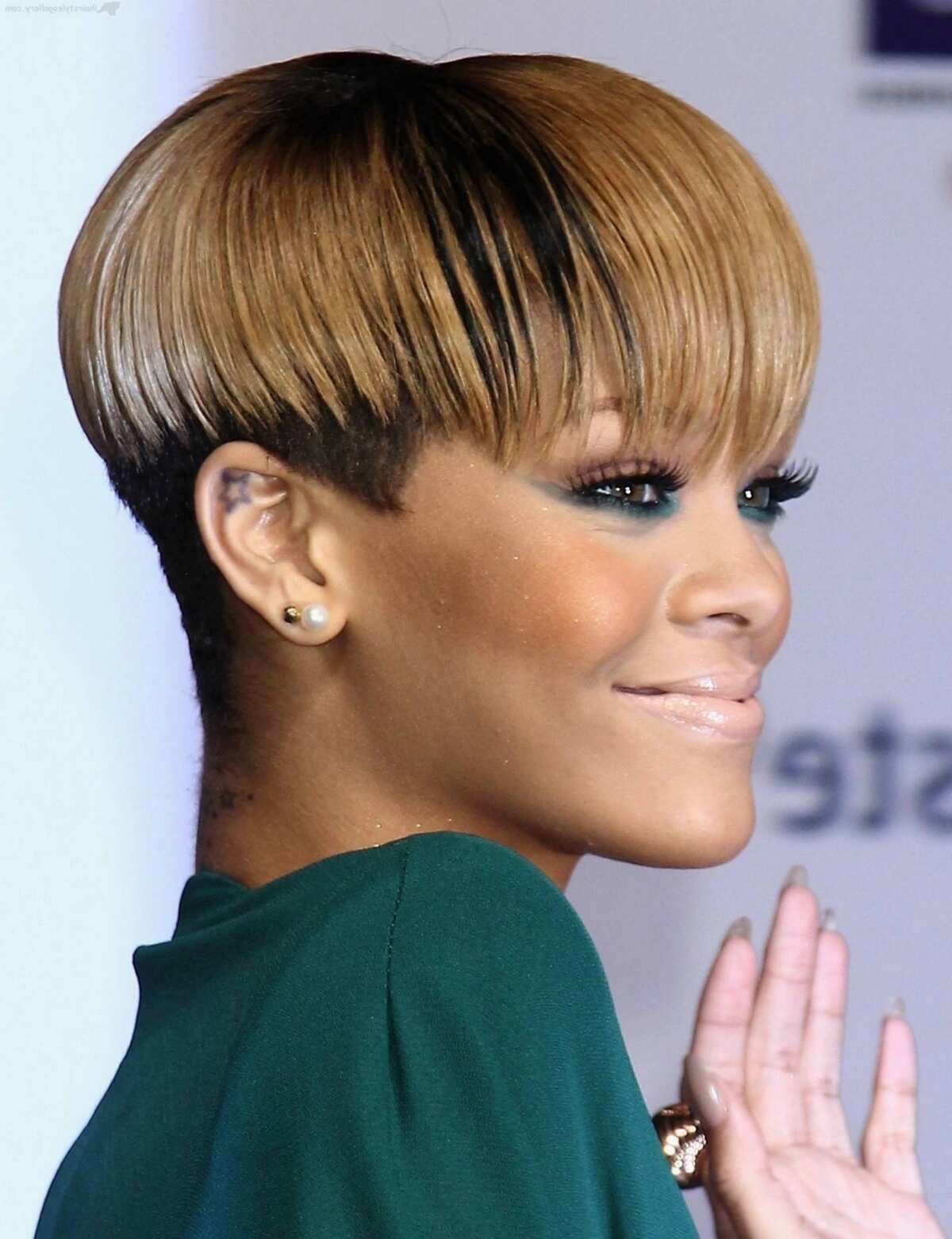 Remember when we said that Rihanna could pull of a bowl cut? Well, she proved us right with this look from the 2010 Echo Awards in Berlin. It is surprising how such an infamously ugly hairstyle looks so good on the singer! She must be some sort of a style magician, as whatever she wears, be it clothes or hairstyles, looks incredible.
And those were some of our favourite hairstyles of Rihanna's. We wish we could fit in a few more, but then this article would be 10 pages long. Which Rihanna hairstyle do you like best? Let us know in the comments?
READ ALSO: Most beautiful woman in the world - Top 20