- Members of the Not Too Young To Run movement request for 298 tickets out of the available 900 tickets for the Houses of Assembly election nationwide
- The group urges political parties to operationalise the Not Too Young To Run bill for the sake of young people
- The inspector general of police, Ibrahim Idris, says the siege laid to the National Assembly came as a surprise to him
Members of the Not Too Young To Run movement are currently leading a procession to the national headquarters of the Peoples Democratic Party (PDP) and the All Progressives Congress (APC).
The movement is demanding that political parties reserve tickets for young people with character, capacity and competence ahead of the 2019 general elections.
They are also demanding for 298 tickets out of the available 900 tickets for the Houses of Assembly election nationwide and 109 tickets out of the available 360 tickets for the House of Representatives elections nationwide.
The movement asked political parties to prescribe and enforce spending limits for party nomination fees and charges and cost for nomination of young candidates.
Samson Itodo, convener of the Not Too Young To Run movement said: ''We want the political parties to operationalise the Not Too Young To Run bill for the sake of young people.
''The bill cannot be a reality if they don't give young people who have the capcity, competence and character to lead.
''We want them to reduce the cost of running for primary election. This is our time. No ticket to young people, no youth votes.
''We want to see young people in the state Houses of Assembly, House of Reps, Senate, governos and even the presidency.''
Not Too Young To Run movement consists of over 50 youth groups in the country.
It is to their credit that the Not Too Young To Run bill was passed by President Muhammadu Buhari into law few weeks ago.
Below are pictures from the procession: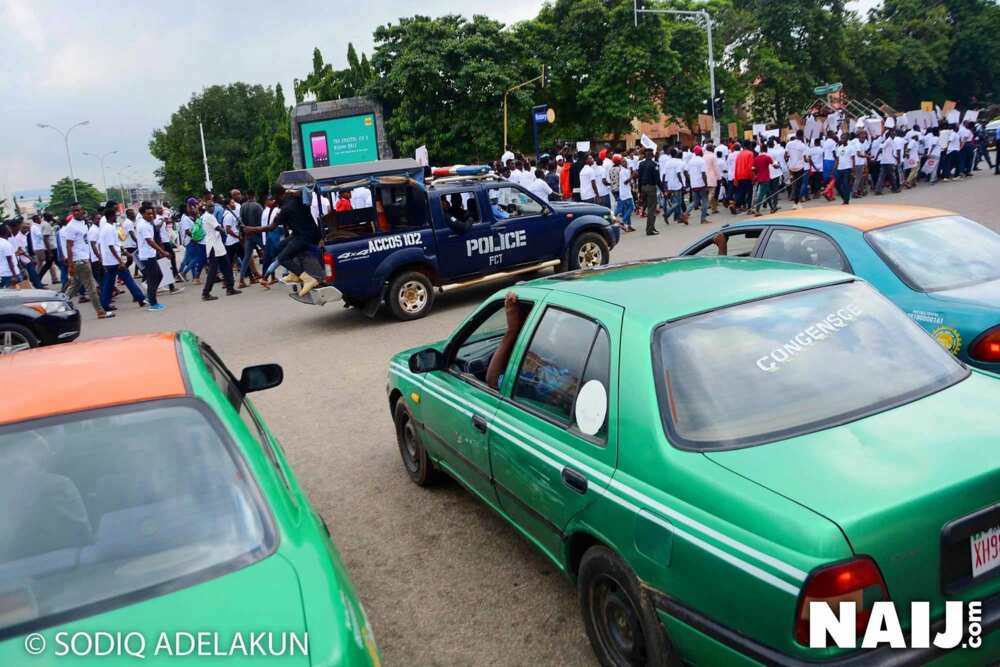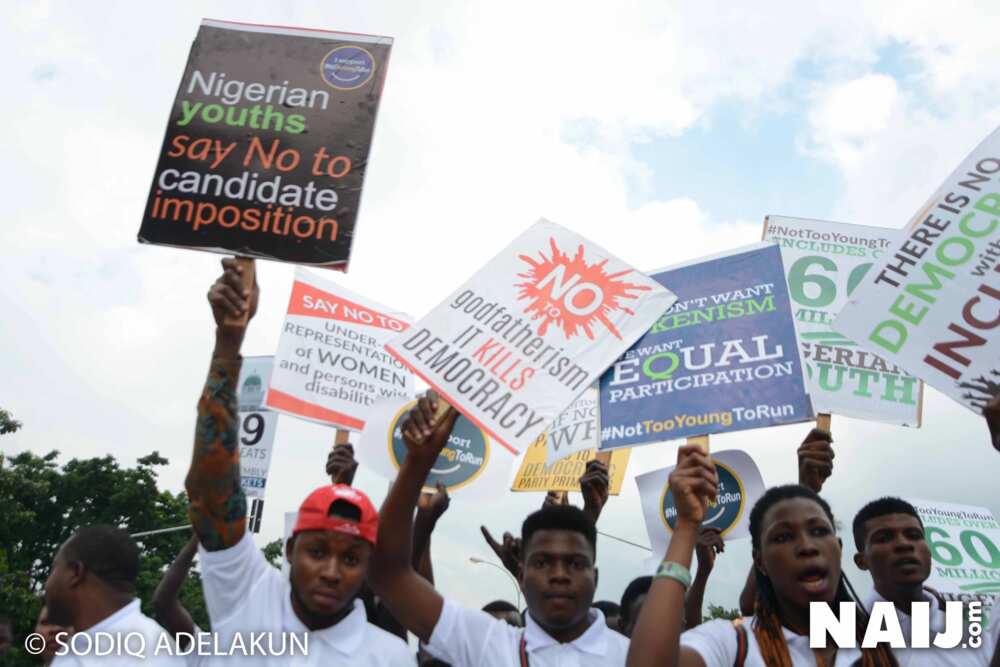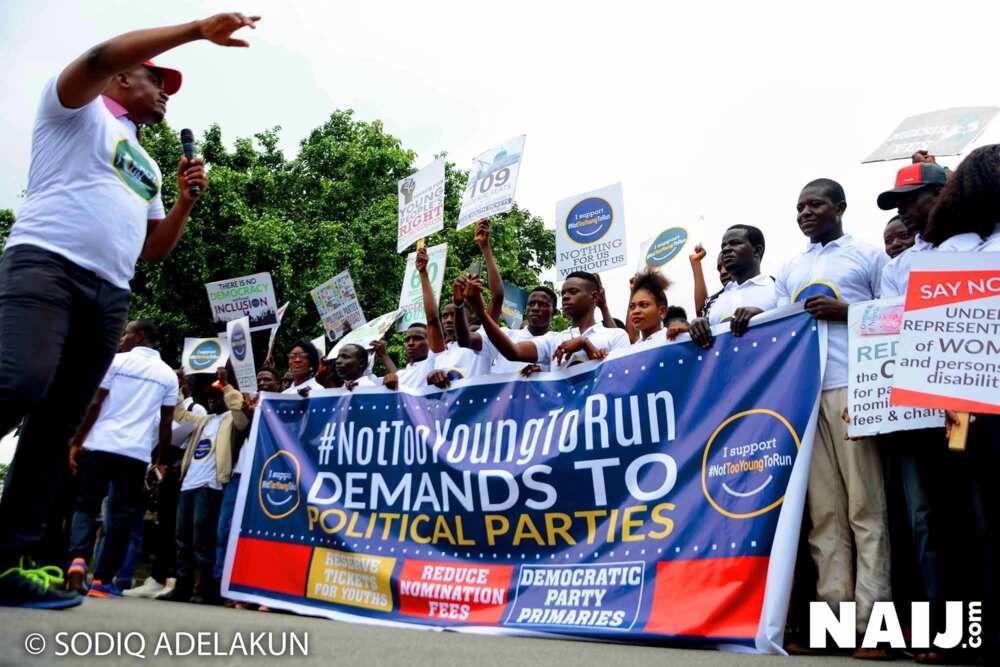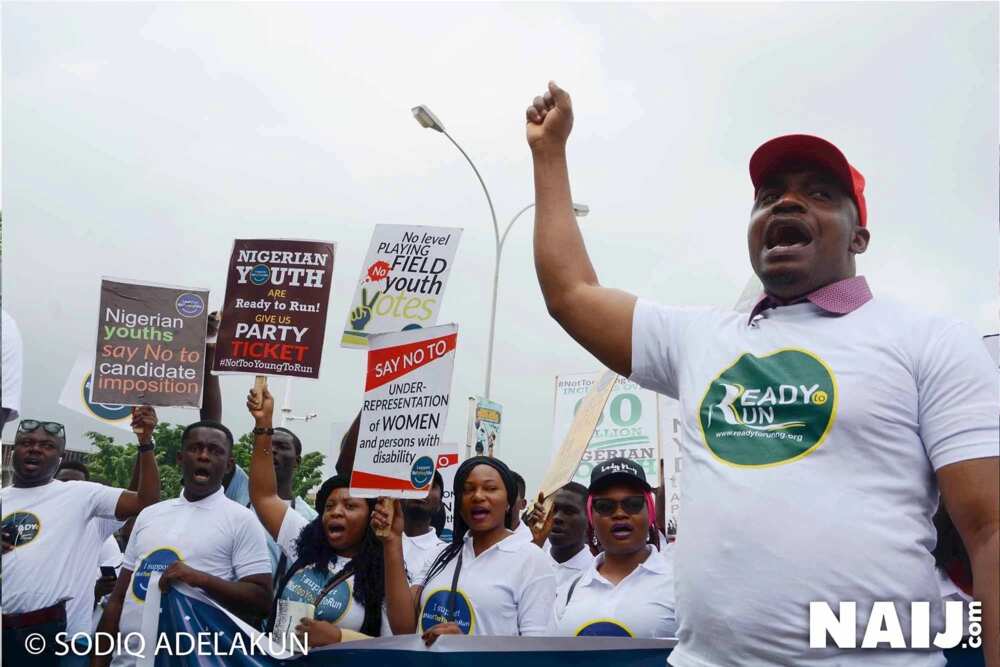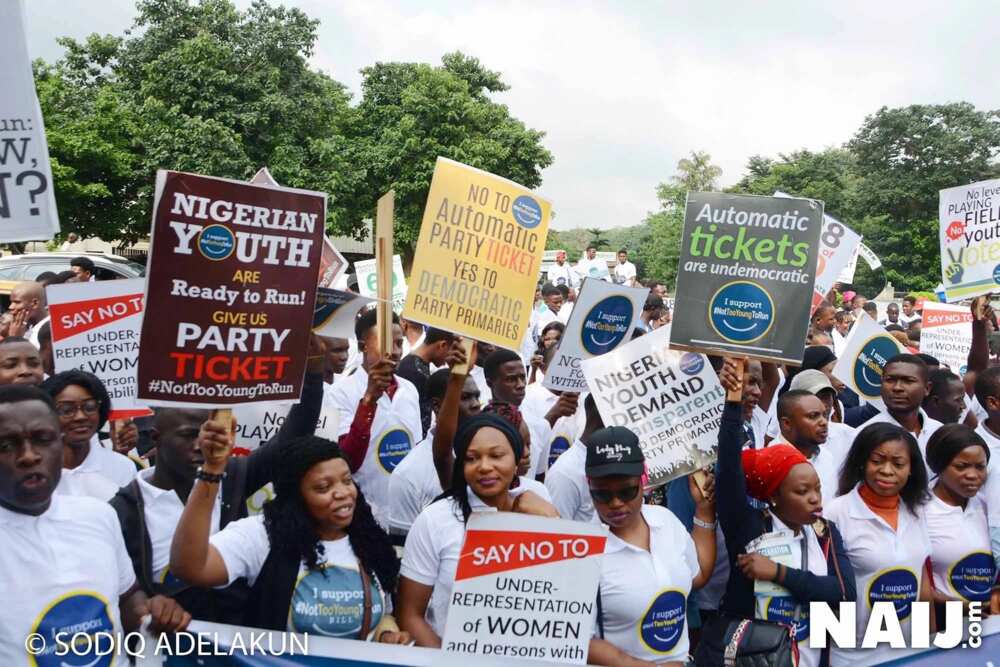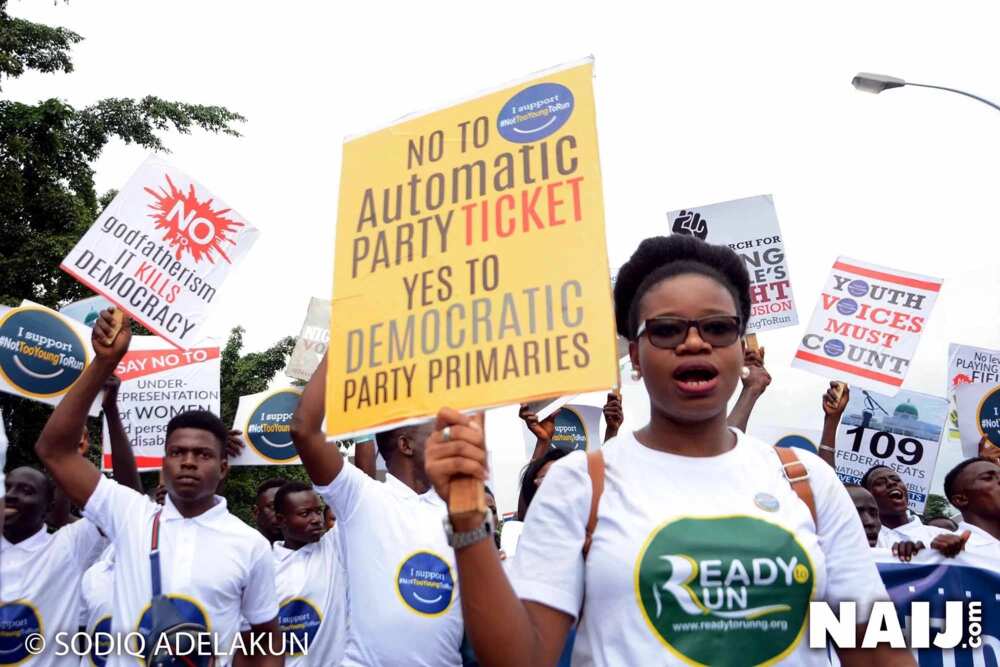 In another report, the Inspector General of Police (IGP), Ibrahim Idris, on Tuesday, August 7, claimed that the siege laid to the National Assembly by the officers of the Department of State Services (DSS), reached him as a surprise.
Channels TV reports that Idris made this known after a closed-door meeting with the acting president Yemi Osinbajo at the Presidential Villa, Abuja.
The police boss added that the NASS situation was not an attack on democracy. It was learnt that Idris said the Nigeria Police Force (NPF) was not involved in the siege.
How Nigerian youths protest made the National Assembly pass the 'Not Too Young To Run' bill on Legit.ng TV