Davido can be described as one of the hottest sought-after singer to ever come out of Nigeria. From releasing hit songs to gaining international recognition, the glory seems never-ending.
In a recent interview with a UK magazine Pause, the Nigerian music superstar shared some rather interesting facts about his music career and what inspired one of his hit songs, FIA.
The 25-year-old multiple award winner talks about his career, the journey into music and his love for Africa. The hit singer also stunned his fans after he revealed in the interview that his 2 late friends inspired the popular hit song, FIA.
Speaking on his music career, what inspired it and the challenges he has had to face, he said," I've always liked it, I kind of fell into music through some friends who were doing music, and then I used to follow my cousin to the studio and stuff and from there, it started."
READ ALSO: 20-year-old Malia Obama spotted smoking and sharing a kiss with her boyfriend on the street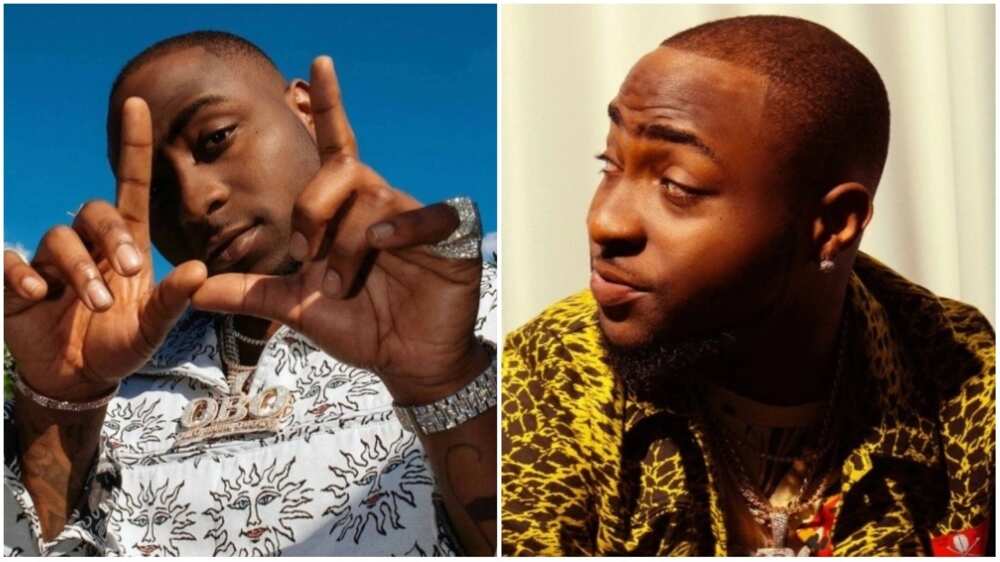 I would say I was one of the lucky ones, the first time I ever recorded and dropped that got big, that was the first song I ever recorded, started blowing up."
READ ALSO: After 17 years of divorce, beautiful Nigerian actress celebrates as her parents reconcile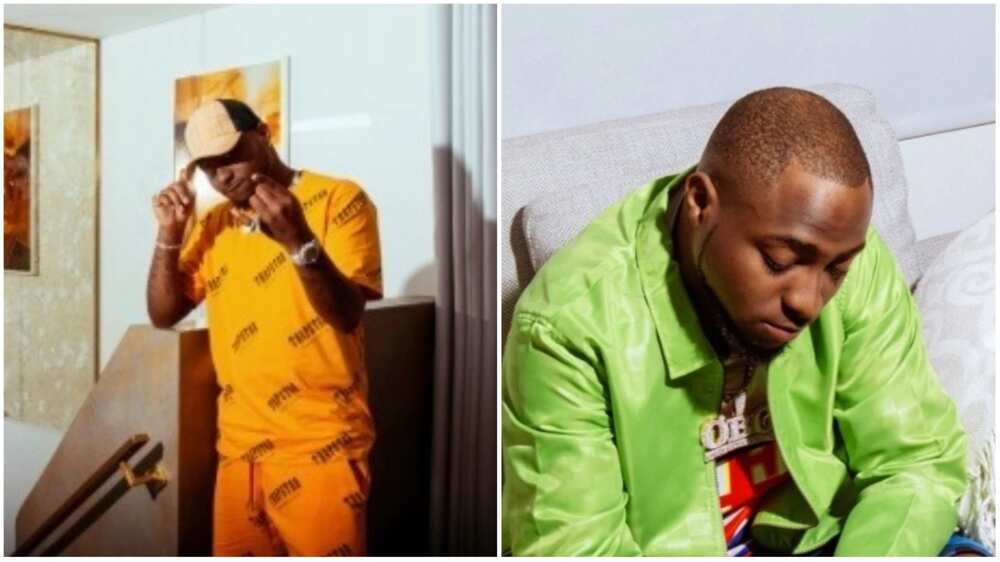 When the song FIA first hit the air waves, most people assumed he was singing about a girl who probably wanted nothing but his money. It looked like the inspiration behind the song was a gold digger. Well he cleared all that misconception.
When he was asked about the song that touches him the most, he revealed it was FIA, a song he wrote about 2 of his friends who died.
Davido who is one of the most successful musician in Nigeria is known for releasing mostly hit songs. Speaking on the love he is getting both locally and internationally, he said, "To be honest, me, I'm not into this international stuff but I'm really doing it because I'm one of those people pioneering this movement. I have to put a cape on my back and do it for the culture but I always prefer being at home."
Interesting!
PAY ATTENTION: Get the Latest Nigerian News on Legit.ng News App
Get the hottest gist on Africa Love Aid
Slimcase at Star Chat - Expect my Collaboration with Cardi B | Legit.ng TV