Homemade doughnut is a snack that is loved not only by children, but also by adults (Hollywood films are the proof of the latter). Today, on the shelves of pastry shops, you can see rich selections of these yummy doughnuts, they are filled with chocolate powder, sprinkled with powdered sugar and more. However, the most delicious ones are donuts made at home, with love for loved ones and with natural products.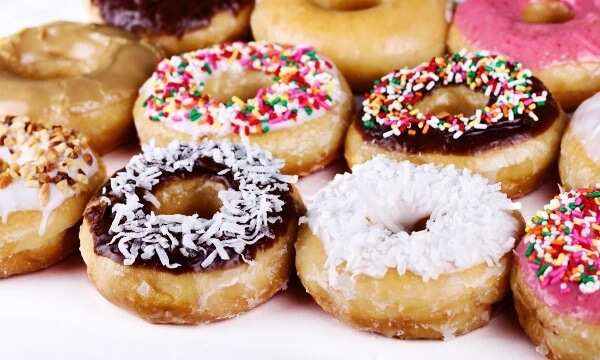 Do you want to know how to prepare doughnut at home? If you decide to please your loved ones with donuts, then you will need time-tested recipes. And we are very happy to offer you one.
This donut recipe was created a long time ago for those, who love tasty dishes, but do not want to use expensive products.
Homemade doughnut recipe
You will need these donut ingredients:
Flour - 3 glasses
Milk - 180 ml
Egg - 1
Sugar - 2 tbsp
Salt - 0.5 teaspoons
Melted butter – 2 tbsp
Yeast (fresh) - 15 g
Vanilla sugar - 1 teaspoon
Sugar powder for sprinkling
Oil for frying - 1 liter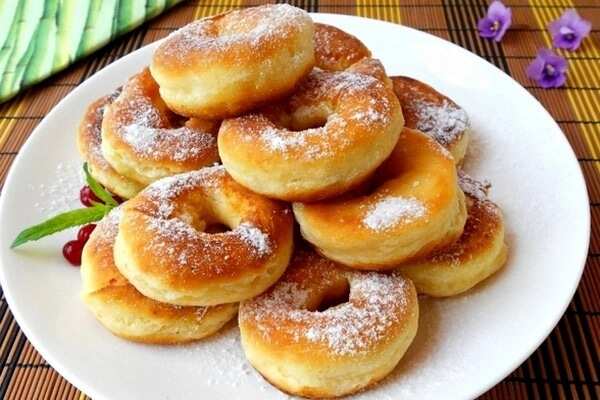 READ ALSO: Couscous recipe with chicken and vegetables
Preparation:
Warm the milk a little and dissolves yeast in it
Add the egg into it, add the dry ingredients.
Then add 2 table spoons of melted butter.
Knead the dough.
Put the dough for fermentation in a warm place for 1.5-2 hours.
The finished dough is rolled into a bundle and divided into 10-15 parts.
Roll it out and then cut out the small Doughnut circles.
Leave the donuts for about 30-45 minutes again. Their size should become twice bigger.
Then fry them in preheated oil till the donuts turns golden in colour.
Put the donuts on a sieve or napkin to get rid of excess oil.
You can have donuts with tea, milk or coffee, you can sprinkle sugar powder on top or cover them with glaze.
Donut recipe with stuffing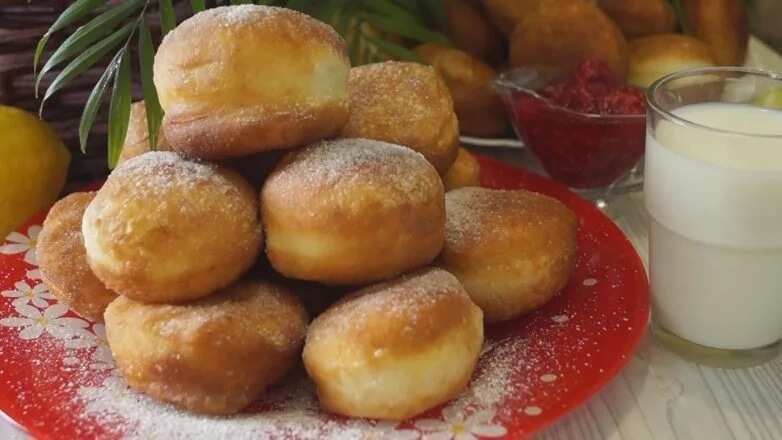 Donuts with stuffing are made almost the same way as donuts without stuffing. Just roll out dough balls with a rolling pin and put 1 teaspoon of the filling (jam, cream or other), peel the edges, put the donuts with the filling onto the oiled sheet of baking paper and leave for 20 minutes. Fry as donuts without stuffing.
There are a lot of donut recipes. Undoubtedly, everyone has their favorites. However, we hope that after you try to make donuts according to the recipe offered by us, it will become your favorite. Bon Appetite!
READ ALSO: How to cook stew meat
Source: Legit.ng