Jesus Christ is considered the founder of Christianity. Christians are inspired by his life and the power of his being. As such, any and all things associated with Jesus Christ is considered praiseworthy. And since he is quoted in the Bible as looking to come back back to earth again, many have been waiting.
Legit.ng compiles the stories of some famous men who convinced people that they were Jesus. Of course, they amassed followers.
1. Jesus Matayoshi
Jesus Matayoshi delivered a fiery sermon on top of vans. He campaigned for a seat in the House of Councillors and went as as to tell opponents to commit su*cide and threatening hellfire upon those he considered sinners.
Mitsuo Matayoshi was born in Okinawa in 1944. In 1997 he founded the World Economic Community Party, which bases its policies on his identity as Jesus Christ reborn.
2. Jesus of Kitwe
This Jesus is a 43-year-old man named Bupete Chibwe Chishimba. He wears street clothes, drives a taxi, and lives with his wife and five children in neighboring Kitwe, a copper-mining city with more than half a million inhabitants. He said he received a revelation from God when he was just 24.
3. Vissarion
Vissarion is also known as the Christ of Siberia. He was born Sergei Torop in a small village in Russia. Vissarion claims to have seen the end of the Soviet Union before it happened. He currently has over 5,000 followers who swear allegiance and faith to him.
READ ALSO: Malia Obama 'caught' getting cosy with handsome boyfriend while lighting up cigarettes
4. Moses Hlongwane
In 1992, Moses Hlongwane said God revealed to him in a dream that he (Moses) was the Messiah. Since then he has not looked back, amassing a followers. As it stands, Moses has about 40 followers but he is actually quite popular due to his eccentricities.
5. Jesus INRI
In Brazil, followers of INRI (Iesus Nazarenus Rex Iudaeorum: Jesus of Nazareth, King of the Jews) push their messiah around on a rolling pedestal. Most of his disciples are women and they live with him full-time with in his walled compound. INRI claims his calling came in 1979 and that he is the Jesus who Christians await.
6. Jesu Oyingbo
Immanuel Olufunmilayo Odumosu aka Jesu Oyingbo was a self-acclaimed prophet who held sway in Lagos, Nigeria in the late seventies and early eighties.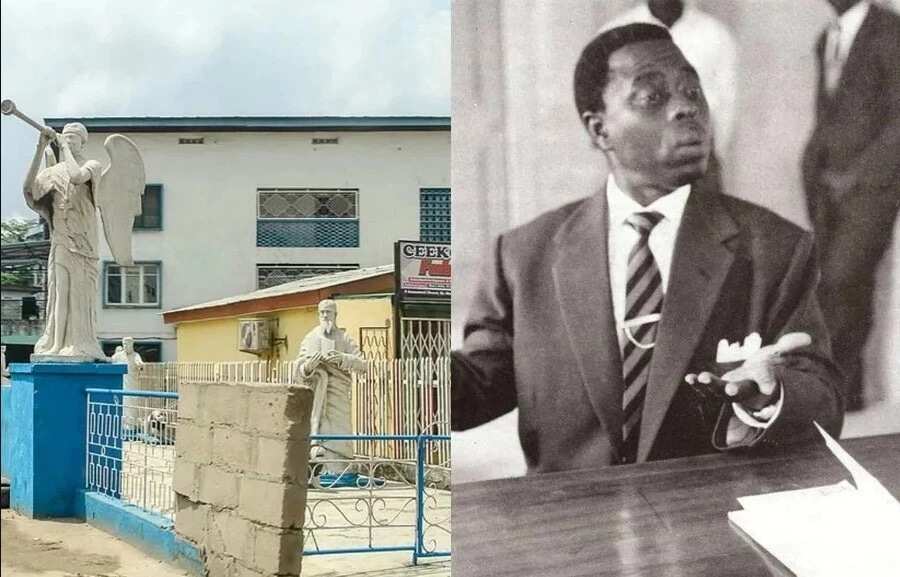 In no time, he garnered a group of loyalists who regularly trooped to his enclave which he called the Universal College of Regeneration (UCR).
PAY ATTENTION: Install our latest app for Android and read the best news about Nigeria
Image of Jesus Christ appears in Ikorodu Church on Legit.ng TV.