Are you a true fashionista? Then this post is exactly for you! Here we have 50 bob box braids hairstyles. See the most trendy style and choose the best one to highlight your beauty and sense of style.
Must-try examples of Bob box braids hairstyles in 2018
Short bob box braids hairstyles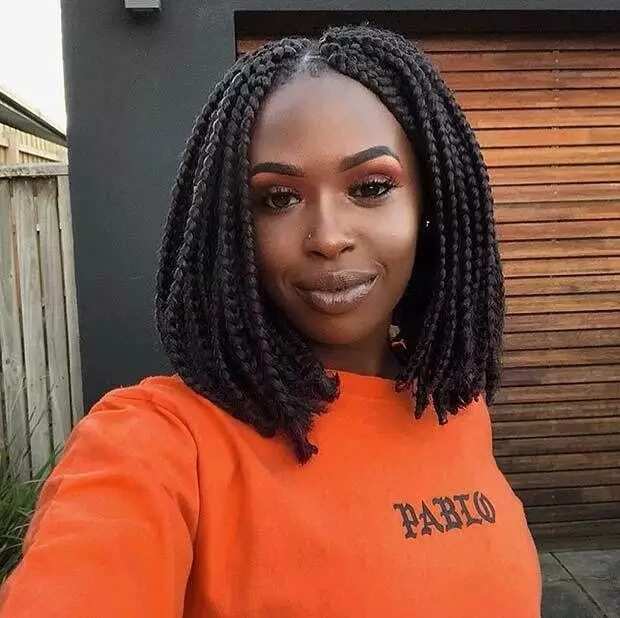 READ ALSO: Top short bob braids hairstyles for 2018
Look at this beautiful hairdo, the thick braids sit just above the shoulders. Such a stunning hairstyle is appropriate for everyone and can be good for every event or everyday look.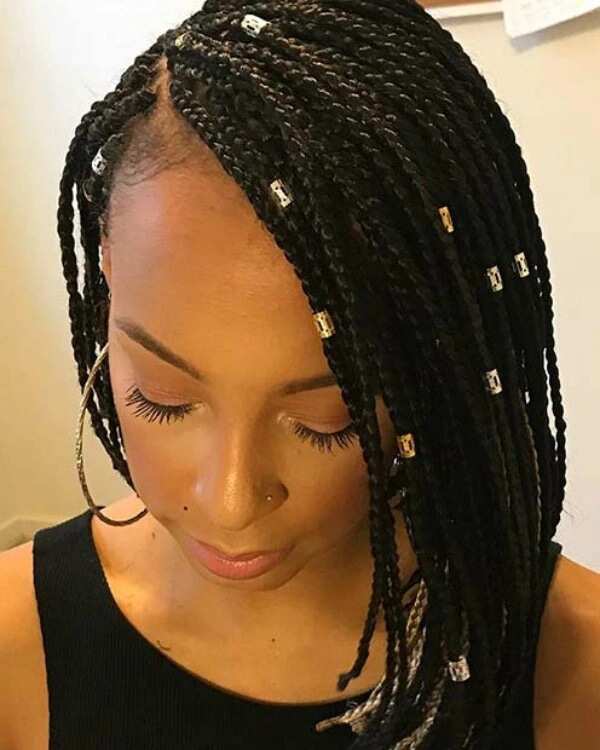 Try some thinner braids with decorations in the form of braid cuffs. Cuffs look amazing and create a gorgeous style
Bob braids with some color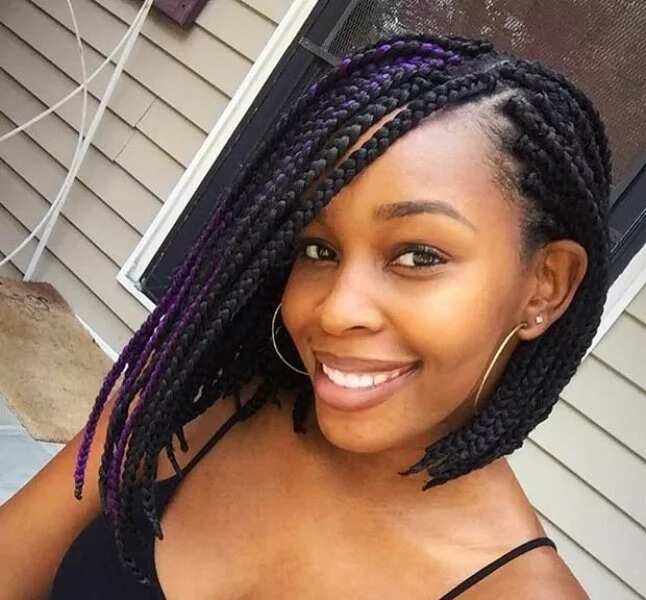 A flash of color is always a good idea. Try to add a dark purple color to your braids.
Blond bob with crochet braids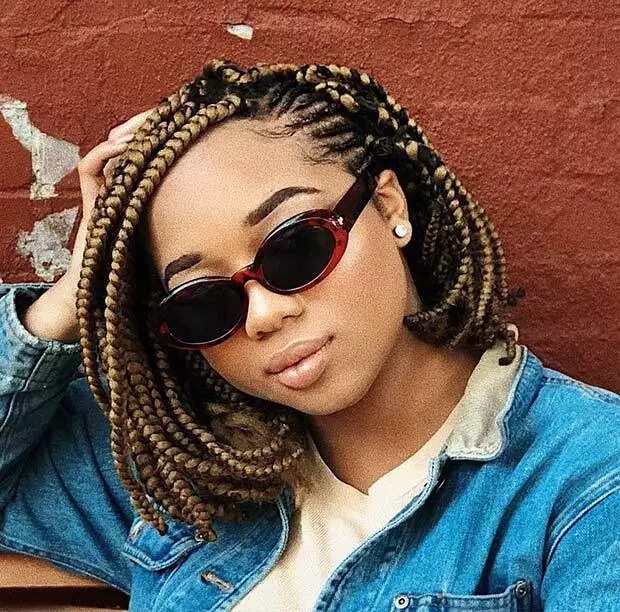 This is kind of modern update of classic variation of braids. You can try different thicknesses of braids and combine it with vibrant colors. The shorter braids is much easier to maintain.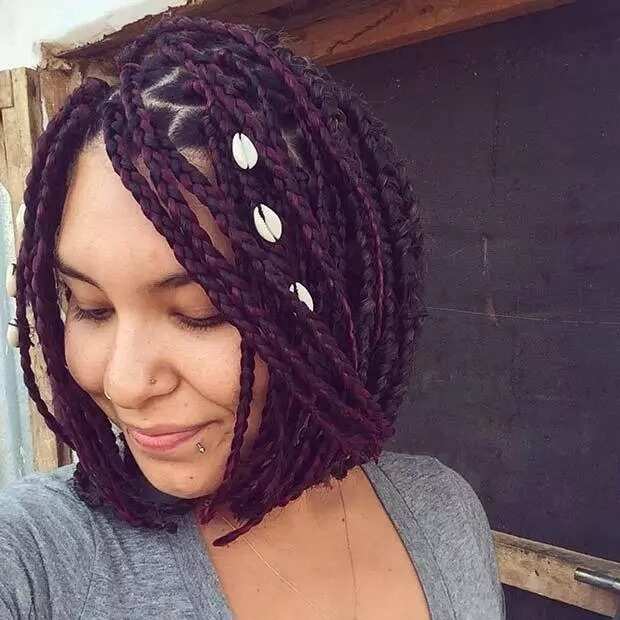 Short bob style with weaved shells is an amazing variation if you are going to go to the beach. It looks like boho style for the sunny day.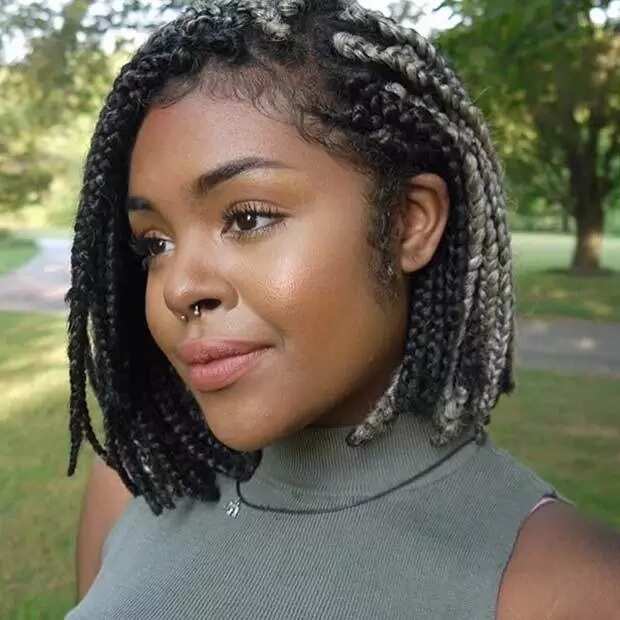 What about some warm shade of gray for your braids. The color is calm but eye-catching. The idea is great for those who want to try some color but without being too bright.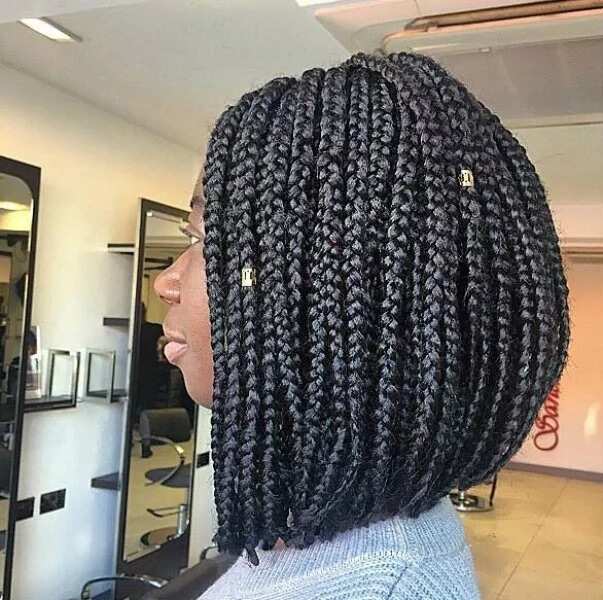 Such slight length change can create a unique look. This is the example of a trendy update of your look. You can also add braid cuffs as a stylish touch.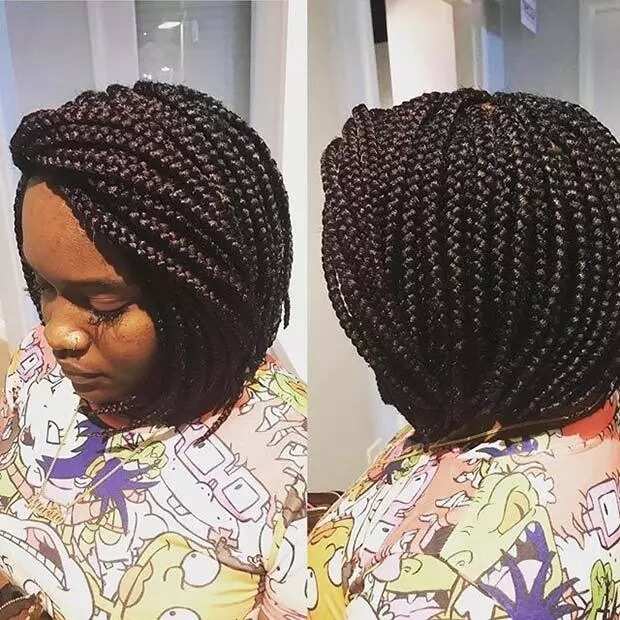 Look at these side part braids swept in a gorgeous wave. This is kind of soft and pretty hairdo for a special occasion.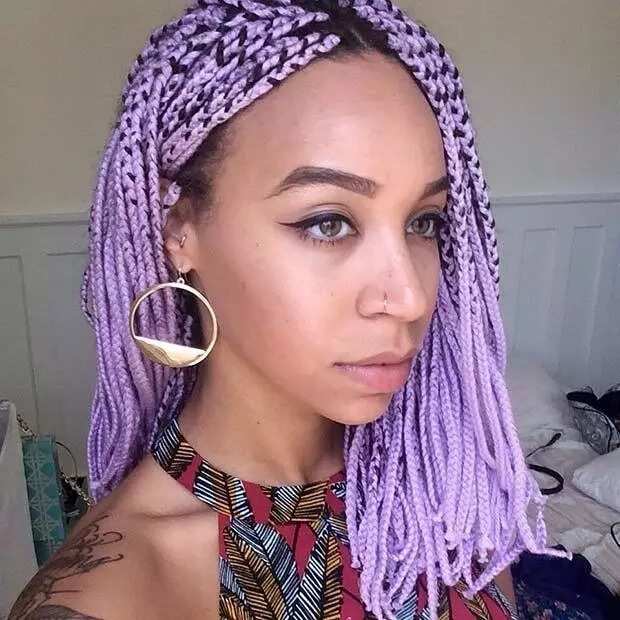 Bob box braids hairstyles look amazing if you try some vibrant color. Any color is acceptable, so choose your favorite one.
Add some accessories to your braided bobs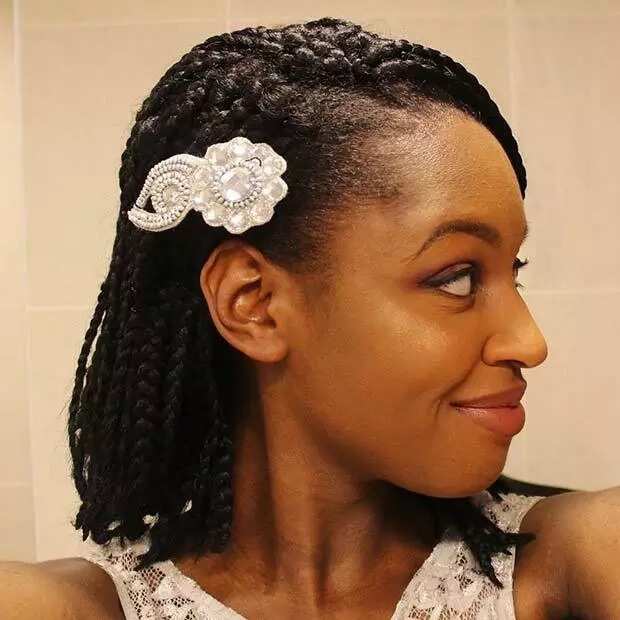 This is the idea for a special occasion, accessorized braids may be a perfect choice for wedding, date, or party.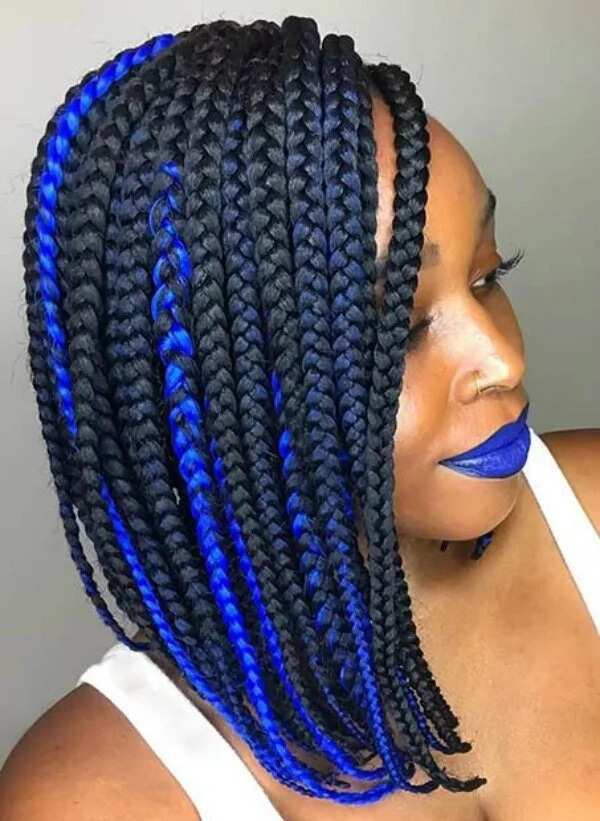 Try bold blue color and swept to the side braids to look bright and stylish.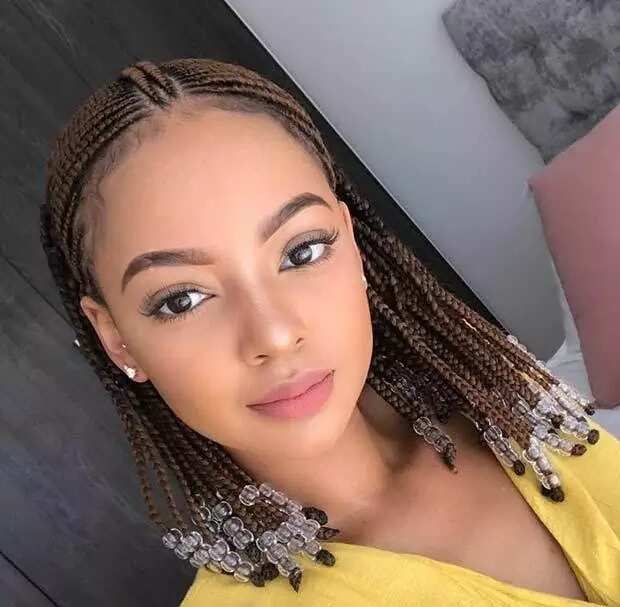 Tribal braids or Fulani braids are gorgeous and look trendy this year. You can experiment with patterns to achieve the best look.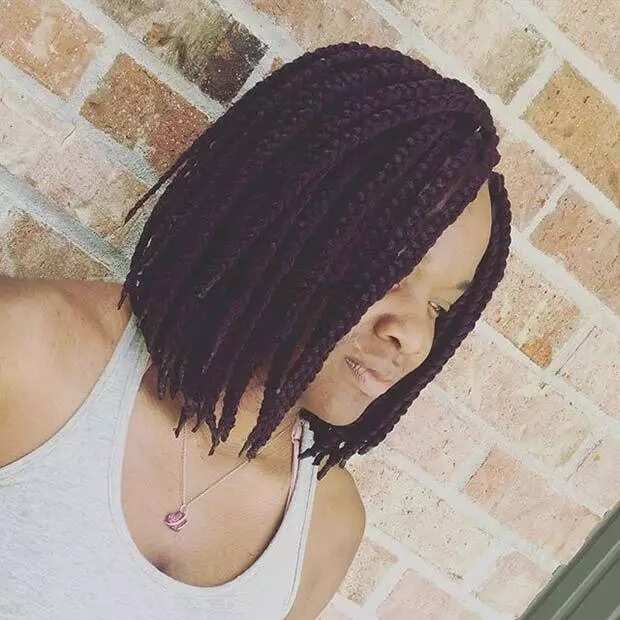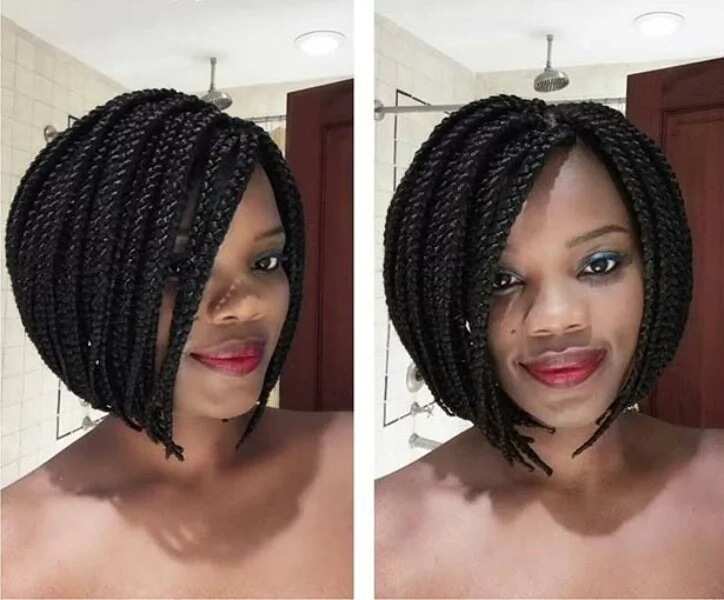 In this variation, braids sit under the chin. The bobs are longer at the front and shorter at the back. This hairstyle is so chic, it is perfect for any occasion.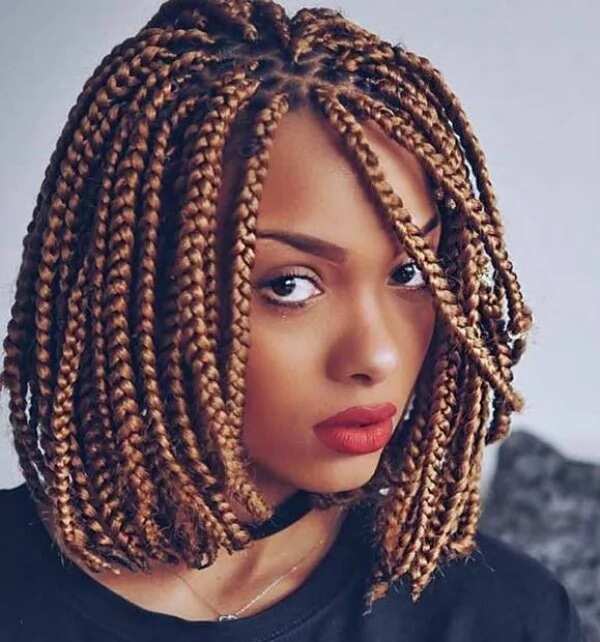 Loft your braids with light honey blonde color. This one looks great with any skin tone.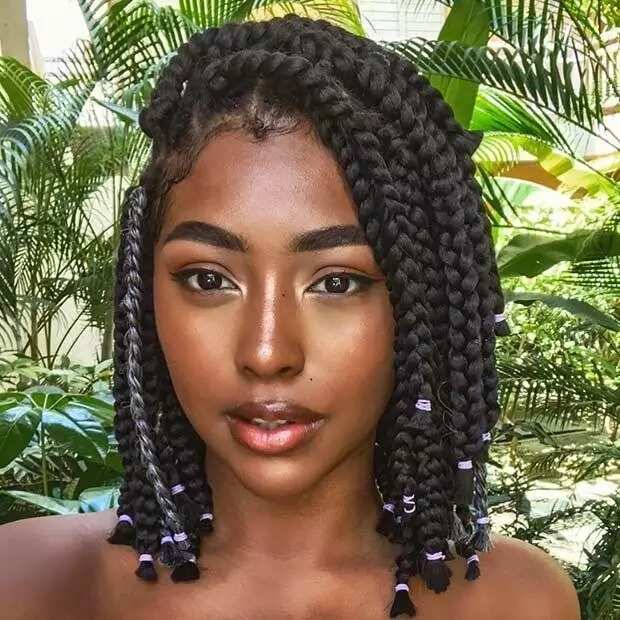 It can be a good idea for thick braids, and you can add some color to this style. A funky hairdo creates a fresh new look.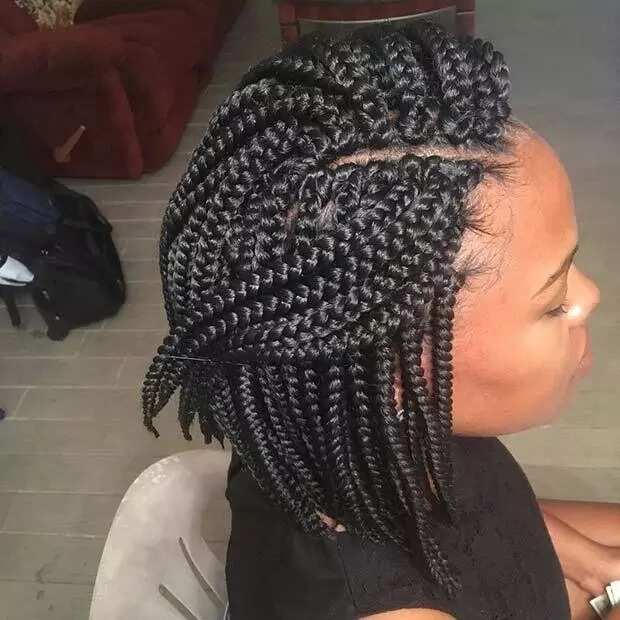 READ ALSO: Brazilian wool hairstyles in Nigeria
Another variation of the styling. Use a clip to create a half up effect.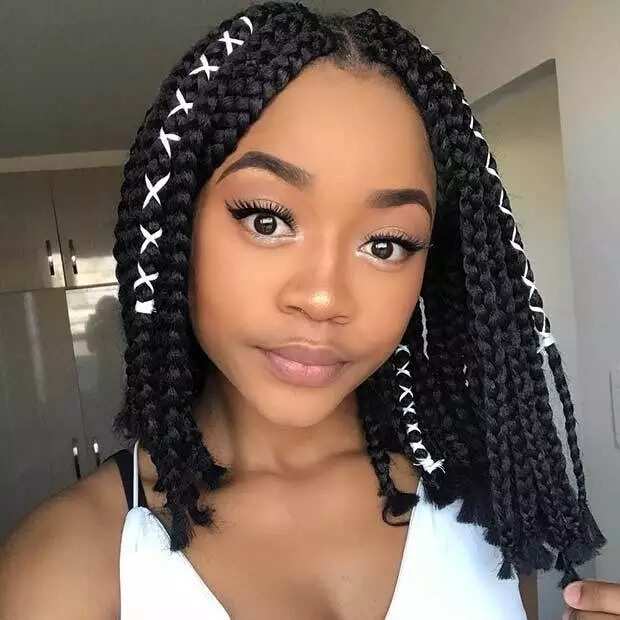 This is a gorgeous style for any girl and for every event.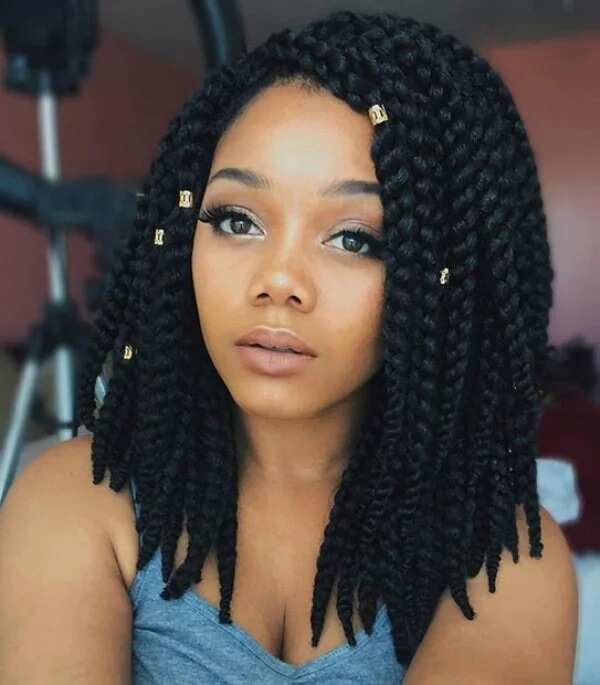 Layered hair is trendy, so try layered braids. There are shorter and longer braids. This is a good idea to update your bobs.
The variation of Fulani braided bob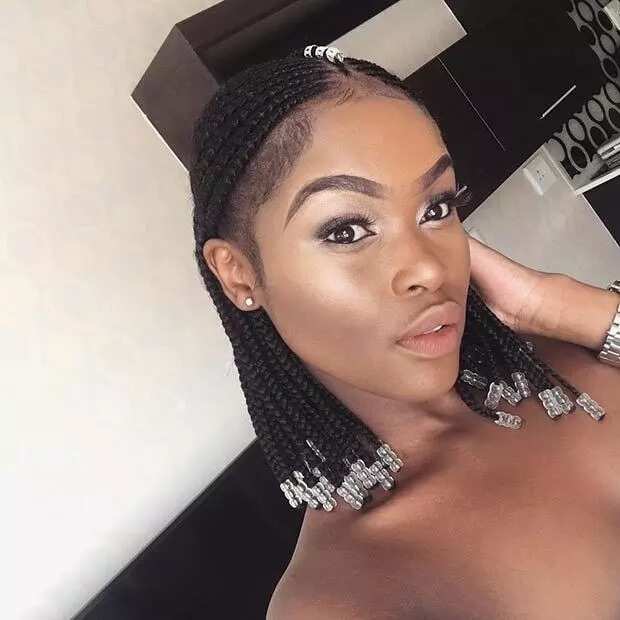 You can wear Fulani braids in endless variations, they look very pretty and feminine.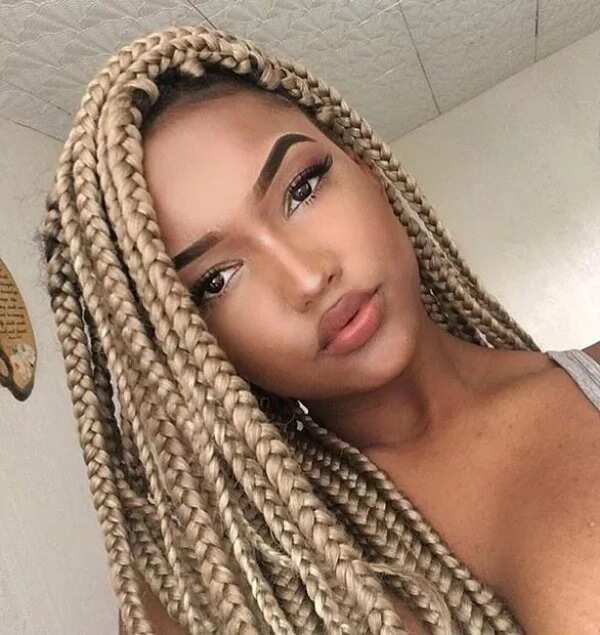 To wear braids on the side is a trendy idea for this year. Blond color adds some more fashion effect.
Big braised bob in bronze color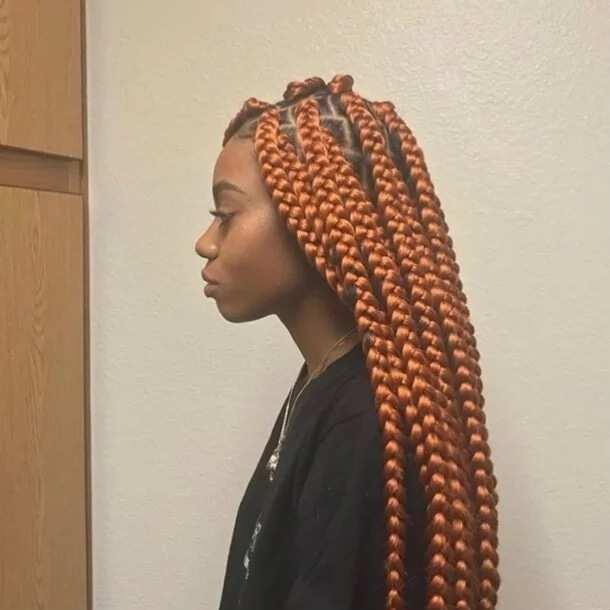 Do you want to try some unique color? What about bronze braids to look exceptionally good?
Add a colored thread to your bob box braids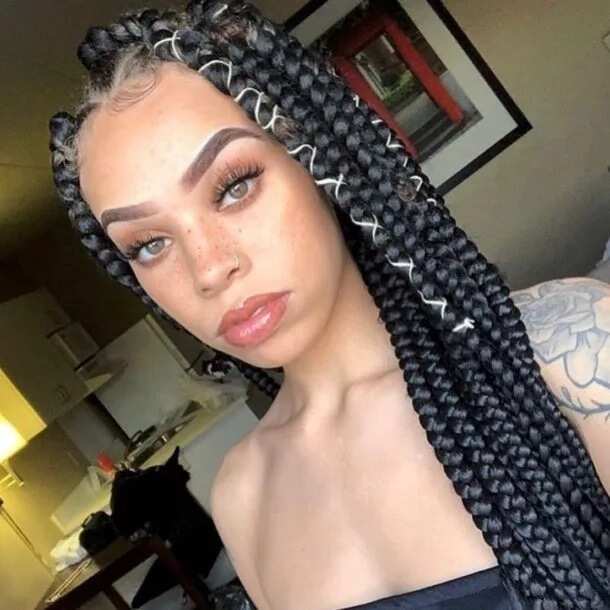 She looks amazing and the thread brings the attention to the details.
Extra long bob box braids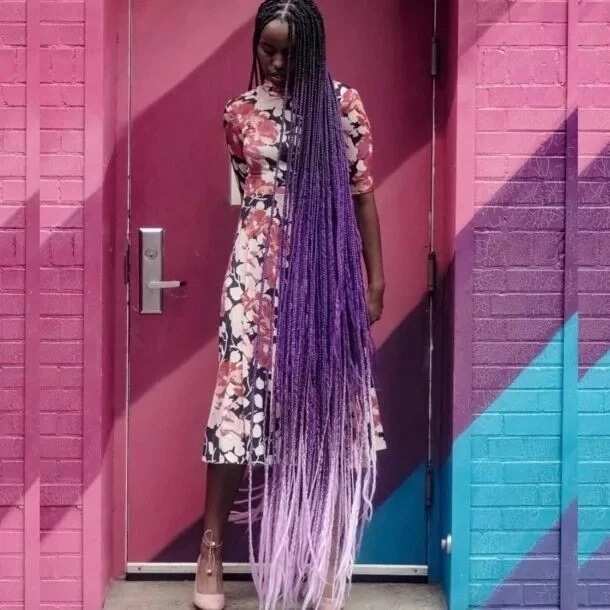 Try something extra!
Combine accessories and fading color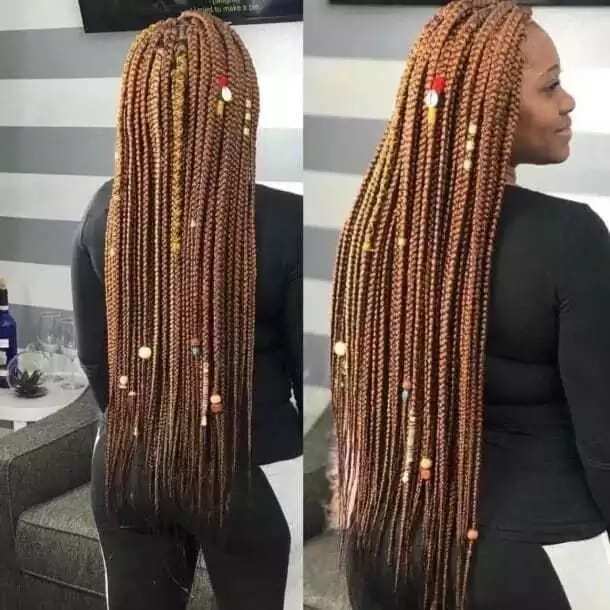 Beads, shells and fading color - is a combination for a sunny look.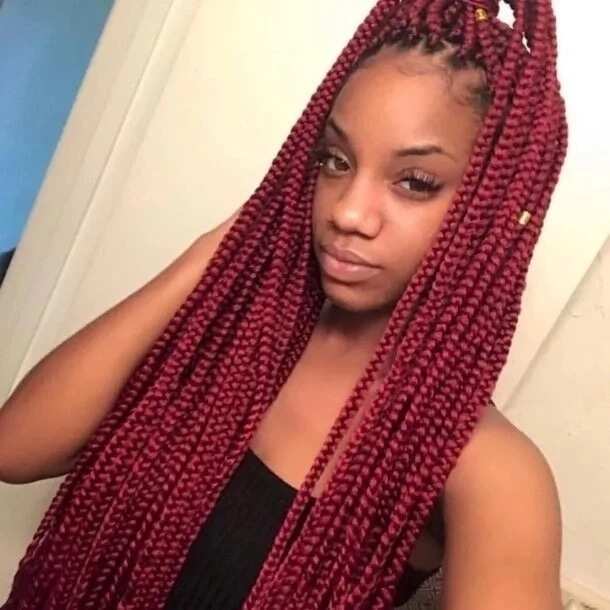 Long braids with black and gray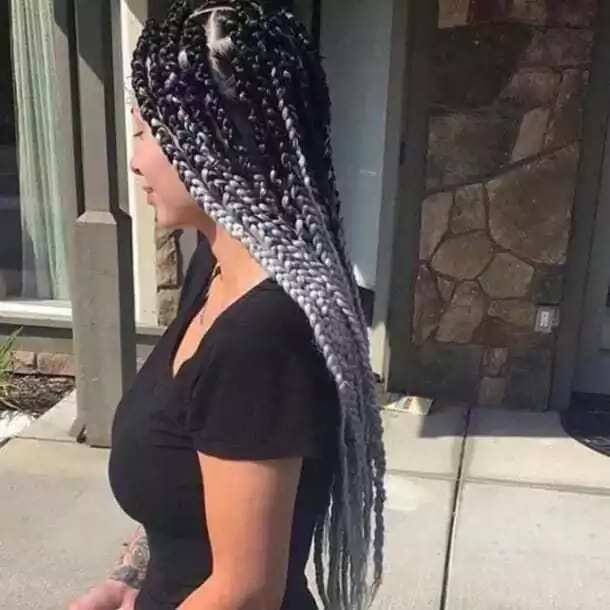 The combinations of colors are endless.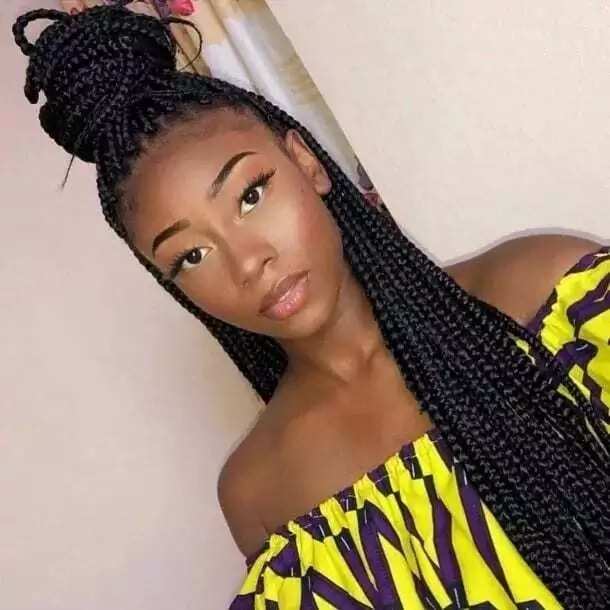 Buns are trendy at any time and good for every event. It is simple, chic, and cute at the same time.
Dark red bun and long sides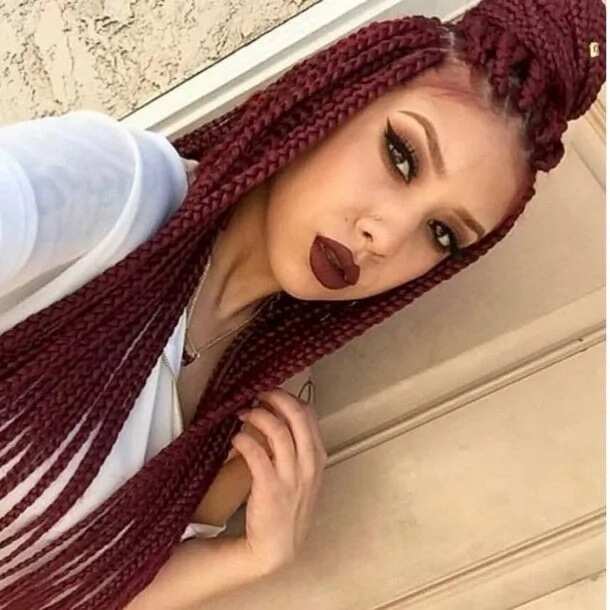 The variations of buns for bob box braids are endless, and this one is another trendy way to handle your braids.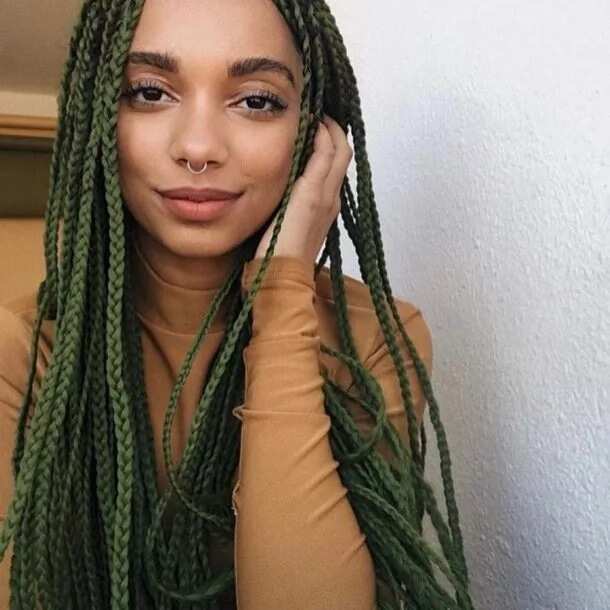 Long green braids look very original.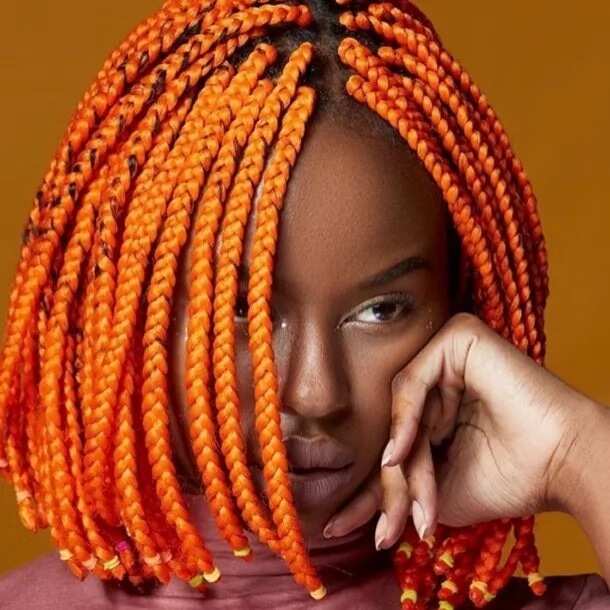 Do you think that this one is too bold? Maybe but looks cool and unique.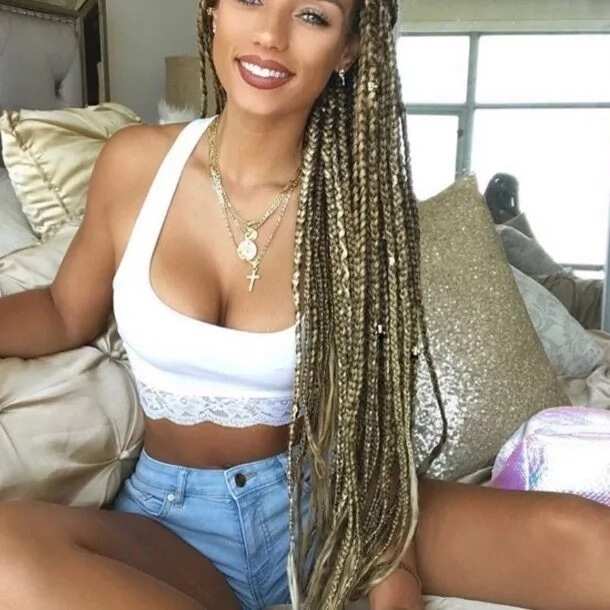 READ ALSO: Best Nigerian hairstyles with attachment to rock in 2018
Gold jewels in combination with this light color look extremely good on her.
Rainbow effect on bob box braids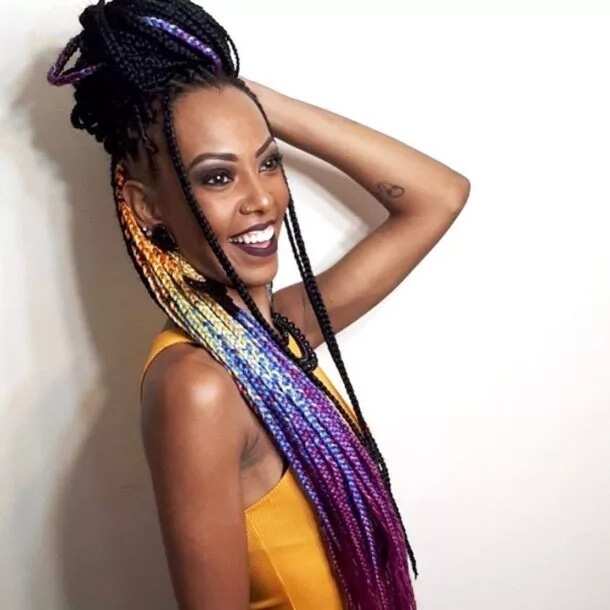 Try some multiple colors to create an extremely creative updo.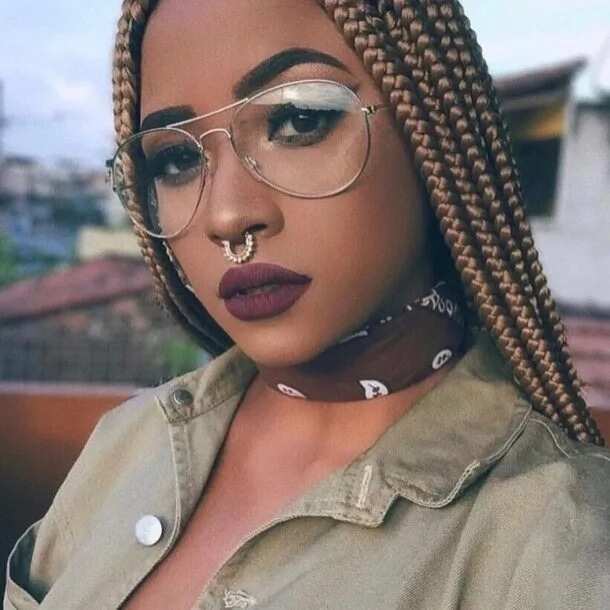 Simple and chic style with a unique color.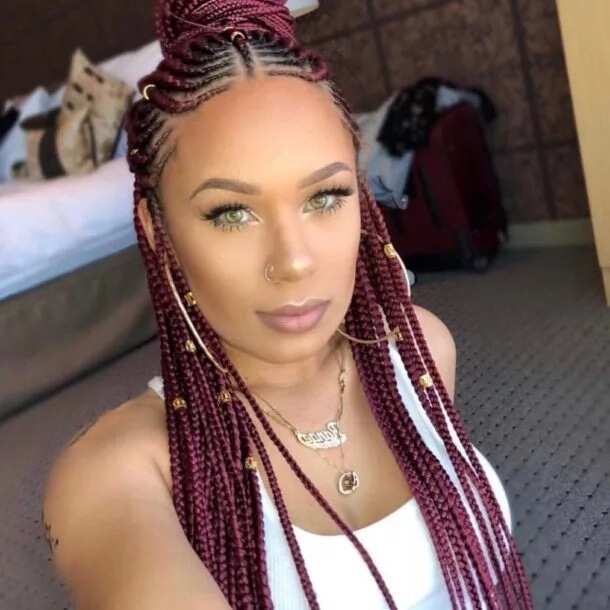 Another infinite field of experiments.
Bun and side decorations for bob box braids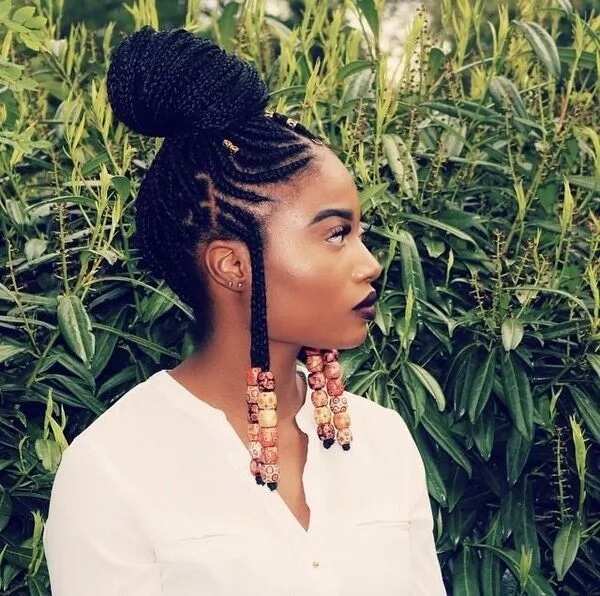 Look at these beads and the braids in the shape of a bun. This is an example of high fashion of braids.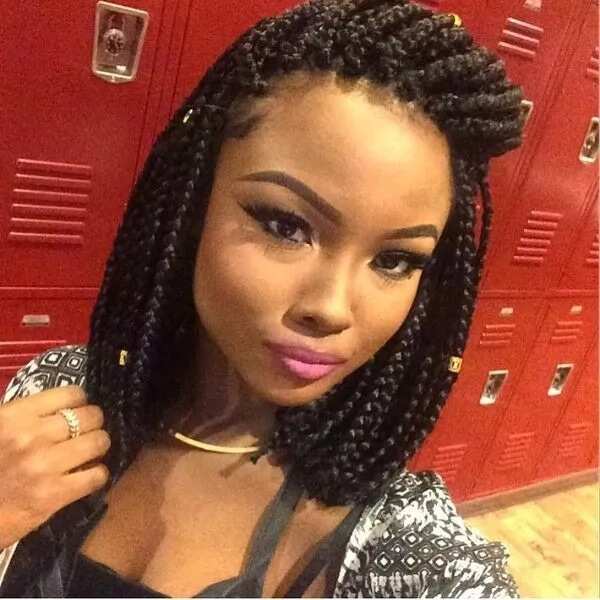 Put your bang of the braids back and add some accessories for chick look.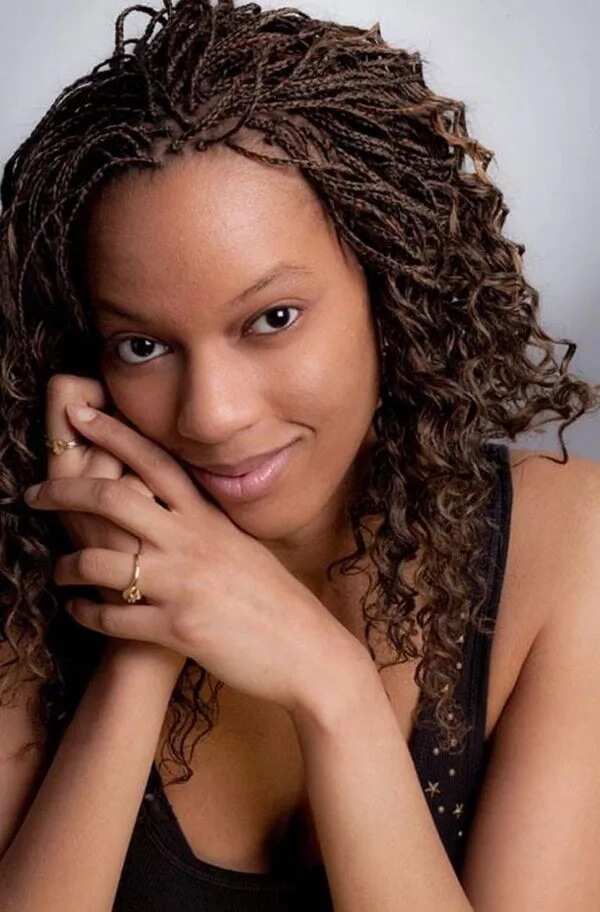 Thin braids can be shaped in a unique way.
A bun of braids in blond with copper shade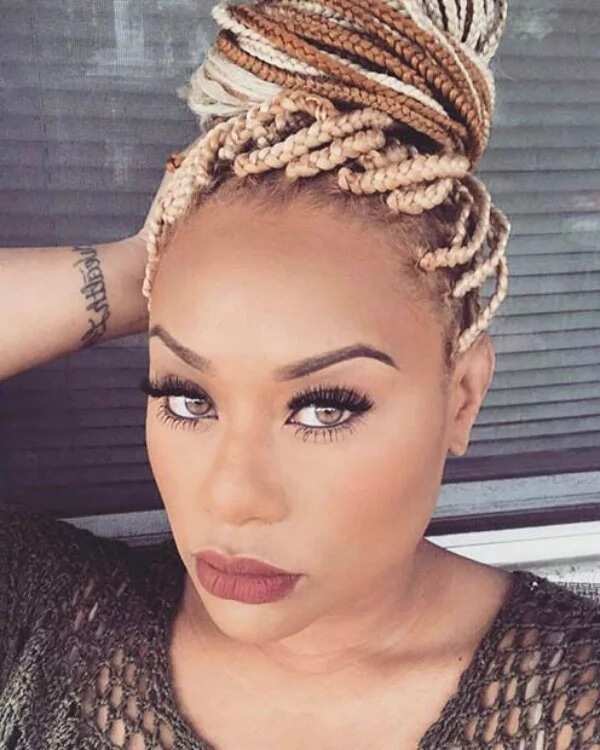 It is a simple but beautiful, light look.
A bun with short bob box braids
Did you think that a bun can be made only with long braids? Look at this variation and try this style if you wear short braids.
Light pigtails for bob box braid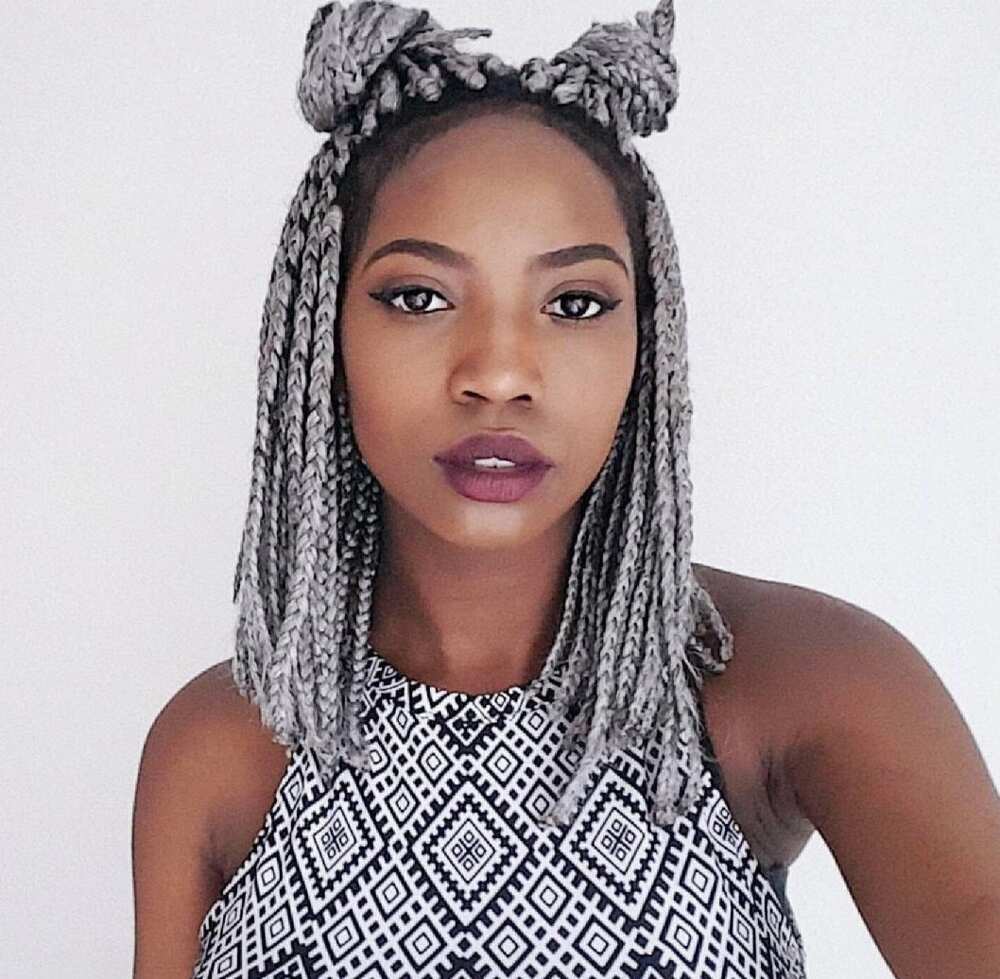 Another simple style to look cool at a party or another event.
High bun for long bob box braids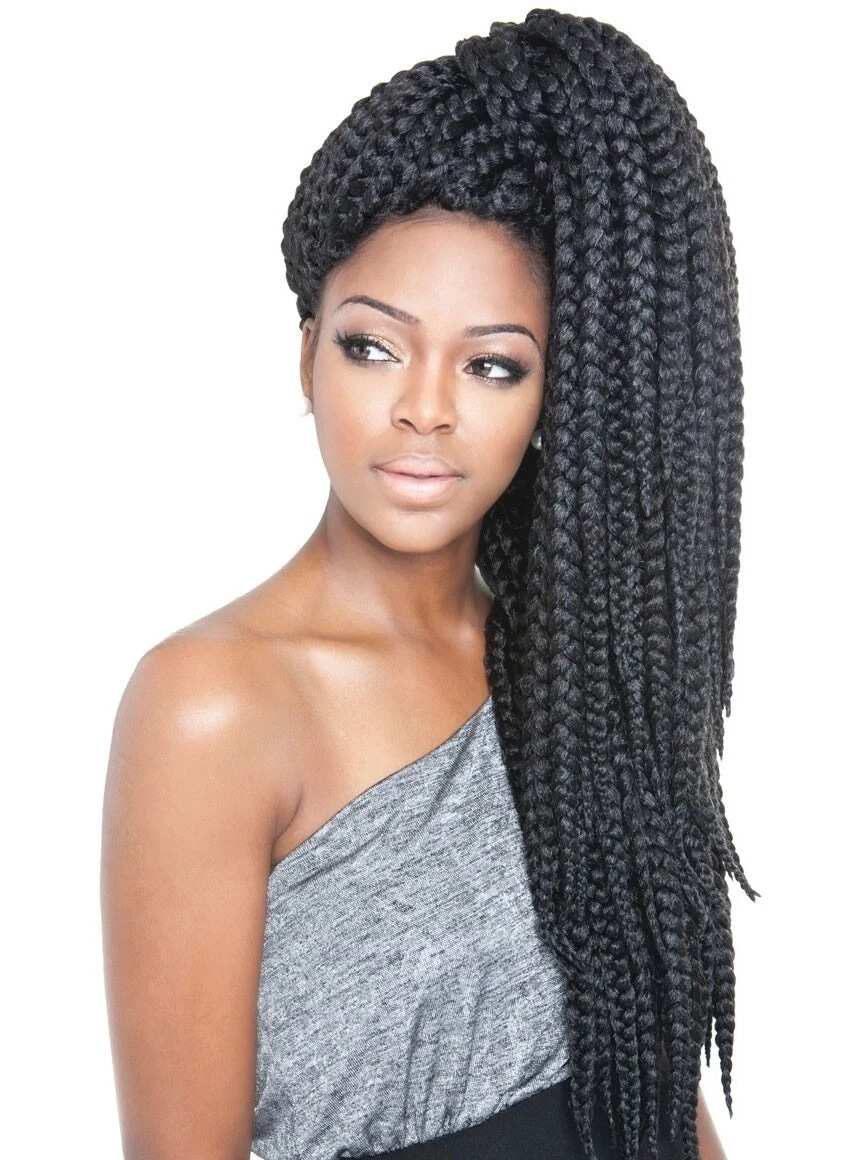 Do you have long braids? It is easy to put them in a high bun and look beautiful.
Short braids pulled to the back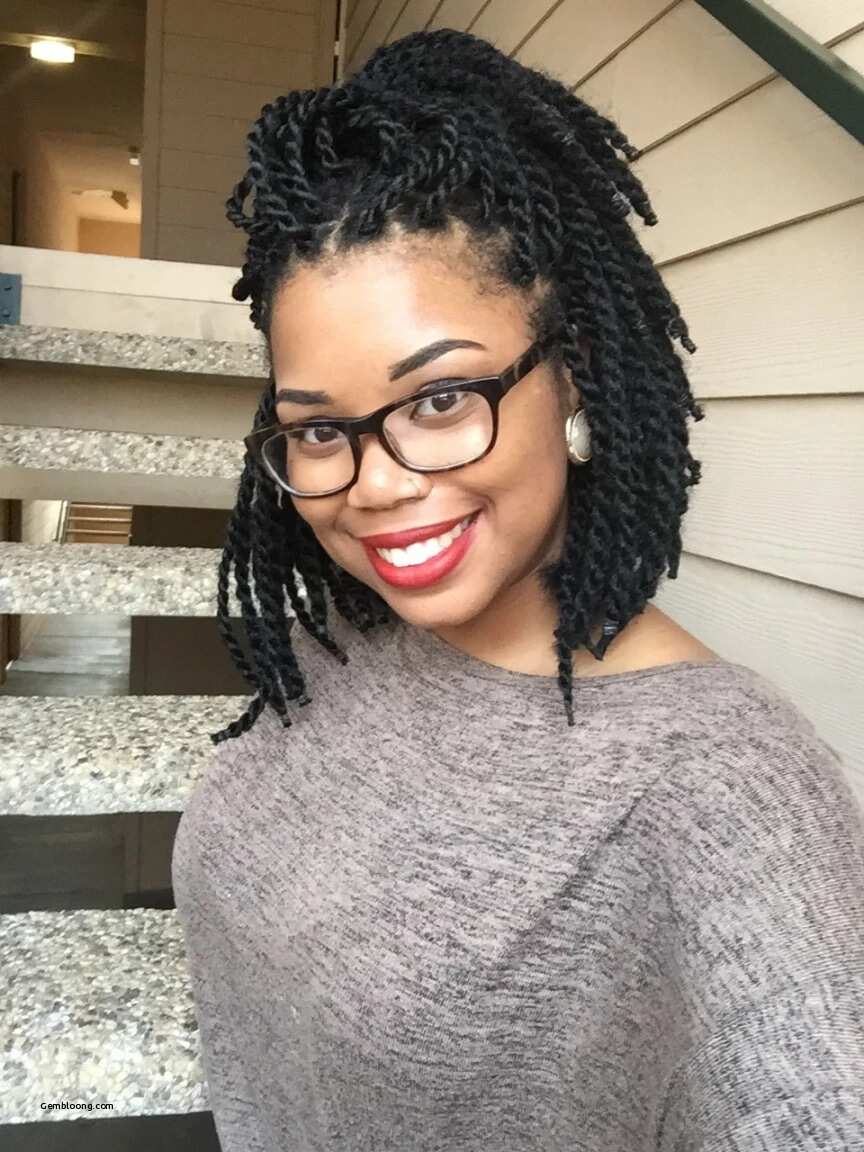 This variation is simple and can be a good idea for office look.
Temple styling for bob box braids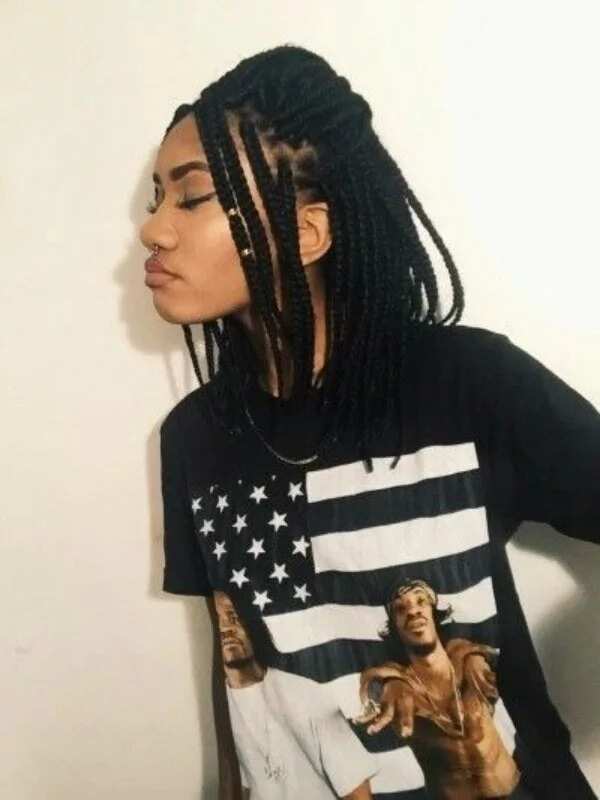 It looks cool and some accessories make it the best look for a party.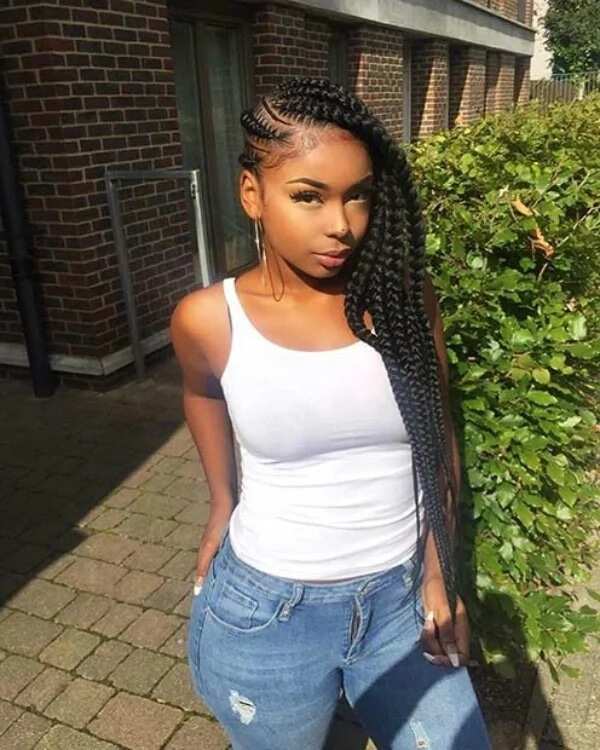 The pattern of braiding can be different, side braiding is a new trend for this year.
Add some hat to your braids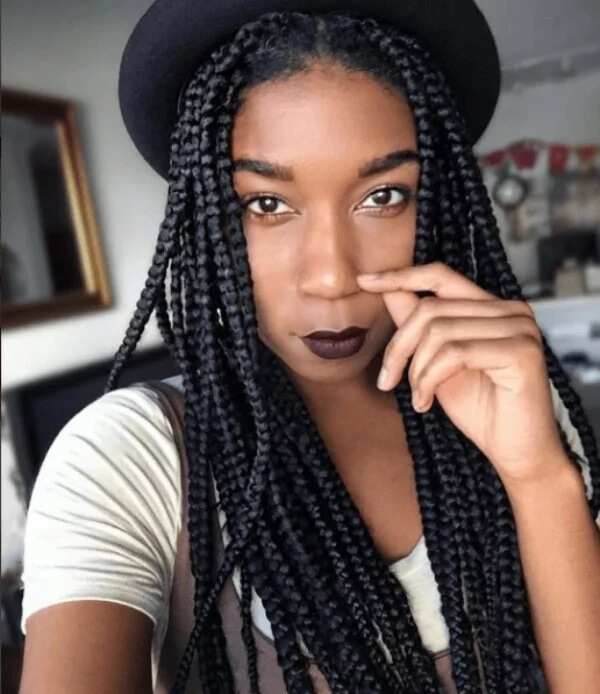 It is very trendy to wear hats so try them in combination with braids.
Design a unique bun of braids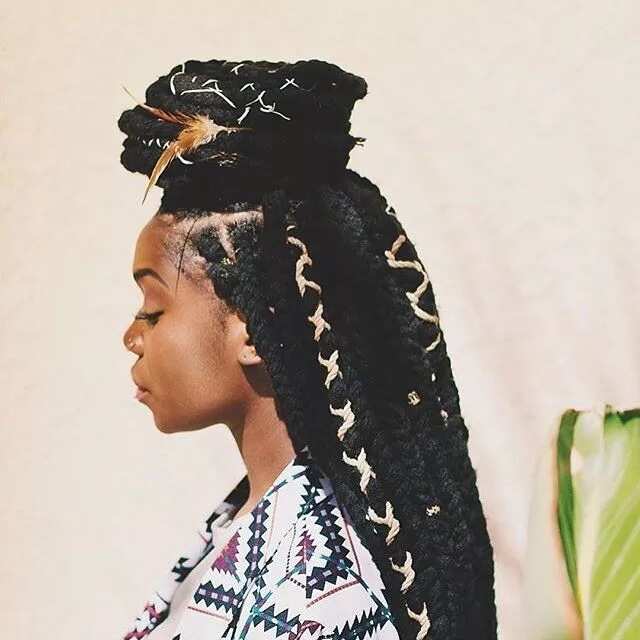 Shape the braids in the form that you like, add accessories and have a creative look.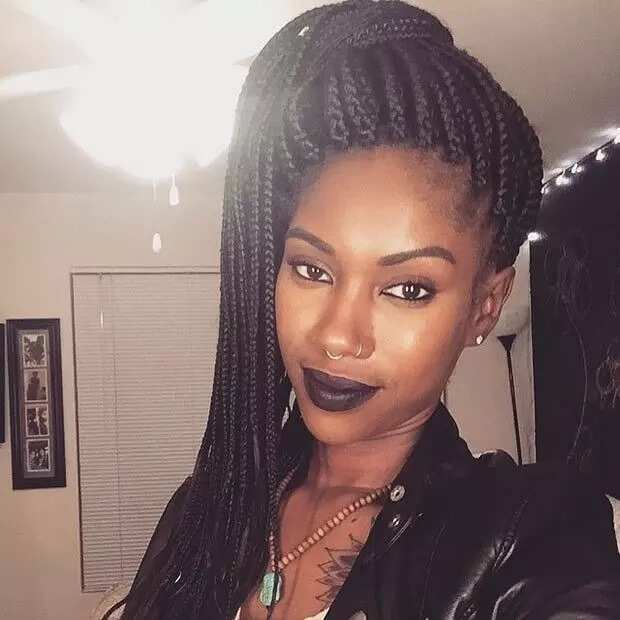 Another idea for office and everyday look.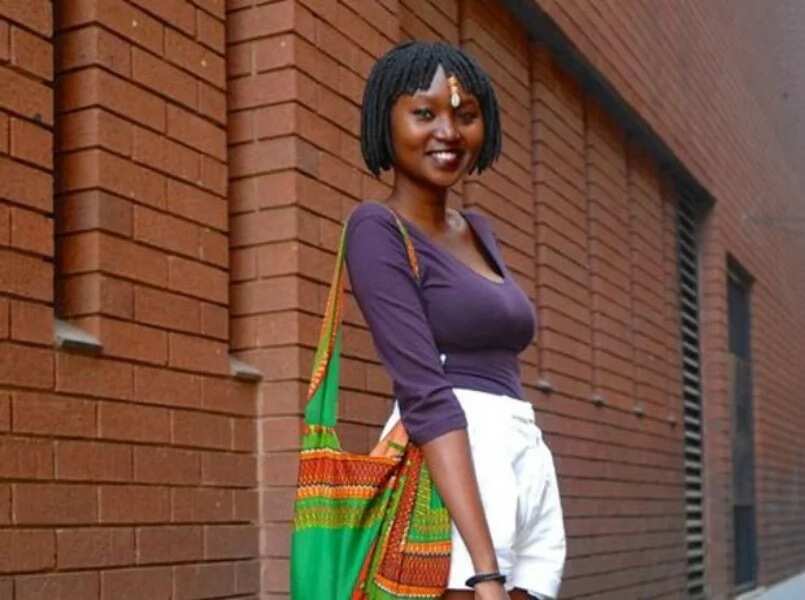 Even extra short variation looks amazing.
Two big buns and light color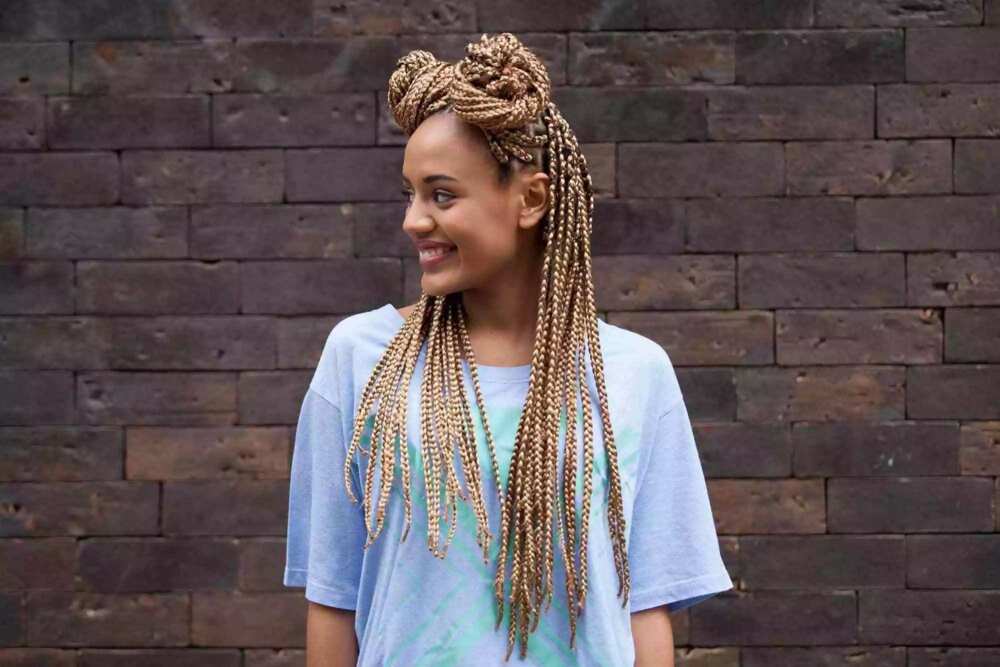 Bob braids open the ability to make some fun and play with your look.
Here is our list, we are sure that you will choose the best variation.
Trendy choice for Bob box braids styles
This hairstyle is among the most popular in 2018. This is kind of iconic style that came to as from 90's, such celebrities as Moesha, Janet Jackson, and Jada Pinkett made it even more popular. This protective style can give your hair length, the braids are versatile and require low maintenance. Updos, buns, or mohawks, additional decorations or highlights are the means to make hairstyles for bob box braids more creative and fashionable.
African women like braids and there are numerous of different styles and methods to braid the hair. Bob box braids can be considered as the style that protects your natural hair from any damages and opens a huge space for experiments.
READ ALSO: Different types of Ghana weaving hairstyles