What are the best hairstyles for oval faces? Actually, practically any. An oval face is considered to be the best shape, which looks perfect with any hairstyle or haircut. If you have an oval face, you can freely consider anything, in particular, look through this collection of lovely and stylish hairdos below.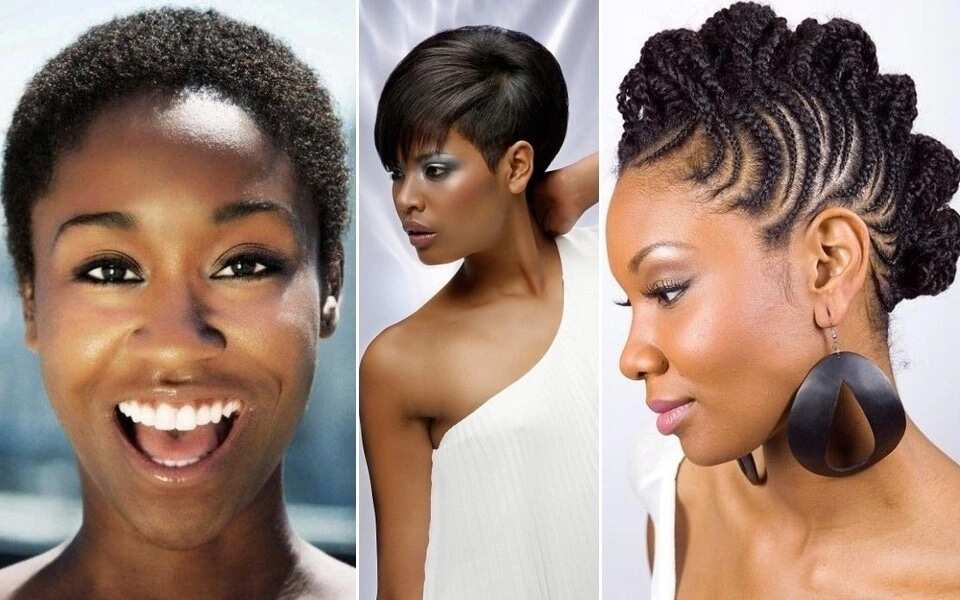 Which are the best hairstyles for oval faces?
An oval face is a true blessing. While all other face types have their own benefits and beautiful features, oval faces look really lovely and fresh with all hairstyles and hair accessories. There's no best hairstyle for an oval face in general. There are the ones, which draw attention to its delicate shape and stylishly accentuate it.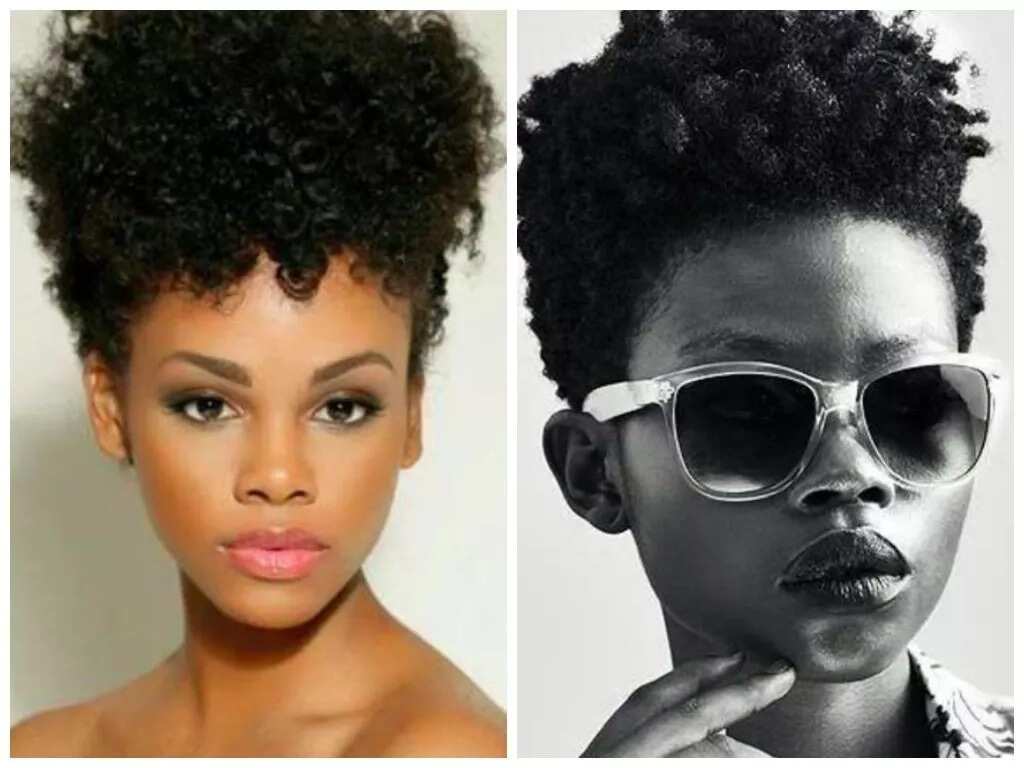 READ ALSO: Ghana weaving styles for natural hair
Ladies with oval faces should consider their facial features rather than the shape of their faces because the features can sometimes be much more demanding than the shape of their faces. If you are in two minds regarding the hairstyle which would compliment the shape of your face and its features, check out the list of suggestions below.
The most flattering haircuts and hairstyles for oval faces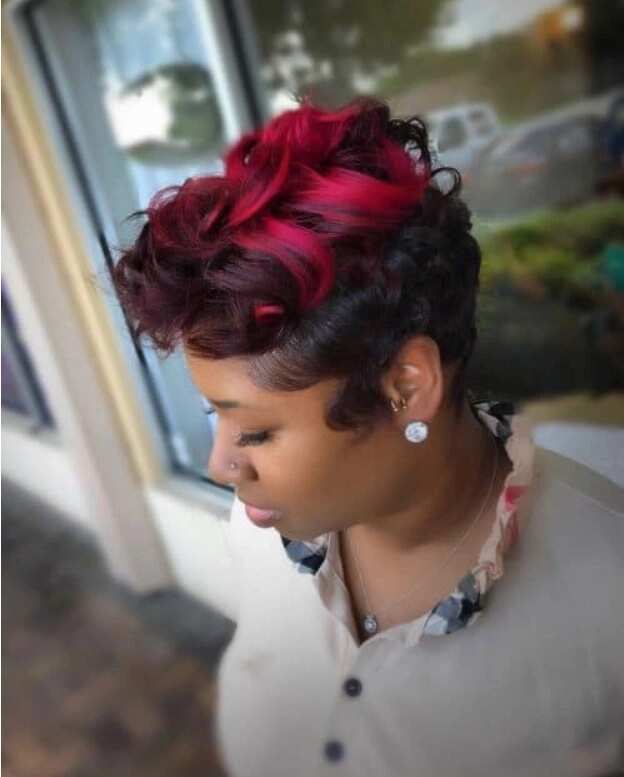 This is really one of the hottest haircuts for oval faces. To recreate it, you need to have your hair cut into a regular pixie shape but with quite a long strand of hair on the top. This strand should be colored for the bold bright look. After this is done, you are free to style the haircut as you like.
Curls creates with the help of some light styling oil or straightened strands – it's up to you. However, you should always remember to condition your hair properly before you do anything.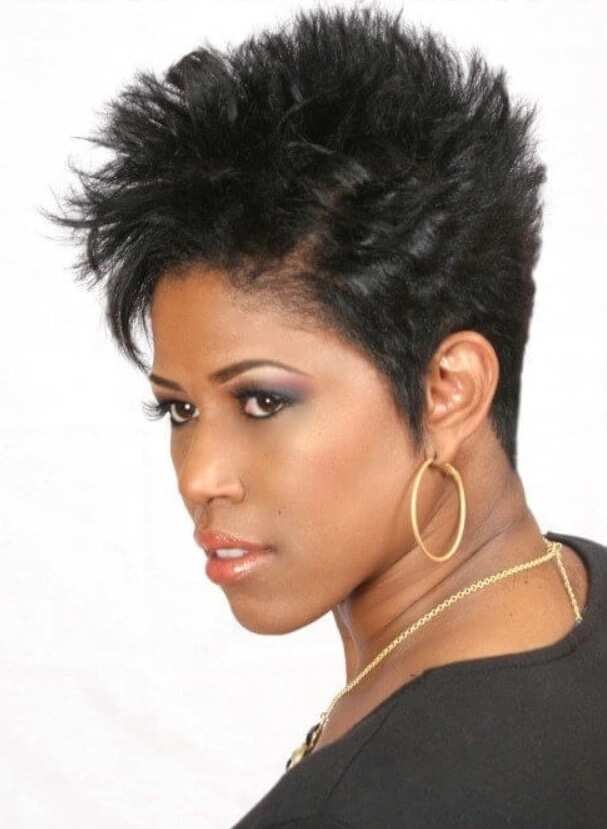 Regular pixie cuts are done with scissors but this one was done with a razor. Due to this fact, hair tips are finely cut and can be styled in a very nice and rebellious way. To create such a look, you will need only a little training and some hair styling means like a pomade or wax.
Just take a little bit, warm up between your palms and spread among separate strands of your hair, directing it upwards. When done, make sure the roots are properly fixed. If you feel they are weak, add some styling means, which lifts hair roots.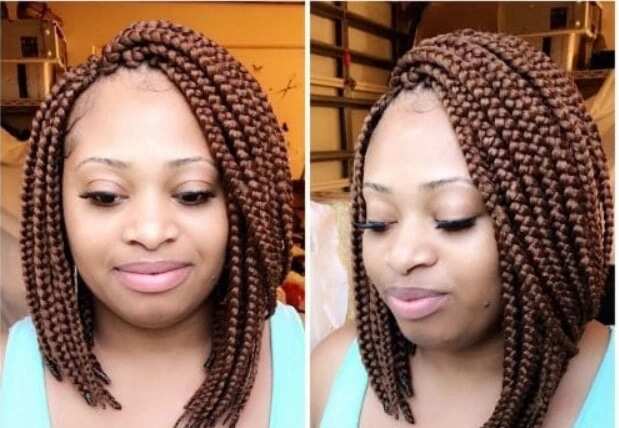 READ ALSO: Top low cut hairstyles for natural hair
A long bob is a perfect choice for an oval face. However, bobs are not only straightened and flattened hair. They can also be a perfect choice for braiding. The key point here is to make braids in such a way that they can be parted on the head and laid to one side in a neat and natural way. Hair coloring or colored extensions will look super lovely in this elegant but very flirty hairstyle.
Side bangs and a neat long curl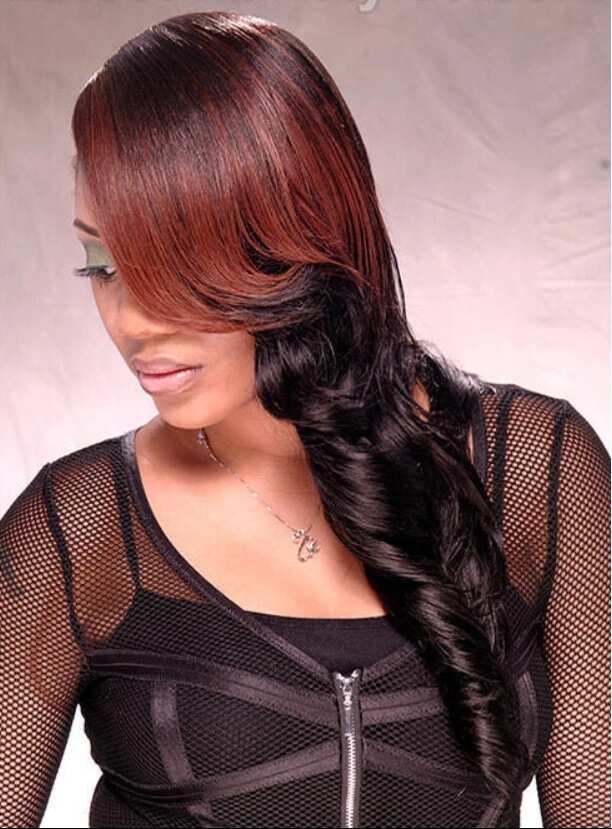 This romantic and very feminine hairstyle requires some work but it's well worth the labor. You will need to perfectly condition your hair after washing and then straighten it with the help of Velcro rollers while it's still damp. When the hair gets completely dry on the rollers, carefully remove them and comb your hair to one side.
Try not to brush the curl while doing it. Apply some gel to hold the hair in place and secure with the help of a couple of pins. Shape the side bangs and add some hairspray to fix the look.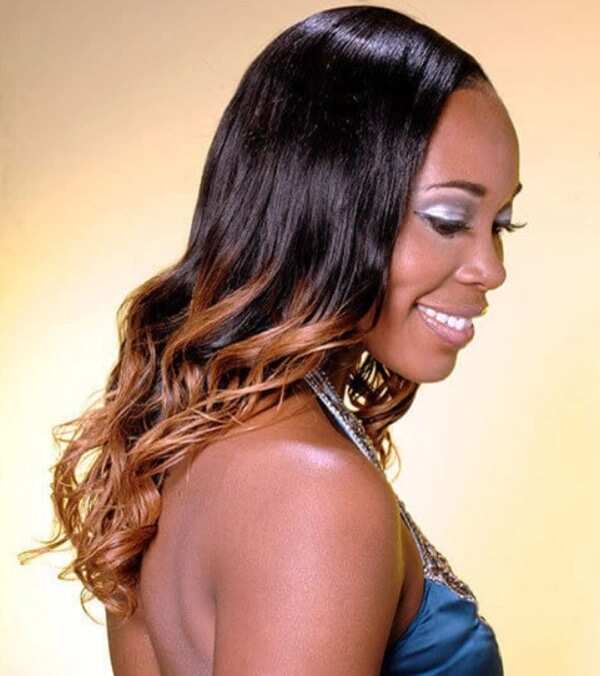 Condition your hair thoroughly after washing, apply some good heat protector and straighten your hair with the help of an iron for hair. Divide the entire hair into parts and secure each of them on the head with a clip to have enough space for working with each one. Take rather small strands and curl them with the help of a flatiron.
When wrapped around the flatiron, each strand will be curled within three to four seconds and then released. Fix the ready hairstyle with a little of some flexible hairspray. You can add colored hair extensions if you like.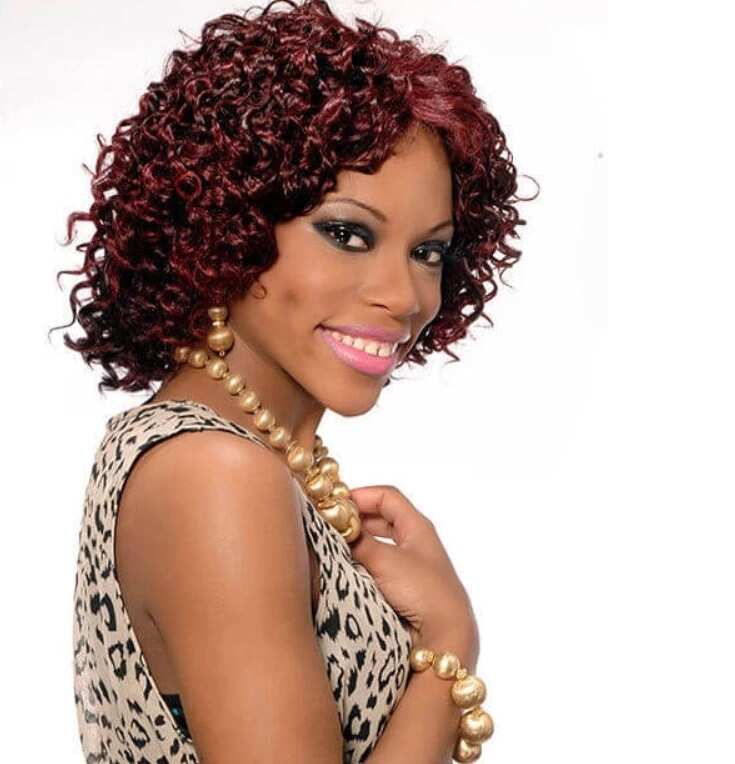 Condition your hair generously after washing and remove extra water from it with a towel. Divide the hair into several sections as you like and wrap each strand tightly around a big perm rod. When the entire head is done, start air-drying the hair. When you feel that your hair is absolutely dry, it's time for the perm rods to be removed. Shuffle the locks and curls with your fingers after the rods are removed.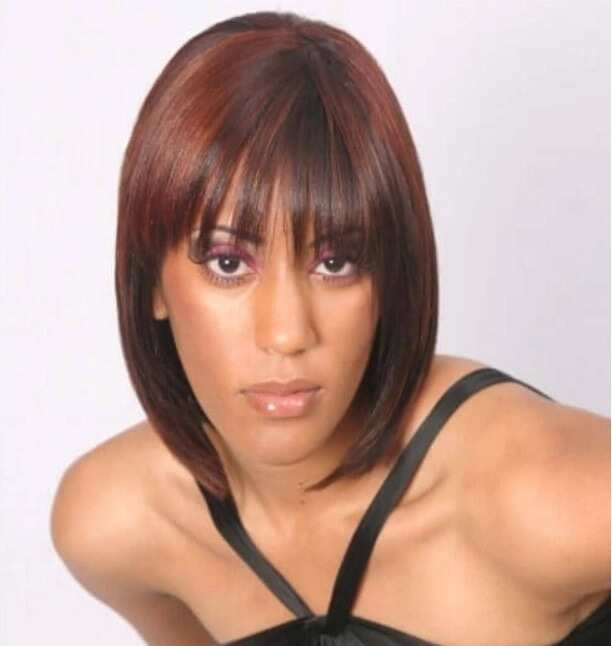 Even though this hairstyle requires a lot of straightening and flattening, it looks fantastic on almost all face shapes. Another great feature of this bob is in the fact that even if you stop straightening your hair, it will look lovely.
So, to achieve the look, condition your hair after washing and apply something that would protect your hair from the heat. Take small parts of your hair and straighten them with a flatiron. One of the key points here is to create this look when the hair surrounds the face from all sides.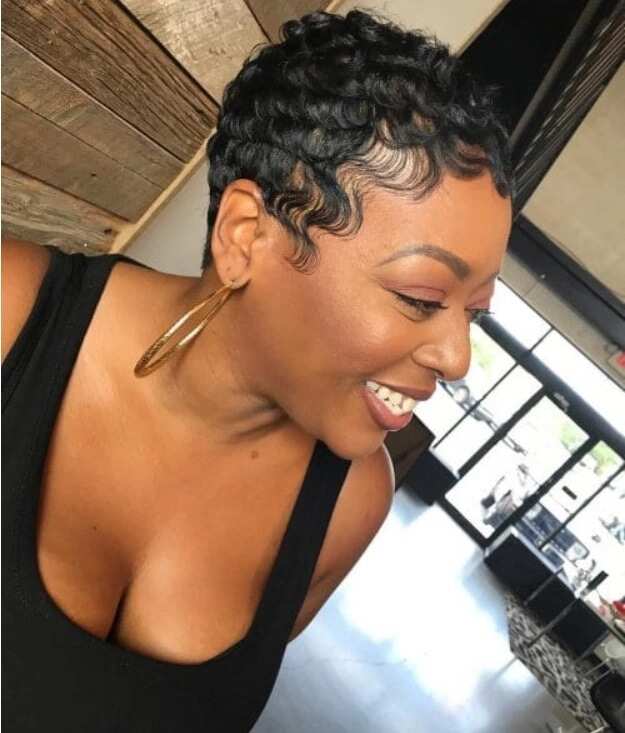 If you have a very short pixie cut and don't want to straighten your hair, this is a great thing for you. The waves will frame your oval face and add romantic softness to its lines. This is a hairstyle, which really requires only a little maintenance and you will quickly learn how to style your hair properly very quickly.
Everything you need is some foam that maintains a great shape and apply it to your hair after it's completely dry and some neat creativity!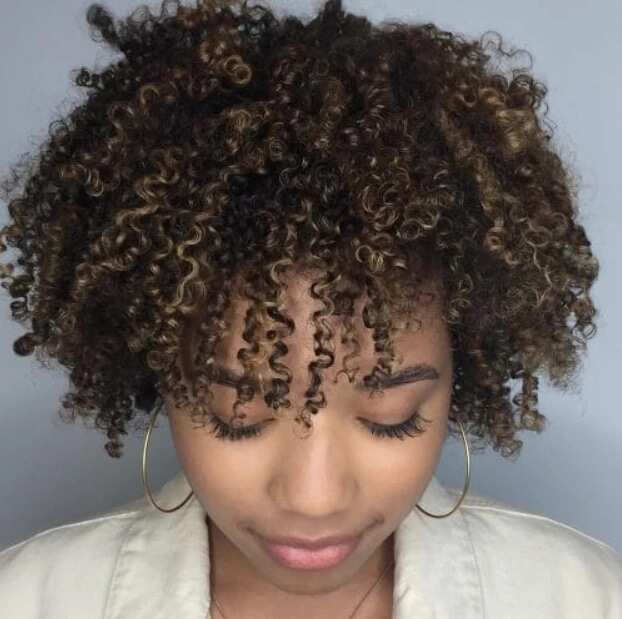 A cap of neat natural curls is the key point here. This is one of the most popular natural African hairstyles for oval faces. Here everything is about moisturizing hair so perfectly that there are no tangles and dry tips. This is a finding for those girls whose hair is tightly curled and some separate parts of hair look spongy.
To recreate the look, start with a lot of conditioner and a specialized gel, which will help you define the tips of those curls. When you feel that everything is thoroughly moisturized, it's time to let it dry and then slightly shuffle with your fingers.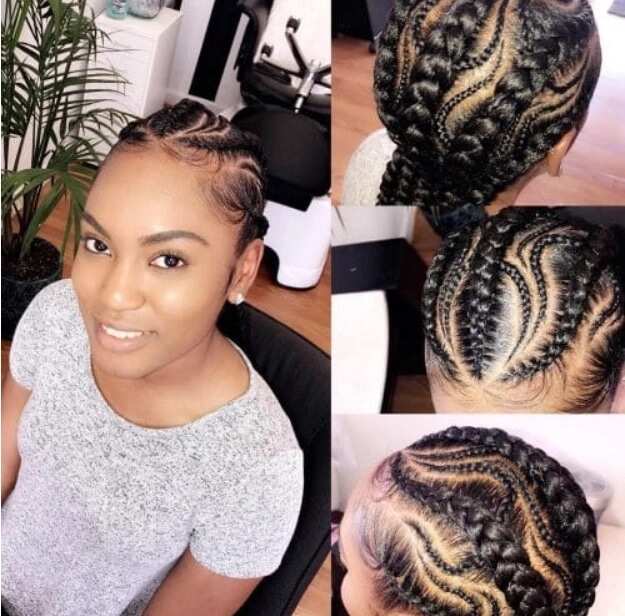 This is one of those excellent stylish hairdos for oval faces, which can be done once and rocked for several weeks. If you don't mind having all your hair removed from your face, you will expose the perfect oval shape and gather all eyes on you with such amazing braids.
Of course, you need somebody who will do it for you but once it's done, this hairstyle will not require much from you. You will just need to neat it down after it's slightly worn or maybe, after sleeping because small hairs will want to spoil the look. Use some shining mousse or so to keep the small hairs neat and the entire hairstyle shining and lovely.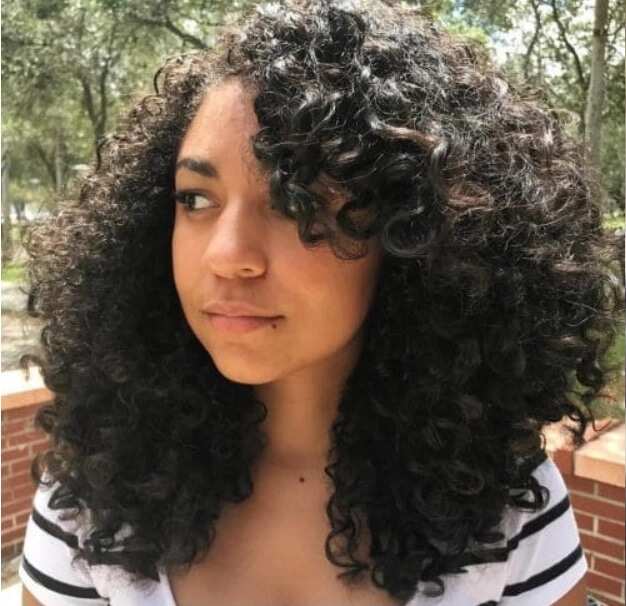 Softness and weightlessness combined with defined curls and neatness – these are the key features of this hairstyle. Wash your hair and apply a lot of conditioner to remove all tangles. When it's still dripping wet, apply some soft cream for curling and some gel to hold the curls in place.
Then, just let the hair dry as it is, with all these styling means. When it's completely dry, carefully scrunch each separate hair strand to crush the coating the gel has created and give curls natural softness.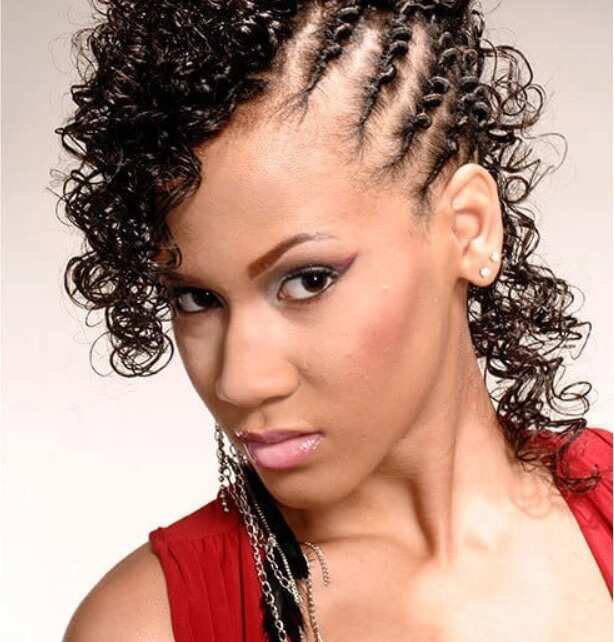 Braid the dry hair in a way you like, using any braiding techniques and any patterns. Make sure that the braids end exactly behind your ears. Use transparent elastic bands to secure the tips of the braids. The rest of the hair should be sprinkled with water and styled with the help of some soft curling cream.
When the hair gets completely dry, shuffle the curls and lay them as you desire. When finished, add some hairspray, which will hold the curls in place and give them the necessary shape.
READ ALSO: Crochet braids with expressions - Best designs
Source: stylesatlife.com
Source: Legit.ng