Latest Nigerian braids hairstyles you will like
Braids hairstyles will never go out of fashion. African women are fond of them as they look relevant in any situation and in any place.Checkout the latest fashion trends with us!
Braids hairstyles for girls vary and have dozens of original types.
Nigerian women are fond of braids hairstyles long hair. Those who does not have enough length can use hair extensions.
1. Braids hairstyles: cornrows
Two cornrows – is the style that was amazingly popular in 2017. Braids hairstyles 2018 suggest its new variation: four braids instead of two. It looks chic and stylish and fits any season and occasion.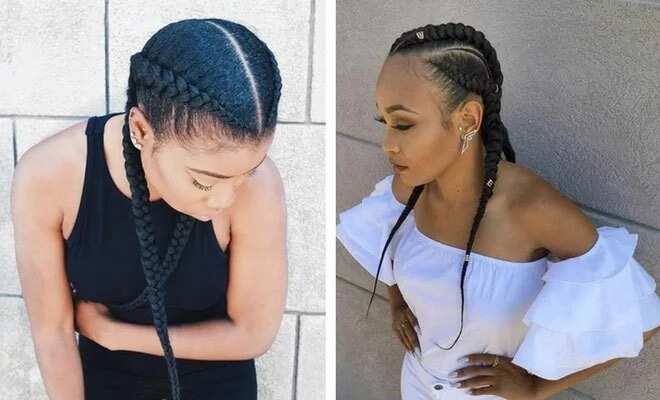 2. Ombre braids
Simple braiding is cool, but ombre braids are better! To create this hairstyle you can use colorful artificial hair, wool, thread or kanekalon. Experiment with colors and invent your own combinations! Ombre braids hairstyles for ladies is a hit of this season!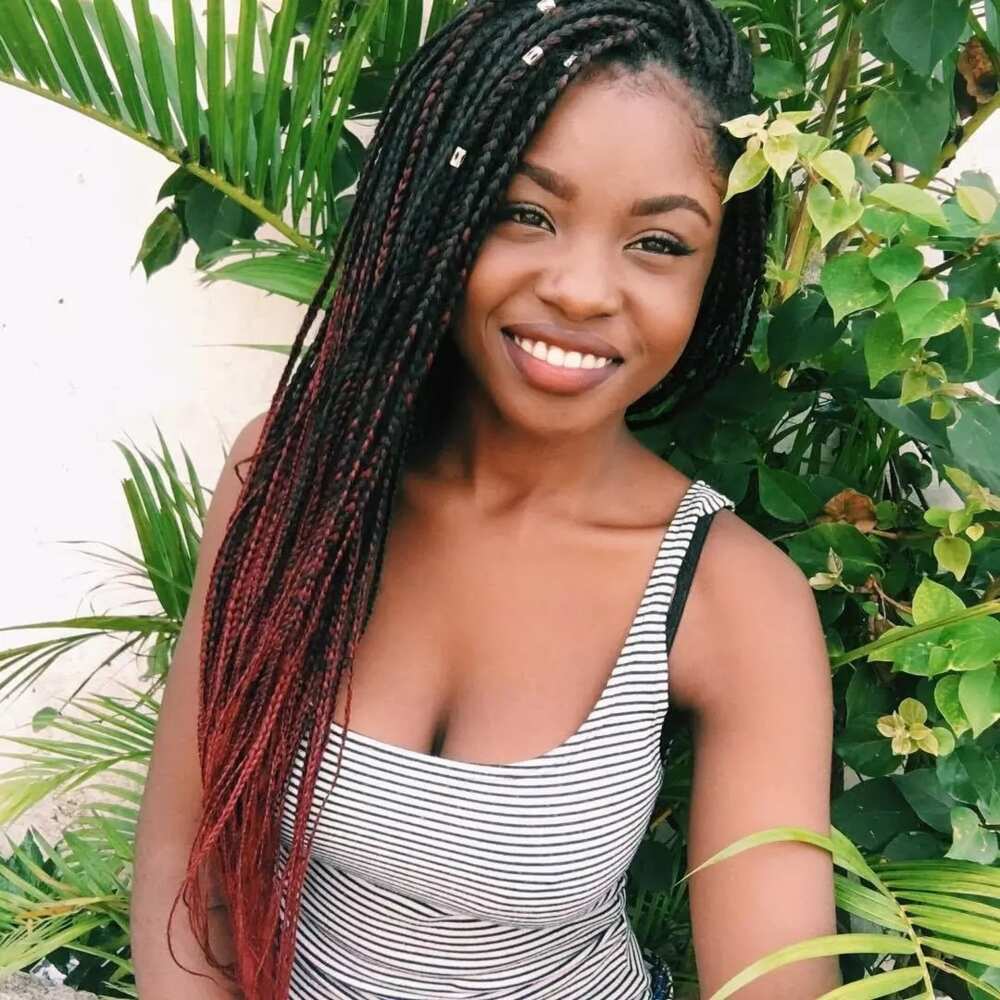 3. Braided ponytail
If you do not know what to choose: braids or ponytail you can easily combine these hairstyles! You can begin with any kind of braiding: Dutch, French, fishtail etc. Tie a ponytail at the level of ears or lower.
READ ALSO: Ghana weaving styles for natural hair
You can make airy waves for more romantic look or leave the hair straight and get an interesting and fresh everyday look.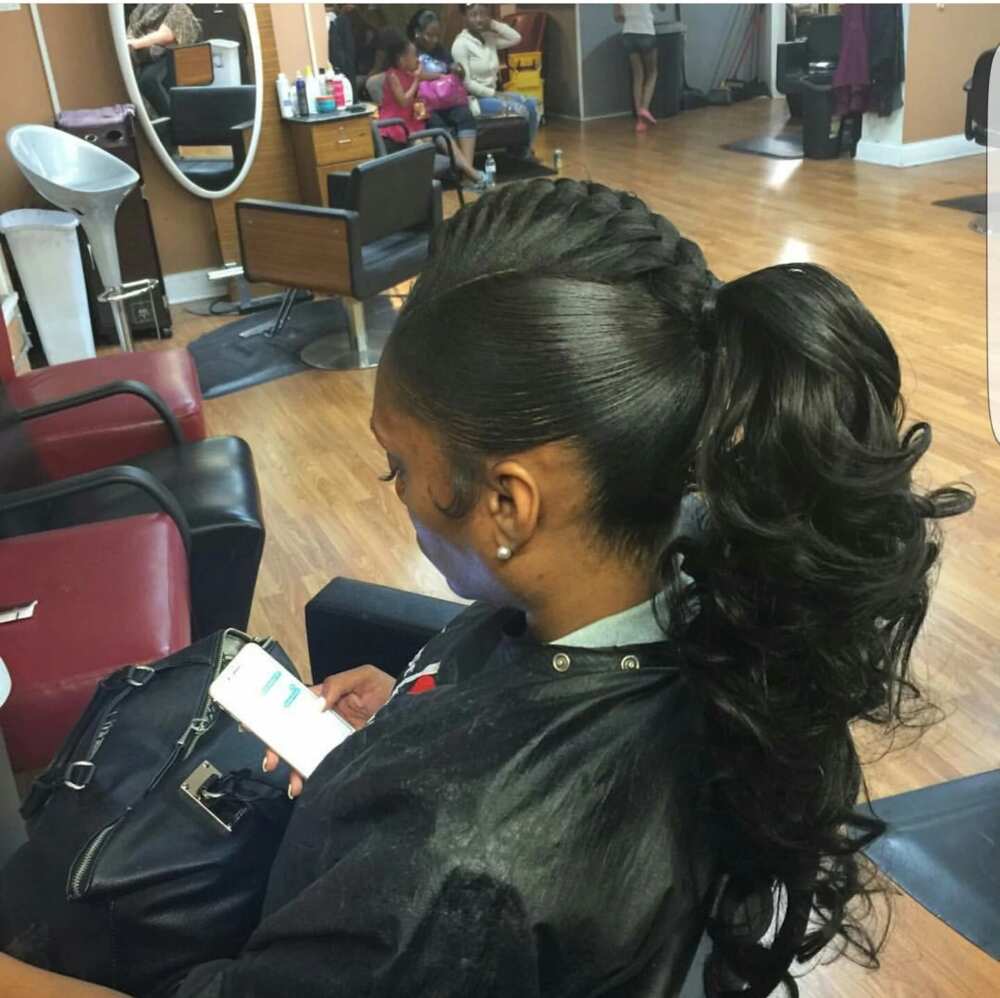 4. Hairstyles in braids with beads
Braids hairstyles in Nigeria can vary from season to season, but beads remain fashionable for many-many years.
They are easy to use and style, they suit to any kind of braids and any length of hair. This decoration is universal, so do not forget to complement braids hairstyles 2018 with beads.
Multicolor or silver and gold? The choice is up to you.
5. Braided bun
If you need to create serious look or look gorgeous at the evening outing: bun made of braids – is a perfect variant.
READ ALSO: How to twist hair into bun
Depends on styling it fits both for doing sports or meeting guests. This comfortable hairdo will never go out of fashion.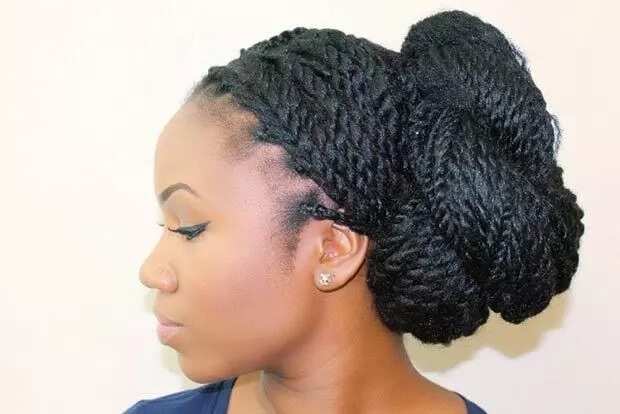 6. Bob from braids
Braids hairstyles long hair are gorgeous, but short variants may be even cooler. Thick fashionable twists that are styled into a bob look amazing. Add a colorful detail to underline you originality. It can be a strand of contrast color, beads etc.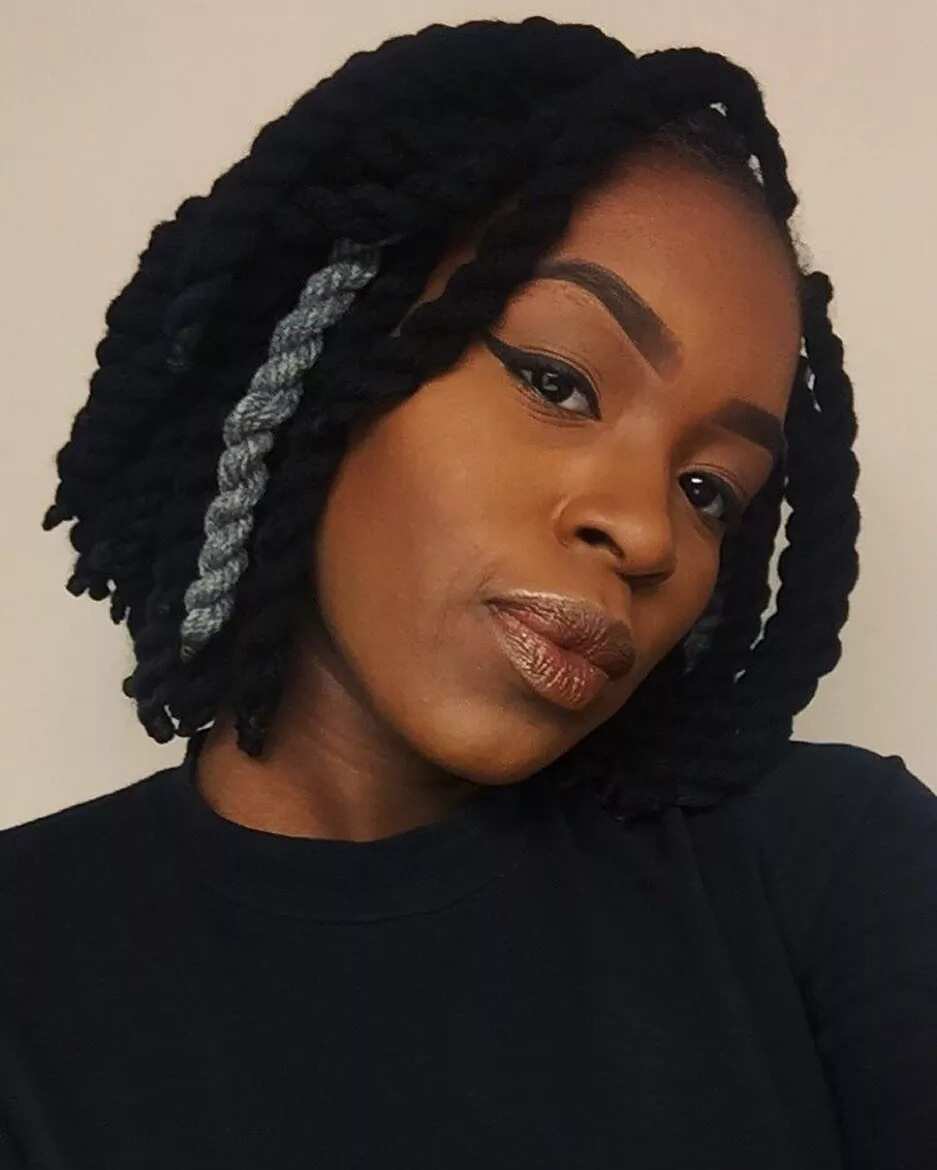 7. Wool braids
Wool braids is a great field for experiments. In this season we advise you to make an accent on color. Pink, blue or multicolor braids will attract attention and make you a real star.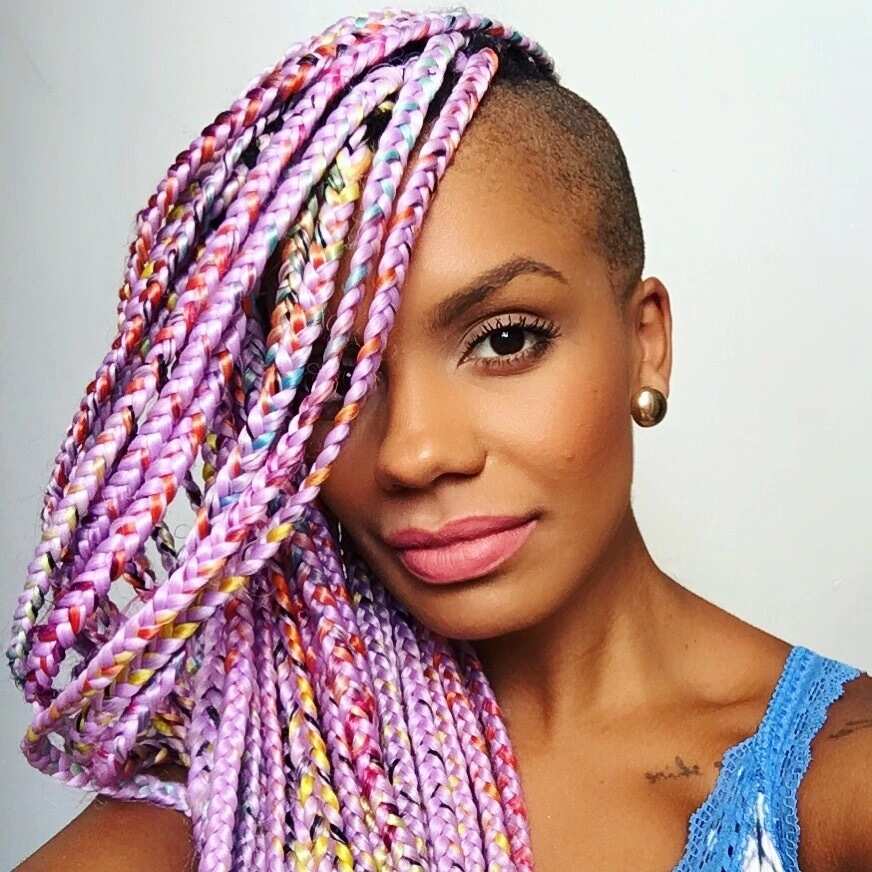 8. Decoration for braids
Do not afraid to complement your braids hairstyles with decoration.
Beads are not the only decor you can use. A simple thread of a contrast color waved around the braid – is an attractive element for those who like new trends.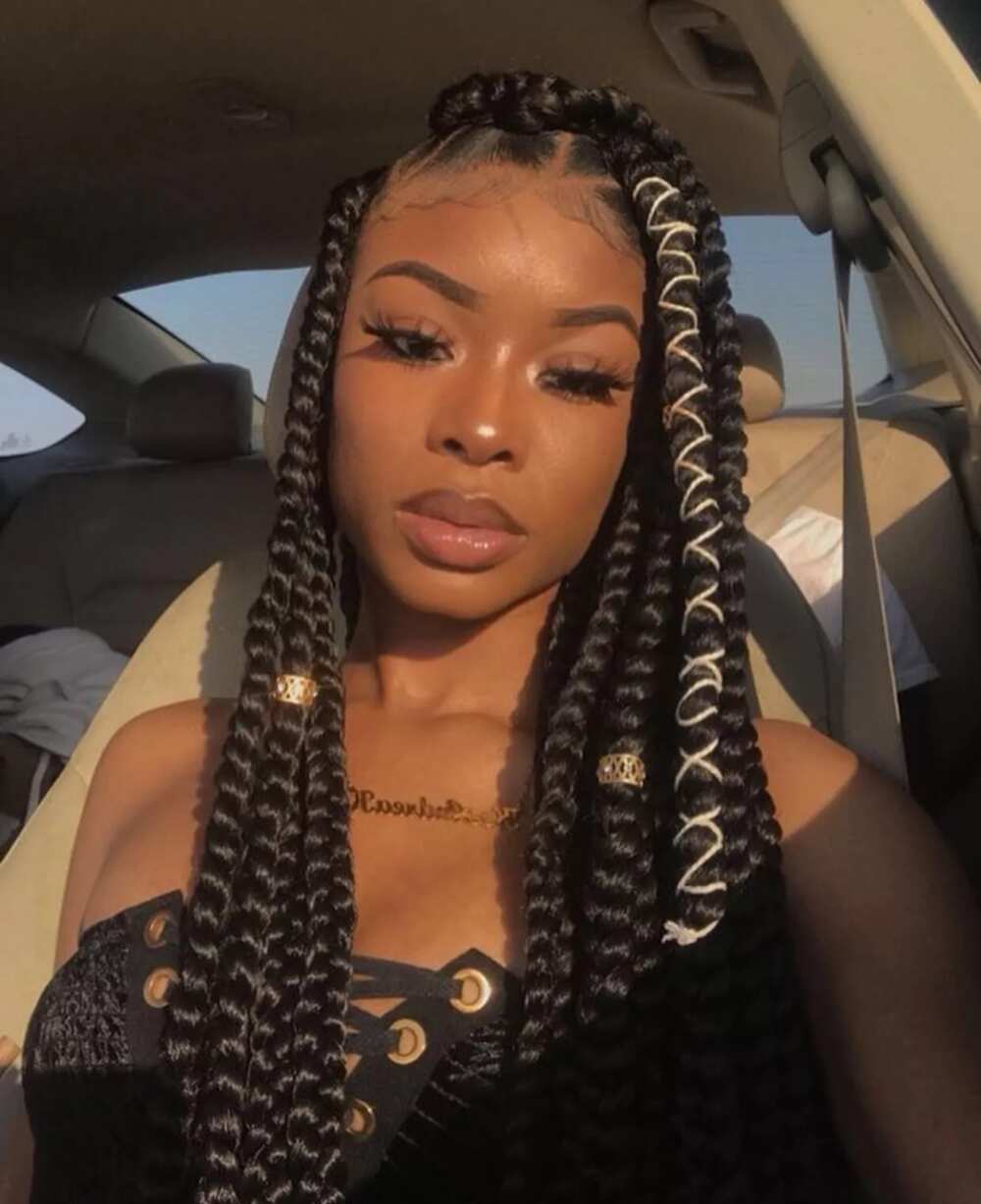 9. Fulani braids
Fulani braids look tender and very feminine. Thin braids look nice with massive beads and accessories.
READ ALSO: Nigerian weavon hairstyles 2018
As Fulani braids is something about natural beauty, choose eco materials such as wood or seashells to create a harmonious look.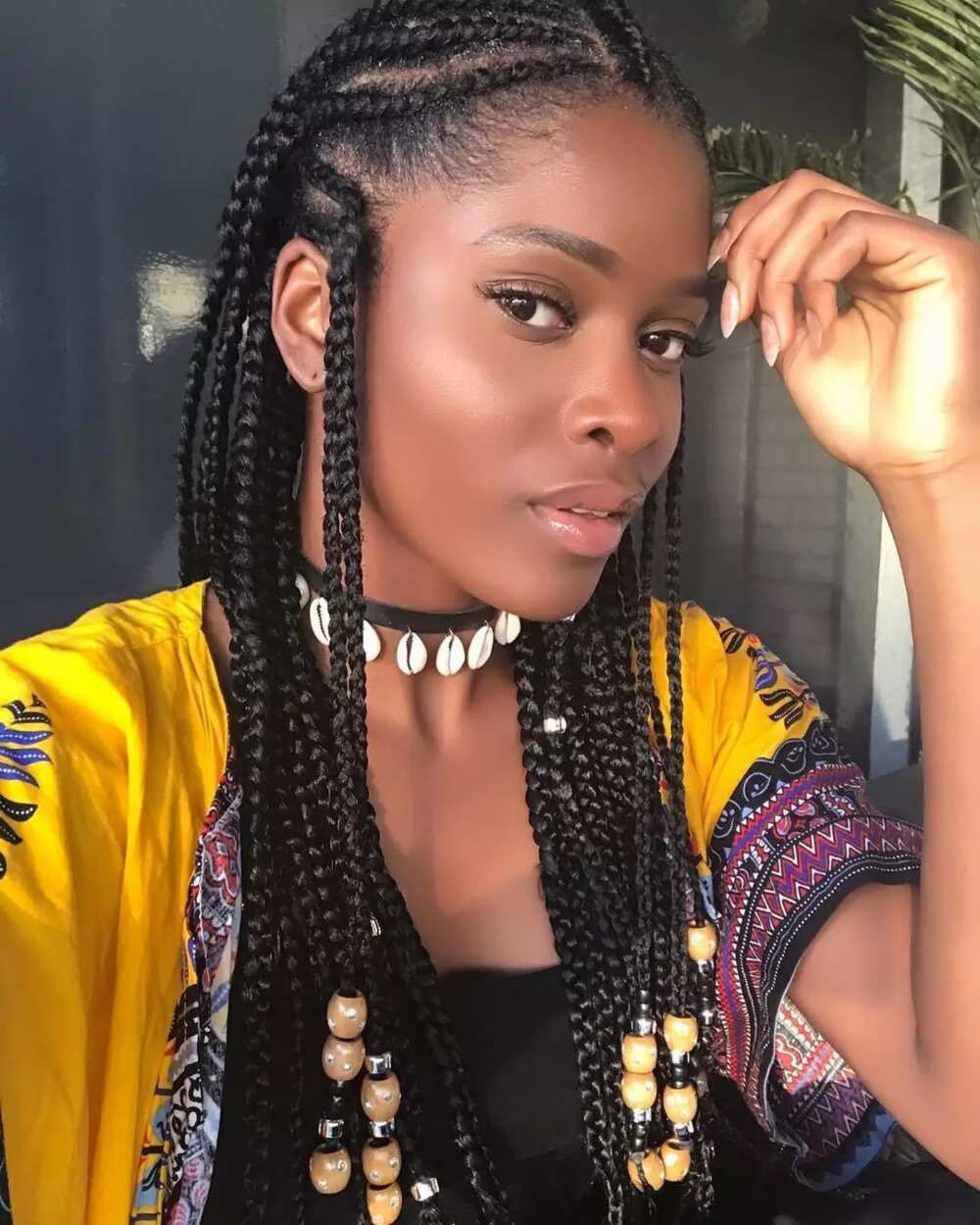 Useful tips
Before you braid your hair with extensions be sure that your hair is healthy enough. Freshly-washed hair is not a good idea. It is better to wait for one, two or three days (depending on your hair condition) and then begin the braids.
Braids hairstyles will never go out of fashion. African women are fond of them as they look relevant in any situation and in any place. Checkout the latest fashion trends with us!r ladies are many this year.
READ ALSO: Crochet hair styles for kids in 2018
Source: Legit.ng