Children hair styles is a very interesting topic, as they must be beautiful and convenient for any situation: for games, eating and studying. It is important that hair does not disturb the child and at the same time looks nice. Let's best the best and sweetest ideas!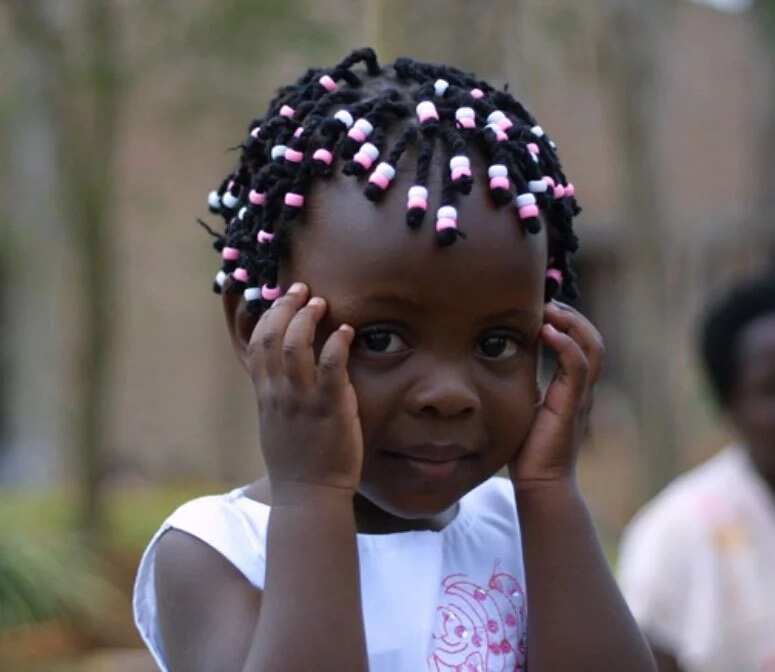 Kid hairstyles to rock in Nigeria
Depending on the hair length there are different kinds of hairdos. But many hairstyles can be created on any hair, for example braids.
Braids are very popular as kid hairstyles as they are comfortable and do not need much care. Your little girl can run, jump and play and you will be sure her hair still looks tidy.
Braids with beads are so cute and beautiful.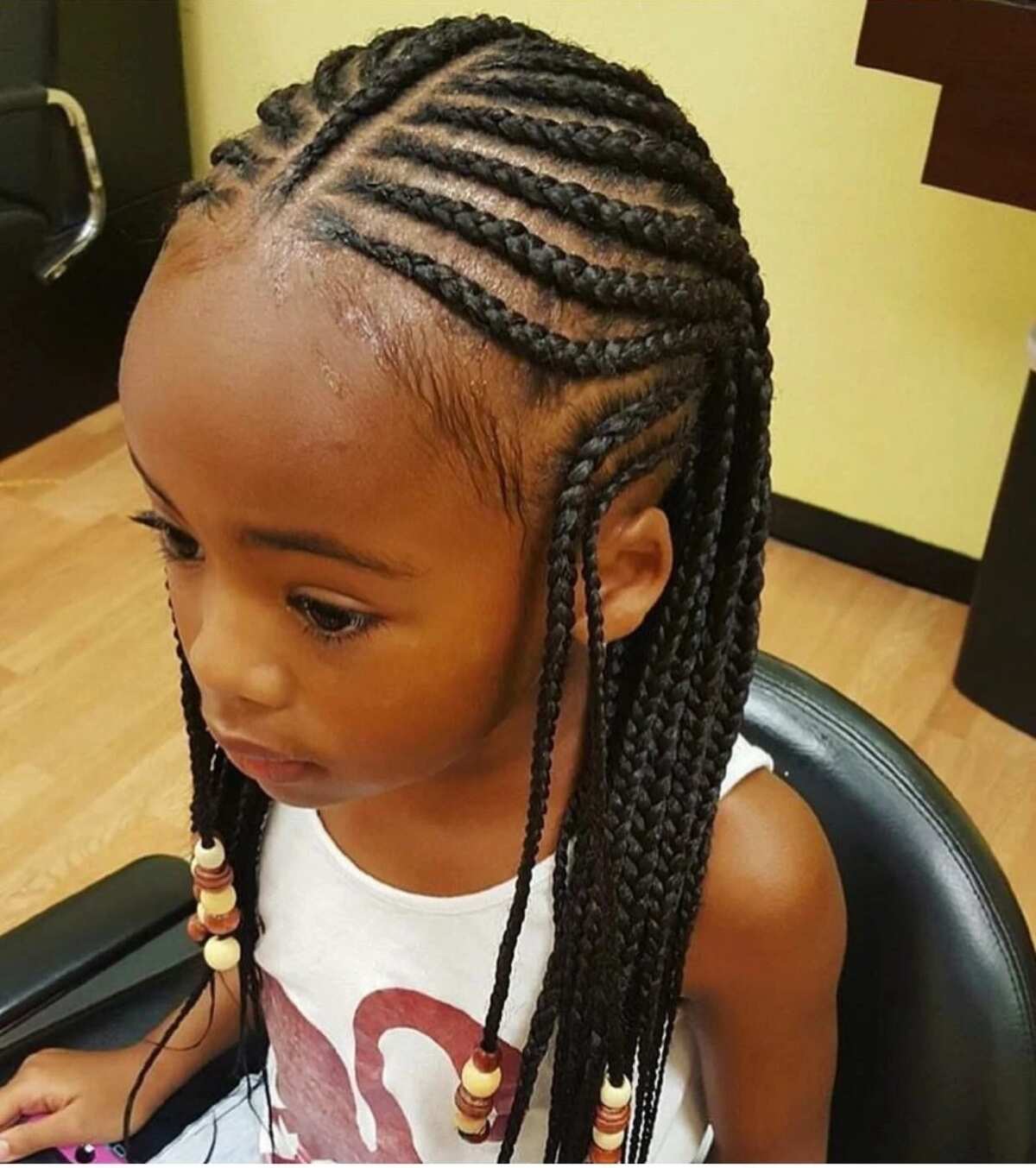 READ ALSO: Latest beads in vogue this season
Children's hair styles for braids vary a lot: you can make dozens of braids or only two, you can also braid in different directions creating tracery.
The way you separate hair also matters.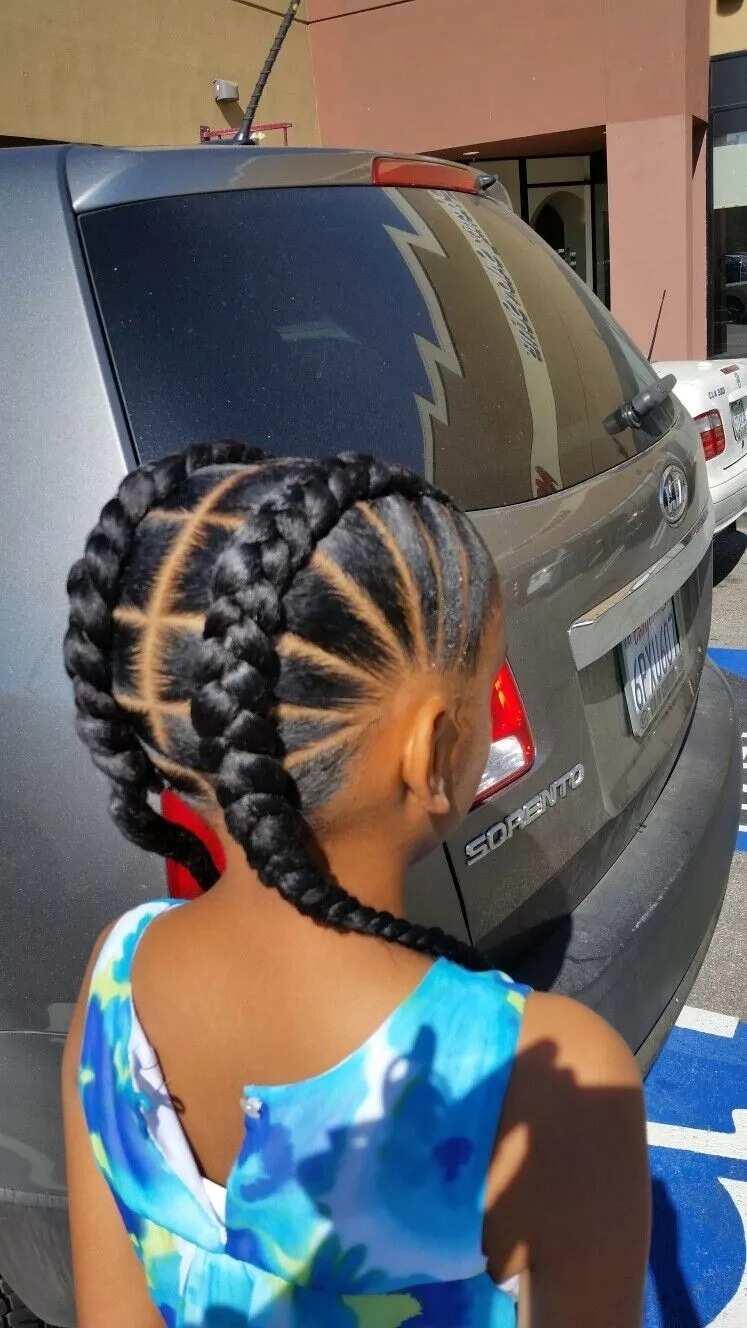 Children's hair styles for braids are easy to transform into a festivу look. Here the braids are tied into two ponytails and decorated with bows.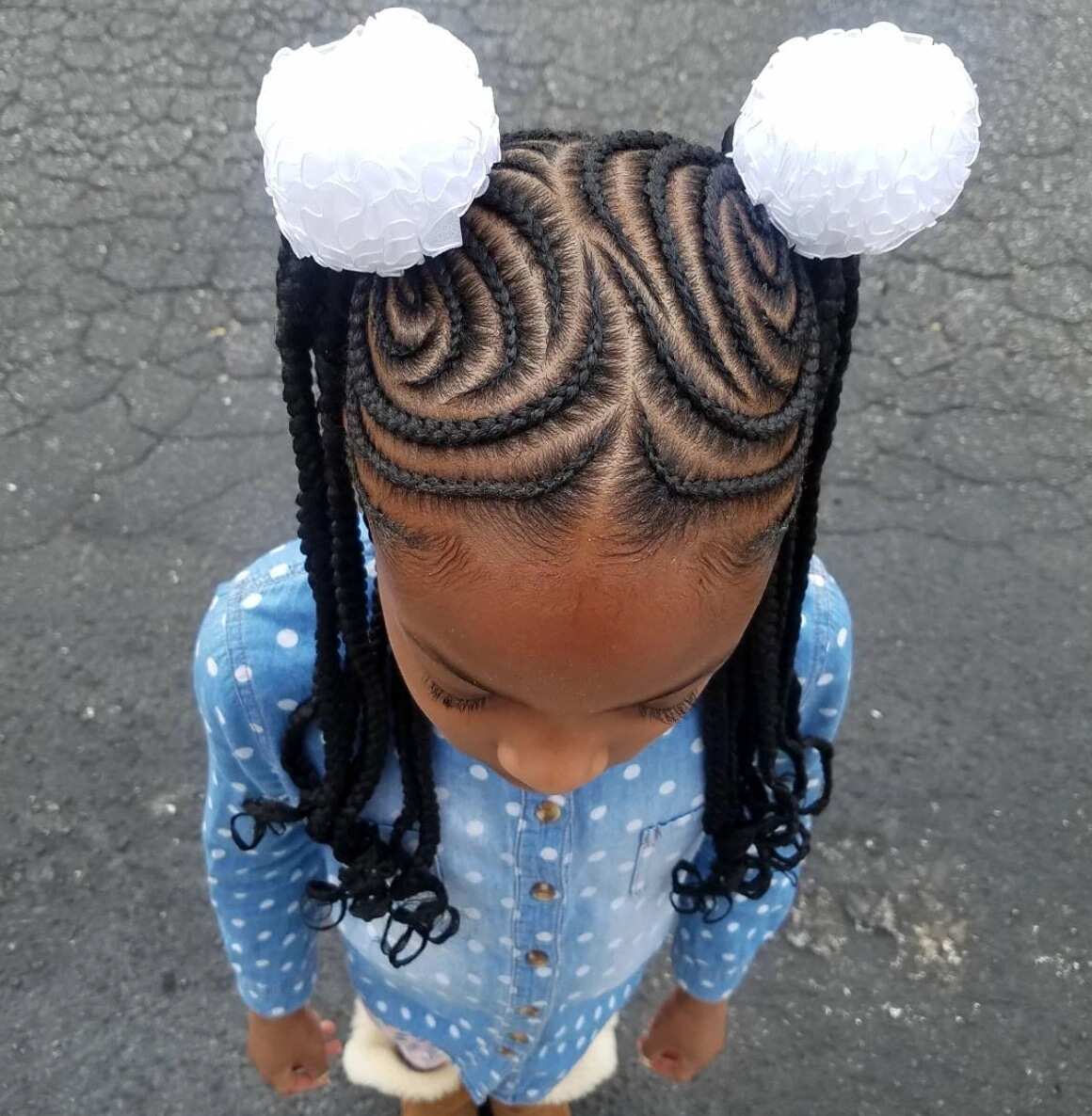 You can also create a bun or two of them or make a high ponytail.
Children's long bob hairstyles look very stylish.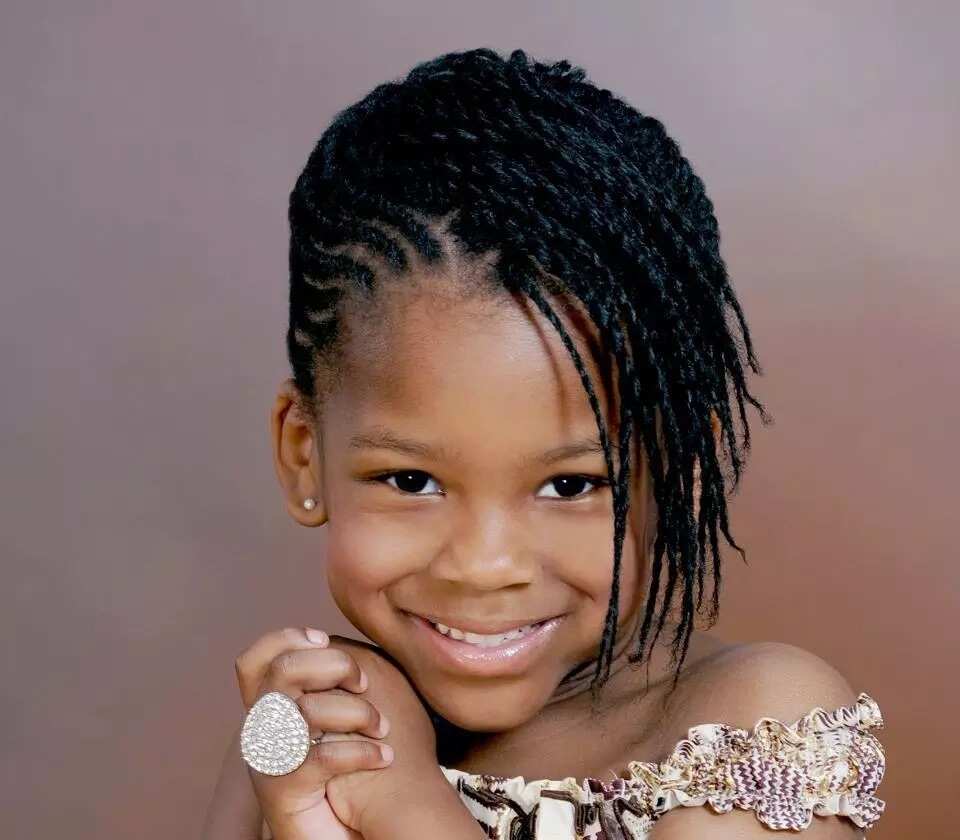 Even the short hair is more preferable, hairstyles for children's long hair are numerous. You can braid the front part and leave the rest hair unbraided. It looks interesting and original.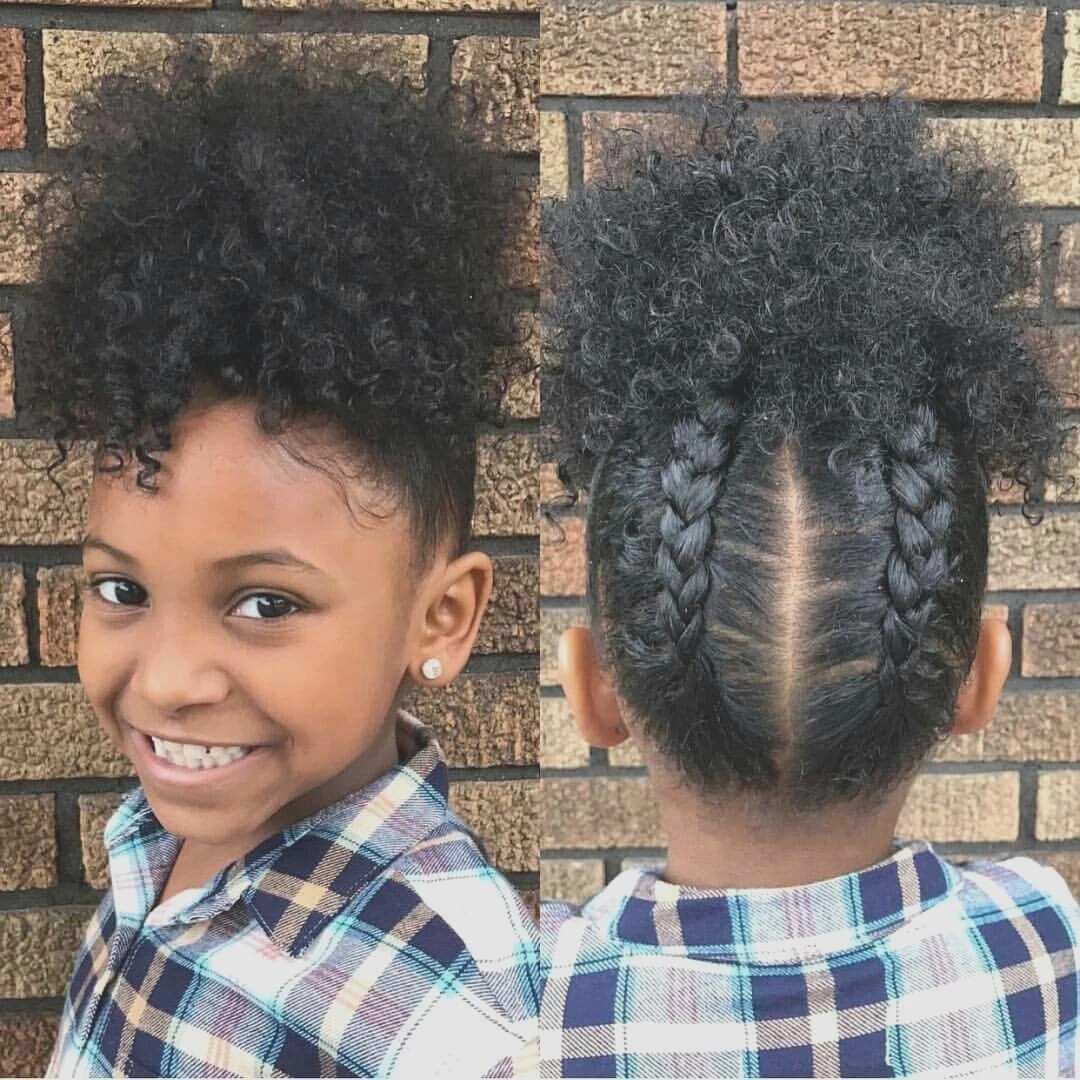 Children's afro hairstyles are also nice in short styles. Short naughty waves are so lovely and sweet and do not disturb the child while playing.
READ ALSO: How to make braided wigs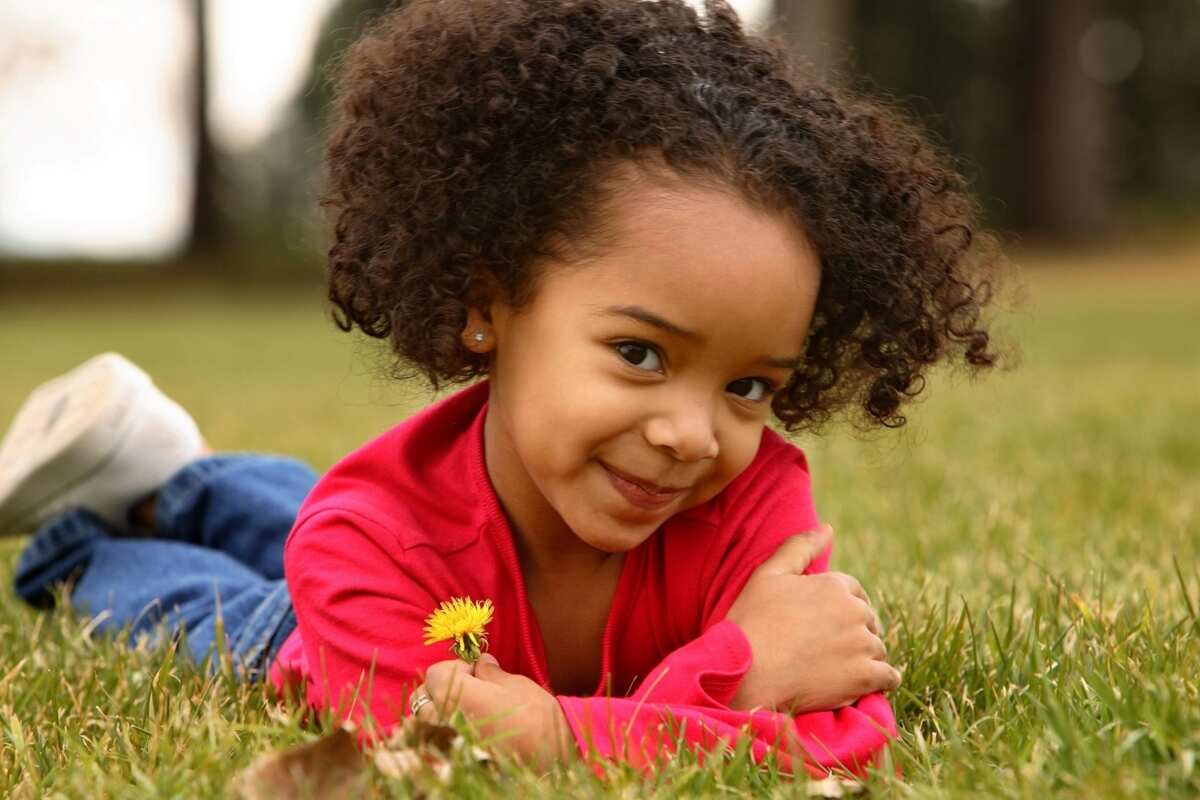 You can complement the waves with hair band to prevent hair from falling to the eyes.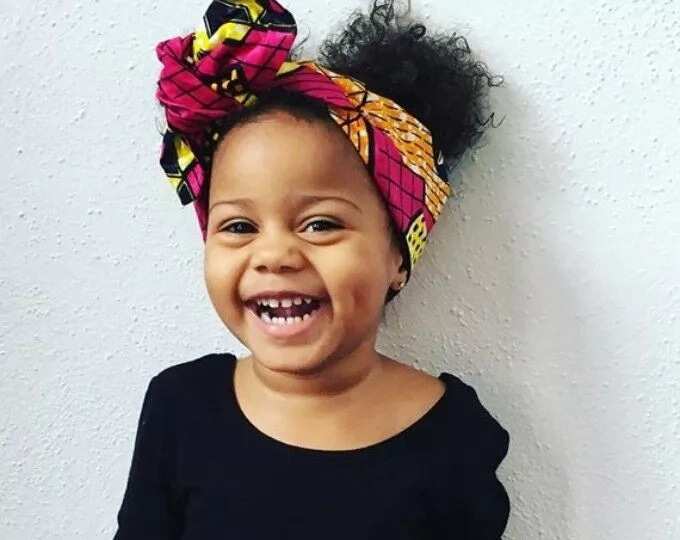 Do not hesitate to use different pins and multicolored beads – children are fond of bright elements. Fresh or artificial flowers in the children's hair look touching and sweet.
Experiment with your kid hairstyles and do not forget to ask if she likes it. Which hairstyle do you like the most?
READ ALSO: Yoruba hairstyles and their names
Source: Legit.ng