- There is a looming humanitarian crisis in Plateau state if governments at all levels do not rise up to the occasion
- Thousands of people have been displaced from their ancestral homes by armed herdsmen invading farming communities
- The indigenes now resident in Internally Displaced Persons (IDPs), say they are afraid of returning to their homes for fear of being hacked to death
"I really miss my village, but I won't like to go back because I am afraid," 15-year old Franca Davou, a Junior Secondary School 2 student from Riyom local government area of Plateau state says in an emotional laden voice.
Franca's sentiment is shared by 599 other children in the Geosciences IDPs camp located in Angwudi, outskirts of Jos, the state capital.
The children and their parents are now resident in the make shift camp as their homes have been ransacked by armed herdsmen who have taken over their villages.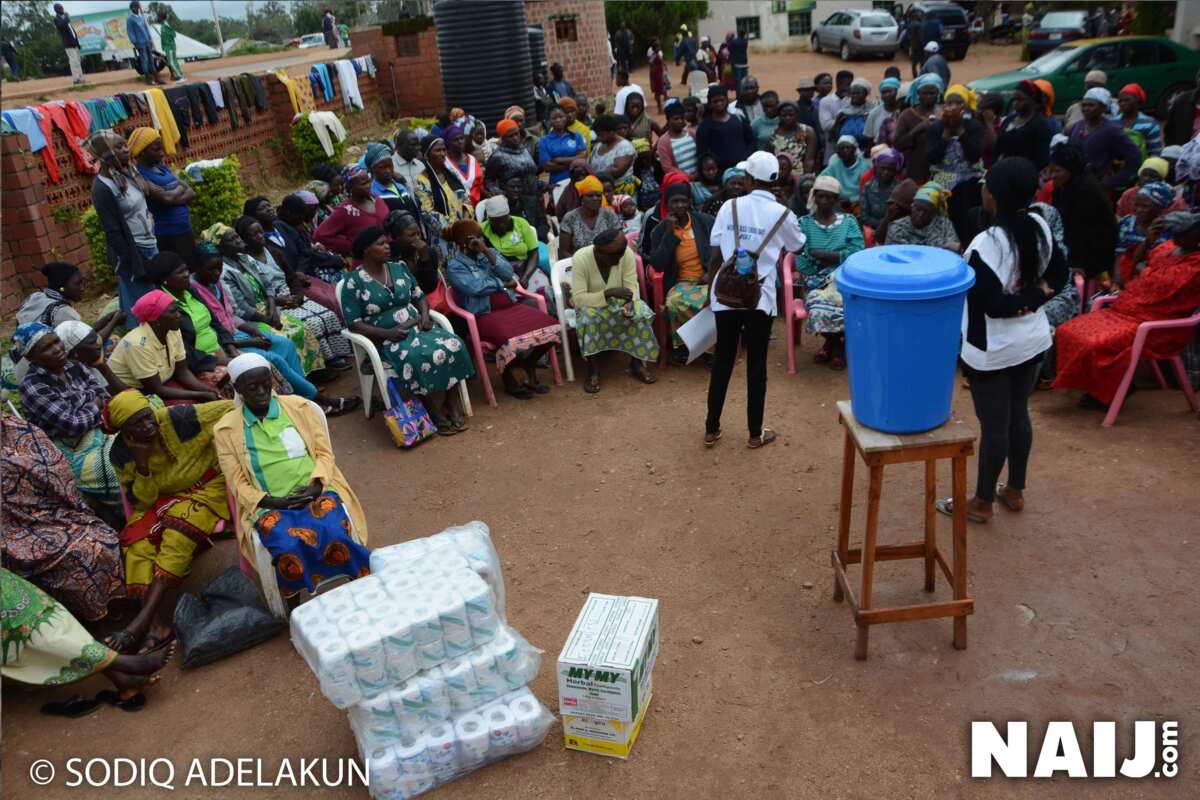 READ ALSO: Abubakar Duduwale who trekked from Yola to Abuja for Buhari's inauguration develops legs injury (photo)
According to the Plateau Initiative for Development and Advancement of the Natives (PIDAN), a socio-cultural organisation for indigenous tribes of the Plateau, more than 219 natives have been killed by armed herders in four local government councils of the state within the past 4 months.
A recent media report also claims that over 54 communities in Plateau have been taken over by herdsmen after recent attacks in the state on farming communities.
According to the report, the attacks have seen native communities in Plateau state taken over by invading herders and even renaming them.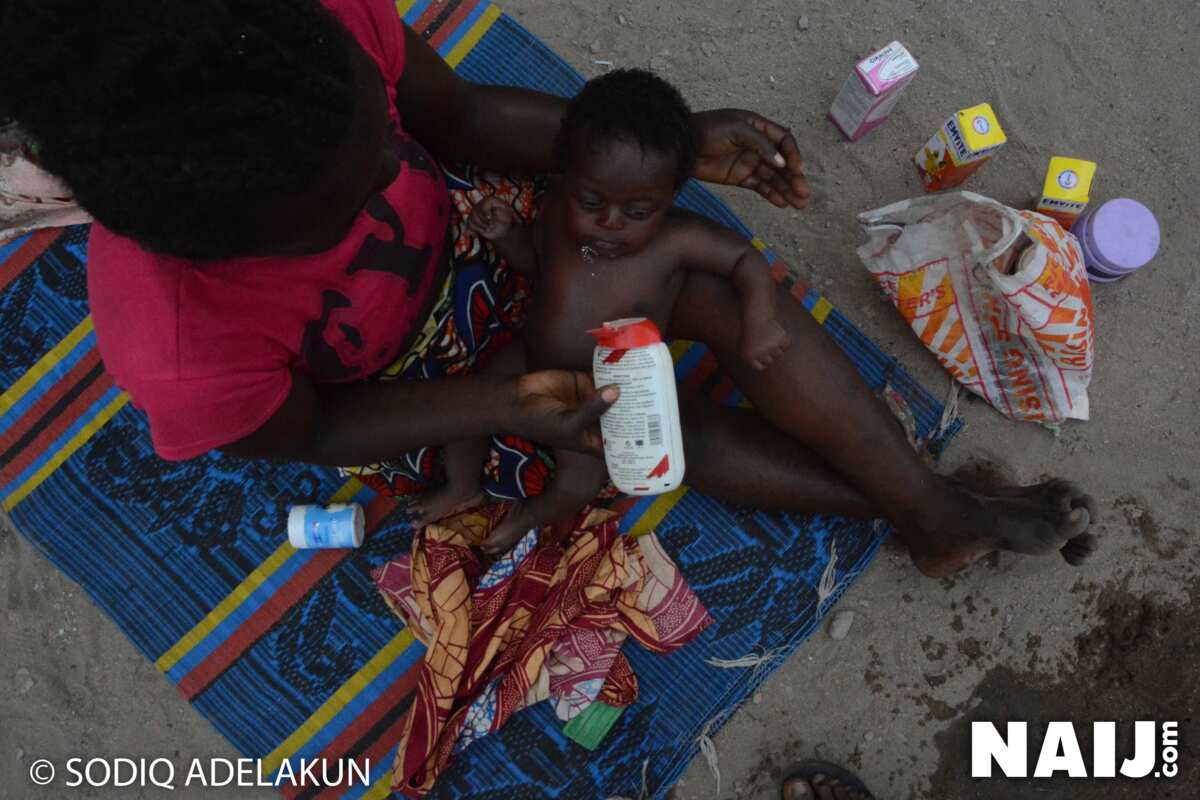 The natives, mostly Berom by tribe, the report says, have watched helplessly as their homes are occupied, people killed and farmlands taken over and, in some cases, the original names of the villages changed.
The report noted that prominent leaders of the Berom tribe and socio-cultural groups before now had consistently appealed to the Federal Government to tackle land occupation by foreign herders but their entreaties were ignored.
Davou Dalyop Jambol, the president of Shonong Development Association, in an interview with Legit.ng says the crisis has escalated because of the bias of government.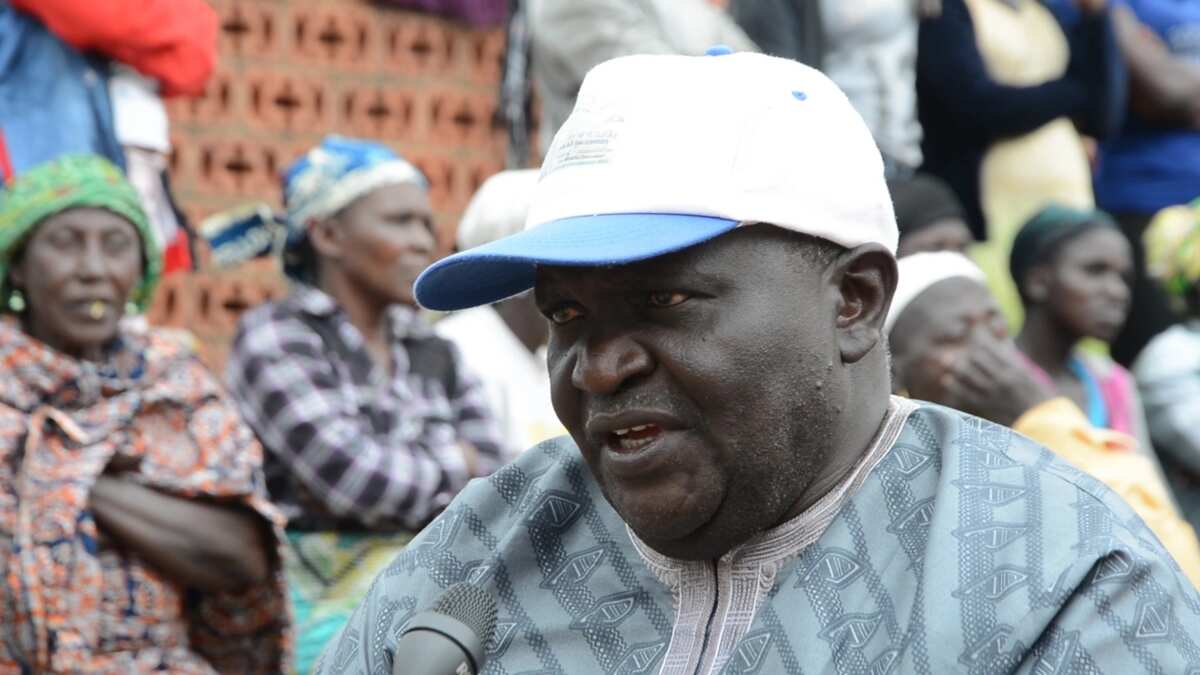 His words: "To the best of my knowledge, I have never seen one day that a Berom man attacked a Fulani man. None!
"From all these attacks since 2001 till date, no Berom man has never gone to anybody to attack him. The attack is always on the Berom man. The problem now is why are there attacks and what happened? If I have not offended you and attack me, on what ground.
"Secondly, the governments are not helping matters, why I said so is, if you go the area where these people are, you will see Fulanis with weapons in their body going about, but if a Berom man happens to have a stick, going to even his farm, a security man will call him, 'come back, where are you going with this stick?'
"That means we are saying, the government is behind this thing. That is purely what is happening. Because, if a person will go to his farm with a stick, and he will be cautioned, and the person with an arm, would not be cautioned, then the person with a stick, is a second-hand citizen in this country."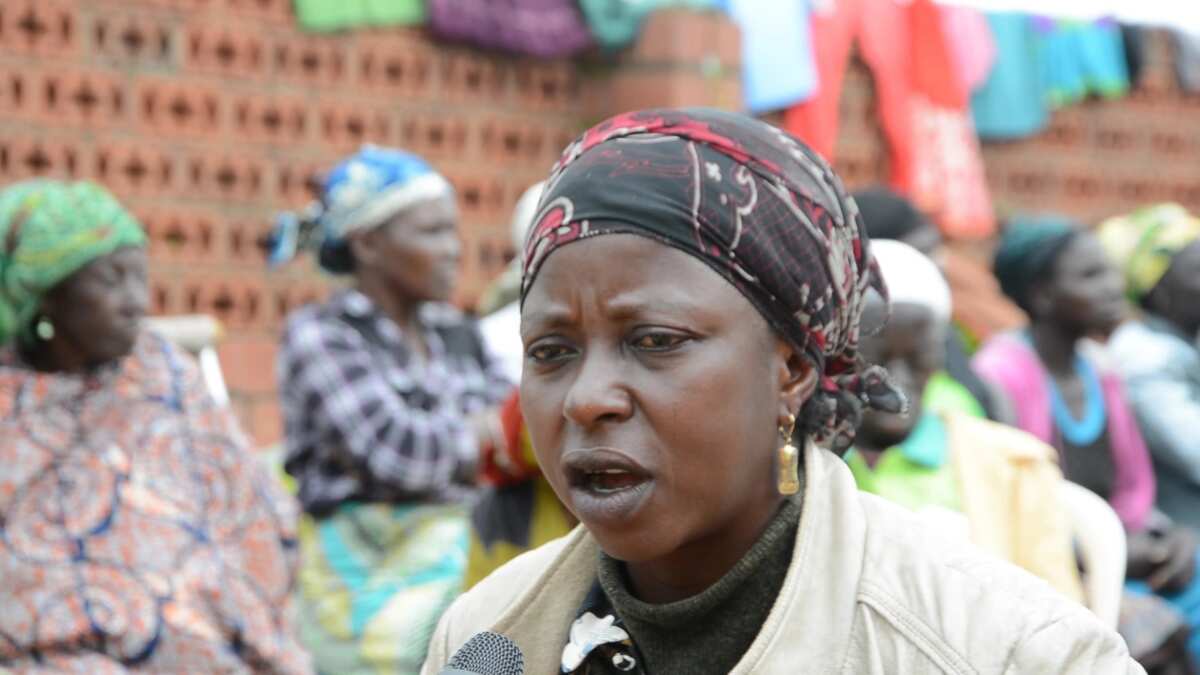 For Mrs Veronica Manjei, a 47-year old woman who lost her sister and her niece in the crisis, the attackers are not from Nigeria.
She says her people have been living peacefully with the Fulanis in their domain for ages, and they farm together with only occasional disagreements which are resolved quickly.
"As I am talking, we are farming this dry season farm together with the Fulanis, I even gave them my farm, we are farming together. So, we have never had any quarrel or fight with them. Though we have these little quarrels of cattle eating our crops, we have never had any problem between us and them.
"There are those that we know them but the attackers that came with black clothes and red berets, they are not from our place. They are not from Nigeria because they are big and tall. We don't know those kinds of people," she said.
Last year, President Muhammadu Buhari said there is evidence to prove that the Fulani herdsmen in Nigeria have been infiltrated by invaders from Mali and Libya who escaped from the war-torn country with small arms.
Interestingly, the president made the comments in near Jos, at the graduation ceremony of Senior Executive Course (SEC) 38 of the National Institute for Policy and Strategic Studies (NIPSS), Kuru.
For the Plateau state government, the invaders are simply terrorists and not herdsmen.
This was stated by the senior special assistant, media and publicity to the Plateau state governor, Mark Longyen.
He said: "The crisis was a pre-meditated attack coming from people I will call terrorists. These are isolated terrorist attacks and it happens in places like the USA, Britain, France, Belgium even in Israel, one of the best secured countries in the world.
"So, this is one is different, it is not a failure of government of lack of policies put in place. For three years since the present governor came into power, there have been relative peace in the state. It was not magic, it was the results of the efforts put in place by the governor.
"The governor is a man of peace. He knew the state long before he became governor. He knew what were the remote causes of the crisis. So, what he did was he put in measures that brought about relative peace. You know very well that Plateau was a hotbed for crisis long before he came in.
"He brought the feuding parties to the table. He had discussions with them, all the stakeholders from both sides were there and they were made to bring out what was disturbing them. The steam was let out, parties understood themselves and measures were taken to see that the state remained in peace.
"One of the things he did again was holding regular consultative meetings. Once in a while, he will call stakeholders to sit down, to bring out their grievances. Besides that, he financed security agencies, he provided logistics for them."
On the plight of the IDPs and their difficult living conditions, Longyen said the governor has provided succour for them by providing relief materials, cash and other material donations for their upkeep.
He, however, urged well-meaning Nigerians, Non-Governmental Organisations and development agencies to compliment the government efforts by donating to the victims of the attacks too.
His words: "As a responsible government, the Lalong-administration swung into action. We committed over 75 million naira in the first instance for the procurement of relief materials in different forms. Foodstuff, clothing, medicals, bedding and so on.
"And the National Emergency Management Agency, also came in, with lots of relief materials in collaboration with the State Emergency Management Agency, and these things were adequately distributed to all the displaced persons.
"This was an effort that brought immediate succor to the IDPs. Government did not stop there, the governor personally went around to some of the IDPs, explained his predicaments, his efforts and what he intends to do."
On what the government is doing to stall the attacks, Longyen said: "The state government in collaboration with the federal government gotten approval for the establishment of a Mobile Police unit in Barkin Ladi, Gashish District, the hotbed of the crisis.
"The governor also in collaboration with the federal government, has approved a unit of the Nigerian Air Force survelliance somewhere in Mangu local government area. It is part of efforts to ensure that we nip crisis in the bud. Solutions are found, even if they are terrorists, we will be able to handle them.
"Even an additional Mobile Police unit has been approved in the southern zone to ensure that security is adequate and that is a very perfect way of handling this kind of situation."
One can only hope that efforts put in place by the Plateau and federal governments will go a long way in ensuring that Franca and other children in the Geosciences IDP, with their parents, can return to their normal lives in their various villages.
Plateau News Today: IDPs in Plateau - The Herdsmen Have Taken Our Villages | Legit.ng TV
Source: Legit.ng